Quickfist/other stuff Mounts
Didn't have time to fab something more specialized, and these need a few tweaks. Got this galvanized angle steel at a hardware store.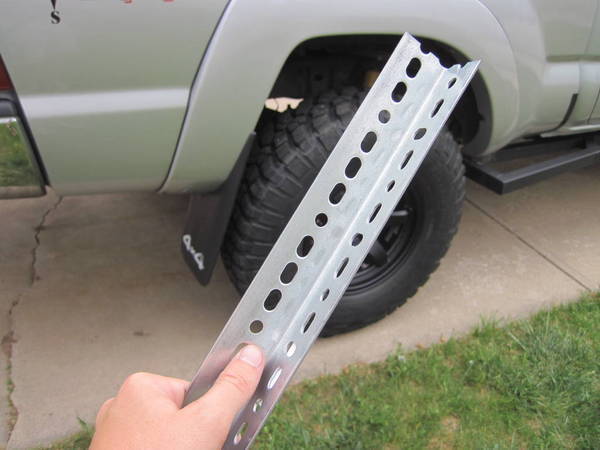 I primed and painted it (waste of time becasue the paint scratched off so easily. Maybe if I had put a clear coat on... Anyway, I used some bolts, rubber and galvanized washers and nuts to put two lengths of the angle material together like so: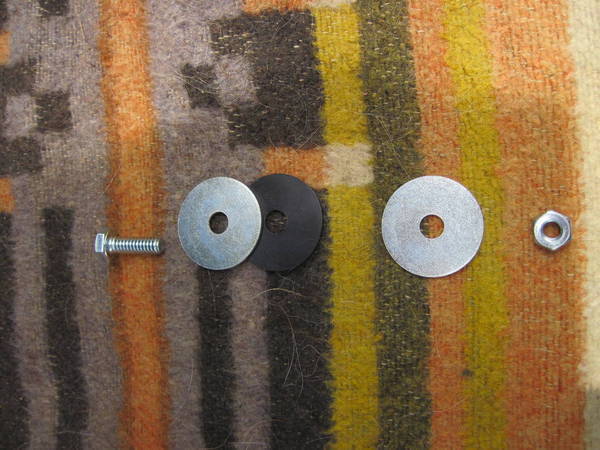 I then took off my bed rails and put one side of the angle underneat and reinstalled the bed rails.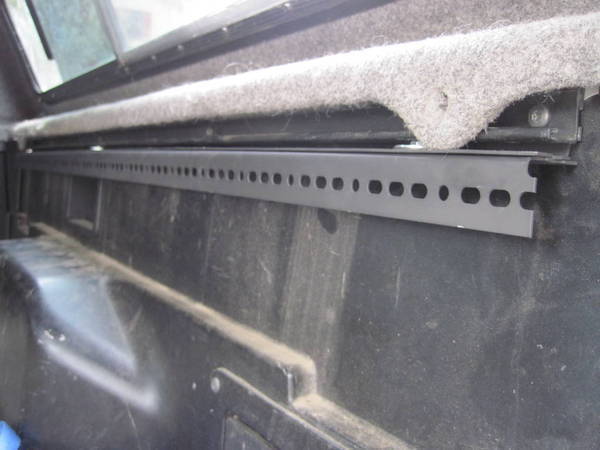 I forgot to take a pic with just the quickfists, but I used #10 machine screws with bolts and wingnuts to make them relatively easy to move around as I get different tools.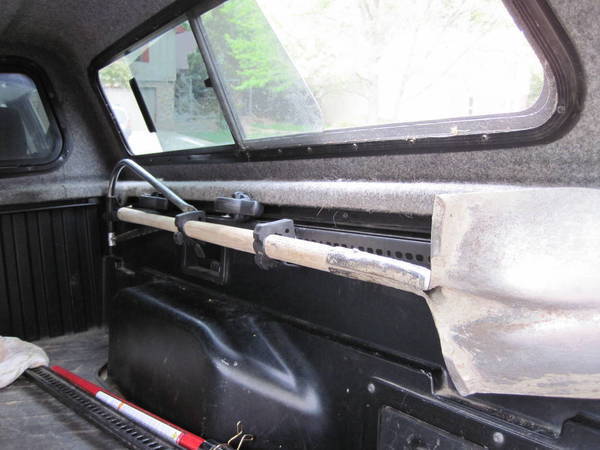 And here is most of the stuff I need for whatever else I might need while out on the trail (usually my dogs)