Ok , figured it was time to drop some spark sticks in my truck because I wasn't sure when it had been done due to buying it used. 2012 . Anyways, picked up some stealership plugs. Pulled old ones to see this on the ceramic?? I have been turning wrenches for a good while and never seen this?
Notice the brown stains right where ceramic meets the flats...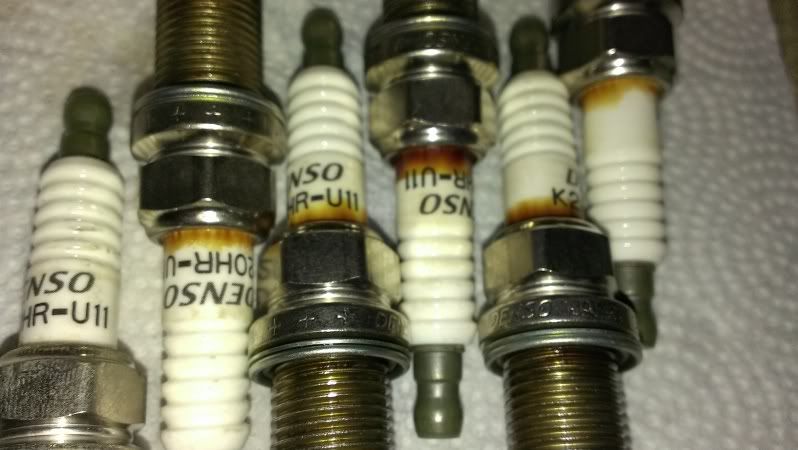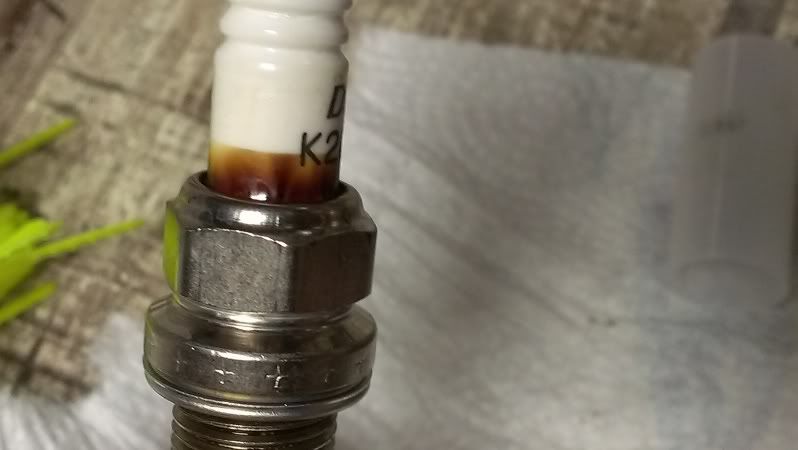 My only guess is it is some sort of sealer on there that tarnishes , but I swear it looks like it has been leaking in between the metal and ceramic. Anyways, no Earth stopping question, just curious.