I just got an an alignment check and my wheels balanced yesterday and found out I have some issues. Could someone please tell me what is going on. My truck is drifting way off to the right and a have a lot of sterring wheel shake at certain speeds. There is a 3 in lift on the truck that the dealership put on for me and I have only had the truck for about six months. It had vibrations to begin with but I thought it was normal to some extent for lifted trucks. I am taking it to the dealership on Monday and hopefully my warranty will cover it.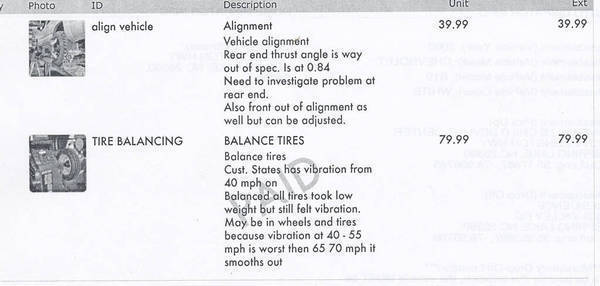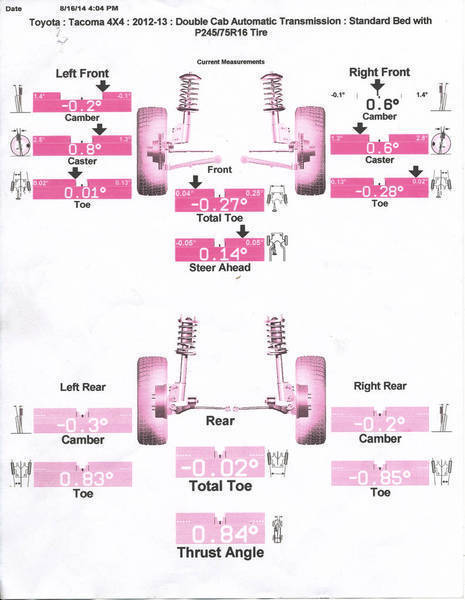 the off road place said I am essential dog tracking down the road with the rear. They told me that when it was installed it may of got put back together wrong and something may not of sat right. Hopefully it is nothing to do with the frame or axle.
*also, it says on the print out (just now realizing this) that I was running 245's but I am actually on 33's. would that make a difference when they put on the alignment machine?