It is almost impossible to find 4.88 gears for the RD111...They require short gears. Almost all 4.88 gears you get now are made taller to fit the RD121 to be a more "universal" type fit. The gearing description for the lockers - like the 3.91+ for the RD111 or the 3.73- for the RD121 - is not completely accurate. The main gear manufacturers have just adapted the 3.91+ gears to fit the RD121 and stopped making the gears for the RD111.
SEE ATTACHMENT OF SCREENCAP FROM ECGS'S WEBSITE. Both that are "$50" are made for the 3.73- carrier (locker)
The one on the right is stock. The one on the left is what's supposed to be fitting in the exact same space (hint: it won't)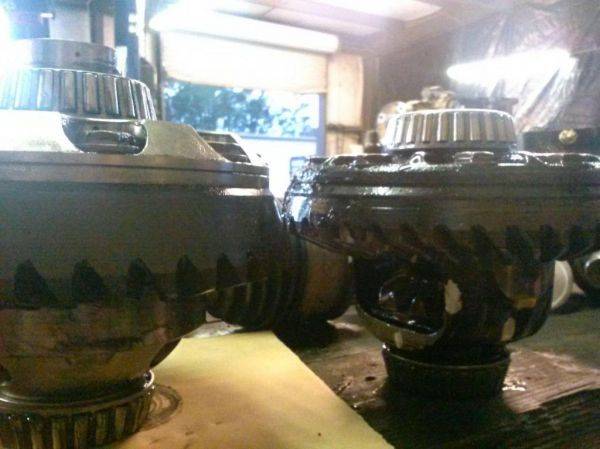 If you make the same mistake that I did and are trying to source 4.88 gears, the gear part number from ECGS is T8CS-488R-NG. They are no longer made. Good luck...