From the day I bought my truck it bothered me that the 4wd switch didn't illuminate and as I was browsing through TRDparts4you.com I saw that they had a "kit" to illuminate the 4wd switch. They also had a link to someone's install instructions, but I thought they could be clearer, so I decided to document the project as I did it and write it up myself.
DISCLAIMER:
I am not responsible for any damage to you or your truck if you attempt this mod.
BE ADVISED, THIS IS NOT A PLUG AND PLAY INSTALL, IT REQUIRES YOU TO CUT AND SPLICE INTO YOUR FACTORY HARNESS, AND IT REQUIRES SOLDERING.
If you are not comfortable with any of that then I suggest that you not attempt this mod.
Tools Required.
Very small flat blade Jewler's screwdrivers
Needle nose pliers
Soldering iron
Solder
Electrical tape
Heat shrink tubing
Lighter
Wire cutters
Wire strippers
Two small gauge electrical butt connectors
OK, if you're still reading then here's what you will need to order.
Illuminated 4x4 Dial/Switch fits 2005+ Tacoma 4x4
This kit includes a current model 4-runner 4wd switch, part number 84724-35020 and two terminal leads part number 82998-12420
Step 1:
You will need to take the two terminal leads and extend the wires on them. Strip back the insulation on the end of the terminal leads, and then solder about 2 feet of speaker wire to each lead. (You won't need all two feet, but speaker wire is cheap, and it makes fishing it through the dash a little bit easier.) Then heat shrink it all up. I did not document this part because it is kind of difficult to solder and take pictures at the same time. See photo of finished patch harness.
Step 2:
Take the parts out of the 4-runner switch that you will need. First remove the bulb from the 4-runner switch and set it aside as you will be using this later. It is what is a bayonet type bulb so just unscrew it about a quarter turn and it will drop out.
*
Next take note of the 3 tabs around the outside of the back side of the switch.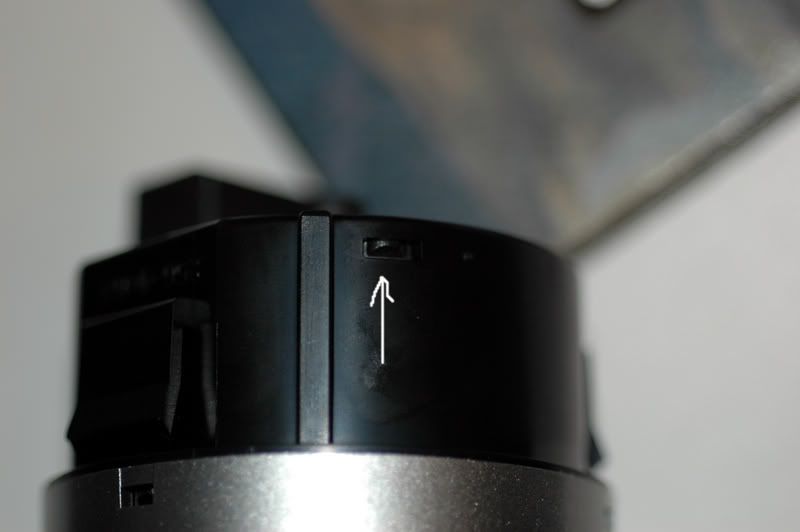 Take a small flat blade jewler's screwdriver, and gently ( I EMPHASIZE GENTLY! IT IS THIN PLASTIC) pry the back up at the tabs.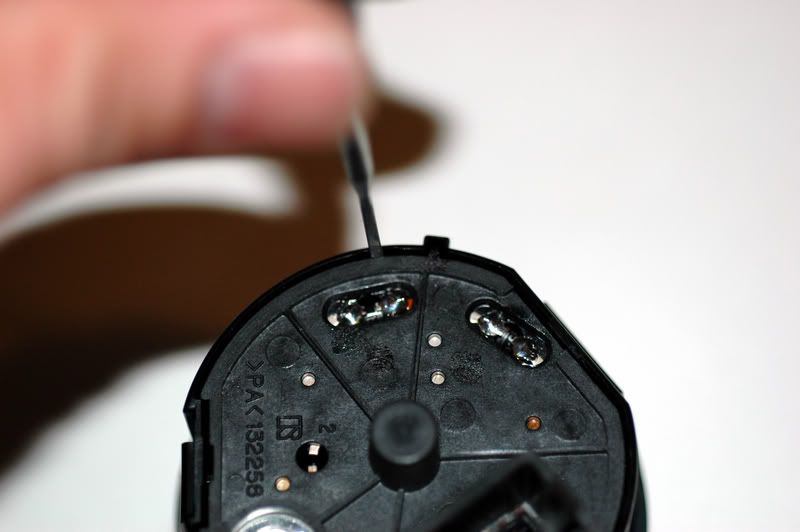 Repeat this for the other two tabs.
Then remove the back of the switch, and set it aside. Be carefull as there is a spring inside the switch that may try to escape when you remove the back.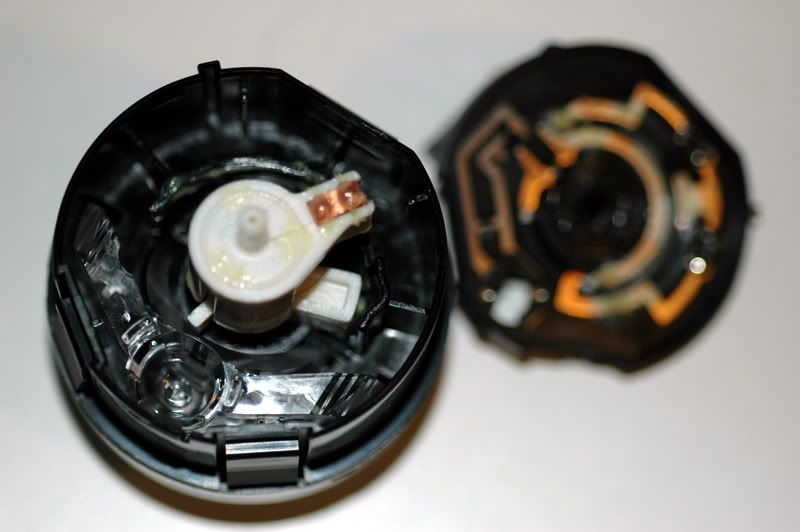 Continued in next post...