Quote:
Originally Posted by
piercedtiger
I did some research and looks like there's a way to light up the 4x4 switch. Looks like it'll cost around $70 + Shipping.
You need one of these:
DIAL-ILLUM - Illuminated 4x4 Dial/Switch fits 2005+ Tacoma 4x4 Parts and Accessories
And then goto:
My 2005 Tacoma Site
You should be able to skip most of the steps in the site above, and go right to wiring up the 2 wires to light up the new dial.
The tacoma site above says to remove the dials to remove the 4wd switch and climate controls. I'm not sure about the 4wd switch, but the climate controls pop out very easily with a butter knife, plastic scraper, etc. Anything with a thin blade that won't scratch the plastic. I've removed mine several times, and there's no need to mess with pulling the dials off.
Looks fairly straight forward:
Buy the kit from TRDParts4U (includes illuminated dial and 2 wires to insert into your original 4wd switch harness to contact the power/ground pins for the lights)
swap switches
plug the two wires in
splice into the 2 wires on climate control for powering those lights
You can either solder them to the plug like he did, or use quick splices.
What it should look like when done: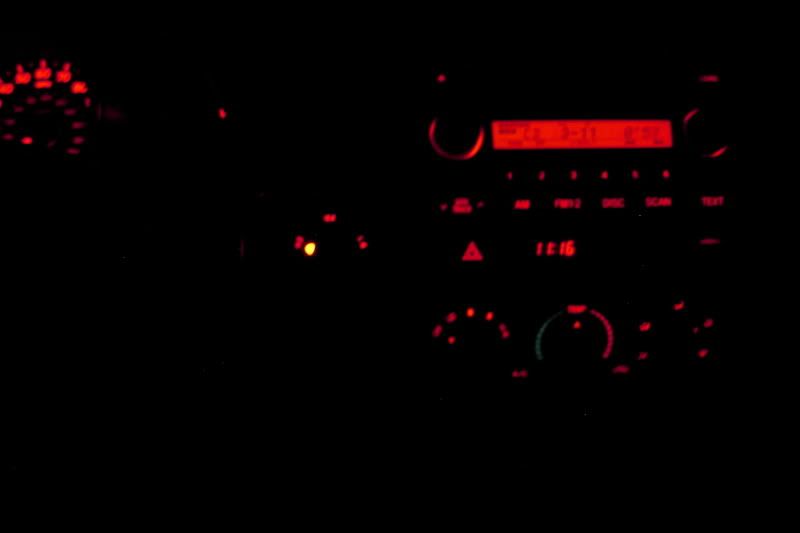 More information here:
Illuminated 4x4 switch - Toyota Forums :: Toyota Nation
GREAT! thanks of the post.. I'm going to have to save this to favorites for future mod... Hate the thought of dropping money an something that should have been that way from the beginning.
I want to do your bedlight mod first. GREAT POST!!!!!
Are you happy with the white or do you wish you did a different color?