I saw this thread posted on TTORA and thought it'd be a good time to check up on the drive shaft u-joints.
http://ttora.com/forum/showthread.php?t=143086
On a nice Sunday morning...with the football games on, cold beers, wrenching with your better half = priceless. I also received an early xmas gifts with new suspension (leafs, shocks, and coils...buh bye King) setup to install so today is a good day.
*Write up on that will be posted later when I'm not lazy.
I tried to take clear pics of where the zerks are so hopefully it'll make it easier for you to find/identify.
You'll need:
1.) grease gun
2.) your favorite grease
3.) rags
4.) brake cleaner
5.) flashlight (maybe)
Grease gun: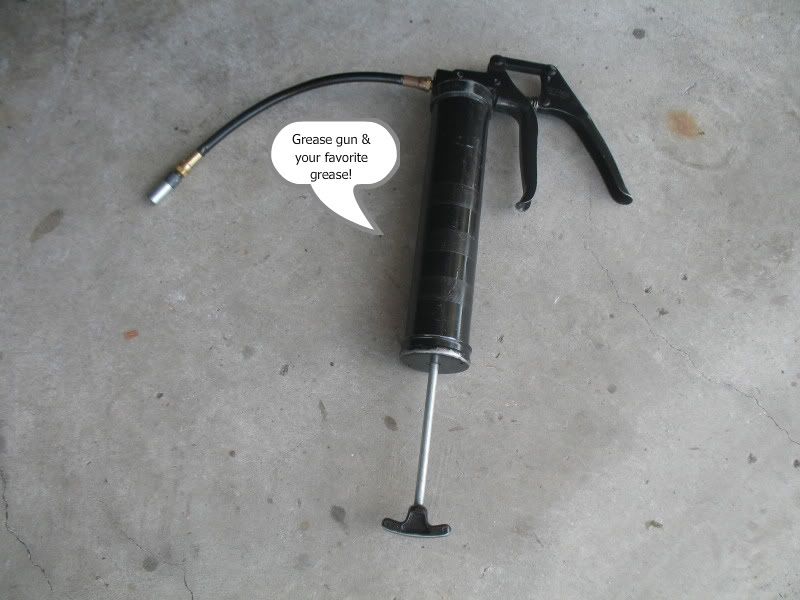 Front of drive shaft (near tranny)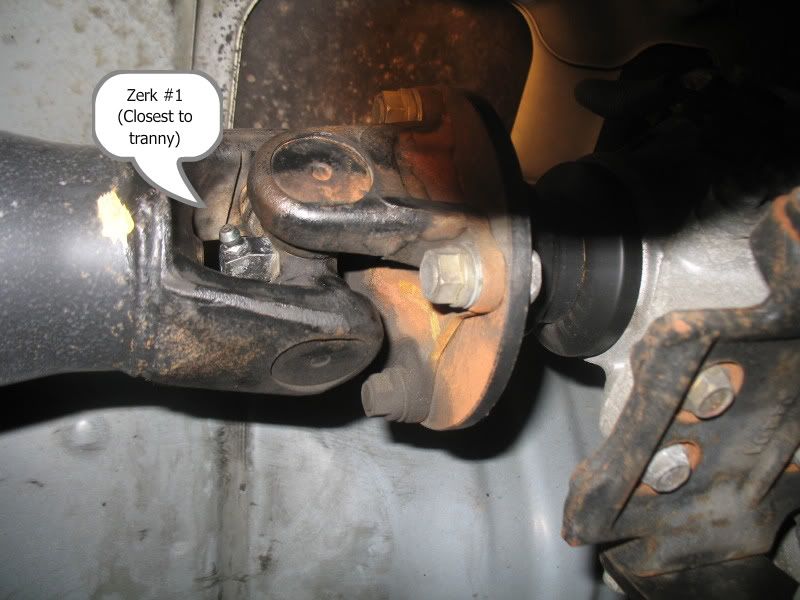 Mid joints...there are 3 zerks, the third one is a bit hidden.
And last two (near the axle)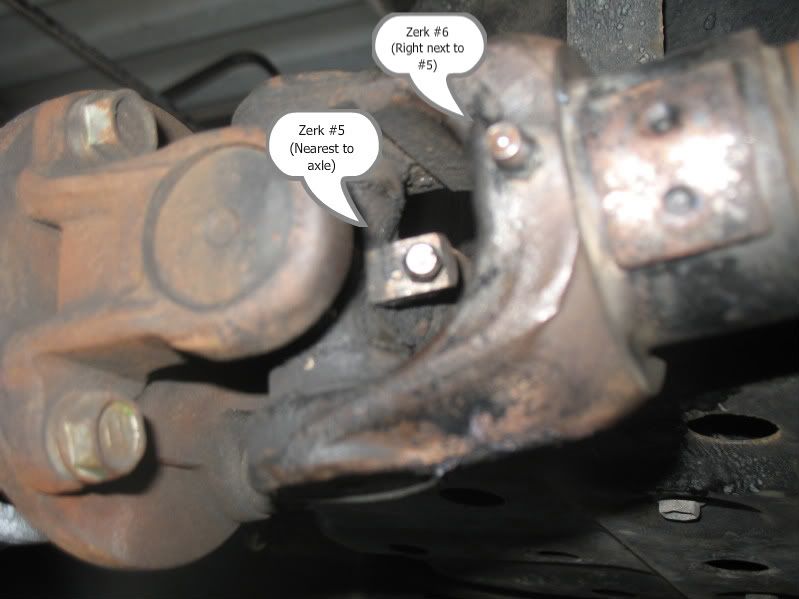 Once again, be sure to clean the zerks before apply the grease. You should be able to see the old grease coming out in dark color. It
should
be the same for all 95-04 Tacoma Xtra-Cab & DC but don't quote me on it. Take this write-up with a grain of salt, trash it or use it for all I care.