Well a few years ago a friend of mine took me to a park that he called "The logjam." I remember it as having mostly deeps ruts and water holes. I think the majority of people who go there, go to fish because it is on the Leon River by Belton Lake. Also it looks like its a place where people go mudding after a little rain. Here recently, I have had a bug to do something besides driving on pavement
. So anyway I asked my friend how to get there and looked online to try and find out where it was. Finally I got enough info to be able to stick a location in my GPS and follow it. It was about a 30 minute drive for me coming from Temple. If anyone is interested in finding this place, it is actually called "Horseshoe Bend", Wildlife Management Area. To find it just google search "Meador Grove Rd, Moody Tx" and at the end of that road you will run into the park. I am still new at off-roading so I didn't go balls to the wall and hit every mud hole and rut I saw lol (especially in a prerunner
). I am glad I had a locker though, if I didn't I probably would have gotten stuck at least once or twice, but with careful driving and maybe when it dry's out more a straight 2wd probably wouldn't have a hard time. I was in there for little over an hour and still didn't get to explore all of it, maybe next time I'll go further back and see more interesting stuff...But here is what you really care about...Pictures!
Entrance to the park: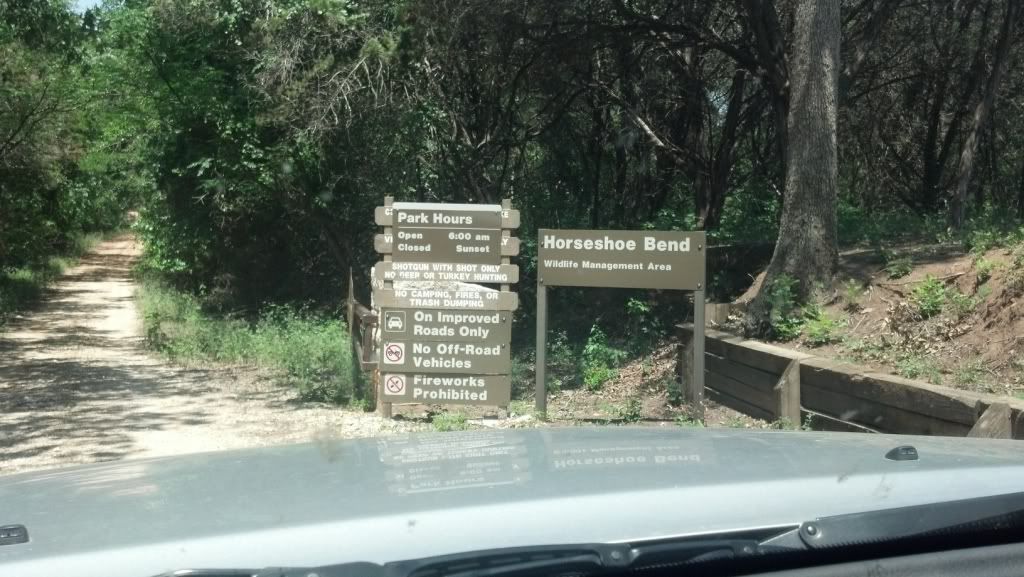 About a quarter mile drive down the dirt road with trees on both sides and you will come to this fork:
I took the right fork first. Here is the first mud hole I came to, thankfully there was a bybass on the side lol.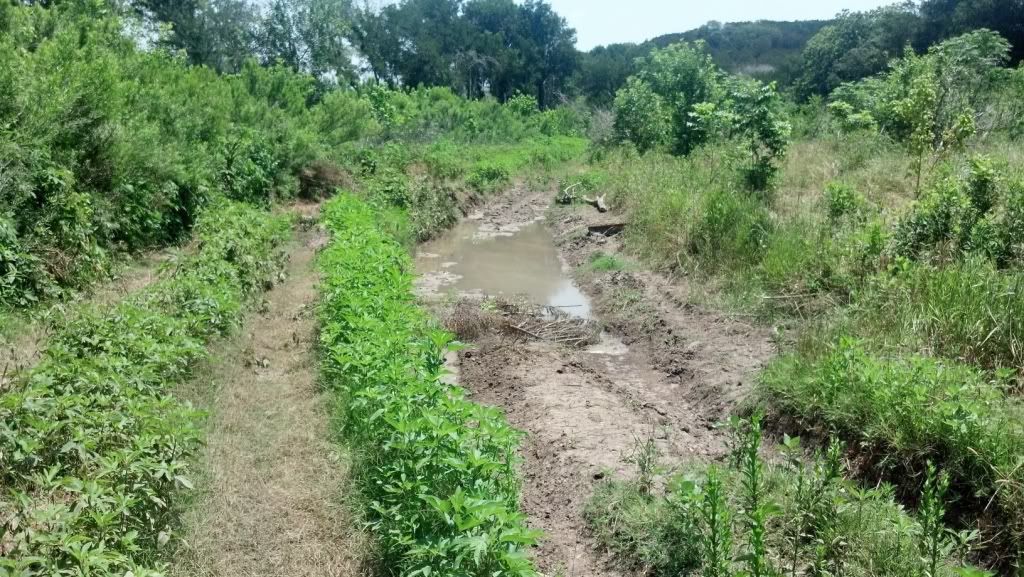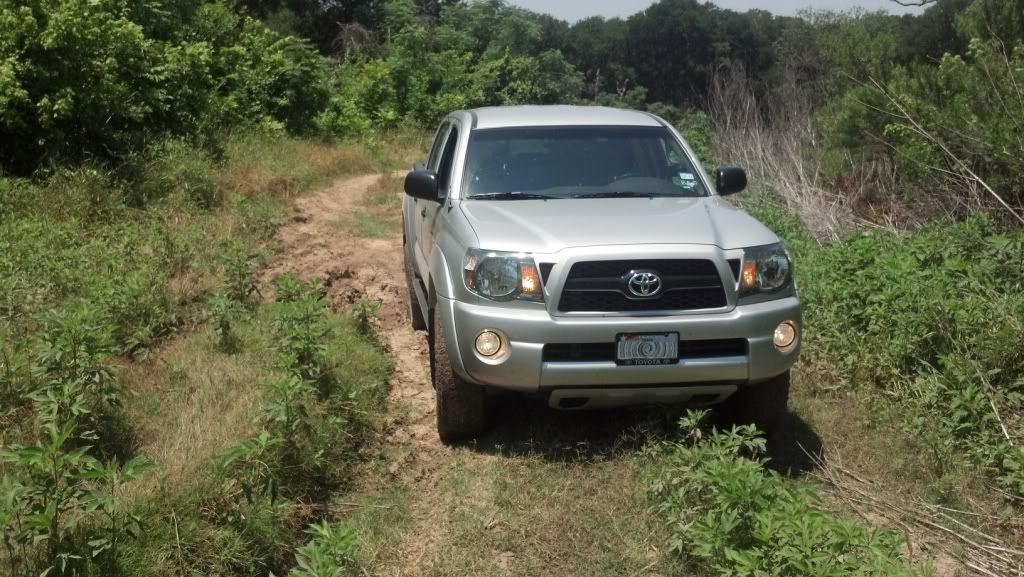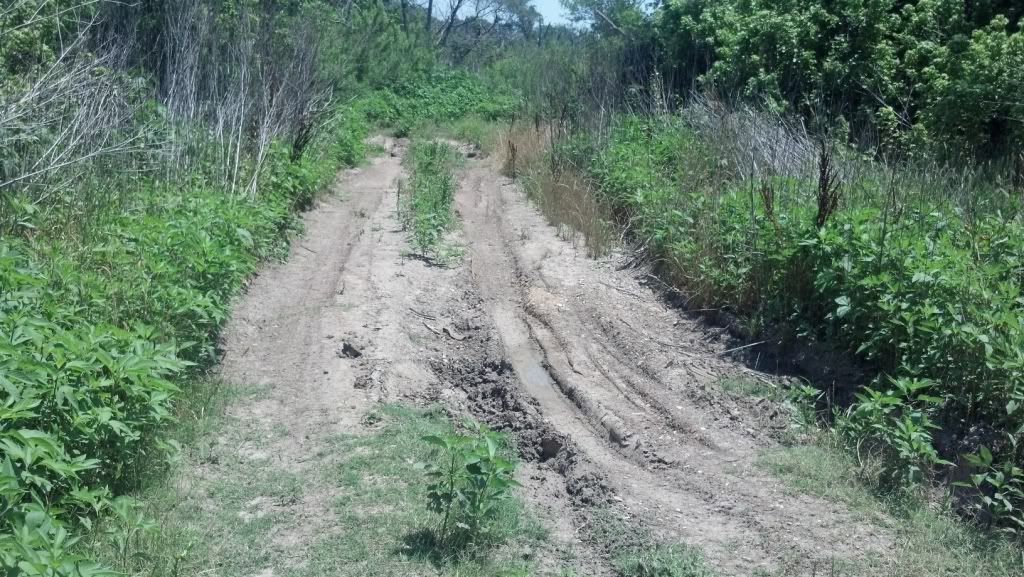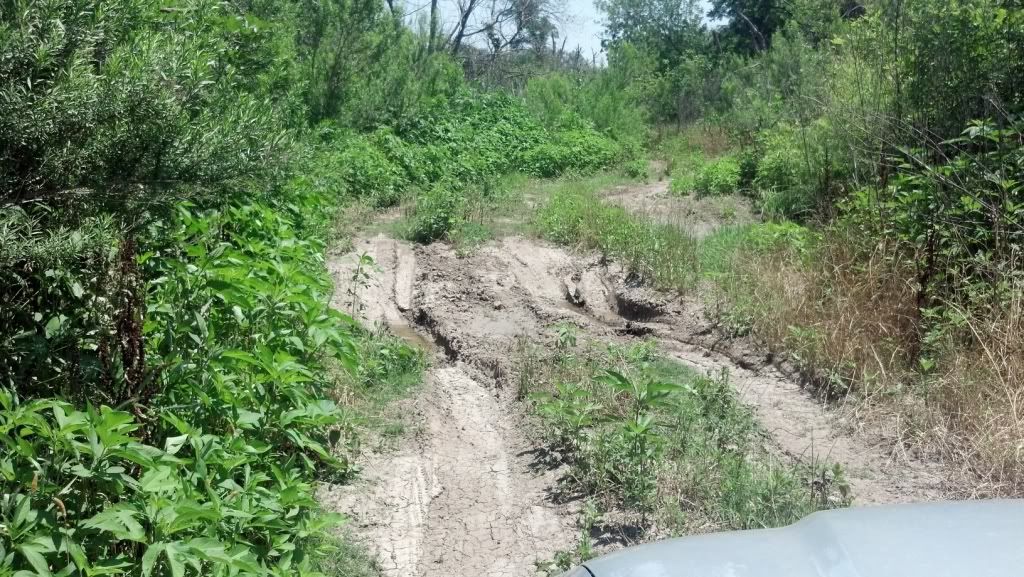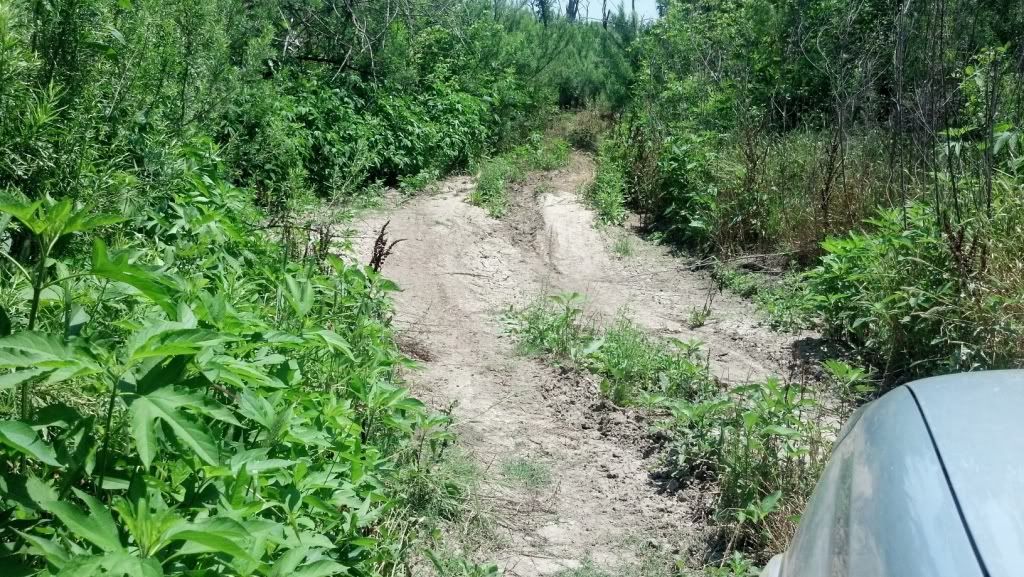 End of the line for this fork, hill drops off down to the river and dead ends.
Truck at the top of said hill.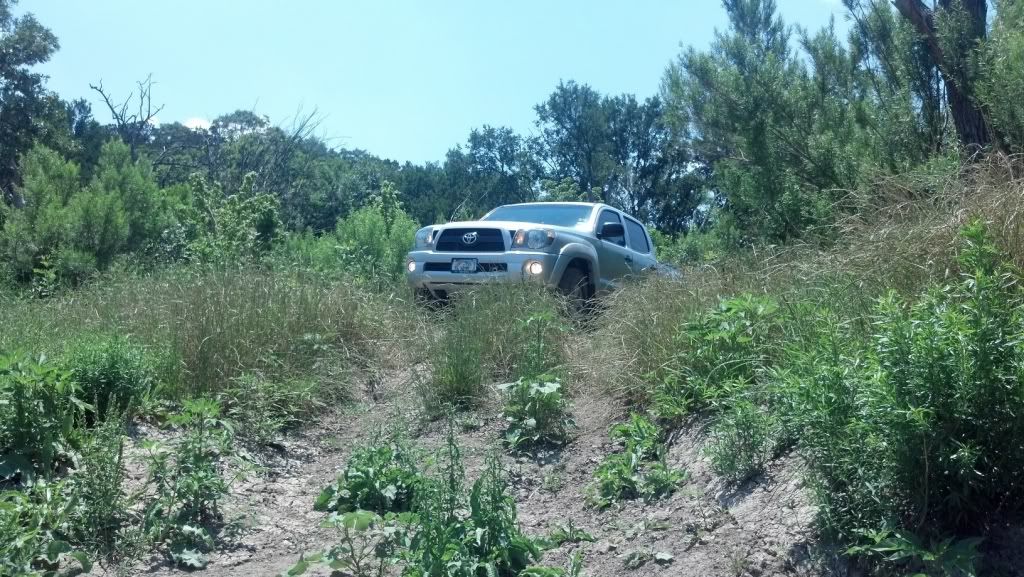 Shot of the river/bottom of the hill.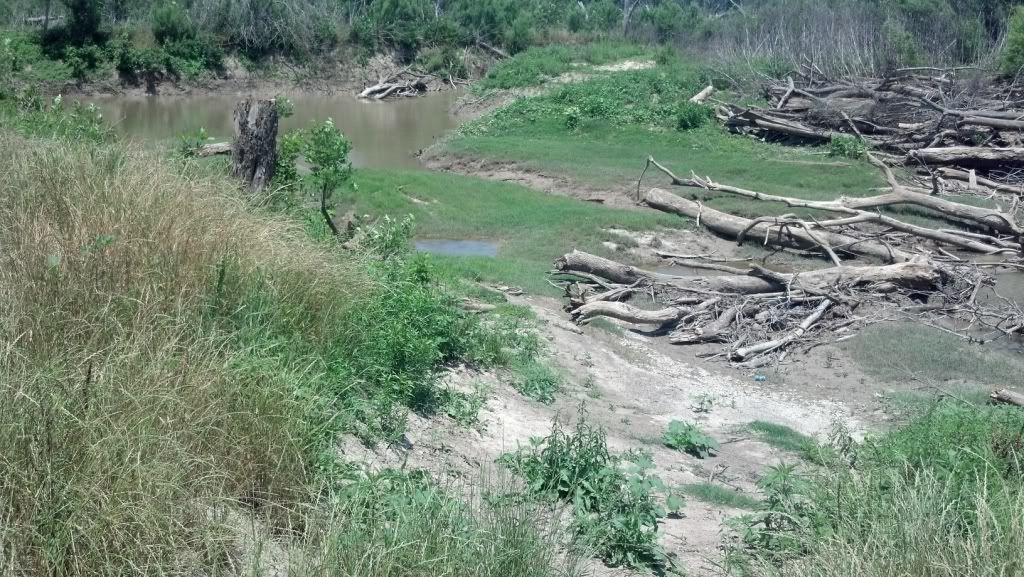 There was a small place to turn around at the top of the hill where others had pushed down the shrubs/grass etc. This pic just shows the trees after I turned around to head back to the fork.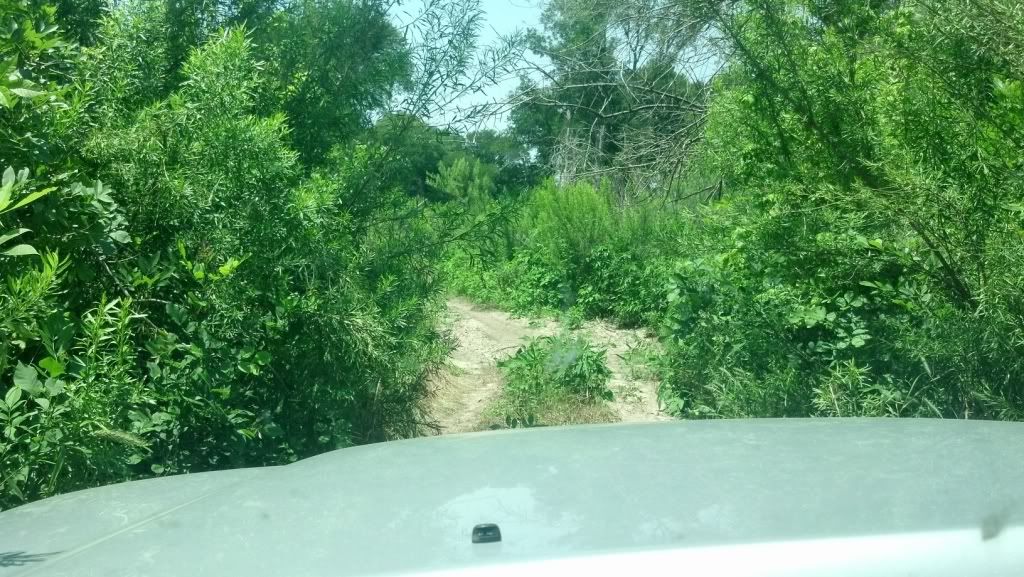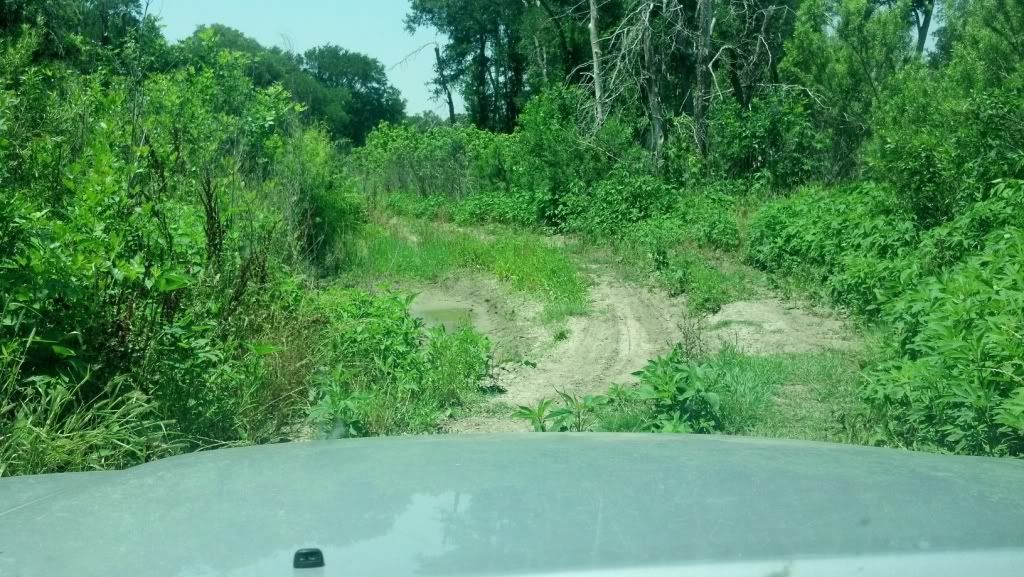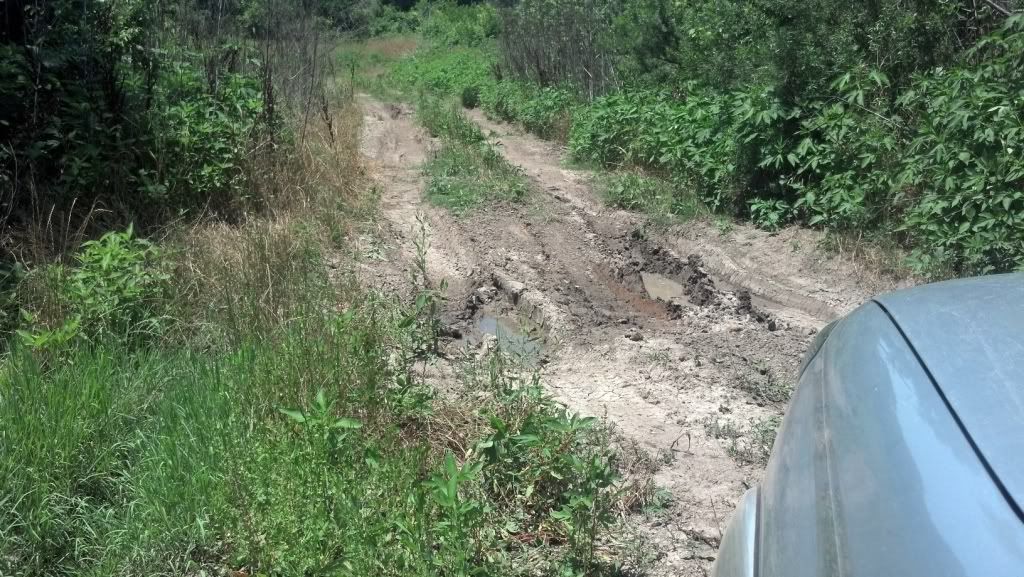 Approaching the first mud hole again, just around the corner to the right.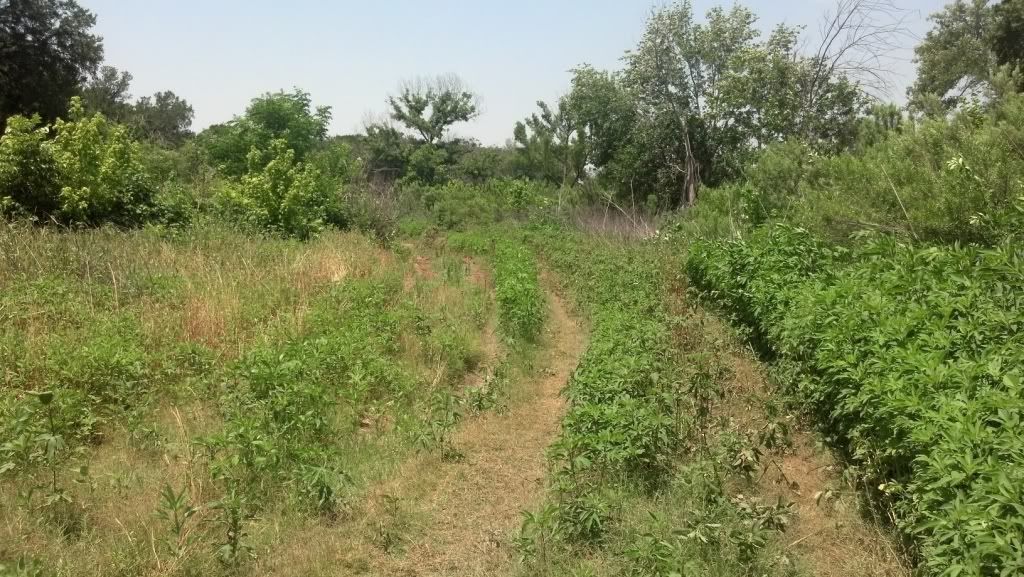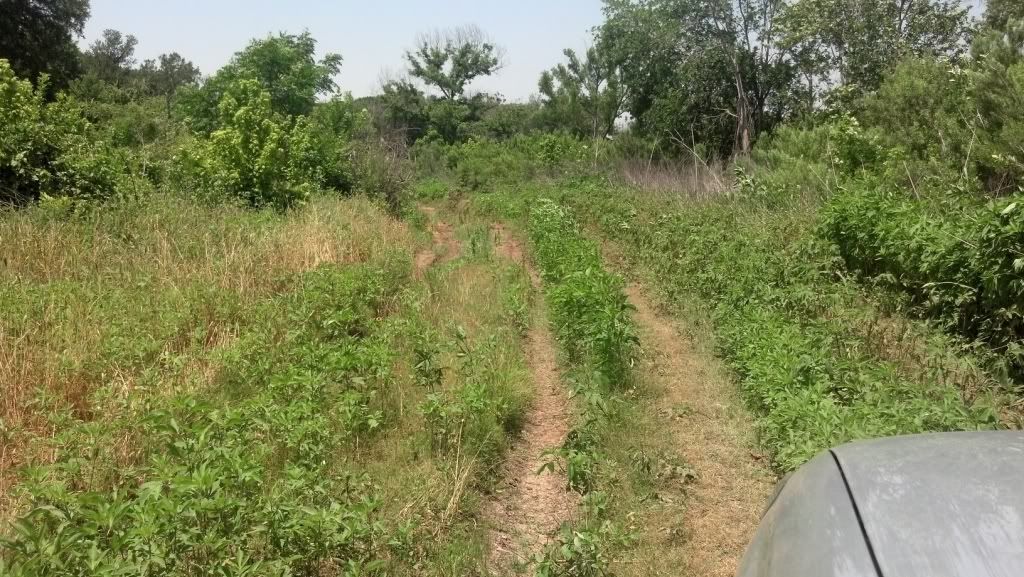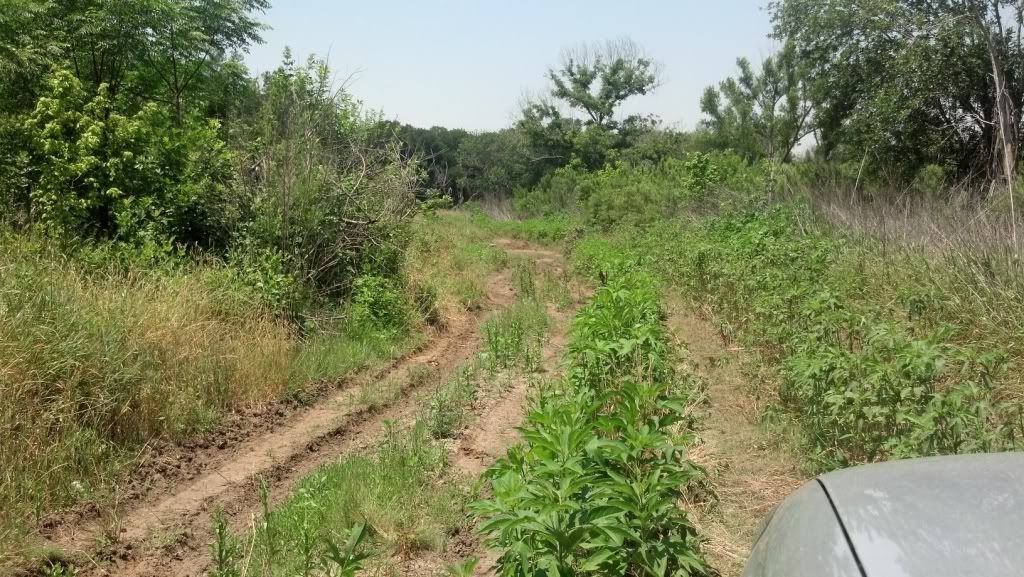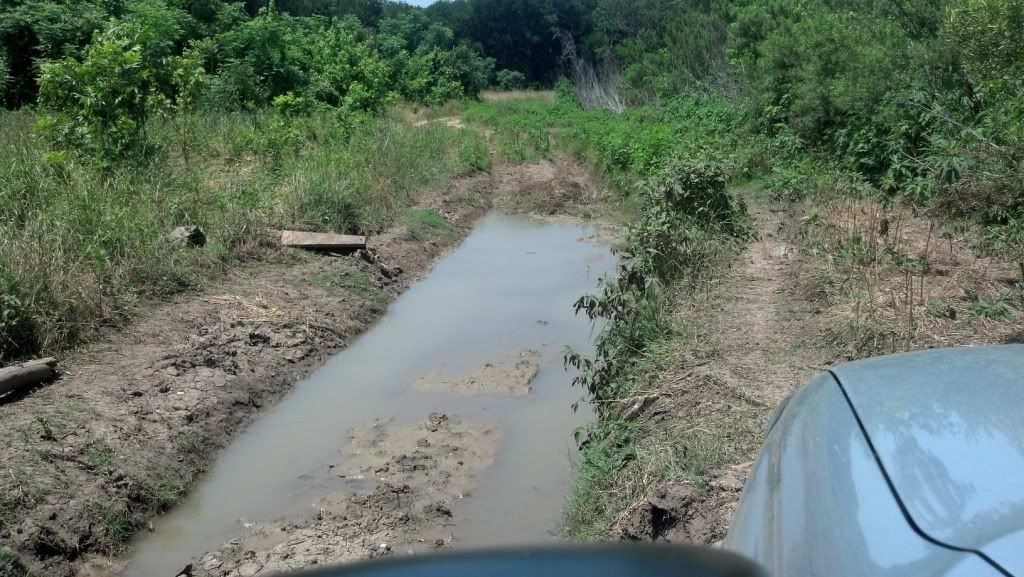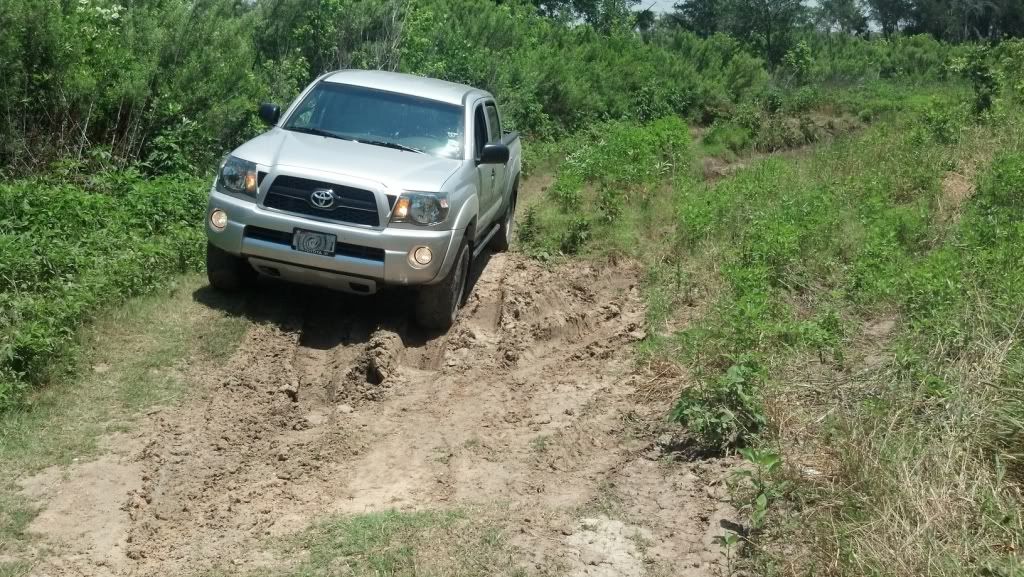 Small climb with ruts and rocks, actually mad my tire spin out just a little when driving over one of the rocks. Slick I guess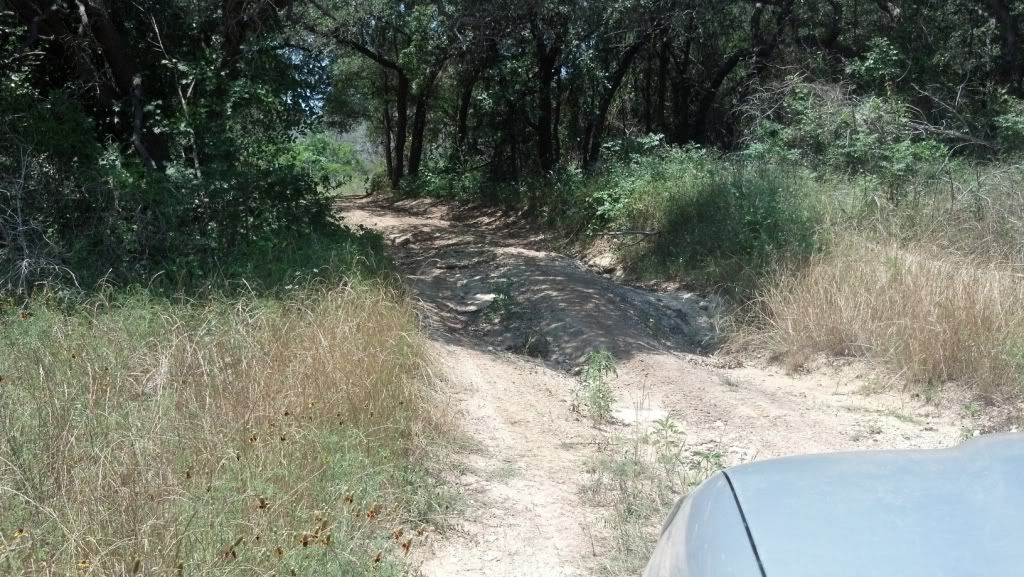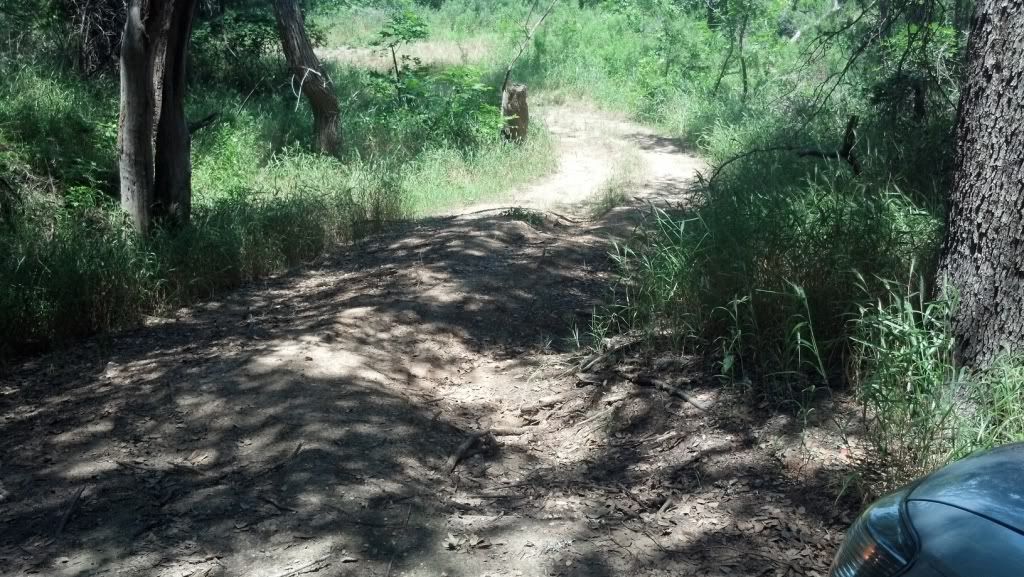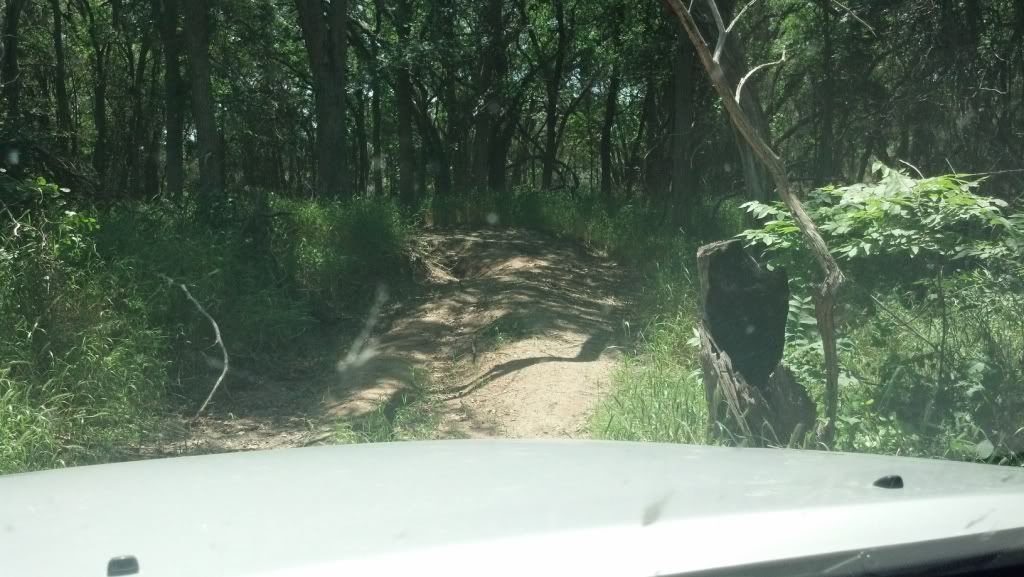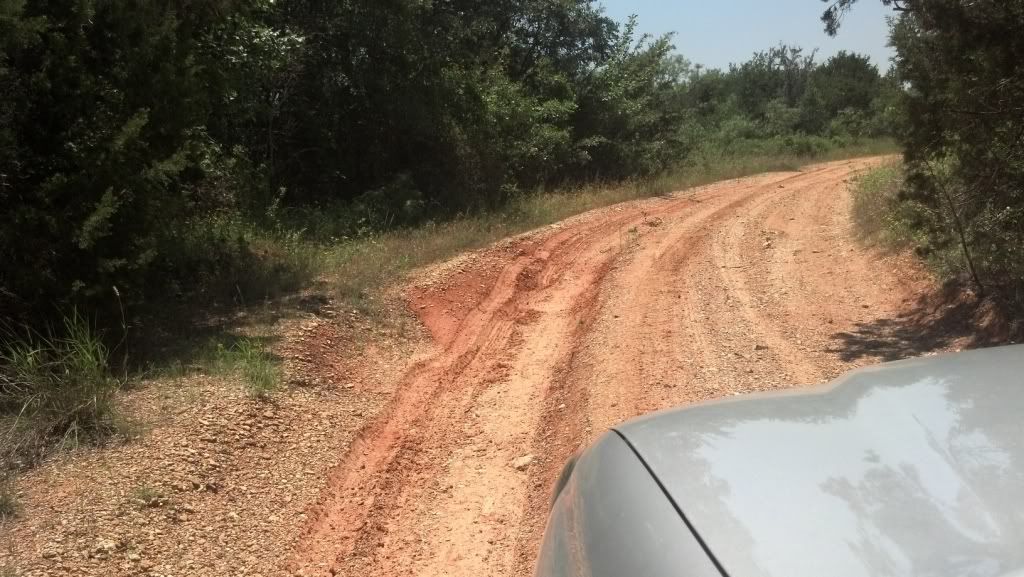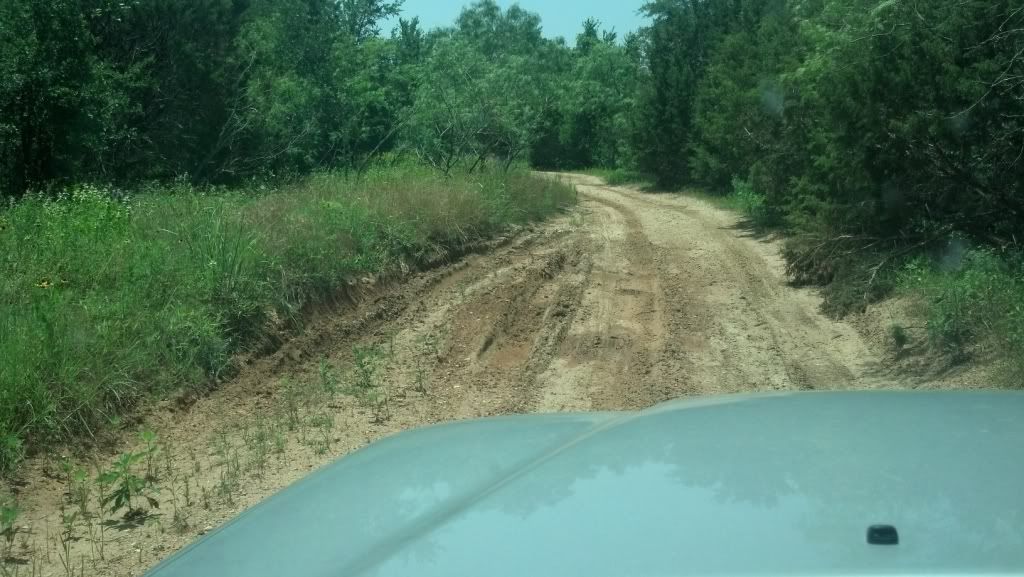 The following pictures are from taking the left fork from the second picture above.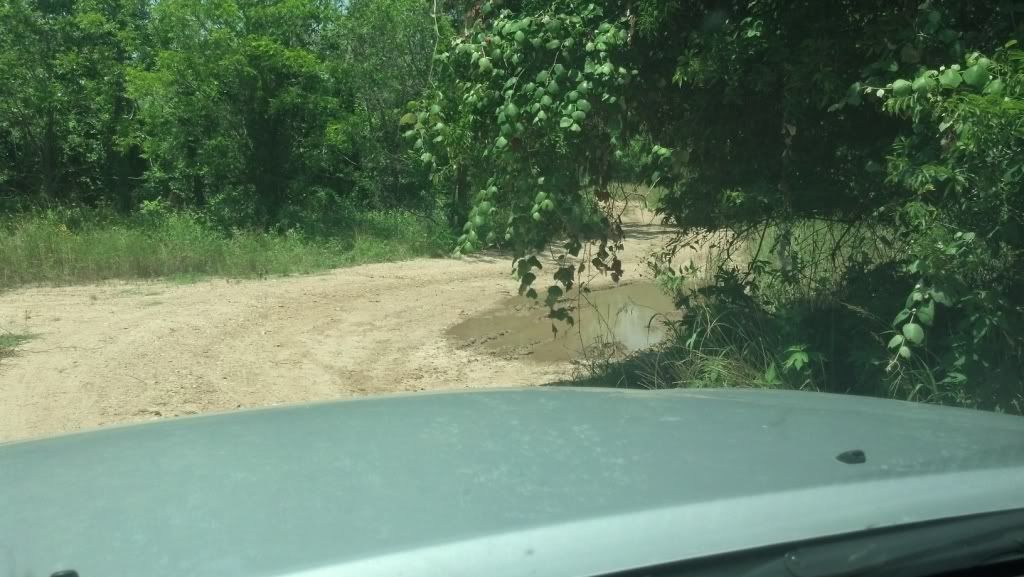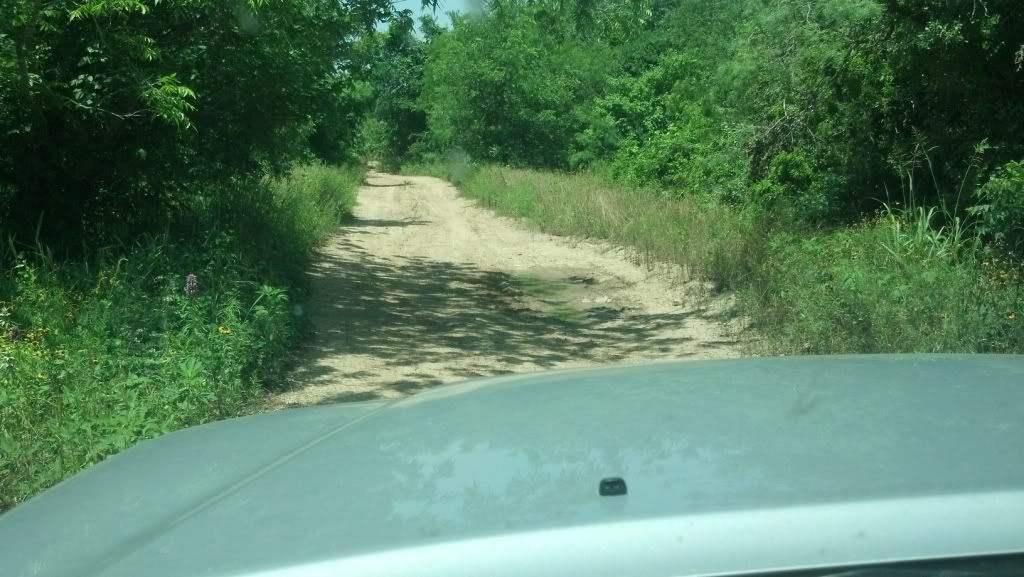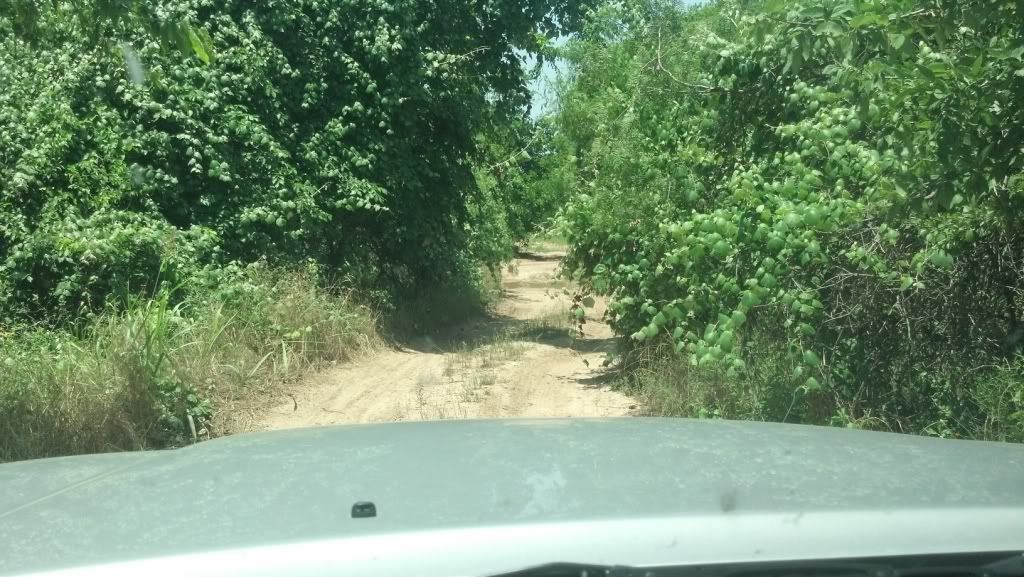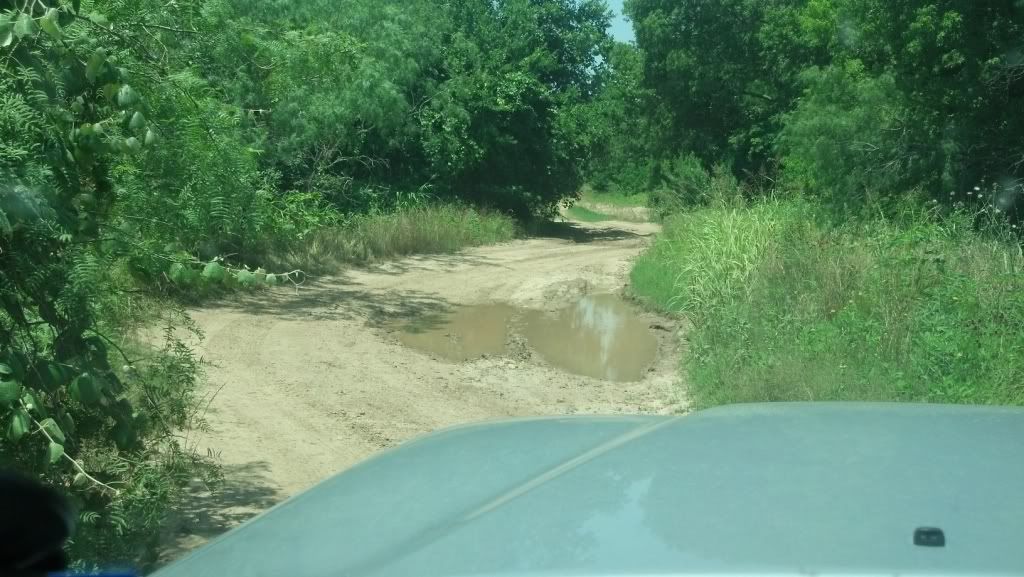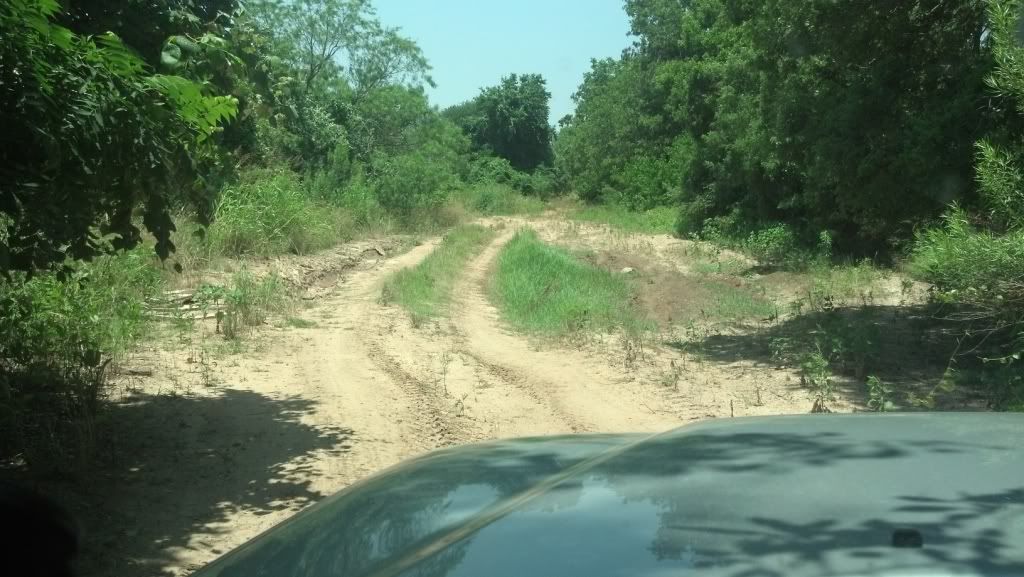 Yet another fork, I think that ultimately both of these road intersect but didn't get to fully explore this side.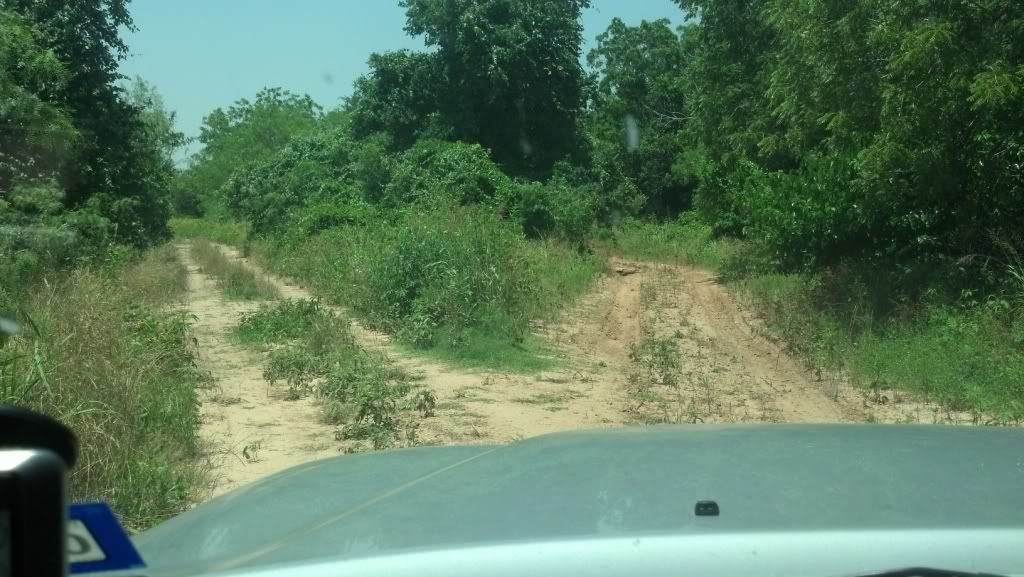 Right fork from above pic.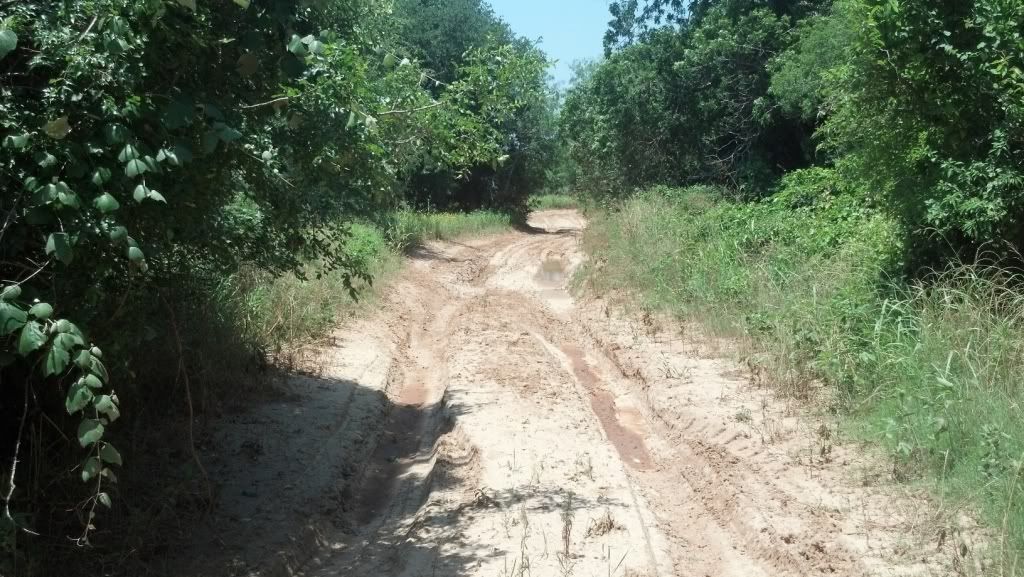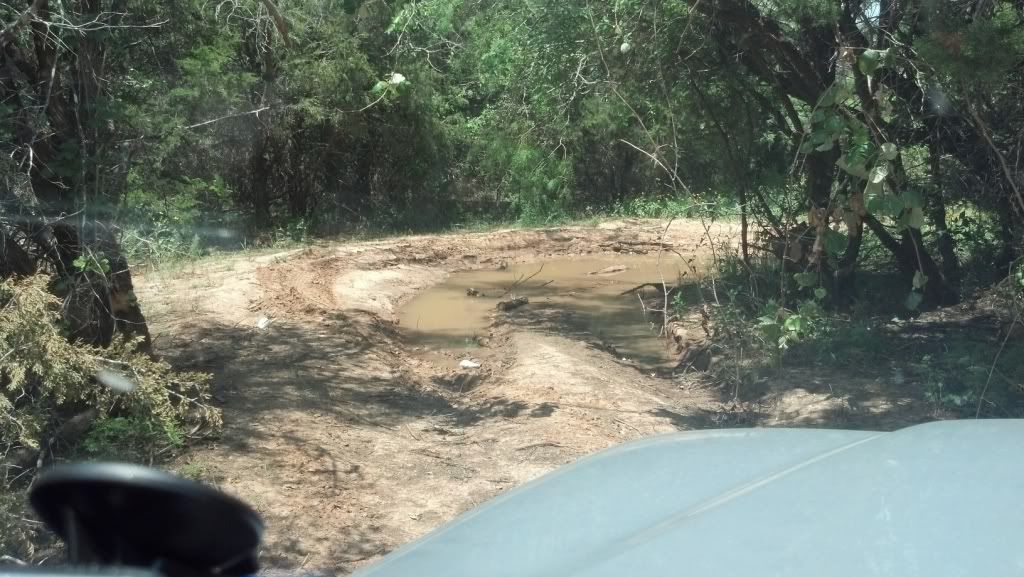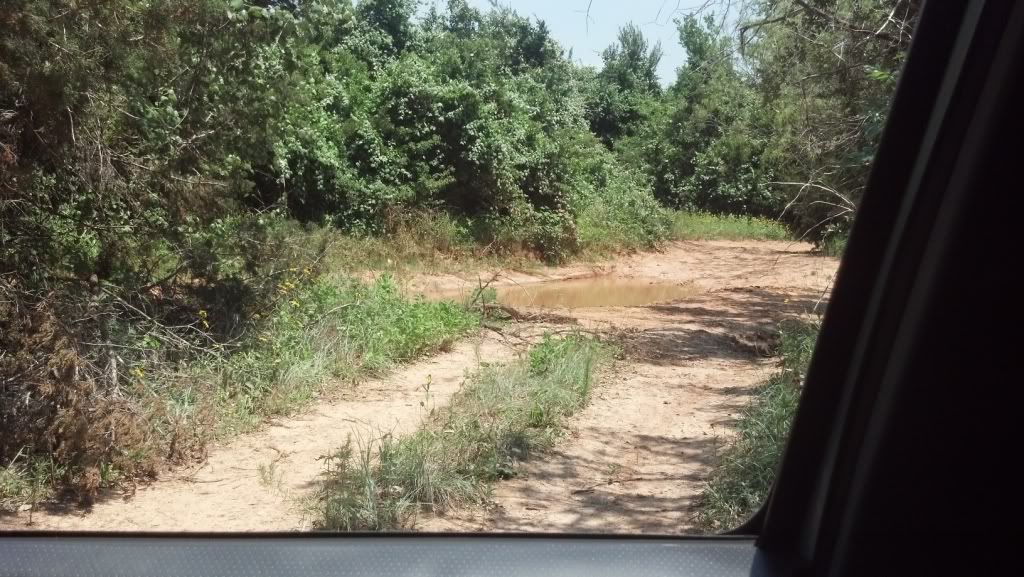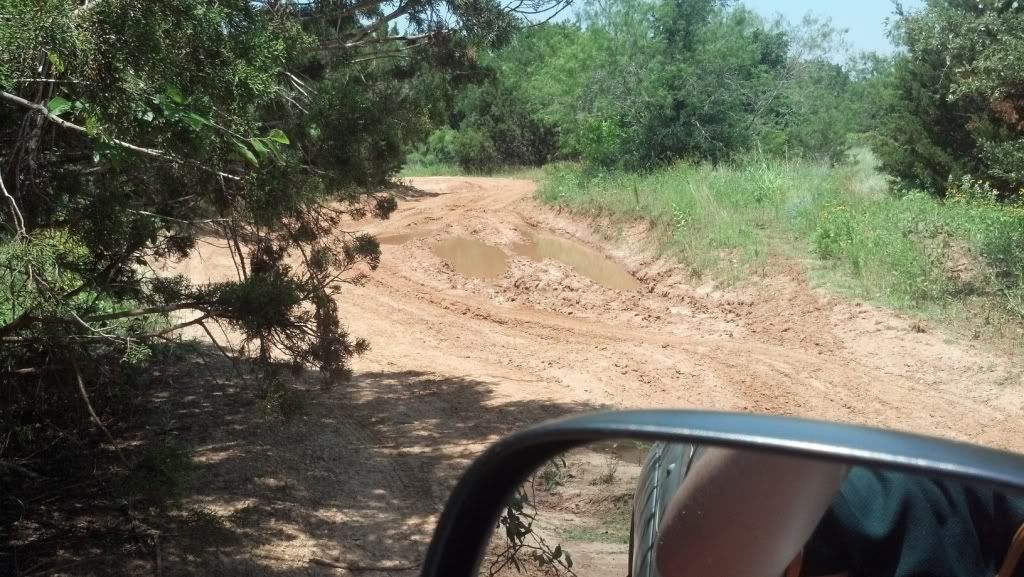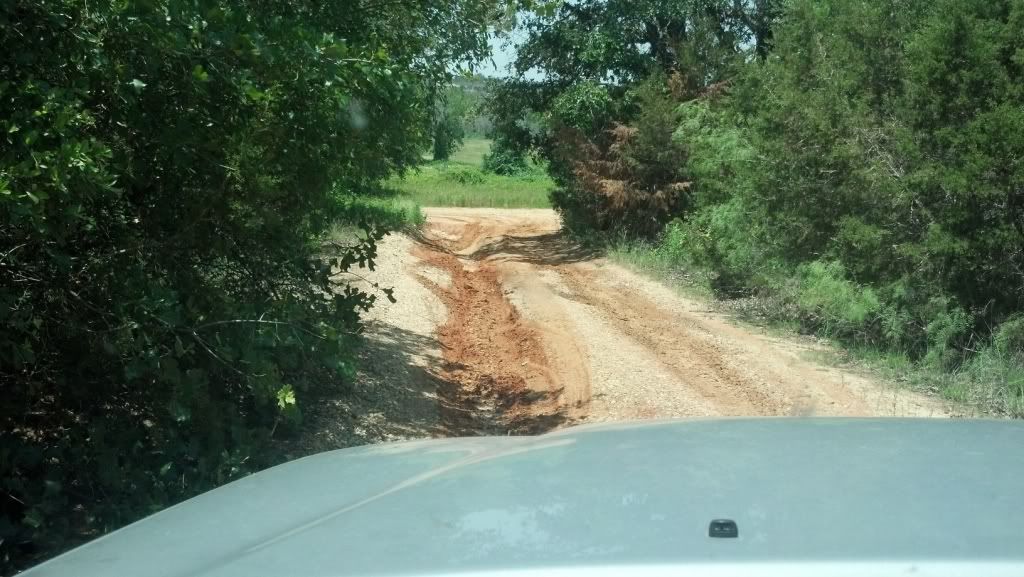 I turned around right after this pic and went back out of the park, but there is still some more exploring left to do and maybe even a few more fun obstacles.
That was my little adventure for the day, hope you enjoyed the photos.