Hi TacomaWorld!!!
Well it's that time of the year again to start planning waaaaay ahead of time!!!
So that anybody who wants to CAN make it to this years SPI meet!!!
It will be on the 6th of JULY, it lands on a Saturday as usual. Hopefully it will be a super packed beach and plenty of sun for a good show.
For those of you in the SA area, we will ride out that same morning, preferably no later than 7:30 am from here:
714 W Loop 1604 N
San Antonio, TX 78251
From there we'll drive down to the Corpus area and meet with the guys and or gals from there in an area:
TBD
From there We'll ride down and Stop in Harlingen to refuel, and meet up with more people in that area if they haven't already headed to SPI. From there we'll head out to Port Isabel and get everybody together in the Walmart parking lot and wait for about 30-45 minutes for any stragglers
and buy stuff for grillin'and beers and chips and what not...
THen we'll head over, in what many of us hope, will be the biggest tacoma convoy SPI has seen to date!!!
We set the bar pretty damn high last year and there is no way we can go lower.
So
7:30am Leave San Antonio
8:30 am leave Corpus after meeting up with people from the area
10:00-10:30 be in Harlingen. refuel, meet some more tacomaworldlings
11:30-12:00 be at Port Isabel
no later than 1 pm we head over to SPI
With 2-3 stops between SA nd SPI that timing sounds about right...
So that being said, here is a recap of the previous years :P
1st year: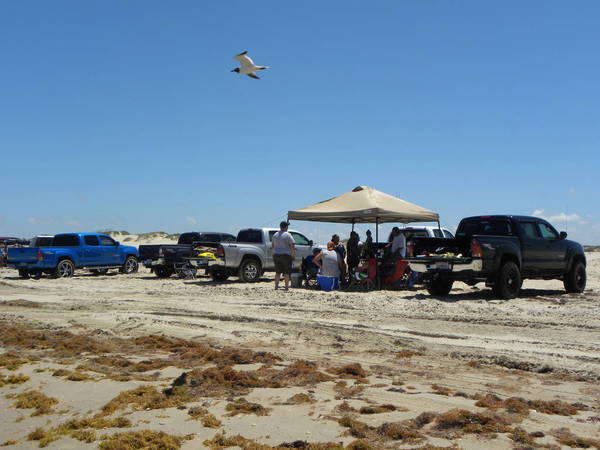 2nd year: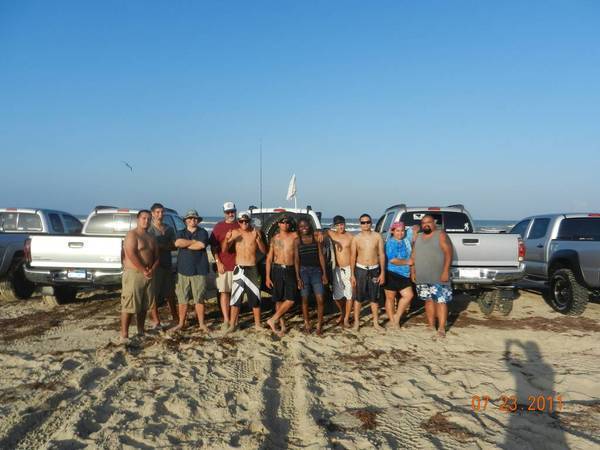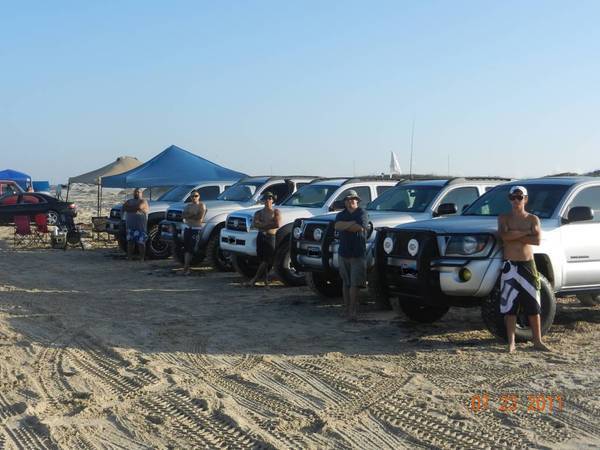 3rd Year: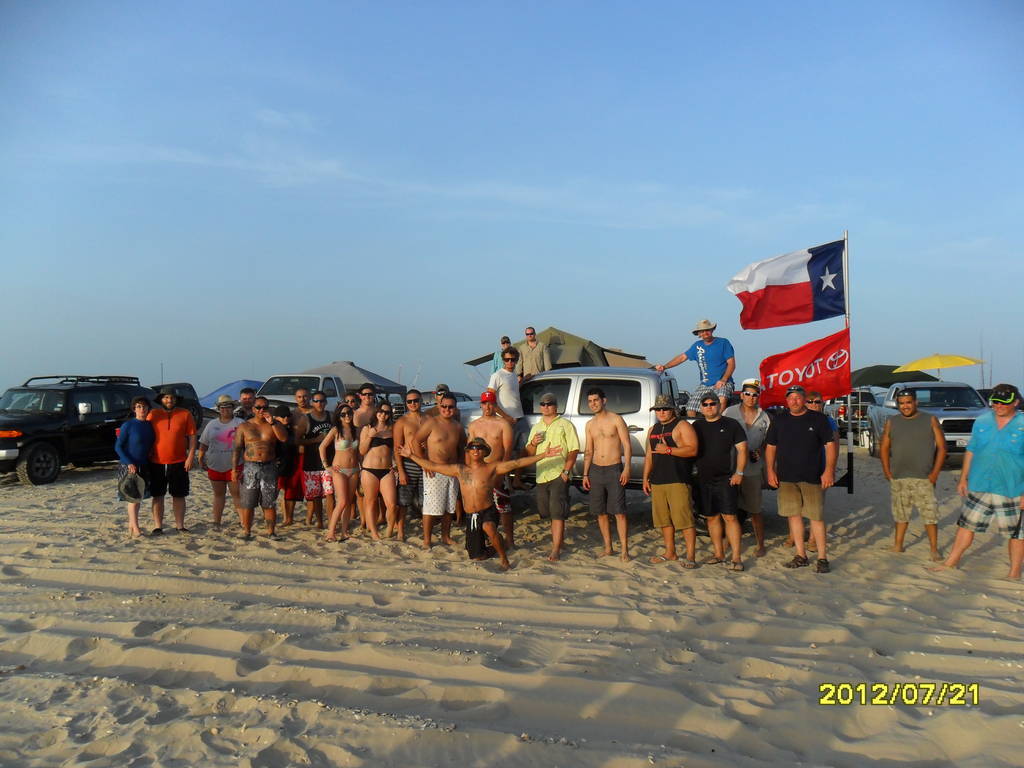 d
Pulling into the beach!!!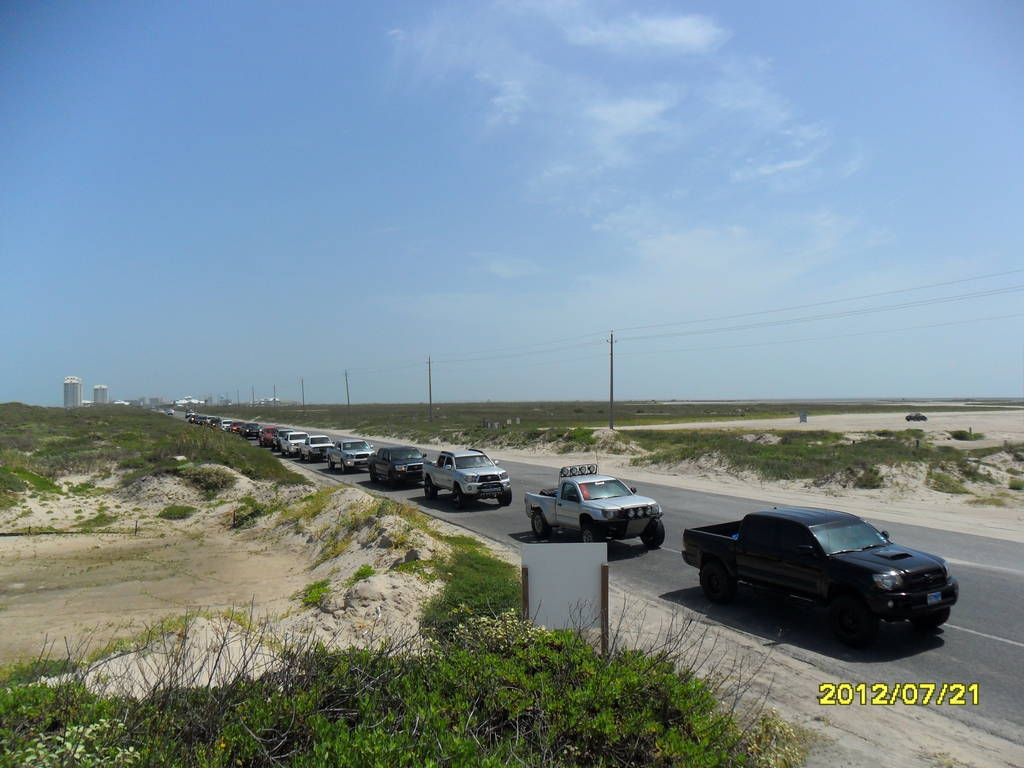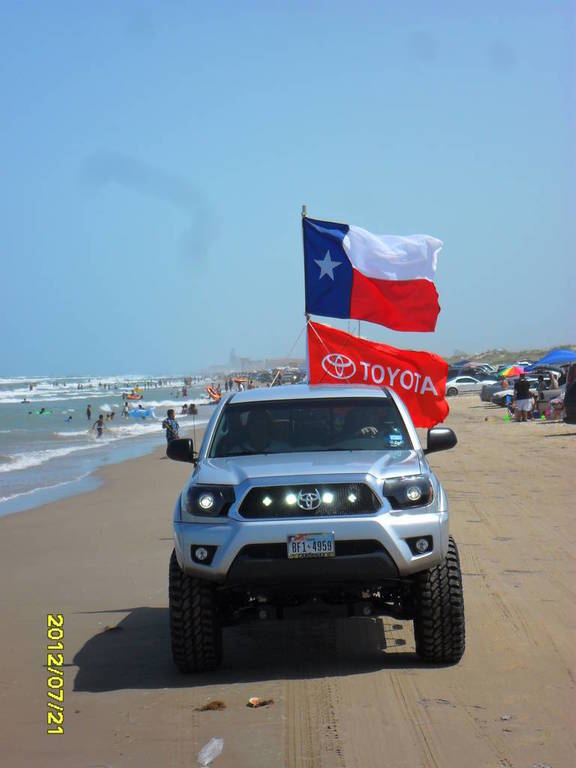 So as you all can see, it has grown quite a bit in the last 3 years, hopefully this year will be MUCH MUCH bigger.
So mark the date on you calendars, tell your bosses there's no way in hell you are going to work on that Saturday, do what you must, but make it to this year's SPI meet, it is an experience you will not forget!!! Good people, good times!!!
Also, if you plan to bring anything let us know, so we can put it next to your name.
canopy, grill, fire wood, etc...
Goind:
Me
paper plates, bag of burger patties (20 pack)
tc98tacoma
RDtacoma
EATABULLETcom
2tone33
MrsPib
BERTHDZ
oliverlove
xpocad
Hgkilla
Mason04
XB81
Tactical Tacoma
SteelersTacoma
TexasOutLaw
WillRunner05
TXprotrd
Luis1120
SingleCabGuy
VinnyMack
gnstpd
Maybe:
tmreyes
baconbits2_98
98cbtacoma
AggiePilot12
CFalco50
Large
BulletToothTony
Pegeezy
As the time gets closer, if your plans change, let us know, so I can fix the list.