Hello!!!!
Guess what time of year it is. Well it's not July just yet but it's practically right around the corner.
This year it will land on the
26th of July
, and it's on a SATURDAY! :O
Request the day off if you think you might work that day.
For those of you in the SA area, we will ride out that same morning, preferably no later than 5:30 am from here:
714 W Loop 1604 N
San Antonio, TX 78251
From there we'll drive down to the Corpus area and meet with the guys and or gals from there in an area:
TBD
From there We'll ride down and Stop in Harlingen to refuel, and meet up with more people in that area if they haven't already headed to SPI. From there we'll head out to Port Isabel and get everybody together in the Walmart parking lot and wait for about 30-45 minutes for any stragglers
and buy stuff for grillin'and beers and chips and what not...
So
5:30 Leave SA -5:45 am the latest -
7:30-7:45 Leave Corpus area after meeting up with the tacomaworldlings from there. :P Meeting at the Walmart at this address :
3829 U.S. 77
Corpus Christi, TX 78410
9:30-9:45 Arrive in Harlingen, maybe refuel there. Meet more tacomaworldlings there. Meet at the Harlingen Walmart, near the gas pumps
10:30-10: 45 Arrive/ meet everybody in Port Isabel walmart parking lot, buy any last minute things…
11:15 leave together for SPI then regroup outside of Access 5 before going in.
With 2-3 stops between SA nd SPI that timing sounds about right...
And once again here's what it was like the last four years...
1st year: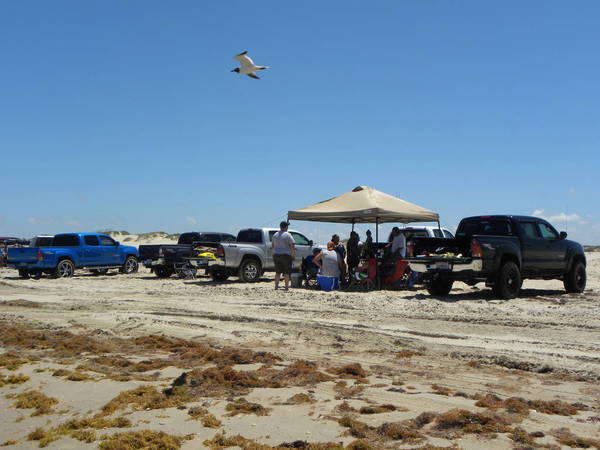 2nd year: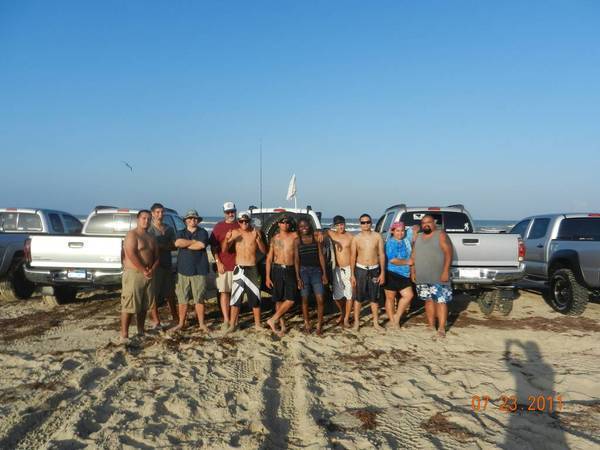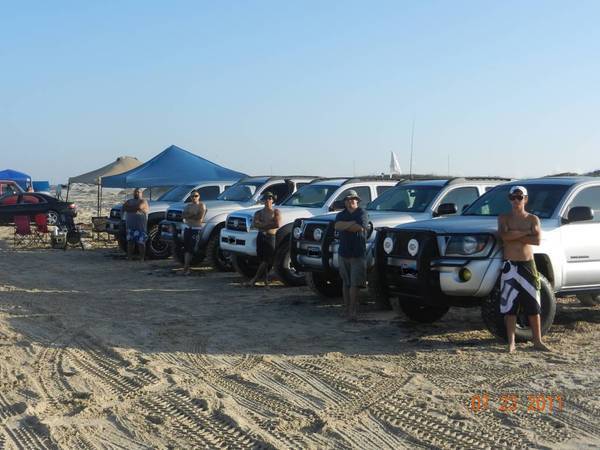 3rd Year:
Click for full-size image (1024 x 768)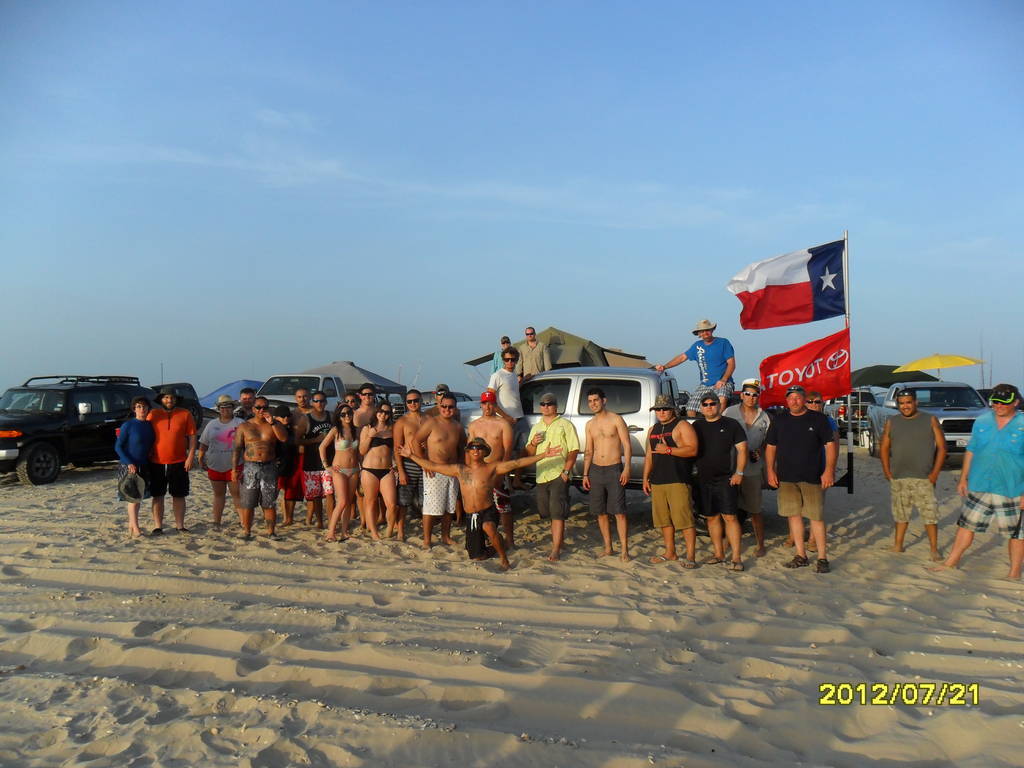 d
Pulling into the beach!!!
Click for full-size image (1024 x 768)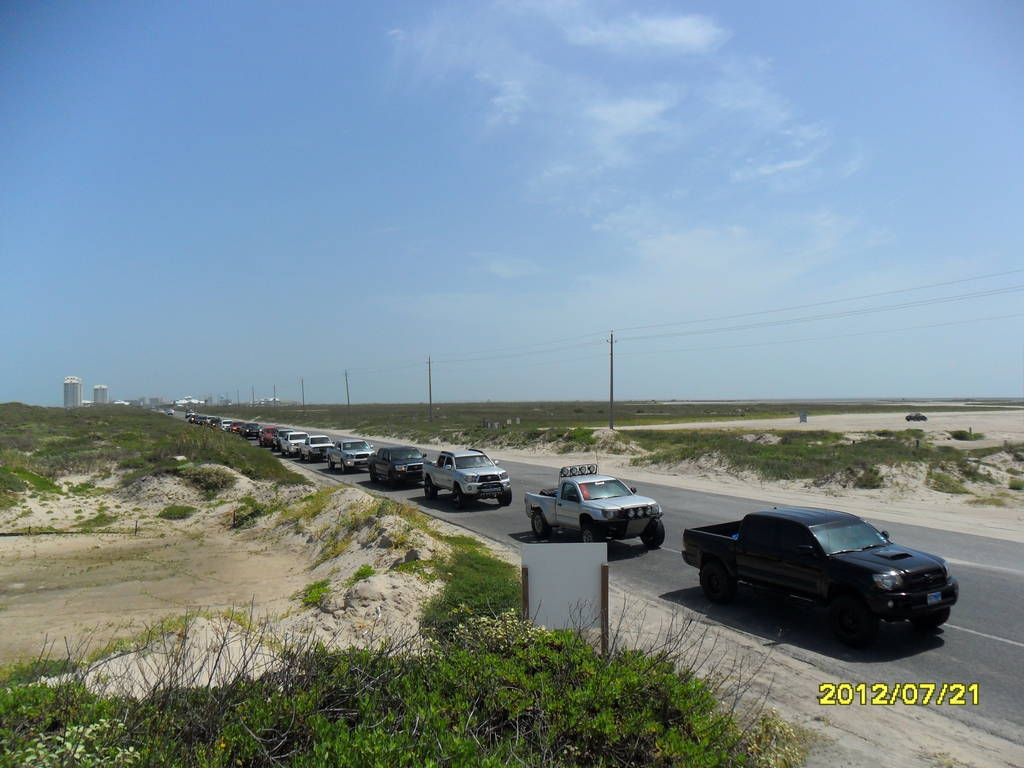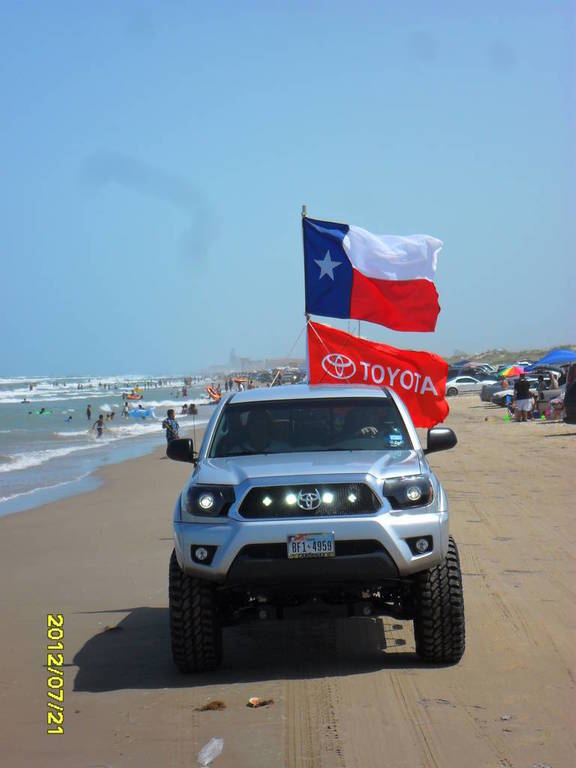 4th year: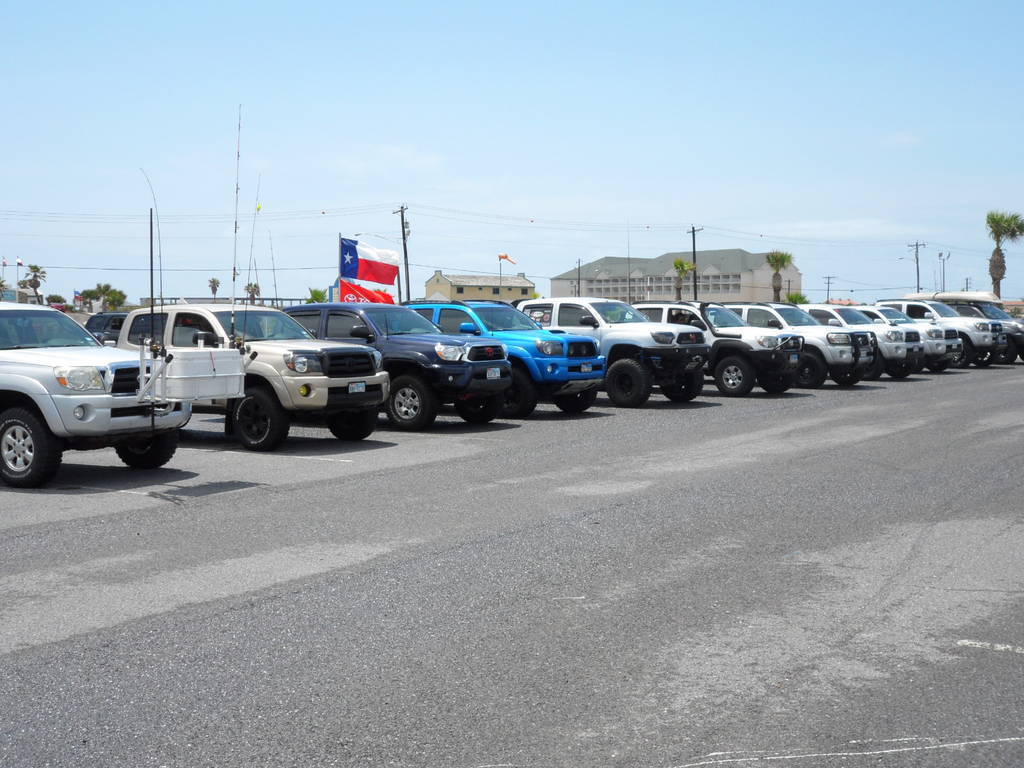 Last year we had less trucks than the third year, may have been due to being so close to the 4th of July. So we'll have the meet towards the end of July again, and see how that works out.. That's not to say that last year was not good! SPI Fire Department came out with their trucks to help us take pictures from their raised ladders!!!
So mark the date on you calendars, tell your bosses there's no way in hell you are going to work on that Saturday, do what you must, but make it to this year's SPI meet, it is an experience you will not forget!!! Good people, good times!!!
Also, if you plan to bring anything let us know, so we can put it next to your name.
canopy, grill, fire wood, etc...
Going:
me
xpocad
BERTHDZ
TacoTony
VinnyMack
RDtacoma
EATABULLETcom
Taco Chino
weazel
gospurs21
tc98tacoma
NumNutz
TXprotrd
TXTRDtaco
Reymundo88
Muy Grande
Deidara7117
2112
WillRunner05
Buzzhead8189
Maybe:
tmreyes
Large
ramonortiz55
buckdeaton
Ninjayota
Skel (big maybe)
buzzhazzard
Tacos All Around
Death Stalker
jruba
Ian.S
sk67527
thedave
takern