My truck did not come with the towing package or a tow hitch, but I wanted to add one in case I ever needed it. When it came to install it, I used the video (below) from the tacoma towing bible thread that can be found in this thread or on youtube:
http://www.youtube.com/watch?v=BJ6t2...feature=relmfu
http://www.tacomaworld.com/forum/tow...ing-bible.html
The hitch in the video is a hidden hitch, not the factory hitch, which ended up being a little bit different. This write up will help you install your factory hitch to your 2nd Gen tacoma, not including the wiring.
Tools You Will Need:
- A friend
- Socket Wrench Set (extender is helpful along with Metric 17, 18, and 19 sockets)
- A crescent wrench
- Pliers
- A good amount of space to work with good lighting
- Your favorite beverage
First, you need to disconnect the wires from the truck to the bumper that control the license plate lights. To do this, use the pliers to pinch the clasp and separate (you might be able to use your fingers, if not, gently use the pliers).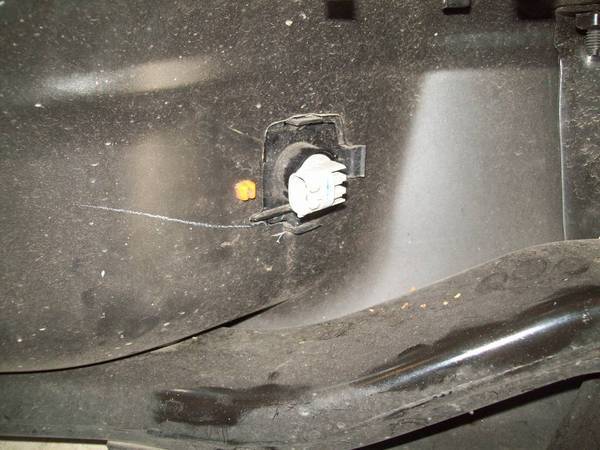 Next, You need to disconnect the bolts that hold the bumper to the brackets, and save the bolts because you will re-use them unless your hitch comes with new bolts if you buy it from toyota (I bought mine used). Once those bolts are removed, wiggle off your bumper with the help from a friend and set the bumper aside. Next, remove the bolts that hold the bracket to the frame.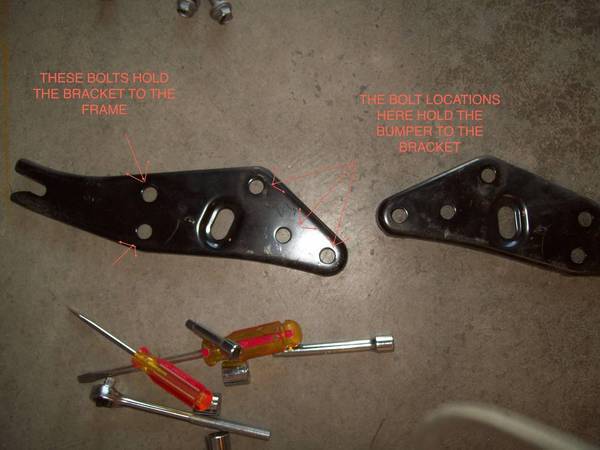 The bumper set aside (below)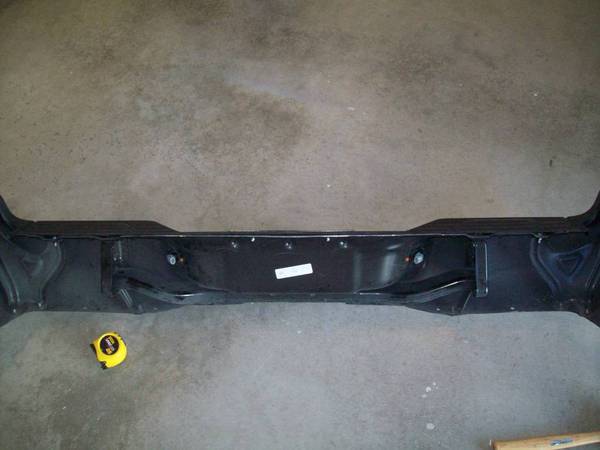 Once, you have done this, it is time to get your hitch in place. You will notice that the hitch section that connects to the frame looks very similar to the original brackets. Set the hitch in place in the same manner as the original brackets and tighten the original bolts in the same slots they came from. (Note: the hitch I have had an additional supporting bracket that connected to holes in the bottom of the frame. These are shown in the photo. Simply connect the bracket and bolt into place).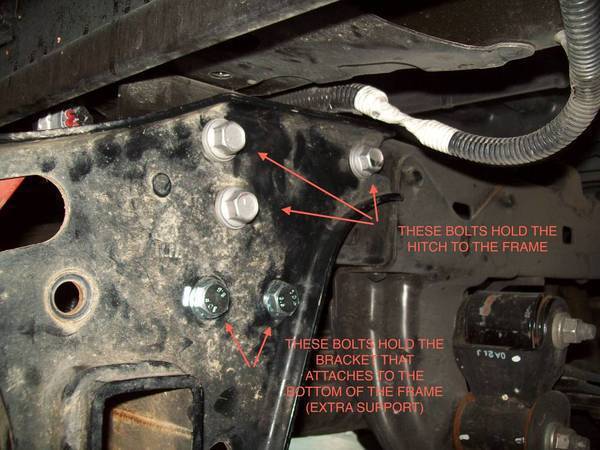 Once the hitch is connected to the frame, it is time to reattach the bumper. Simply align the bumper into position as with the original brackets and reattach the bumper using the original bolts. Don't forget to reconnect your license plate lights!
Note: If you run into the issue of your bumper not fitting onto the hitch, you may need to spread the width of the hitch arms by a little bit. I ran into this problem and used a reverse vice to spread the hitch tips in order to squeeze the bumper into position. Here is a picture.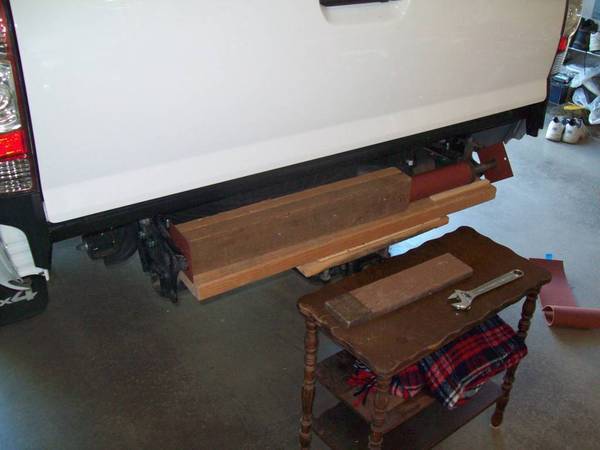 Here is the overall finished product