New to the group but have already picked up lots of good info - thanks to all.
Hope a few pics of my camping setup might be of interest since the prevailing thought seems to be you can't/shouldn't consider any sort of fifth wheel or gooseneck a second gen Tacoma.
We've put well over 10K miles with this combo in the past year - NC to Big Bend NP in Texas, to St Aug and the Fl Keys and across NC from the Outer Banks to boondocking trips to Nantahala NF and the Smokies.
Most of the materials were scraps from around the shop. The uprights are from 1/4" plate and bolt to the 3/8" x 6" x 60" flatstock which has holes drilled to match up with the stock bed bolts. The cross member is 3" x 3/8" channel with a 2" ball. Washers were used to shim the gap between the flatstock and the composite bed. Brake assist comes from a Prodigy controller.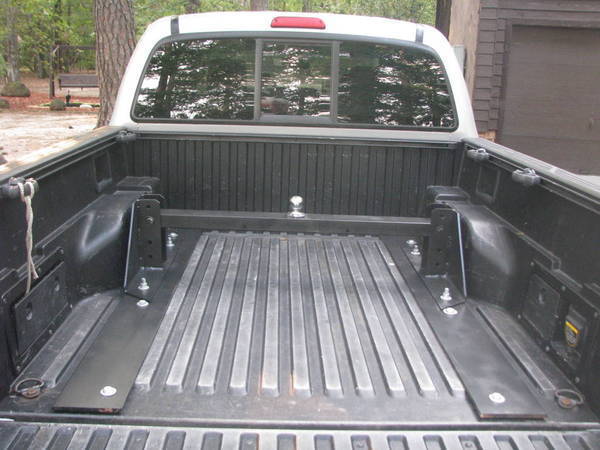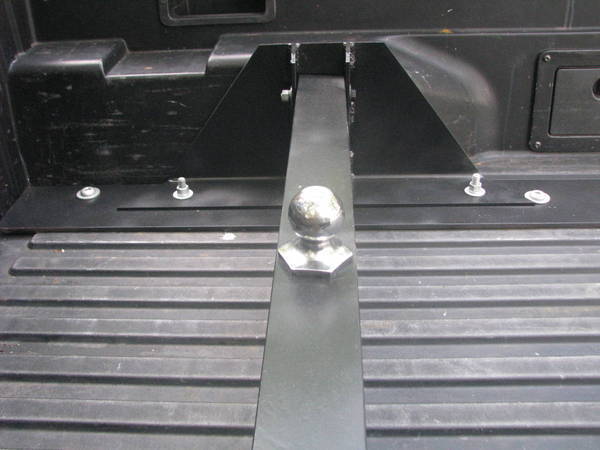 Hatteras to Ocracoke ferry on the NC Outer Banks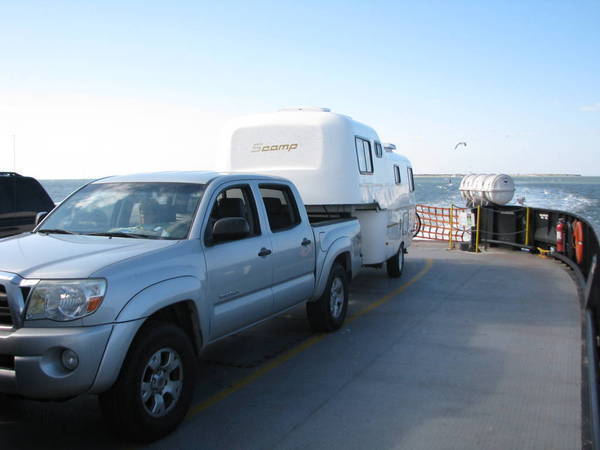 Weight is well within spec - the Scamp grosses 3200 or so with about 400 lbs on the gooseneck. The Honda EU3000 genset (160 lbs) fits nicely in front of the hitch cross member which is a couple of inches behind the axle to provide sufficient cab to camper clearance in a 90 degree turn but that has not been a problem.
The 05 which served faithfully for 200K+ was recently replaced with a 2012 Pyrite Mica TRD and it took about 30 minutes to swap the hitch and brake controller.