Hey guys,
I bought a 2012 tacoma knowing that i'd occasionally be using it to tow my rockcrawler around and this weekend was the first time I got to put it to the test.
Rockcrawler weighs 4100lbs, trailer is 2k and camping gear etc. put me right at max tow capacity. I am using a prodigy brake controller and have firestone riderite airbags in the back.
Here is the load: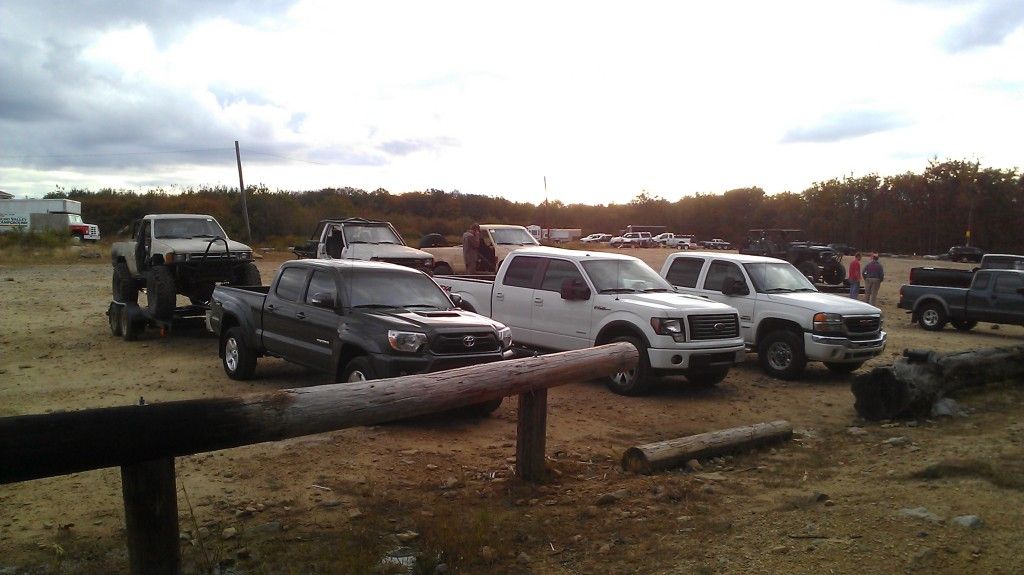 Verdict:
Truck kicked @ss. I kept it out of 5th gear and put the auto shifter in 4th the whole time. On the highway it would maintain 4th without shifting back and forth between 3 and 4. I could easily maintain 75 mph (about 3k RPM) and avg'd a little better than 10mpg. There was one beast of a mountain I went up and dropped to 65mph and hit 3rd a couple times but it did great.
I definitely couldn't haul ass like my buddy with the eco-boost or the duramax but nevertheless the truck surprised me.