Towed my 22' Boston Whaler Outrage for the first time with my new truck. I had towed the boat before w/ a friends Taco, it seemed like mine struggled just a little bit more than his. He is running 265/70/17 and I have 265/75/16...I didn't think it would make much of a difference but I guess the slightly larger diameter is enough to change the gearing a bit. Mostly it was fine, but there were two pretty long and steep grades that I had to slow down to about 45-50mph.
The truck needs air bags bad. Want to get them asap but need to make sure they will work with the lift I've purchased (TX Baja suspension components which is basically the TSB in the back).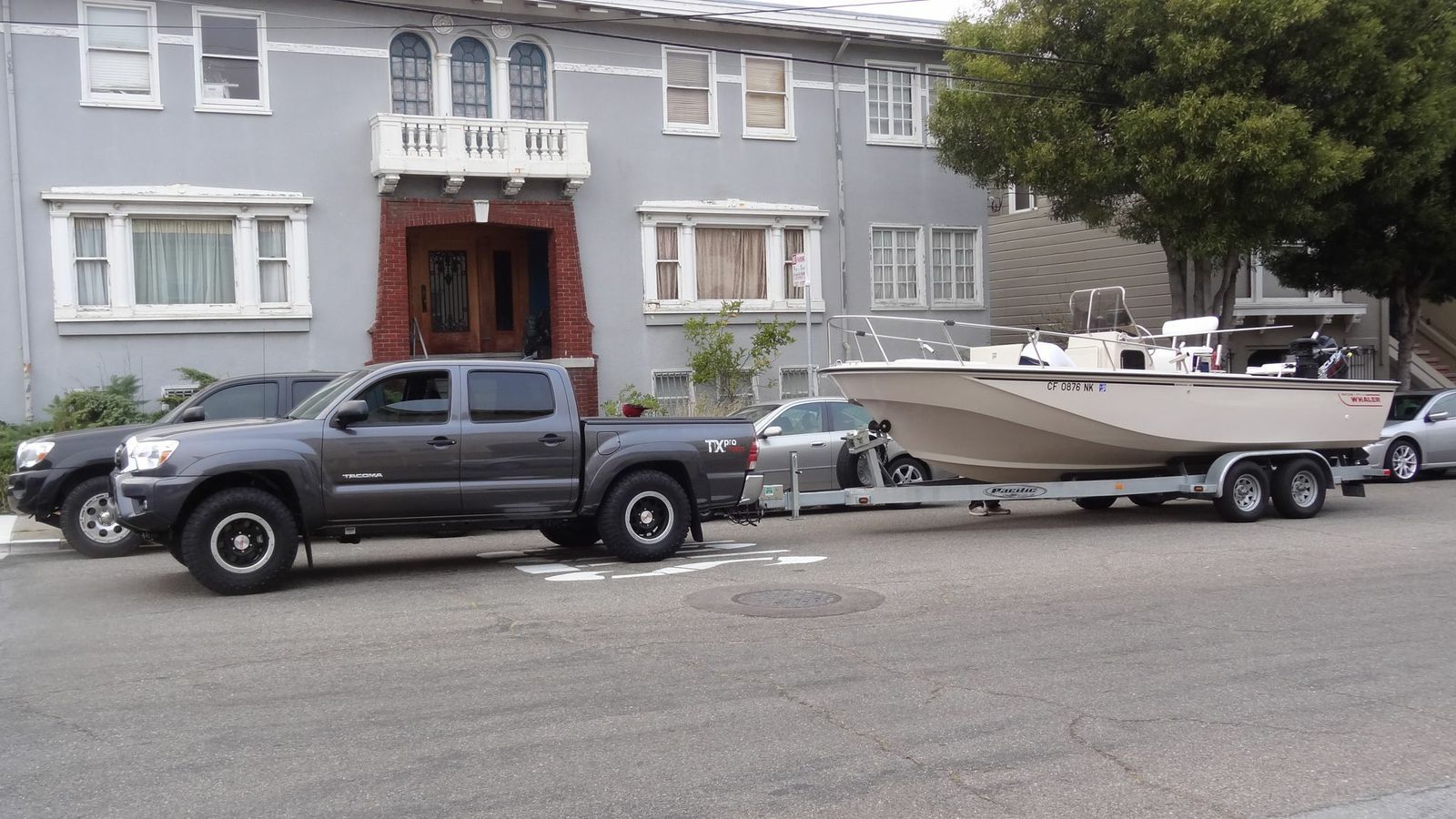 Edit: Photo shows truck with stock OR suspension/3 leaf pack. Still trying to get my hands on the Baja lift components.