I had this in the wrong folder!!
Since it is too cold and wet to work on my 01, I thought I look through the manuals that came wth my truck. My 01 was originally bought in late 01. The dealer gave the guy who bought it 2 manuals, one for 01 and one for 02. He was told "because it has some 2002 faetures". Of course, the Dealer didn't elaborate on exactly what was 02 vs 01.
Here are 2 pictures of the towing section (hopefully I figured out how to do this):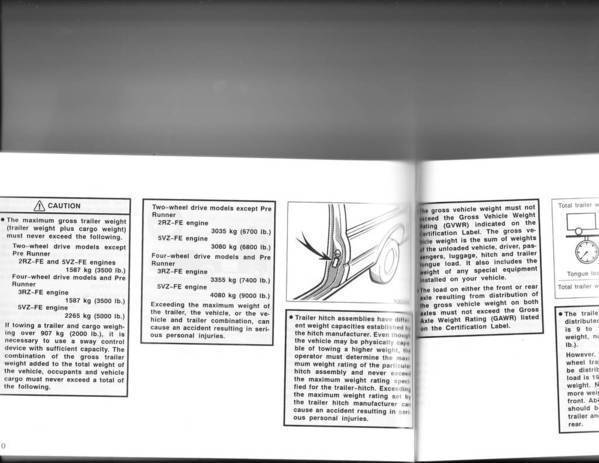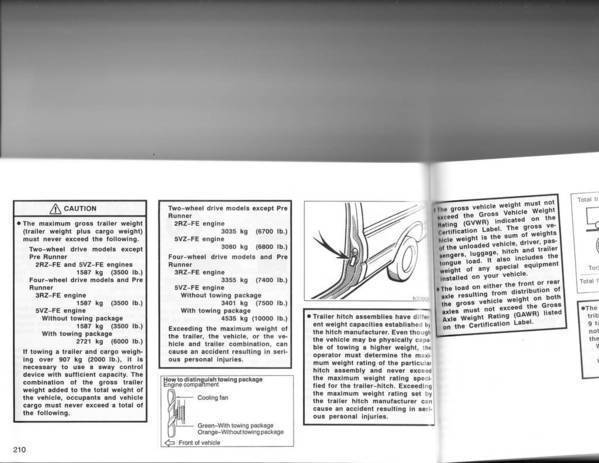 The 2001 section is short and sweet - V6, 4wd = 5,000 pounds
The 2002 section splits it by w/o towing package = 3,500 pounds & with towing package = 5,000 pounds. Any idea what happened between 2001 & 2002?
I have a V6 5 speed. Since it is a 2001, I'm assuming that 5,000 pounds is correct (not that I'm gonna run right out and get a 5,000 pound trailer or boat).
Comments?