So my buddy's family owns a Toyota maintence shop and they have a large collection of toyotas.
I've been bugging him to sell me his 93 yota for a while now and he is finally giving her up.
he doesnt know what price to put on her and he was asking me what is reasonable price. any suggestions?
93' yota
The
GOOD
-
4wd
-4cyl 5-speed
-BRAND NEW jarco engine with 2,000 miles on it.
http://jarcoinc.com/
installed by the owner
-comes with brand new tires.
-owned by a toyota specialist.
-maintained very well and know the owners on personal level.
-No rust.
-runs great
The
BAD
-200,000+ miles on the body
-been in an accident. front was replaced with a tube bumper and rear replaced with tube bumper. Also a new bed needed to be installed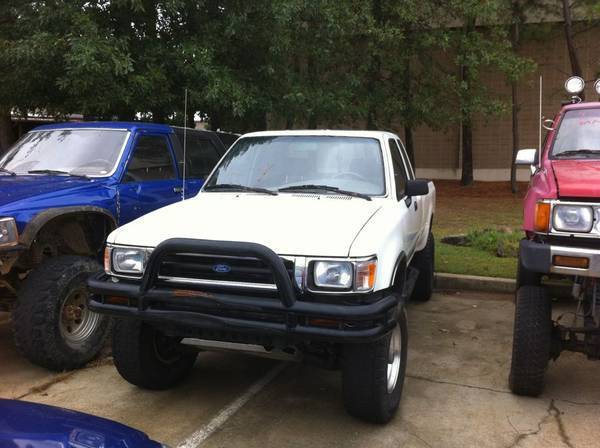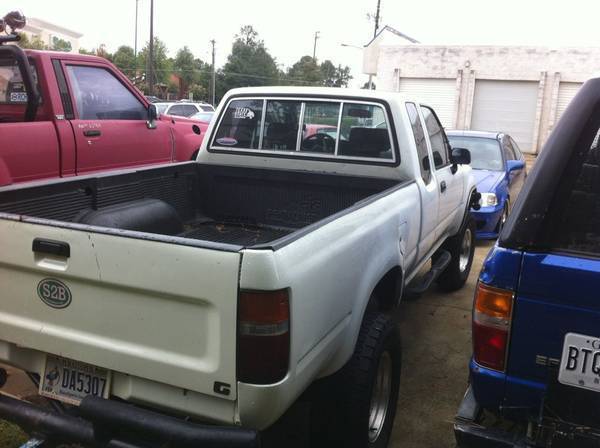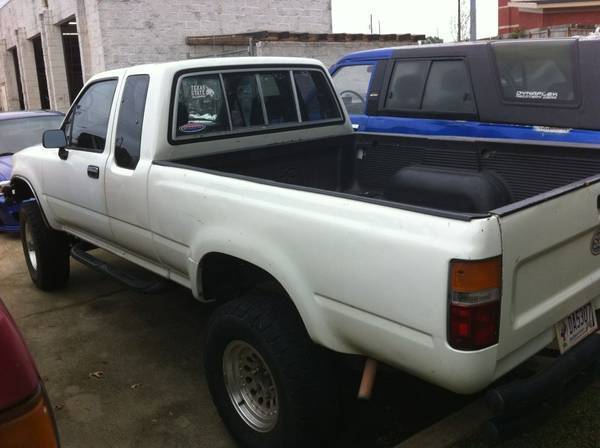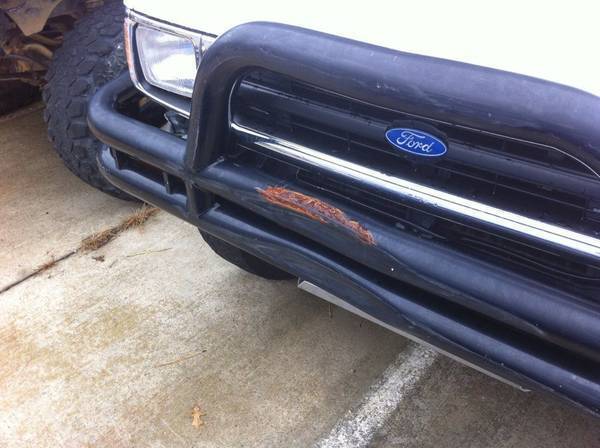 the ford emblem was put on by his neighbors as a joke. ill be taking it off if i buy her