Just took these to Afghanistan via Hahn, Germany. Total of 14 Hilux's and 1 Landcruiser with bulletproof glass. All brand new
Each Hilux weighed 7000lbs. The Landcruiser was 9000lbs. Looks like the leaf springs were beefed up and all had heavy duty shocks. I couldn't tell the name brand of the shocks.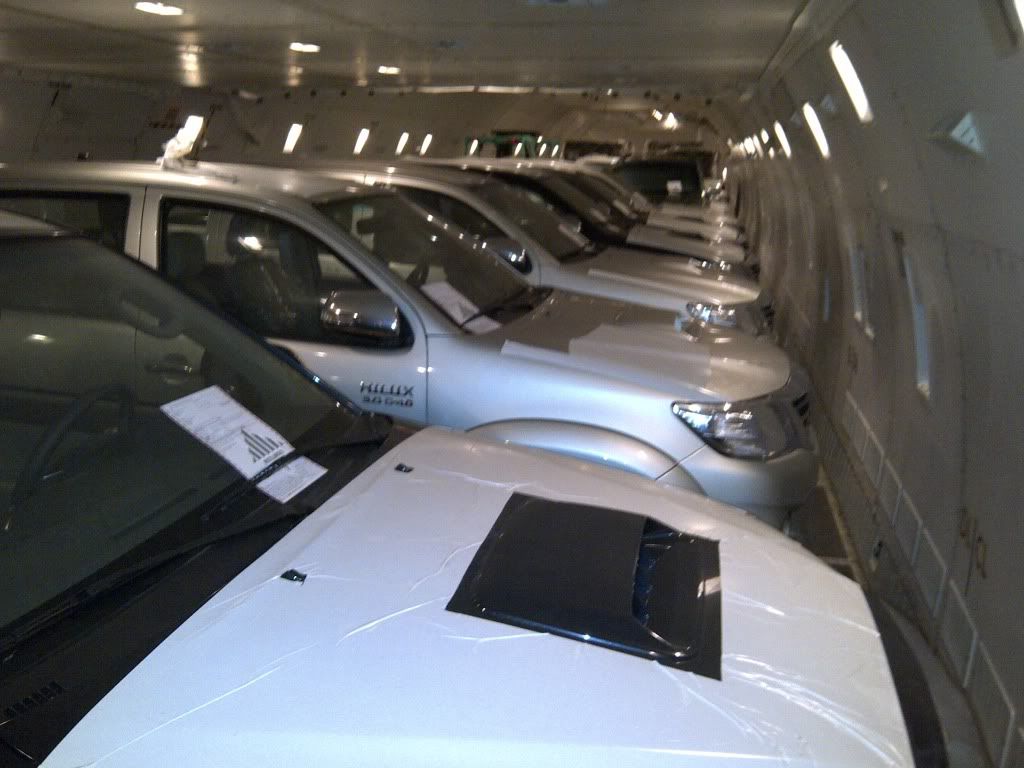 I got a quick shot of the inside w/o getting in trouble. These doors weighed a ton.