Sadly as the title says I have wrecked my 2005 Sport.
Late Sunday evening I was on the way home from my girlfriends house when a deer jumped out infront of me, out of pure reaction and instinct i jerked the wheel hard in order to swerve around the deer. I wound up going through two ditches and glancing off of a telephone pole then coming to a stop finally between two trees. I was only 100 yards away from my driveway. I walked away with only a burn mark on my arm from the airbag.
Thankfully i didn't hit the pole square. I think the good lord may have been looking out for me. And yes, as i have heard many times in the past few days that it would have been better to "hit the deer instead of swerving" but it was only out of reaction so please don't jump on my case lol.
next time i will plow through the deer.
We're still waiting for the insurance adjuster to come out to look at my truck to estimate the total cost of repair or just total it.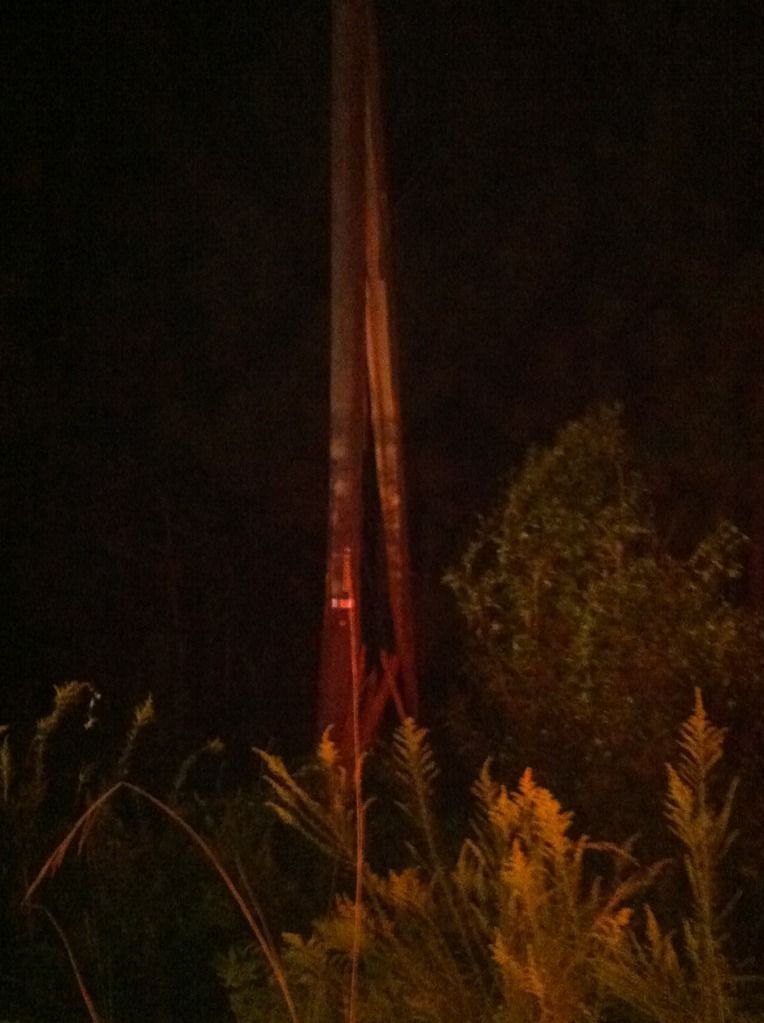 The Telephone pole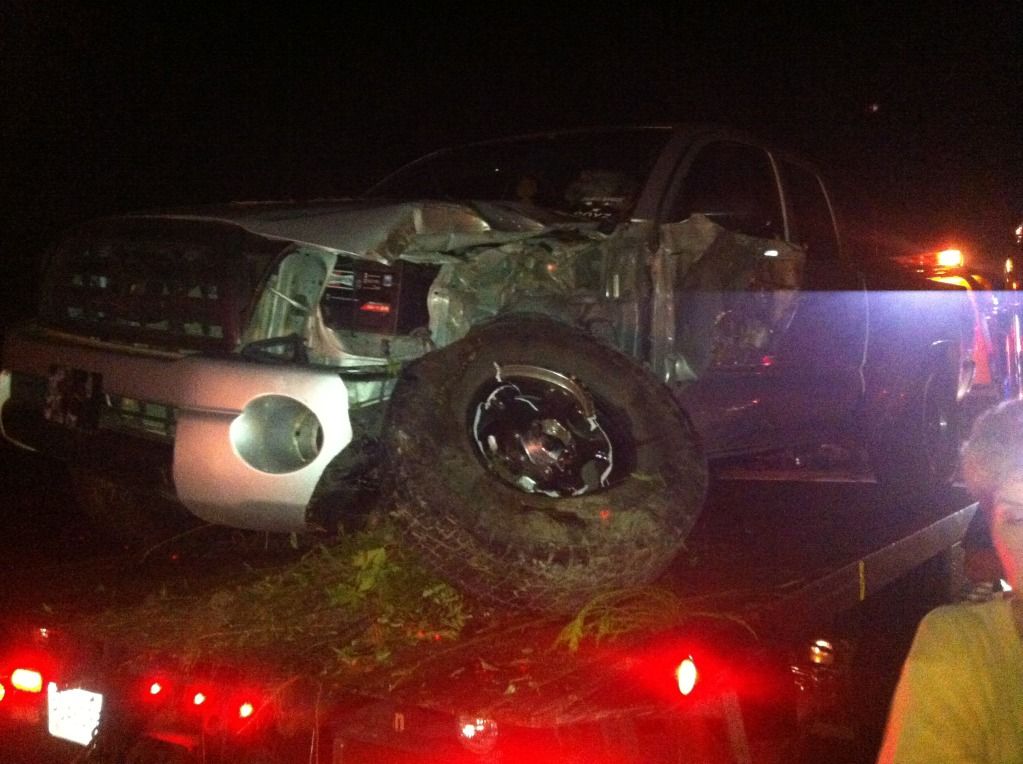 This is quite upsetting