But, I bought another Toyota. As my user name states "Toy4Life".
It's a 1992 Toyota 4Runner SR5 V6 4x4, 116,500 miles, fully loaded. She needs a little bit of work, but for the price and condition, I don't regret the purchase. Due to questionable finances, there will be no major modifications anytime in the near future. Just necessary repairs. Here are a few pictures I took right after getting home with it today.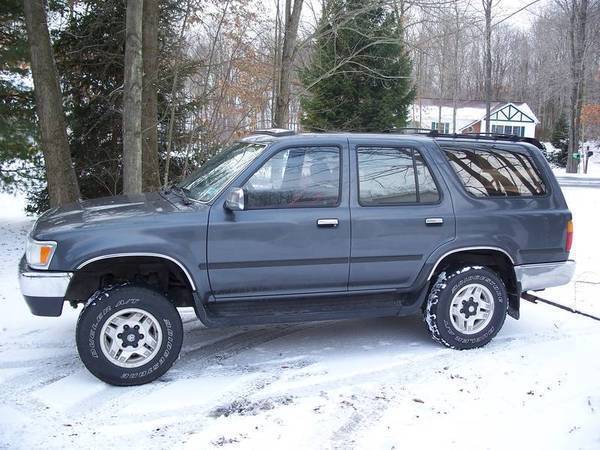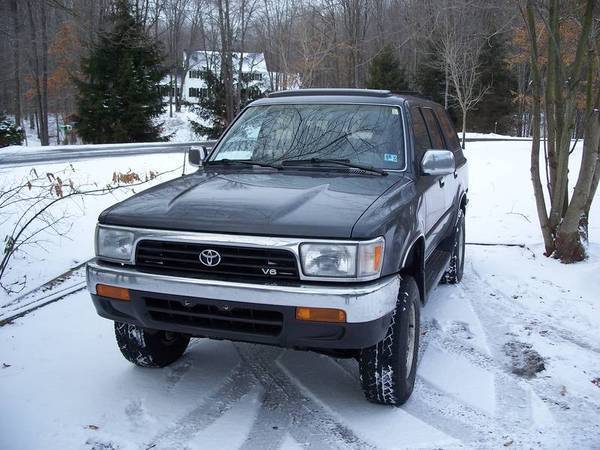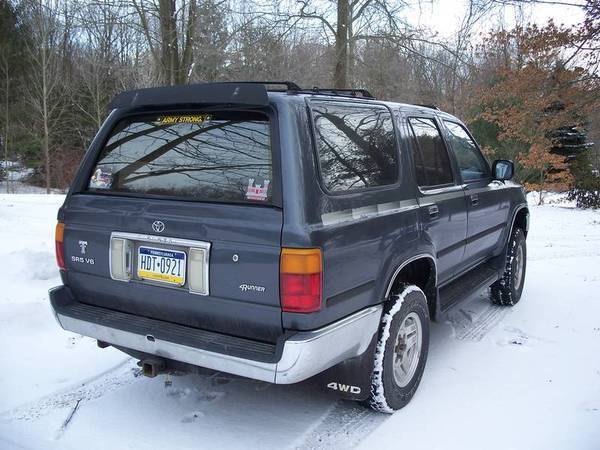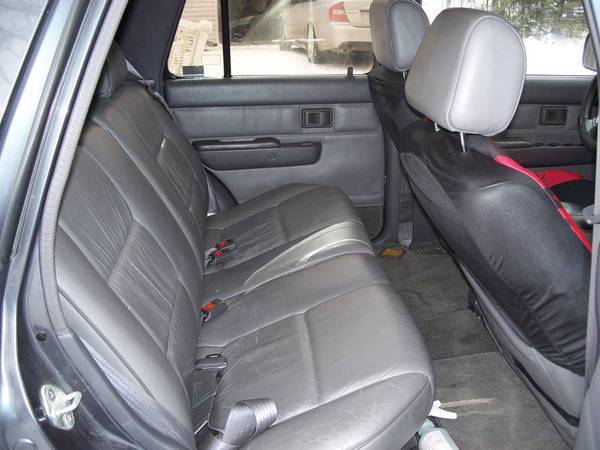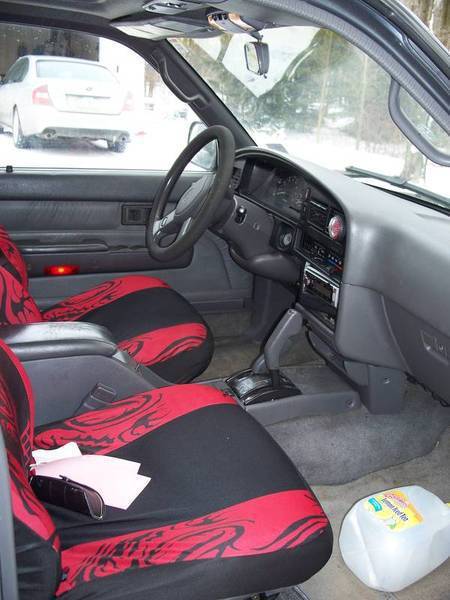 Yeah, I need to get new seat covers. And, although these 4Runners are known for rear end sag, there is about 200lbs of tools and auto fluids in the back. without that, it sits level.