I've had interest in the next generation set for about 5 years now and live here in San Antonio (where my '14 was built and purchased last November). I've not heard too much around here yet, but 2015 has been pointed to as a launch date. It is related to the J180 Land Cruiser Prado/4Runner platforms due in 2016 (300-Series Land Cruiser due in 2016 as well). The J150 platform will likely not be used.
What I did find, was these new spy photos of what looks to be the next generation Hilux truck.
Also, bear in mind these are PROTOTYPES, NOT test mules. Mules do not wear the production-body of a future model.

Next-Generation Toyota Hilux Spied Testing in Australia.
http://youtu.be/i937Gk0_3U8
Quote:
The eighth-generation of Toyota's top-selling Hilux has been spotted undergoing evaluation in Victoria, with two lightly-disguised mules giving us our first taste of how the new model will look.

Not expected on sale until 2016, eagle-eyed Carsguide reader Colin Ozzie Wiese snapped the two prototypes parked in Ballarat, and appear to represent entry grade 2WD and high-riding 4WD dual-cab models.
The lower 2WD model is wearing 'Caution Left Hand Drive' signage on the rear, suggesting that the mules' presence is part of the new Hilux's global evaluation.


The Hilux prototypes appear to be wearing production head and taillights, with the 4WD mule wearing what looks to be a Toyota Genuine Accessories bullbar with added driving lights.
The frontal styling of the new model looks to follow the muscular detailing of the new Kluger SUV, while also referencing the full-size Tundra truck sold in the US.


A deeper rear window can be seen, and the new model looks to continue with the current model's slanted tailgate design, with the upright taillights featuring similar blocky detailing to the current Prado SUV.
The taillights also appear to wrap around to the bodyside more than previous models, following a similar but inverted approach to the current Mazda BT-50.


The two mules are pictured alongside a current-model SR5 4WD dual cab and Ford Ranger XTR dual cab, with the two production models likely being used by engineers as a benchmark for the new model.
The current seventh-generation model wasthe third best-selling car on the Australian market in 2013, despite being on sale locally since early 2005, and continues to outsell the Ford Ranger, Mitsubishi Triton and Nissan Navara at the top end of the light commercial ute segment in 2014.
-------------------
CURRENT MODEL DEVELOPMENT BY COMPARISON:

The current (2005) Tacoma was unveiled on February 2, 2004 at the Chicago Auto Show and went into production in September 2004 and sold from late October 2004 as a 2005 model. The 2005 Hilux was presented over a year after the Tacoma on March 2, 2005 and later launched in April 2005.
Prior to that, the first Tacoma mule was spied testing in February 2003 in this photo, which was months after the final design was frozen for production in 2002:
And many months later, a pre-production Double Cab in these photos:
Considering how the Hilux was launched 6 months after the Tacoma, this may be confirmation of the next generation Tacoma arriving next year in 2015. I suspect Tacoma prototypes must be somewhere, undetected or deep in secret testing in Japan/Michigan.
The 1st gen Tacoma being originally due in late 1994 for MY1995, was launched in February 1995 as a 1995.5 model.
This is what it looked like in 1991 (Kevin Hunter):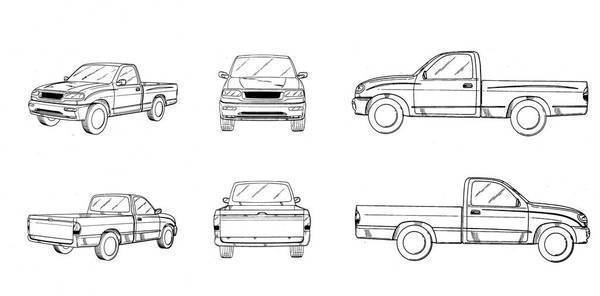 Then the final product reached in late 1992 (Kevin Hunter):
All this came after the last U.S. Pickup generation launched in late 1988. So pretty much 5 years of development during 1989-1994.
As we all know:
1994 PP, January 1995 SOP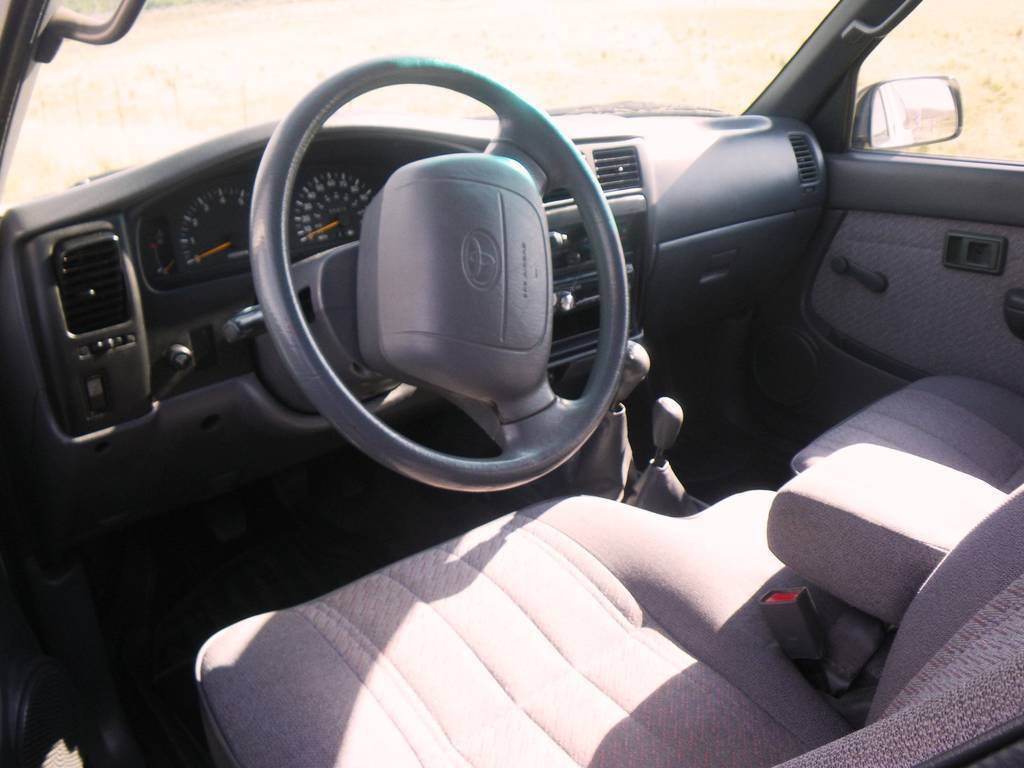 A facelift arrived in October 1996 for '97 4X2s.
Facelift in July of 1997 for '98 4X4s and std. passenger airbag.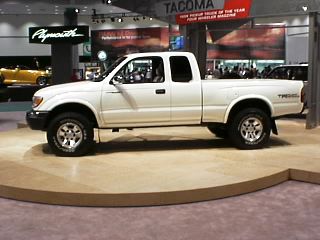 A substantial facelift unveiled at CAS(Chicago) on February 10, 2000 and launched in October 2000 for 2001 model year, added the Double Cab and S-Runner.
In late 2002, 2003 models received some changes.
End of production in August 2004.
The current generation Tacoma went into development in 1999, nearly midway through development of the 4th gen. 4Runner and 120-Series Prado (launched in 2002). The first evidence of the 2G Tacoma (as posted above) was in early 2003.
Noticeable changes we've had so far are:
(September 2004 SOP)
A minor update in fall 2006 for MY'07 regarding interior changes.
Refresh in fall 2008 for MY2009.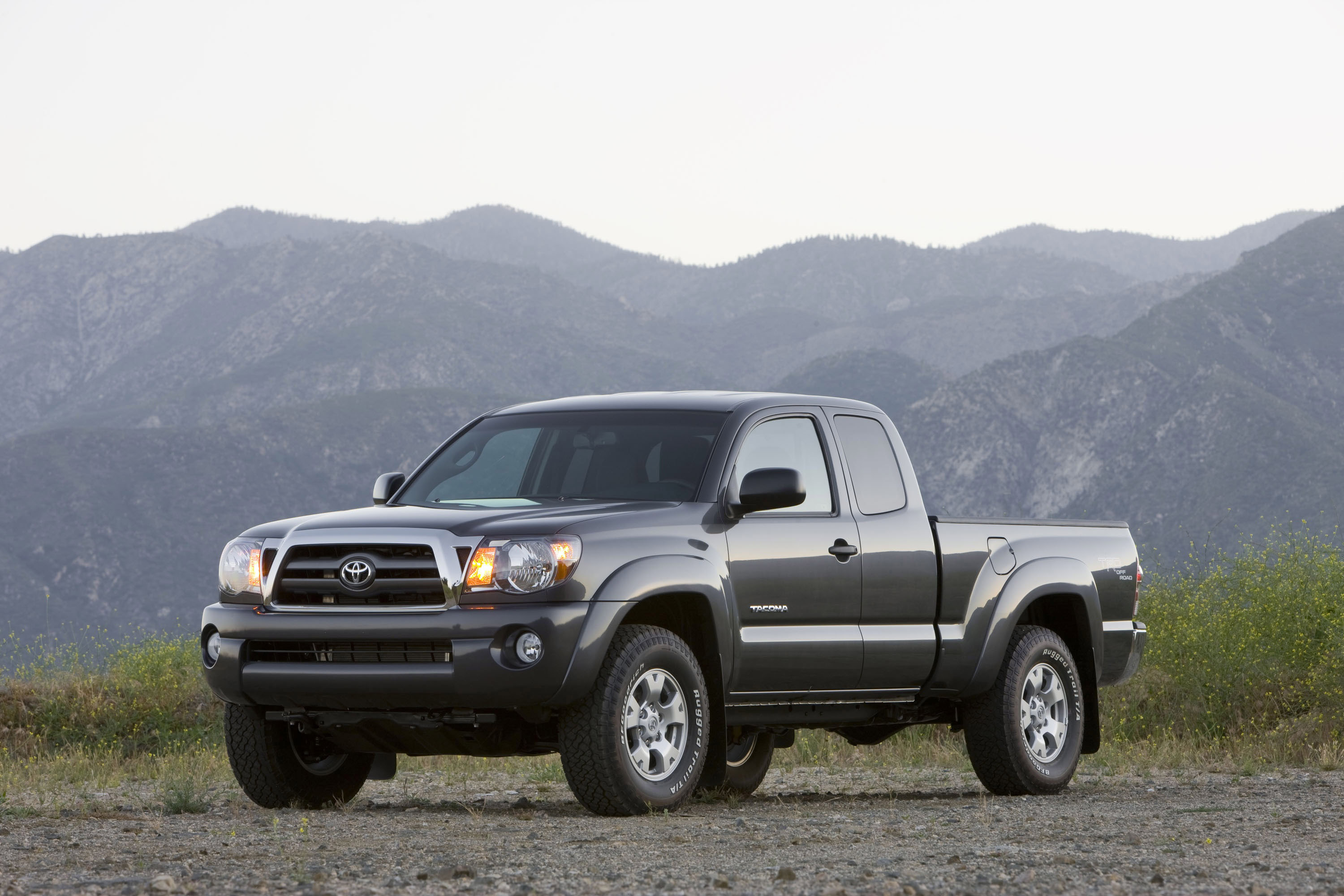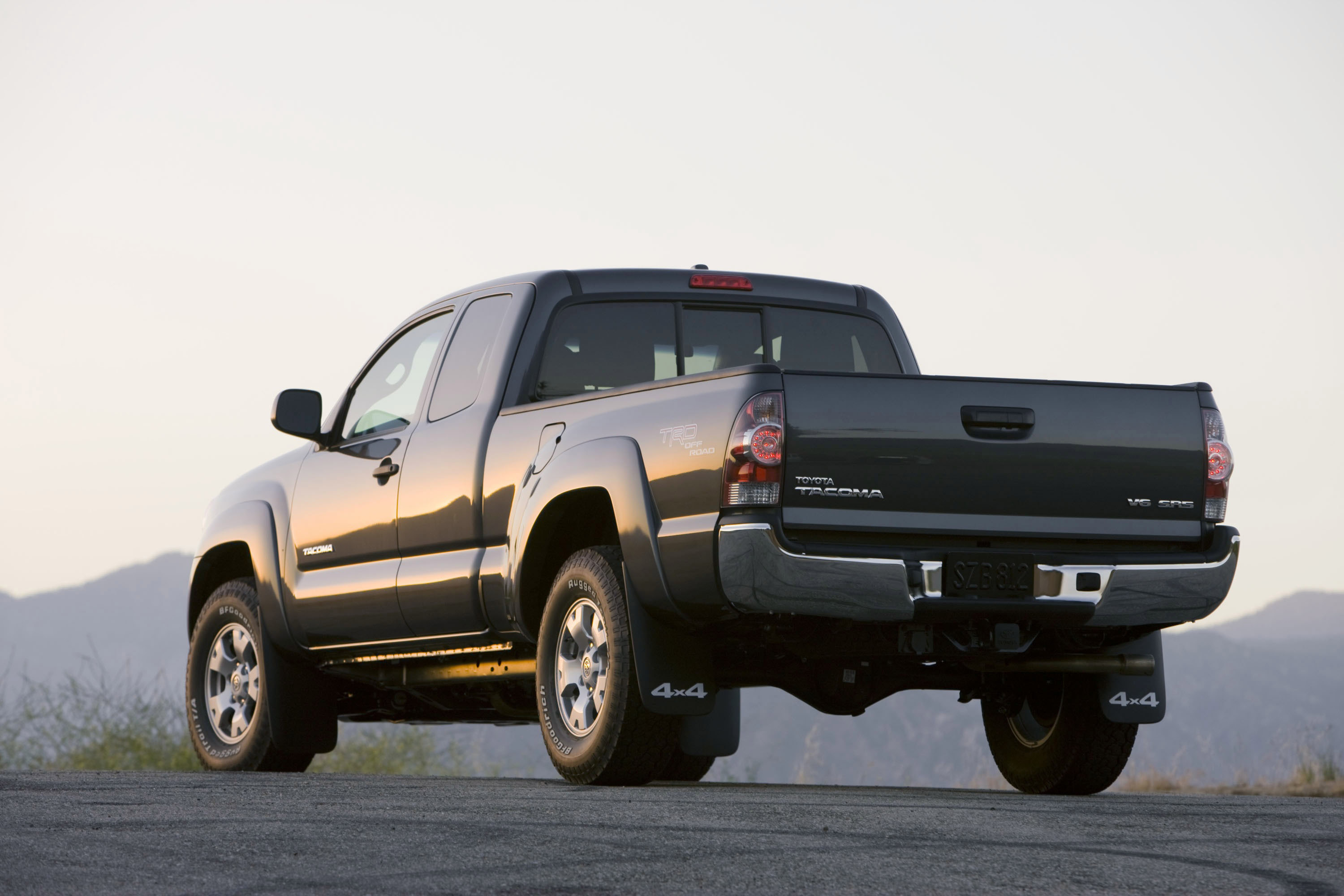 Grille update in August 2010 for MY11.
Internal Toyota Motor Corporation Photo of 2012 Tacoma prototype dated September 2010: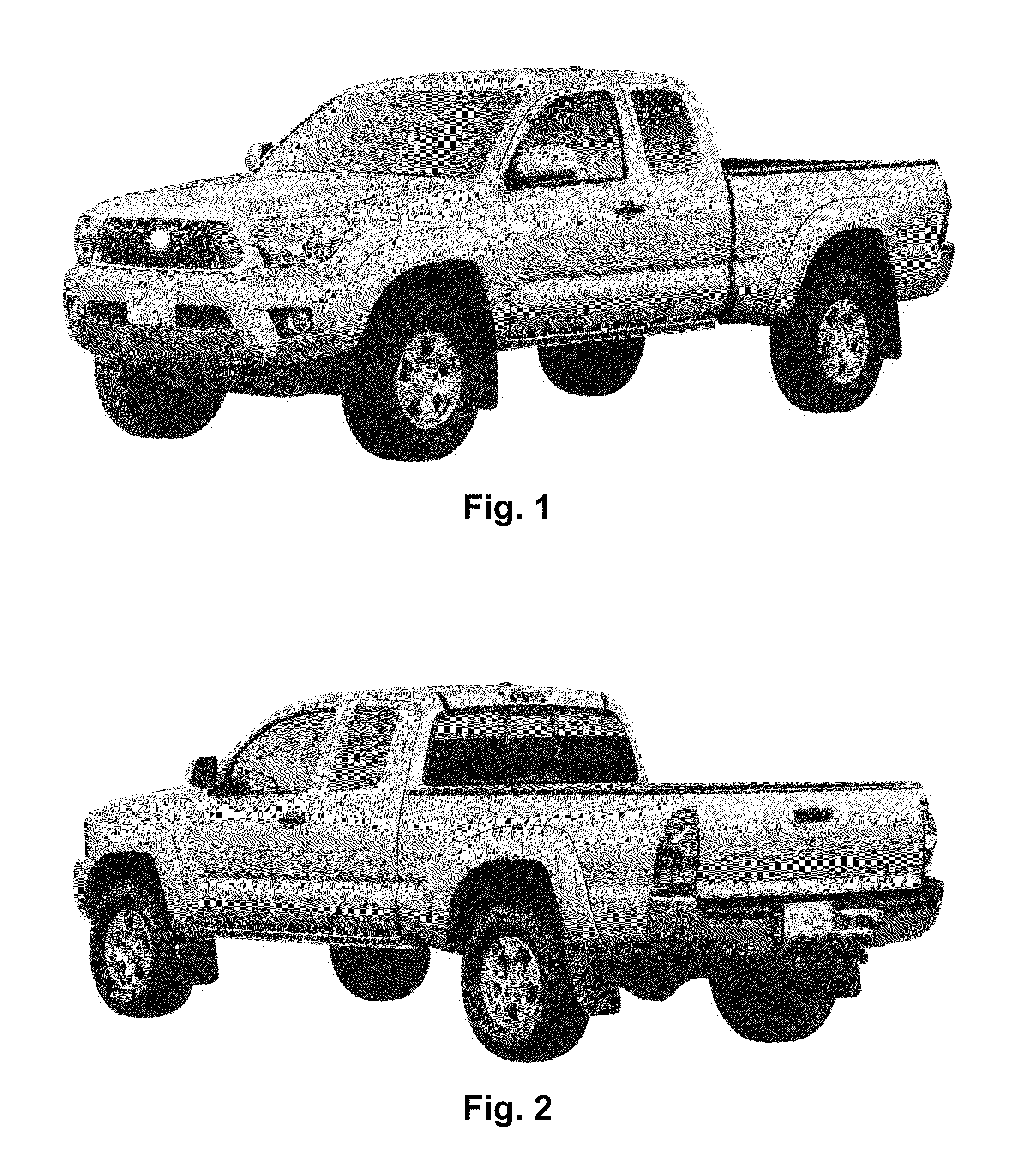 Major facelift in October 2011 for MY2012.
Limited added in late 2012.
Minor updates in late 2013 for MY2014.
TRD Pro for MY2015.
I can see that a similar pattern happens here with the current model. The last major update to Gen 1, lasted from October 2000 through early October 2004. Midway through that Toyota finalized design work in 2002, with mostly 2003-04 spent on final development. The present Tacoma run will last from (October 2004-)October 2011 through around October 2015. Midway through that, design work should've been finished recently. I expect that a 2015 reveal may occur for a 2016 Tacoma.