So after much debate between OME,
ICON
and The
Toytec
ULK, I finally pulled the trigger and bought the full OME Kit with the 885x coils and the Toytec/Deaver 1.5" TSB AAL. I felt this kit was most applicable to my current and long term need (light offroading and trailing on fire roads in the National Forests and BLM areas.) Maybe in the future when the truck is not so new and shinny, and I am ready to start beating her up a bit, I'll upgrade to a full Icon long travel kit. But for now, this kit did more then I needed. It looks great, rides amazing and was/is priced right. Of course, it helps that I know how to do the installs myself and can save some change in that area.
I installed the kit this Sunday (07/22/12) by myself. Install took me about 6 hours (that's with multiple breaks, since its like 100*+ here in Dallas). I LOVE THIS KIT! Thanks to Amber and Dylan, I got all the answers and info I needed. Not to mention I got plenty of info from this forum.
Thank you Toytec, for doing what you do, and doing it well. Also thanks for giving us TW members a discount. I will always point others in your direction. Your prices are good, service is amazing and the shipping was reasonable and fast. I look forward to doing more business with you in the future.
Kit arrived fast and well packed (this is unpacked of course)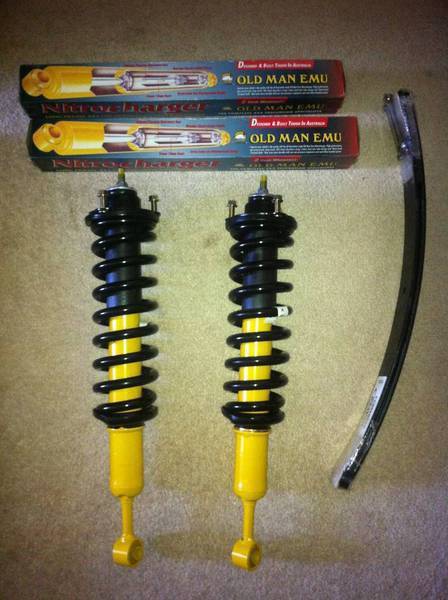 After install stance