Just thought you gys would like to know that there is a new product on the ToyTec website and a great deal running until mid April!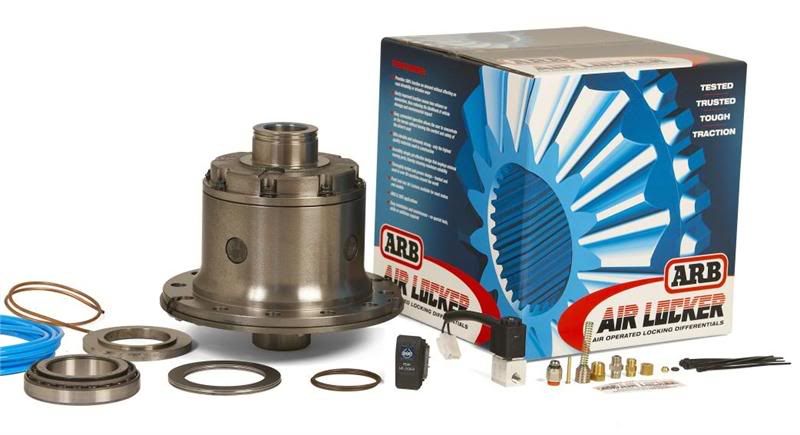 For a limited time order 2 lockers and get a FREE CCKMA12 high performance ARB compressor! A $248.00 value! Offer good until April 15th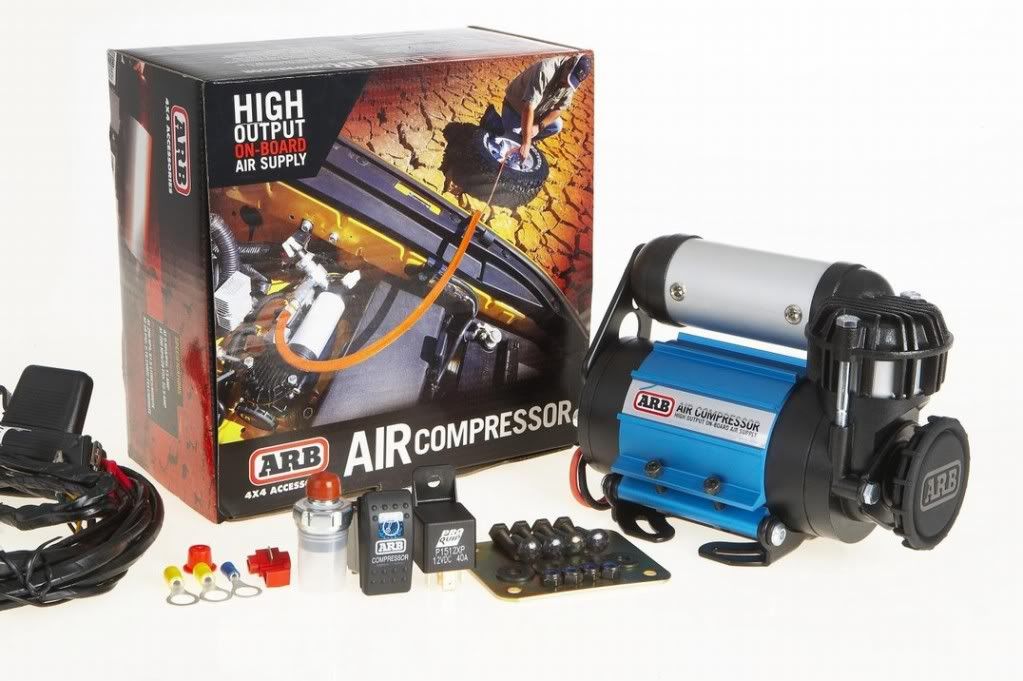 CKMA12 Compressor
- Permanently mounted, this compressor is installed into your truck and includes a full wiring loom with Air Locker solenoid plug in contacts, mounting hardware with reinforcing bracket and quality compressor isolating switch. This compressor can be used to activate Air Lockers, and can perform other functions such as inflating camping gear with an optional inflation kit sold separately.
Complete Air Locker ki
t –
replacement differential
activation switch
solenoid valve
air line and bulkhead fittings
Please note - not all units are supplied with replacement carrier bearings.
******APPLICATIONS******
RD111- Front locker Fits FJ cruiser/2005up Tacoma front with 3.9and up gear ratio (M/T)
RD121 - Front locker Fits FJ cruiser/2005up Tacoma front with 3.7and lower gear ratio (Auto)
RD129 - Rear Tacoma 2005 up
RD132 - 8" Rear FJ, 2003 up 4Runner, 95-04 Tacoma, 86-02 4Runner, 86-95 pickup. Front 80 series Land Cruiser 90-97. NOTE: Will not fit factory E locker differentials
RD153 - Rear 90-92 Land Cruiser
RD142 - Rear 93 up 80 series cruiser
RD90 - Front IFS 7.5" ring gear 95-04 Tacoma, 96-02 4Runner, 90-05 4Runner, IFS pickup
The advantage of the ARB Air Locker lies in the pneumatically operated locking system inside the differential. When activated, the Air Locker prevents the differential gears from rotating and therefore prevents the axle shafts from turning independently of each other. With both wheels tied directly to the rotation of the ring gear the vehicle maintains maximum possible traction at all times. When unlocked, it operates just like conventional "open" differentials.
In addition to providing outright improvements to a 4x4's off road capabilities, the Air Locker offers significant environmental benefits. When approaching difficult terrain, less reliance is put on momentum. An Air Locker equipped truck can be driven in a slower, safer and more controlled manner as a result of vastly improved traction. This style of driving greatly reduces the likelihood of incurring vehicle damage and lessens the environmental impact as well.
Please direct all questions regarding this product directly to ToyTec. Click Here to contact ToyTec