Here's a few shots from my inaugural so-cal surf trip in my new Tacoma. Got the camper shell installed Friday, picked her up after class and hit the road south!
Ended up sleeping at Pismo for the first night. Wheeled a bit on the dunes, but i don't have a whip so i couldn't go too crazy.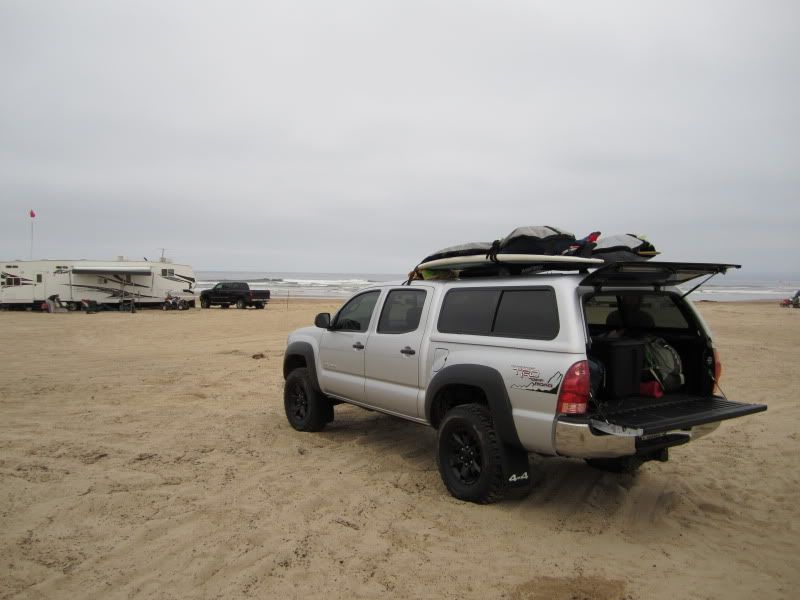 All loaded up, ready to hit the road again.
Jalama Beach just north of Santa Barbara off of hwy 1. Lame picture, but this place is an oasis! Its 30 miles from 101 and you don't see a single person on the way out, then you stumble upon a beautiful campground, killer surf spot, and even showers and a snack shack (Burgers are to die for. Perfect after a heavy surf session). After that we headed into SB and chilled at my sister's place for a day, surfed some mushy rollers at Rincon beach and headed up north the next morning.
Hit up a no-name surf spot in Cambria, central coast. (Waves were actually MUCH better than the picture shows. 3 hour sesh of head high rights and peeling lefts with only Me and my buddy out!)
a shot up the beach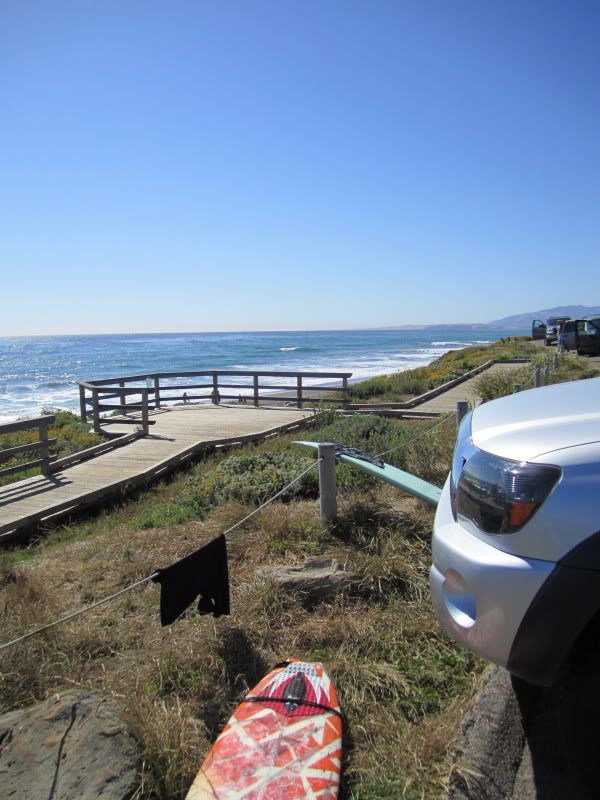 Hwy 1 Big Sur style. Beautiful weather all weekend.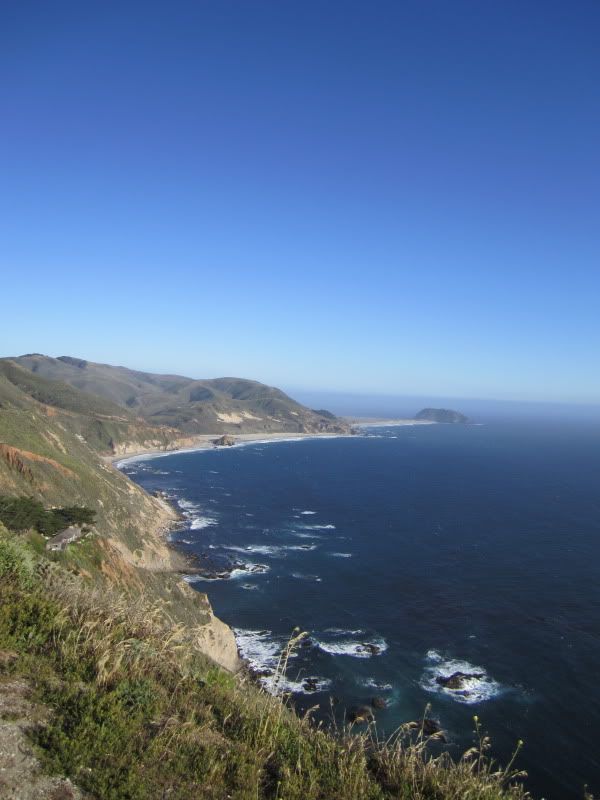 My buddy with my Rig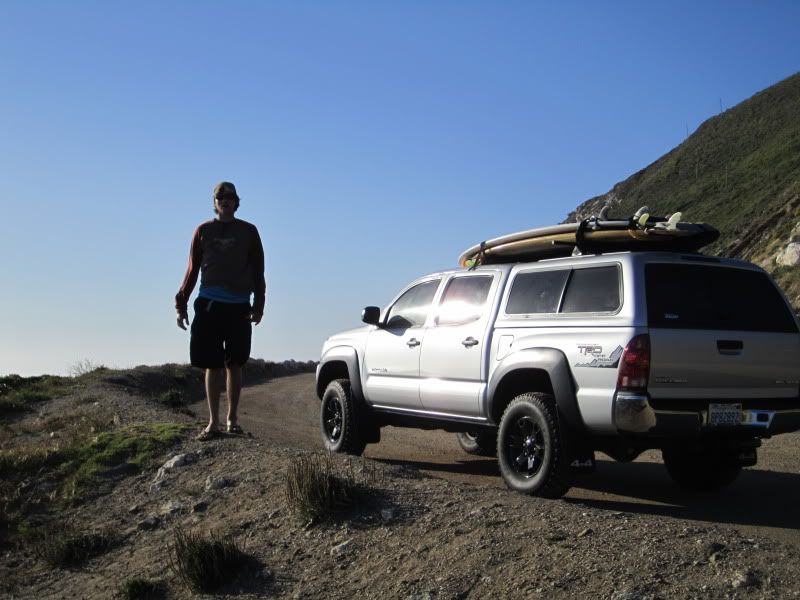 Ended up in Santa Cruz, where we killed it surfing for two solid days, camped at New Brighton State Beach and had an awesome time!!
Next week is USAL BEACH