Hey guys just got back from 10 days down in Belize for my honeymoon. Great place to visit. We spent 5 days on Caye Caulker a small fishing island and dive/snorkel site.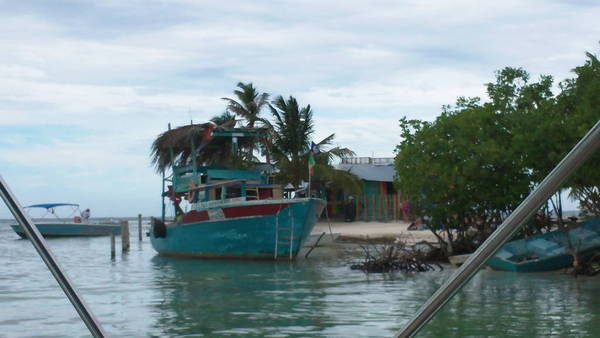 Once we got to the mainland I was amazed but the number of Prados, Hilux and Tacomas we saw. I was way more impressed than my wife of course. I wasn't a big fan of the Hilux but when you see them up close, even the older ones I was impressed.
Here was just one of many 3.0 Turbo Diesel.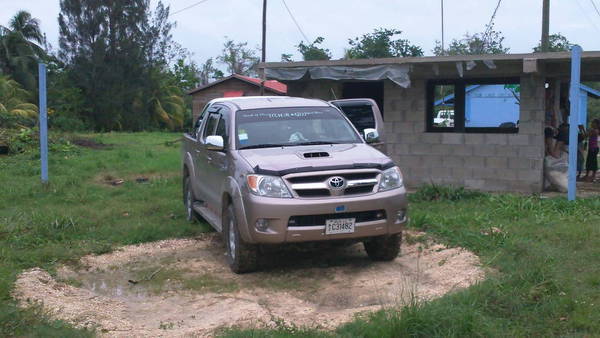 We visited one of my wife's friends who runs a farm in central Belize. Once we were off the main roads I wish I was driving my truck-not for wheeling-just to get to where were going! Due to budgetary restraints I could only afford to rent a Suzuki Jimny: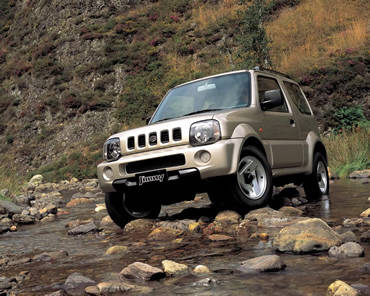 Known in the states as a Samari.
(Renting in Belize is expensive. 65/day US for the Suzuki, 120 for Prado, 180 for Rubicon. Don't think I wasn't tempted though.)
Getting to the farm was an adventure and so were the mountian roads to camp. Thank god it had 4wd! Very capable for what its worth and fun to drive. Not to mention 38mpg. I was able to navigate through the mountain roads and a small river crossing...barely. 14inch rims and semi-all terrain tire made me very nervous. Once we got to the farm I was greeted by these guys
: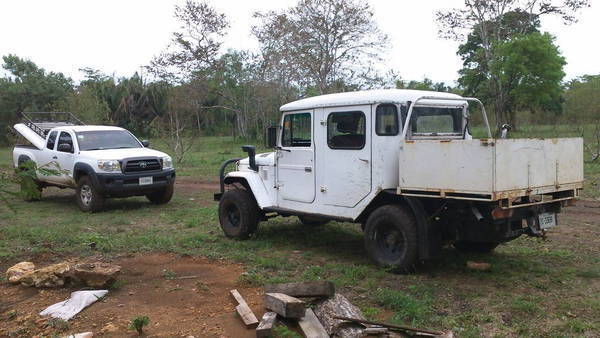 The Landcruiser was 4door diesel with right hand drive. I drove it around for the day. It was a fucking tank! Ill get some more pics up when I can: