For spring break this year, dad and I decided originally to go to the Redwood forest, but that got rained out, so we ended up going to Mesquite Nevada and touring the scenic areas around there. We towed the Harley, and the KLR in a trailer behind my Tacoma, all this weighed 2580lbs, not counting our weight and luggage in the bed. The little 4 banger is a impressive motor. Worst gas mileage we got was 13, the best was 16! 3rd gear was as low as I had to go on hills, no speed demon, but there is no need to haul ass when towing anyway. So here are some pics from the trip down, as well as Zion park. Also along the way I got addicted to Harleys, now thanks to dad, I gotta save up for my own! Haha.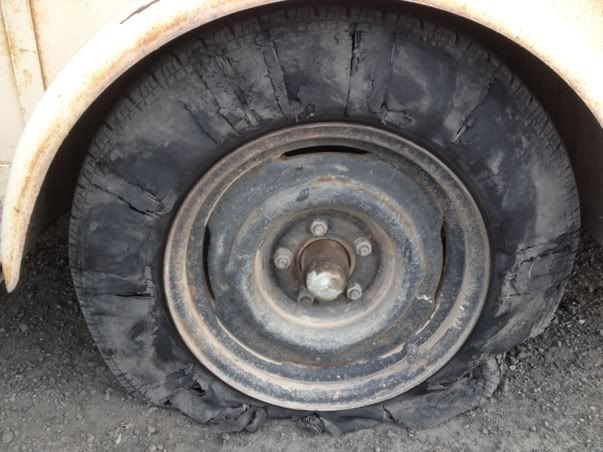 The first notable event of the trip was a blowout on the trailer, thankfully we were not at freeway speeds when this happened!
Took this pic right before we dropped into Salt Lake at a truck stop.
A view from the balcony of my room of the truck and trailer.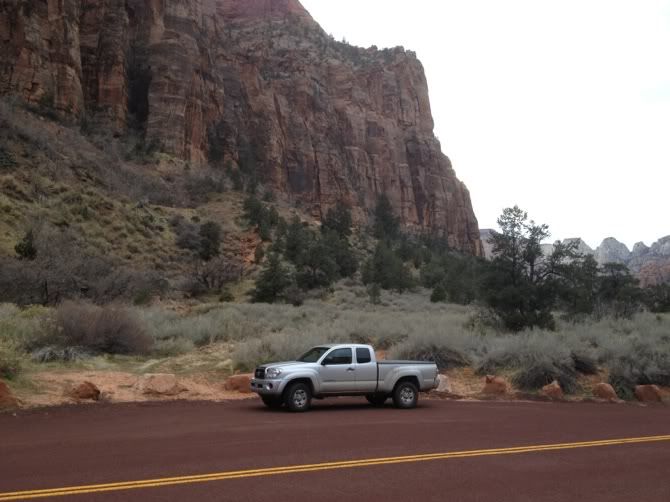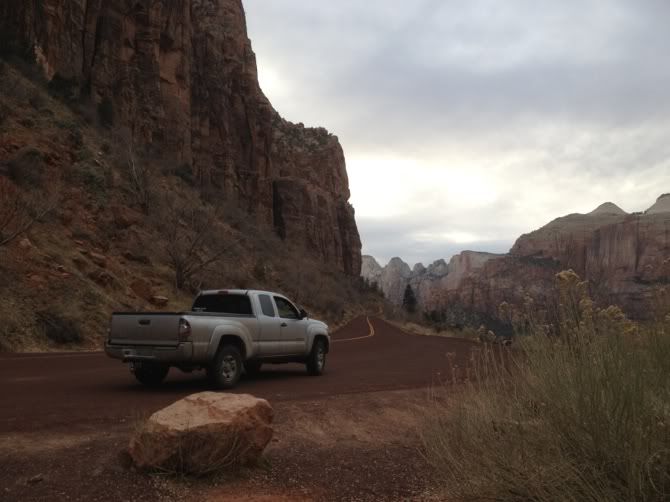 We unhitched the trailer to go into Zion, we were going to ride the bikes, but by the time we got them unloaded and into Zion, darkness would be setting in. I got tons of other pics of the park, but don't want to clutter this thread with a bunch of pics.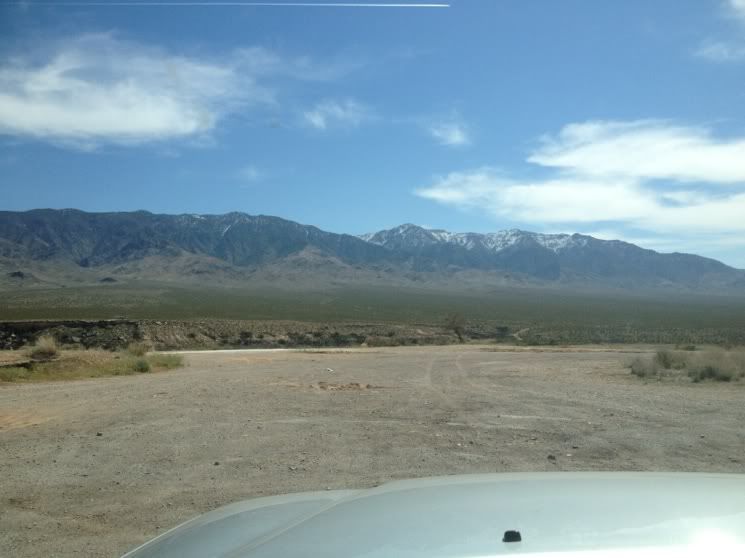 A nice view in a pullout on the way back.
And lastly, this was the highest gas prices we saw, we only put 20 in so we could make it to the next station, whoever owns this gas station is out of his mind!