As a family man, I'm always on the lookout for new, fun, and safe places to take my wife and kids for short trips. With our recent discovery, we really hit the jackpot.
Just wanted to share a few pics of our trip last week to Turner Falls State Park in Oklahoma (Exit 47 & 51 on I-35). This is a little jewel tucked in the Arbuckle Mtns in south central OK, about 15 minutes north of Ardmore. This park is well worth the drive and has fantastic amenities… cabins, tent sites, RV hookups, general store, snack shacks, laundry and restroom facilities, 2 natural pools fed by a 77ft waterfall, caves, old fort, hiking/biking trails, etc. You can do some mild off-roading at the camp (lots of jeeps--dirtbikes and ATVs welcome too) but there is an OR park about 20 miles away also. Turner falls is very inexpensive… probably spent $275 for the weekend minus fuel to/from San Antonio. My wife and I took 2 of our kids, 3 cousins, and my wife's aunt… had a full-size cabin and our class C motor home for sleeping--plenty of room for us. And yes, the water is as cool, clean, and clear as it appears. Gorgeous.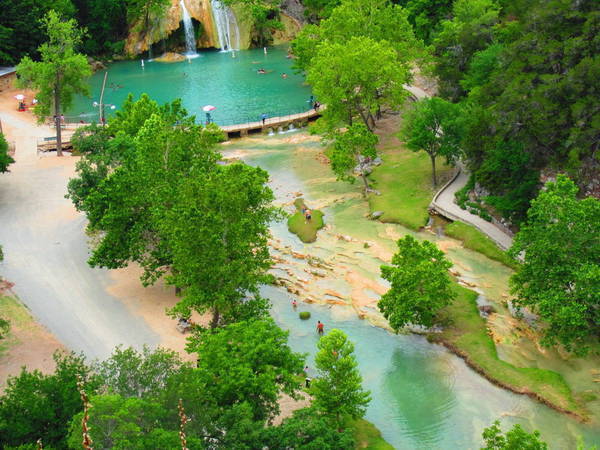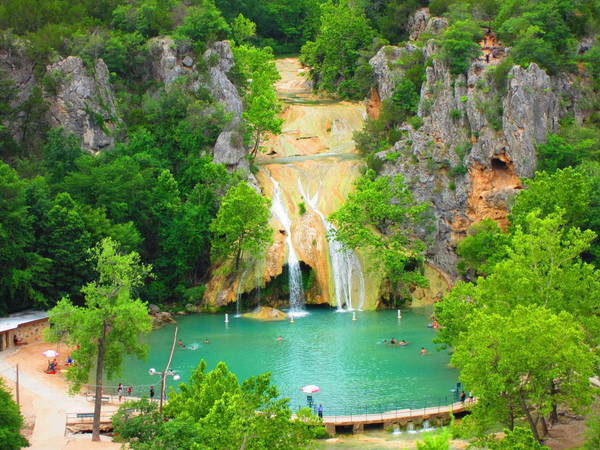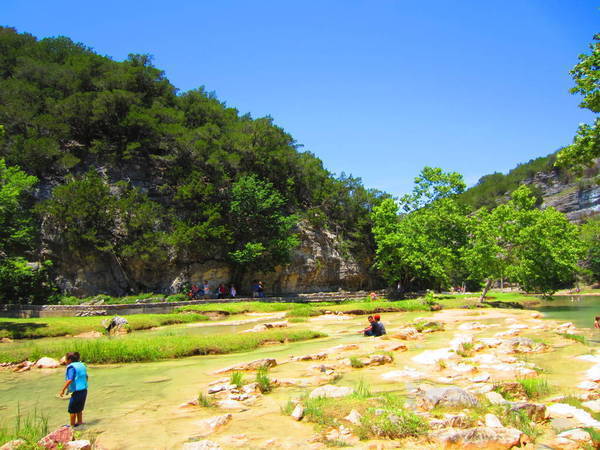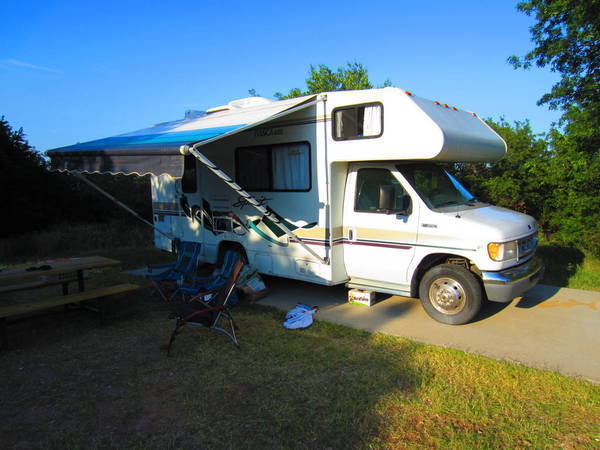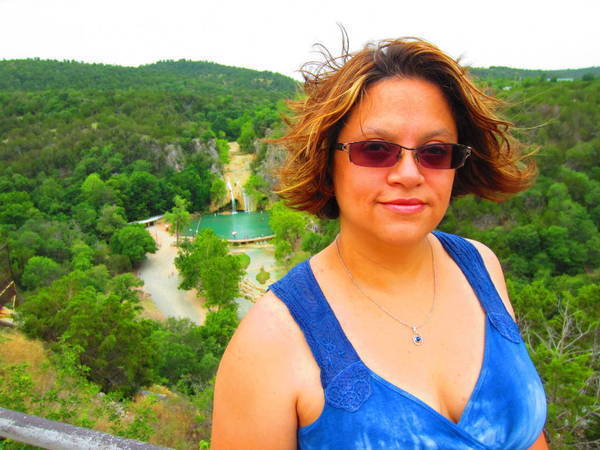 My Beautiful wife, Sara!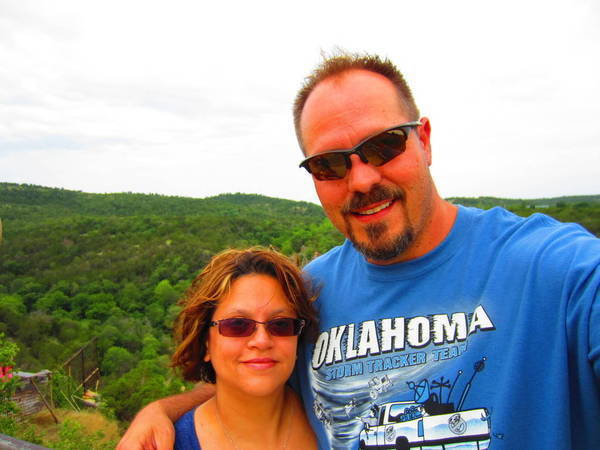 Sara and some old bastard.
As you can see it's a beautiful location and if you go during the week, crowds are sparse. The campgrounds are clean and patrolled by the nearby City of Davis police, and they couldn't have been nicer.
As for the Tundra, as some of you know, last year I traded in my 2010 Tacoma for it--and just recently sold my 2000 SR5 4X4. I just needed a bit more comfort, room, and power than Tacos offer. I do miss my Tacomas (at least until I put the throttle down on the Tundra!). This week I had all rear windows limo tinted (5%) and dual 10" JBLs, 4 Kicker door speakers, and two
JBL
amps driving the lot--what a frickin' difference. Anyway, I don't post on the Tundra forums (they're all ads!) so I thought I'd share these pics here: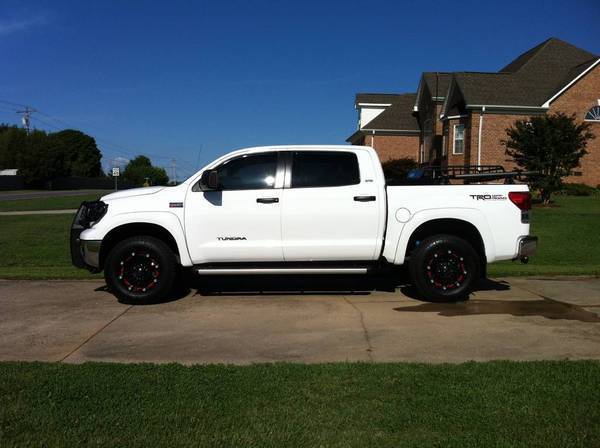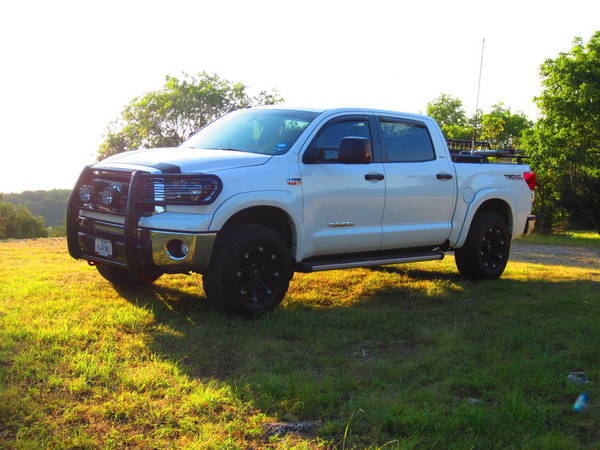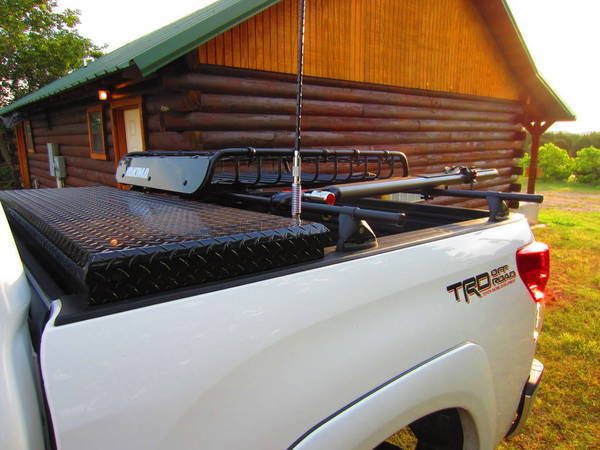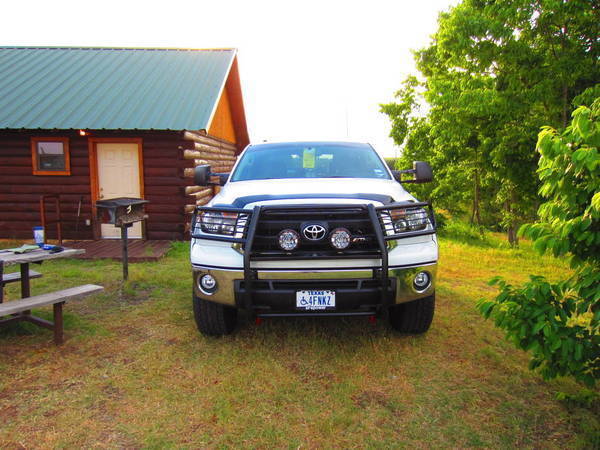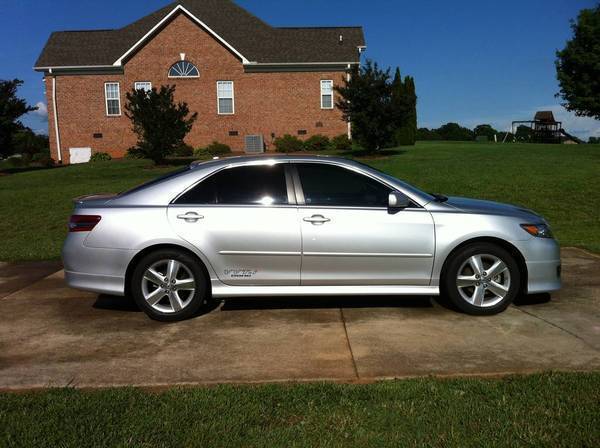 My Son's 2011 Camry SE (he asked I include his clean car!)
Anyway, if you are in the midwest or south central US, I highly recommend Turner Falls as a great family/couple's getaway, and it's just enough off-the-beaten-path to feel as if you are actually escaping into the wilderness. I'll post more pics of our travels this summer as we have a pretty full plate of adventures planned. Thanks for looking.