Julia and I planned to do an overnighter at a spot in Wrightwood this weekend. Only to be surprised by a closed gate. So we swung by a Ranger station for some suggestions on nearby places. Shortly after ending up at South Fork- one of the worst places I have camped. Broken glass and trash everywhere. However we didn't want this to ruin the trip, so we decided to camp anyway. It did take us about 2 hours to finally accept it though, lol. This was not our idea of camping, but we stayed positive and made the best of it. It was still a good opportunity try out some new gear, setups, general things to try for the first time.
I only took a few photos this trip, mostly because the place wasn't that visually appealing. It was still better than being at home eating junk food and watching TV though.
Trying a new tarp shelter w/ BCUSA 10x10 ATACS Tarp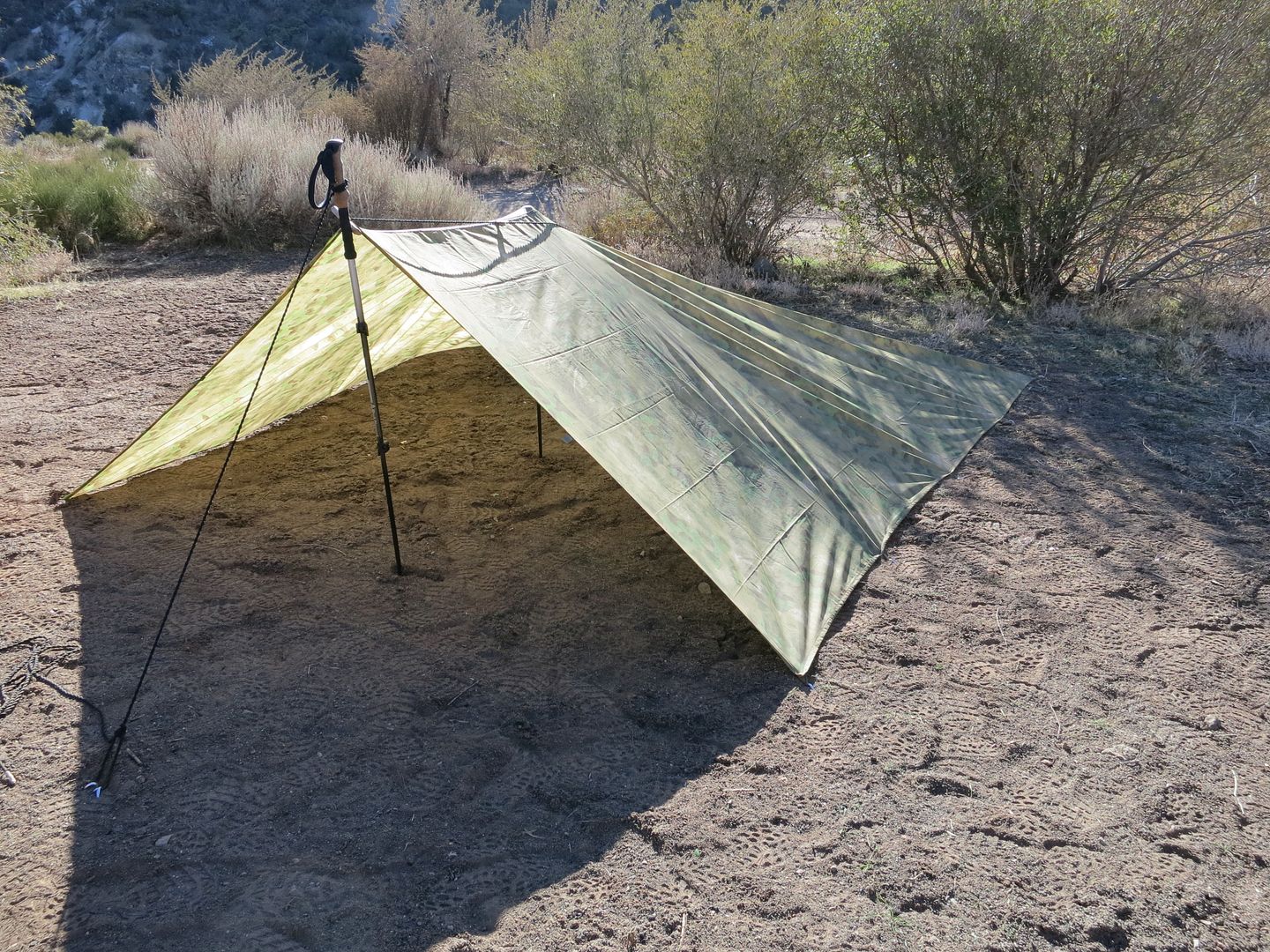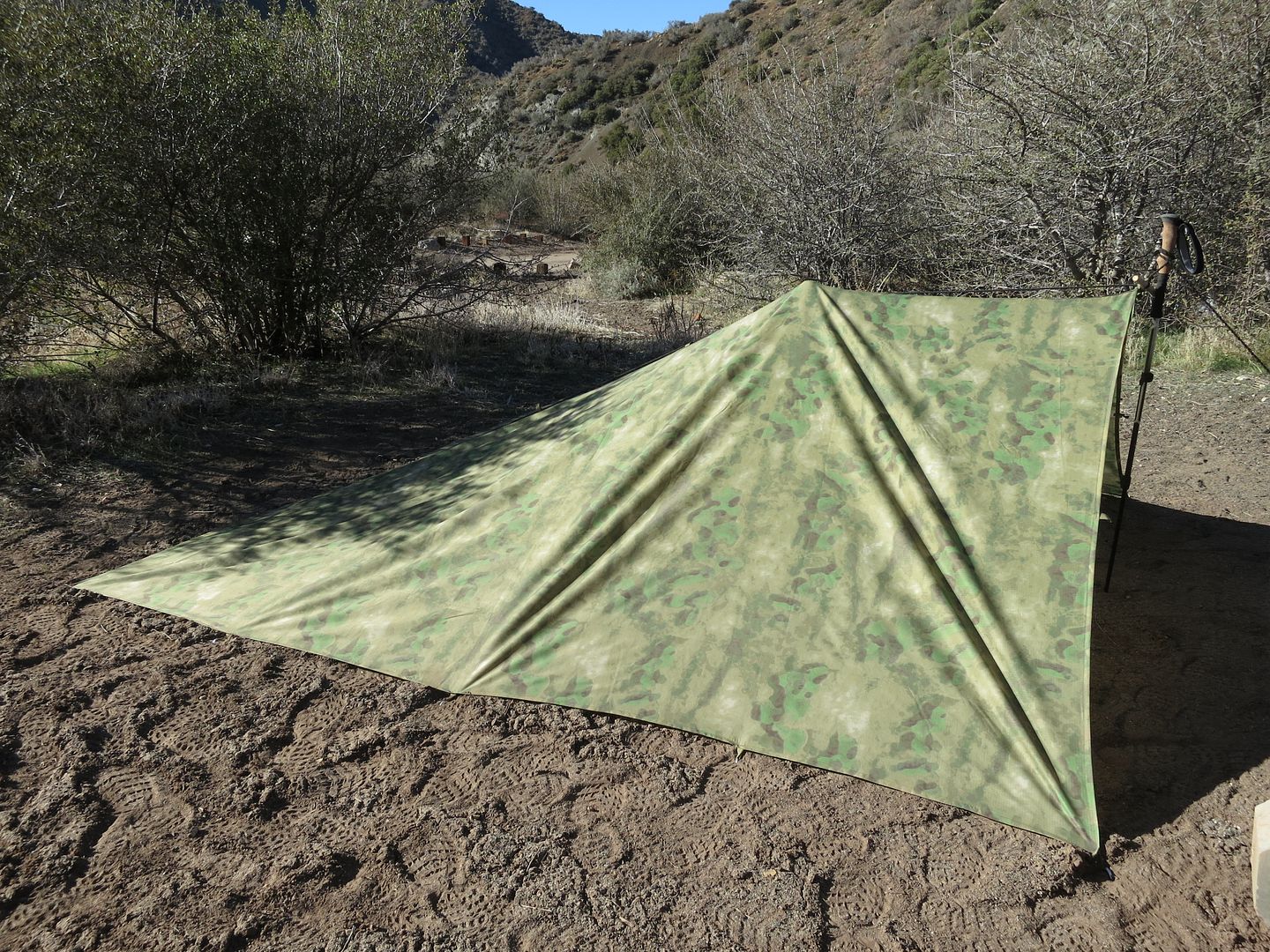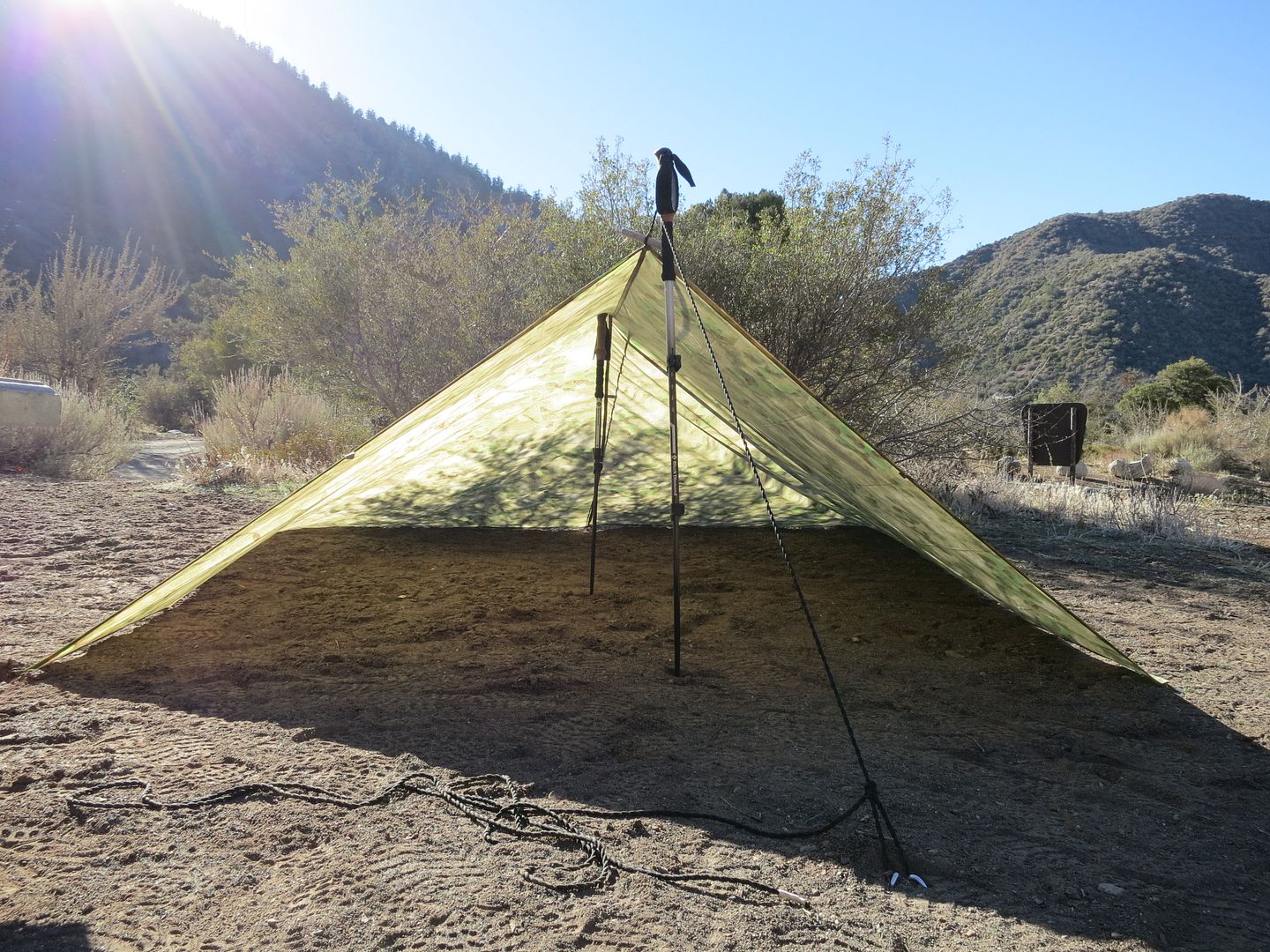 Pitched a Integral Design Siltarp 1 (?) for added wind protection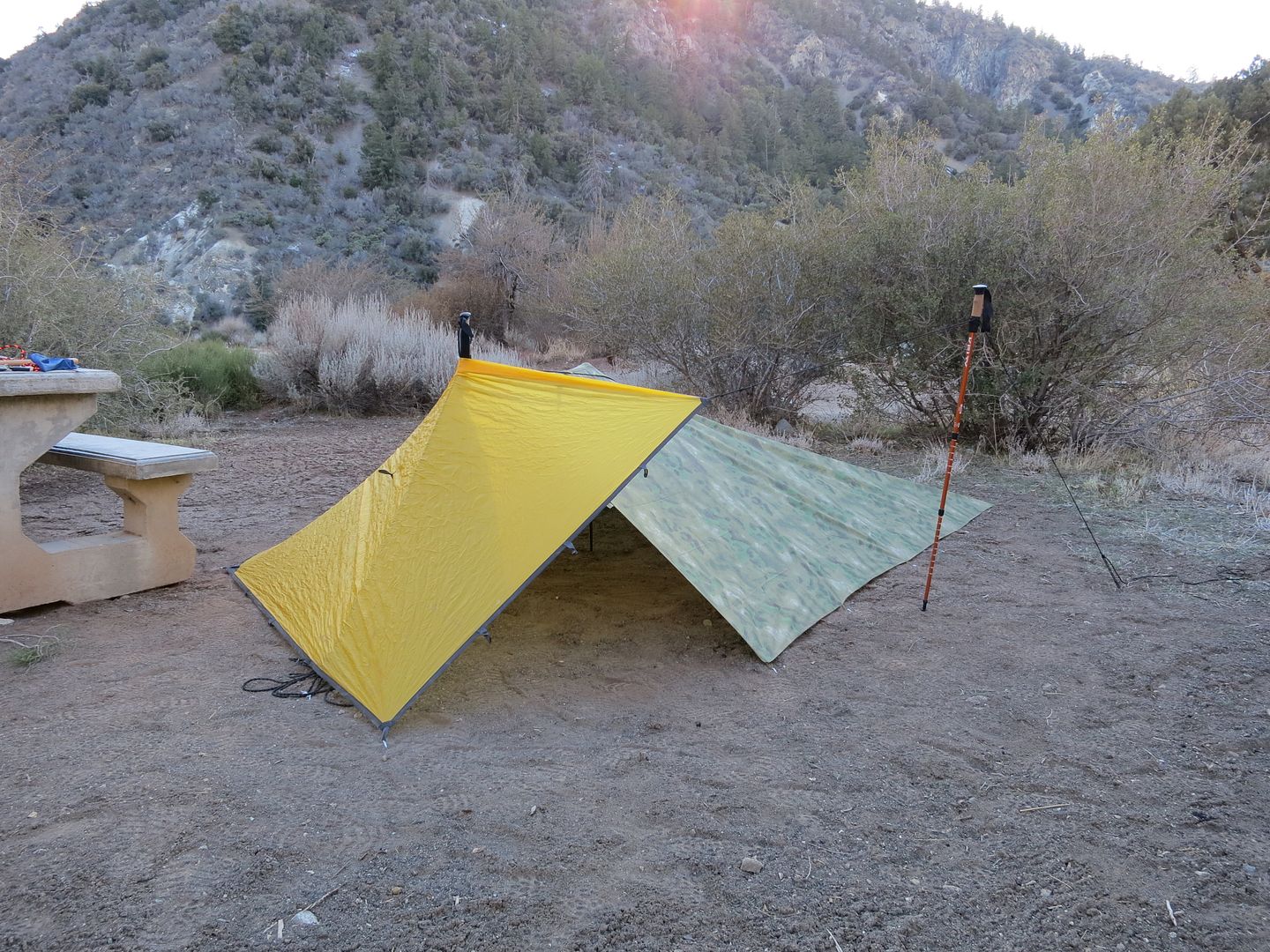 I also tried out my Exped Synmat UL 7 for the first time. This trip was by far my most comfortable on the ground. No back pains whatsoever, this was also the first time I had slept undisturbed for this long. Exped get's two thumbs up from me.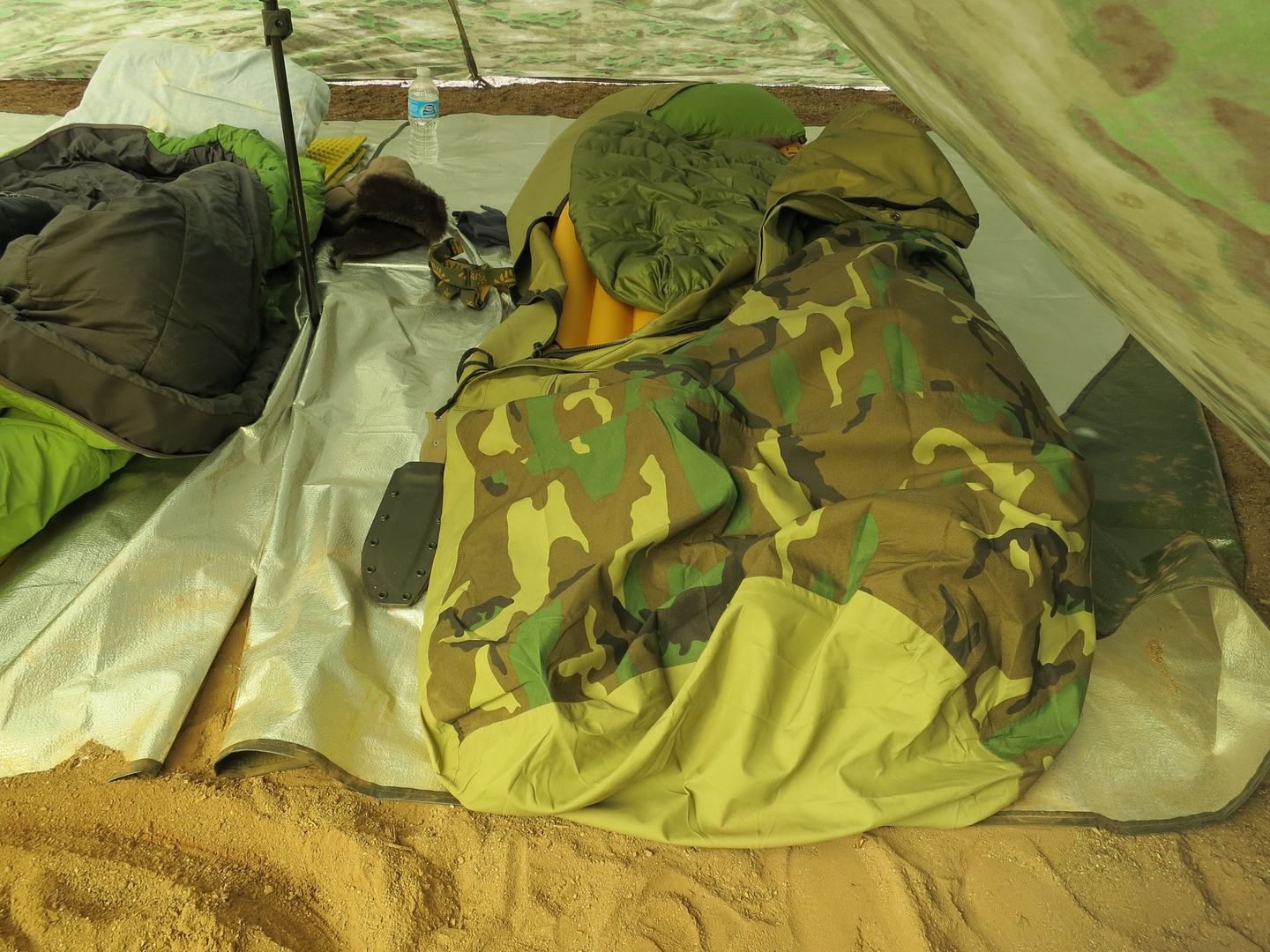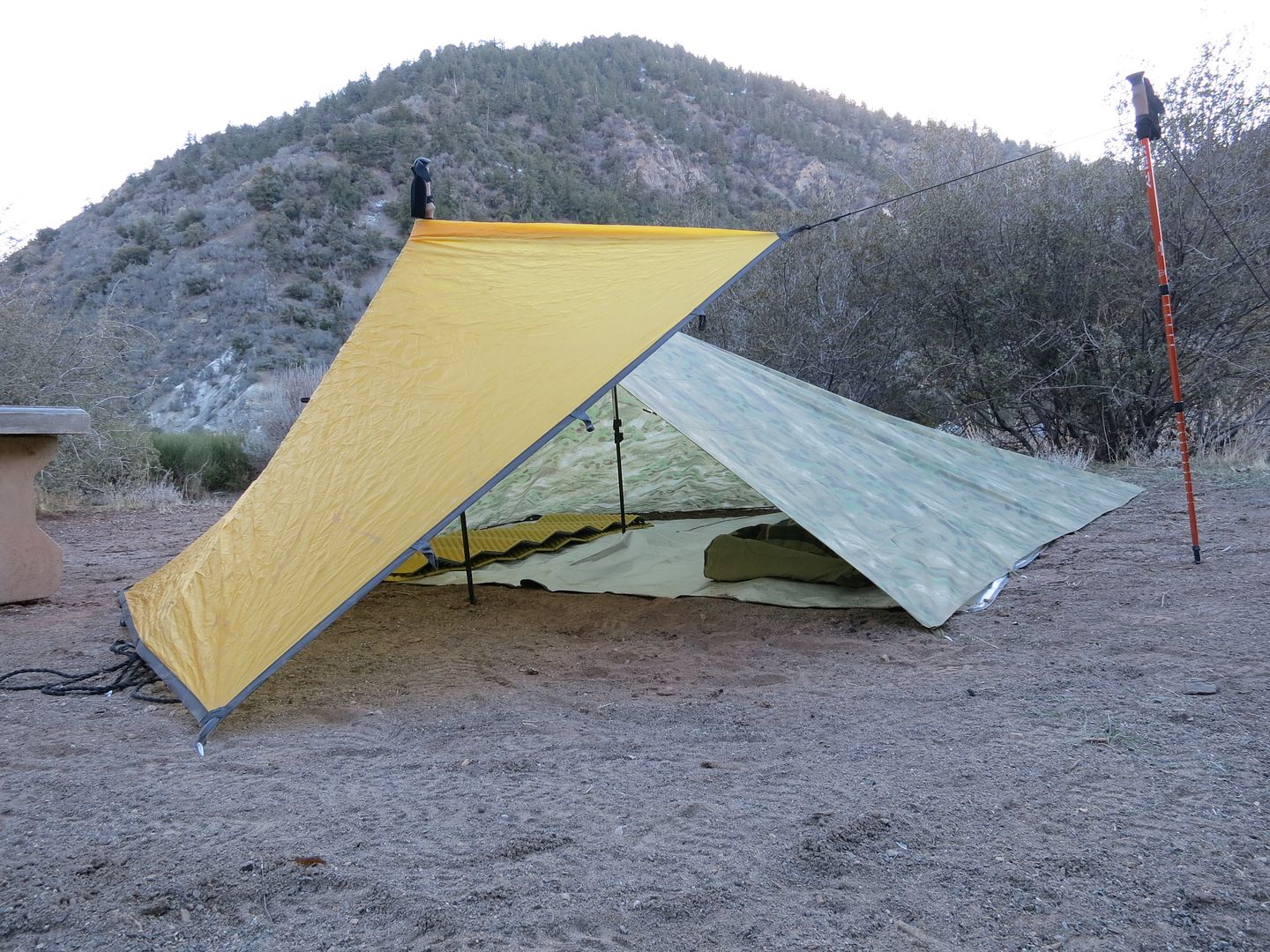 Making dinner, Julia cooked fish and Chicken on Cast iron for the first time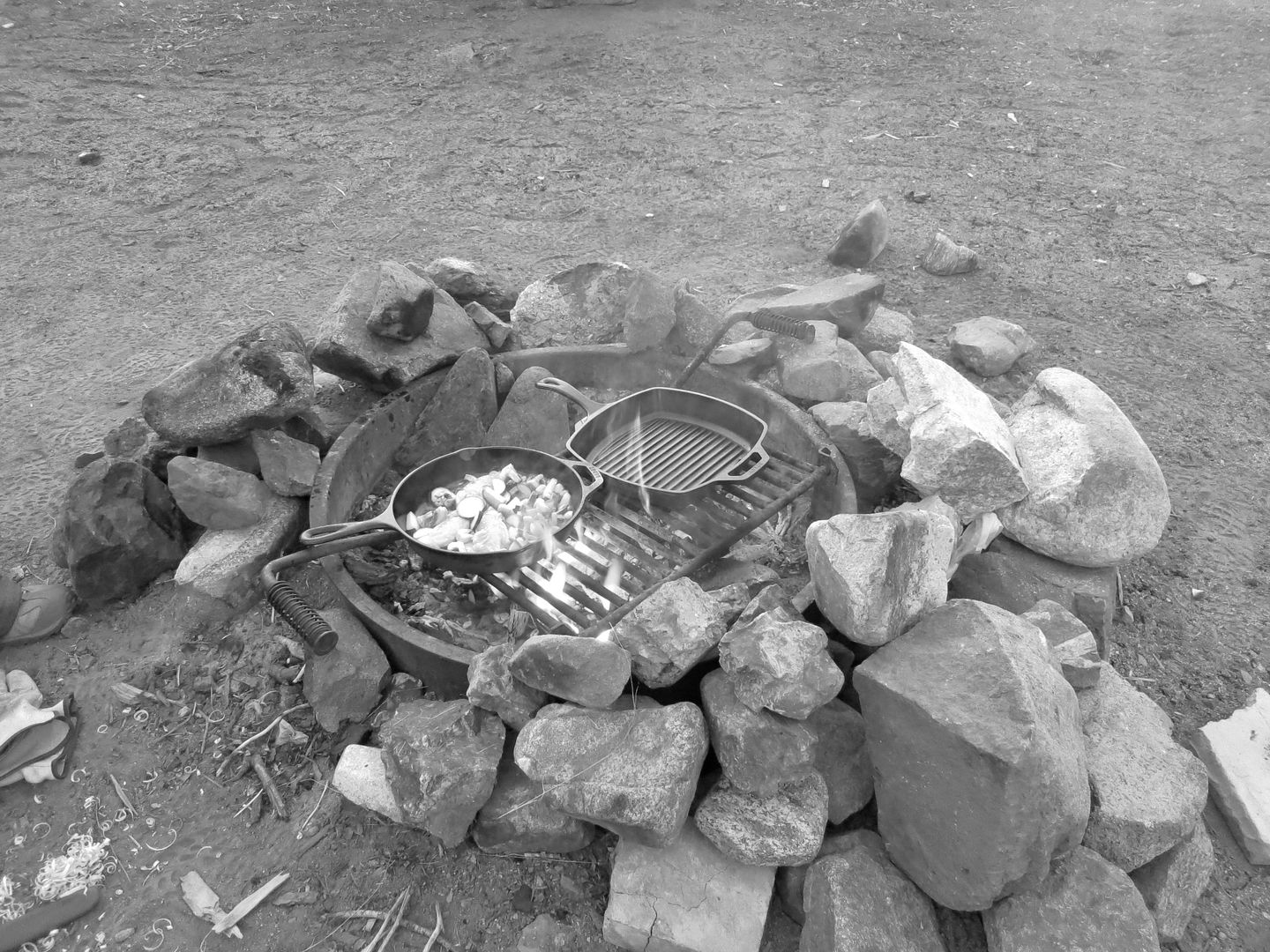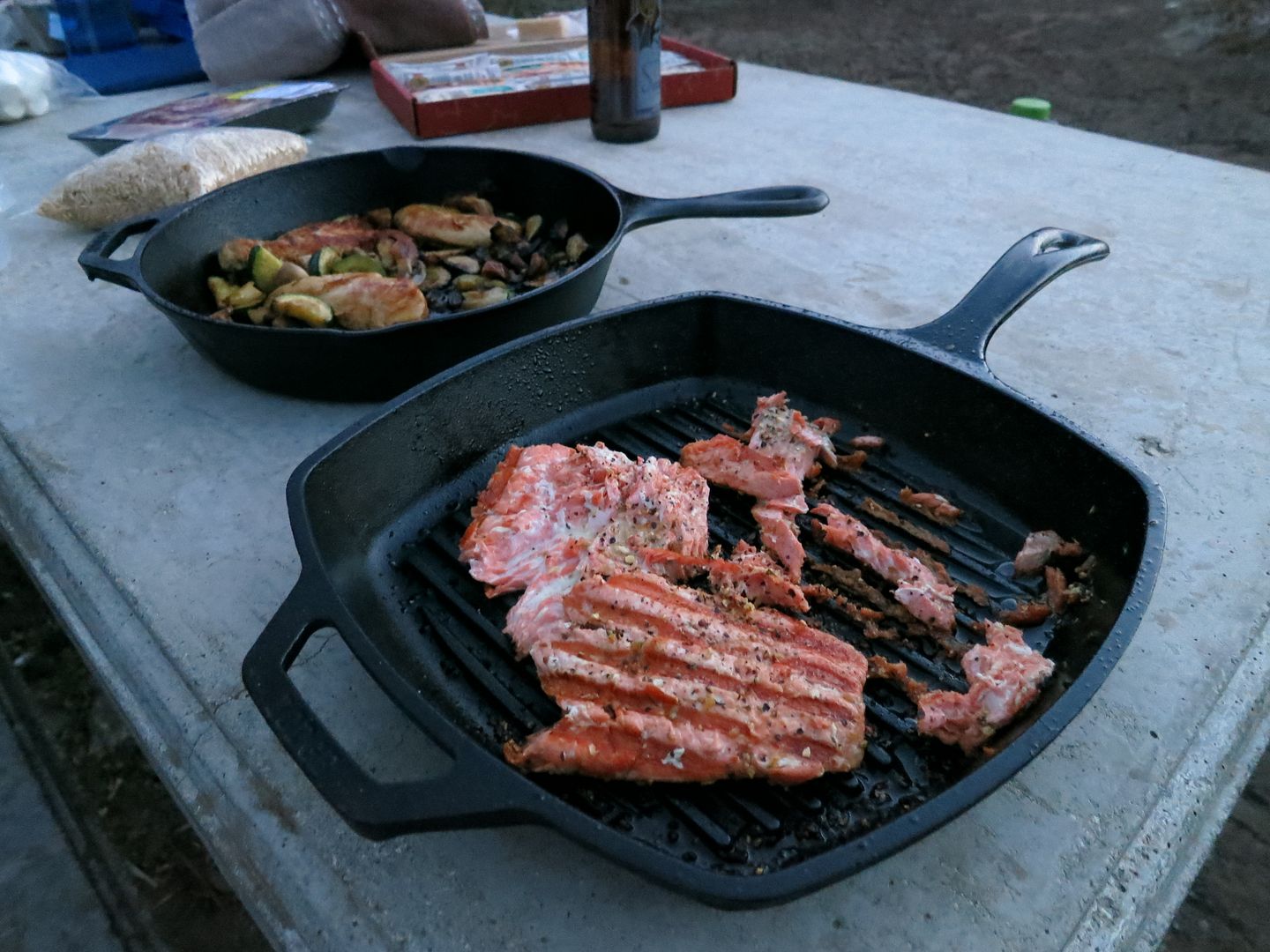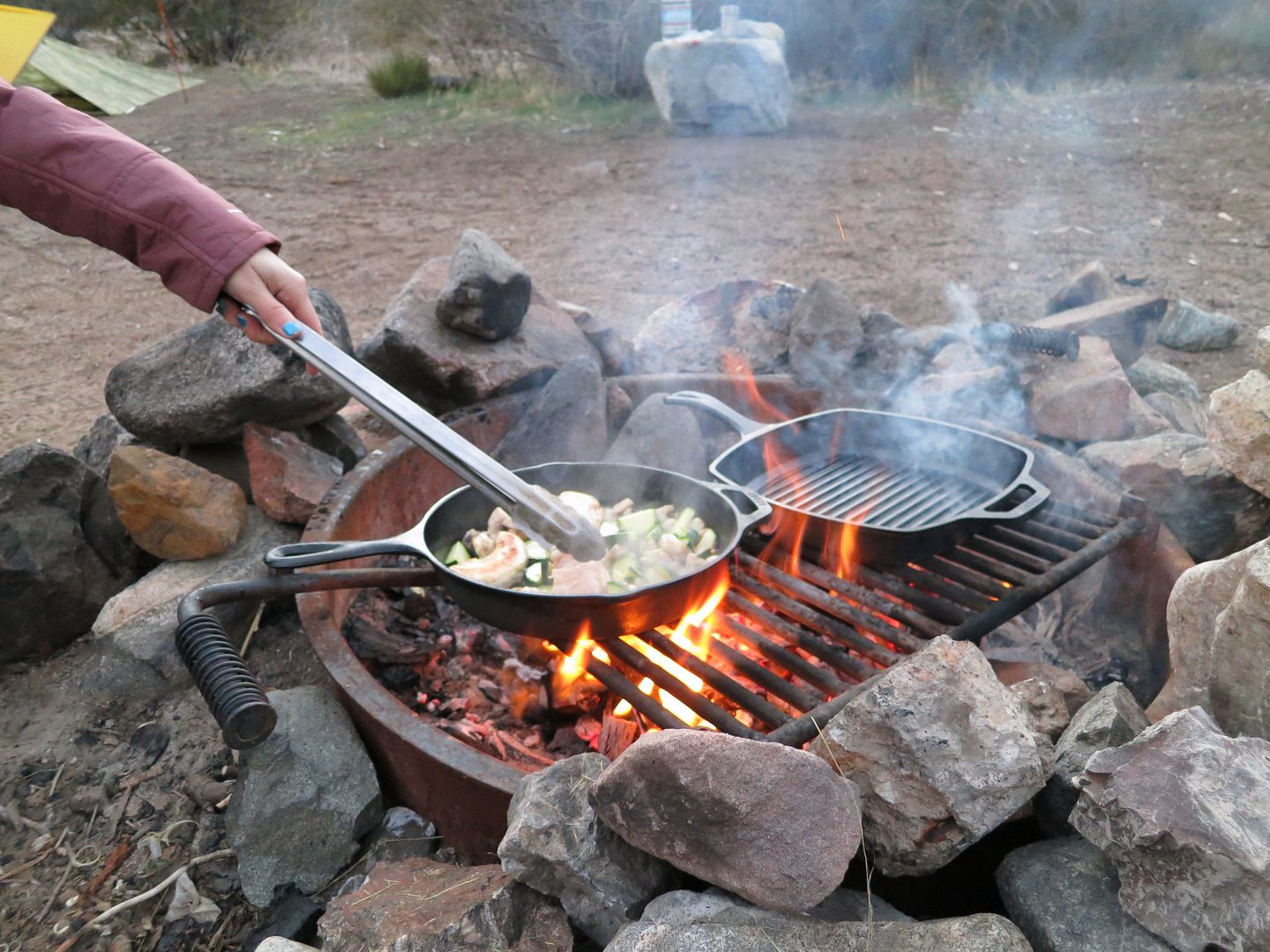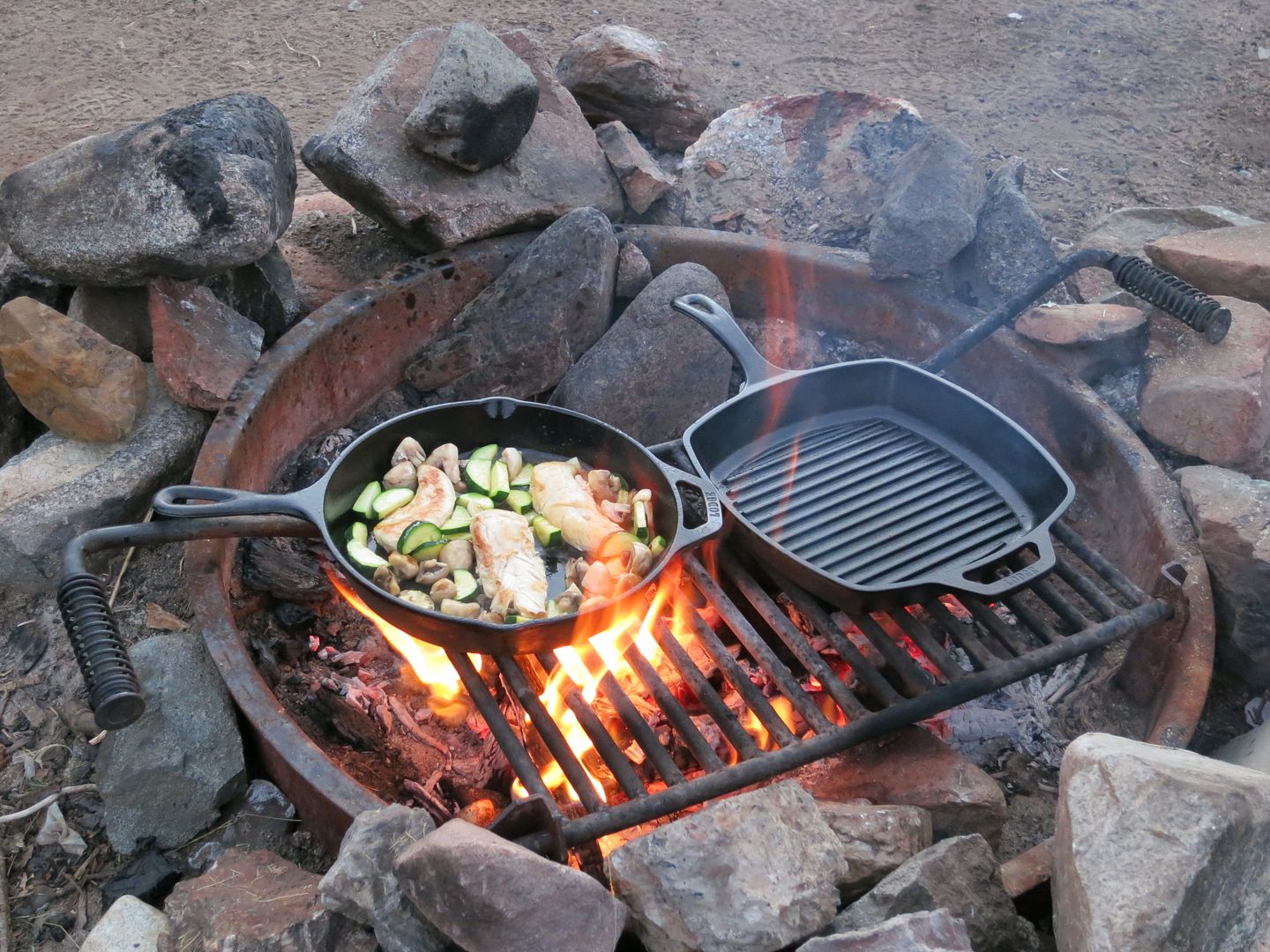 Bed time; Plenty of room under the 10x10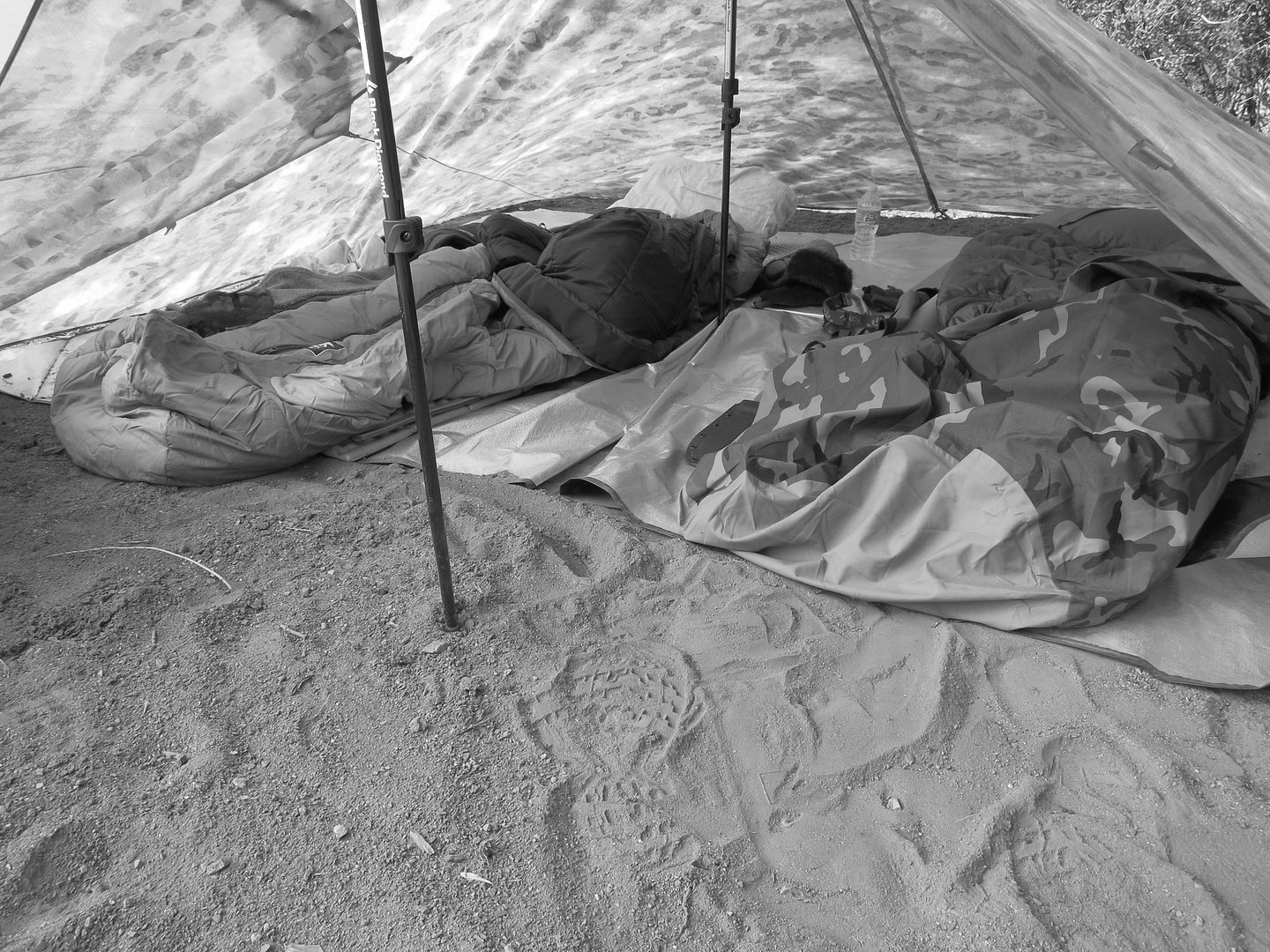 Some bushcraft nectar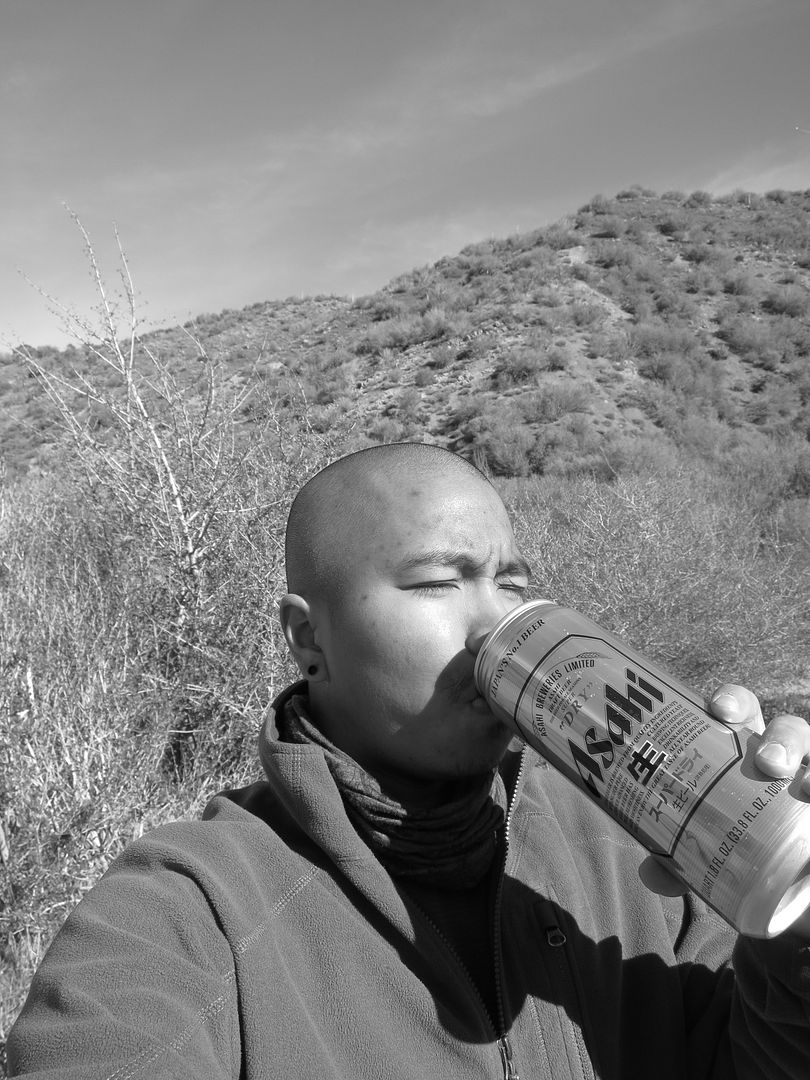 Julia trying down booties for the first time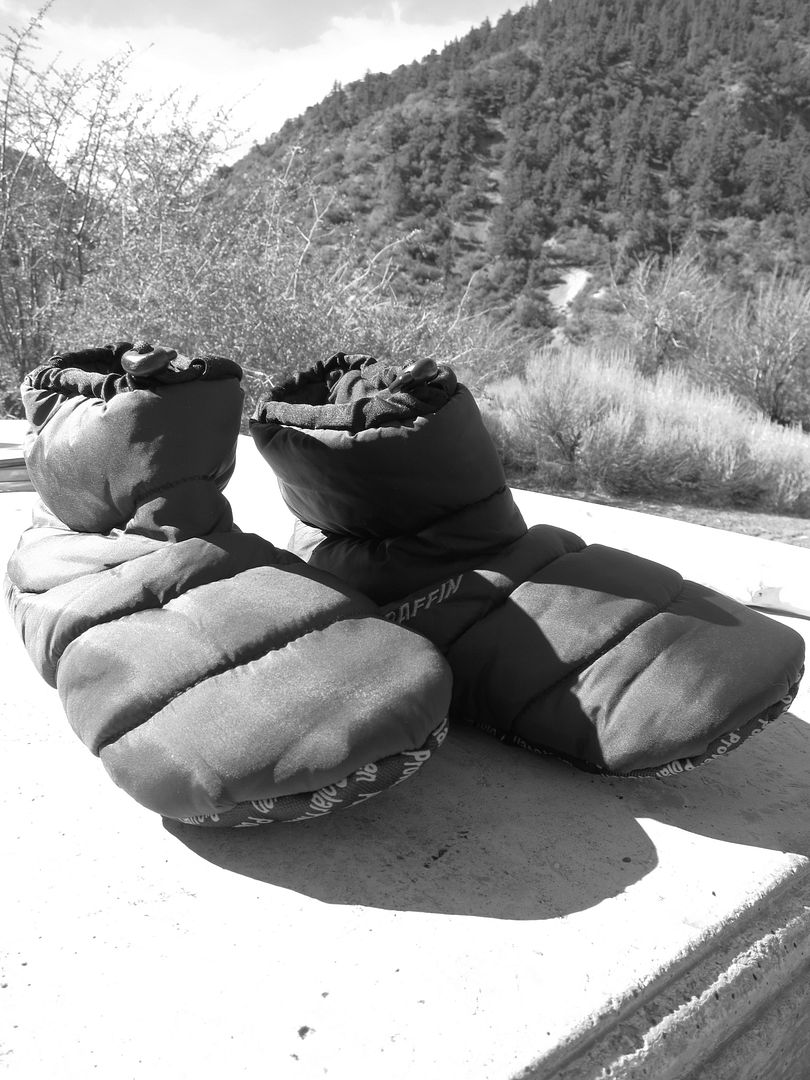 A few UL stoves I brought to try out.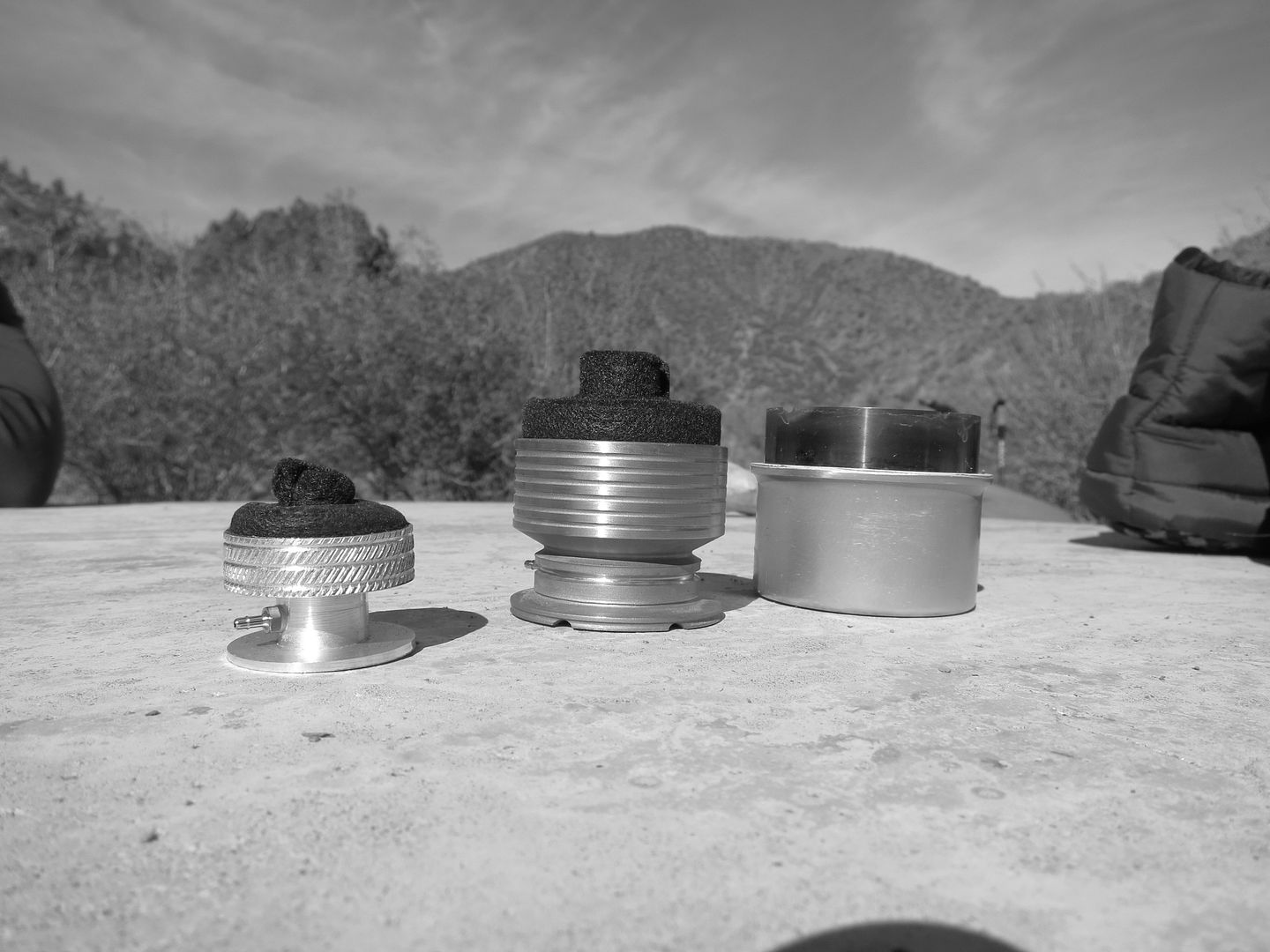 Breakfest: Frying apple slices in bacon fat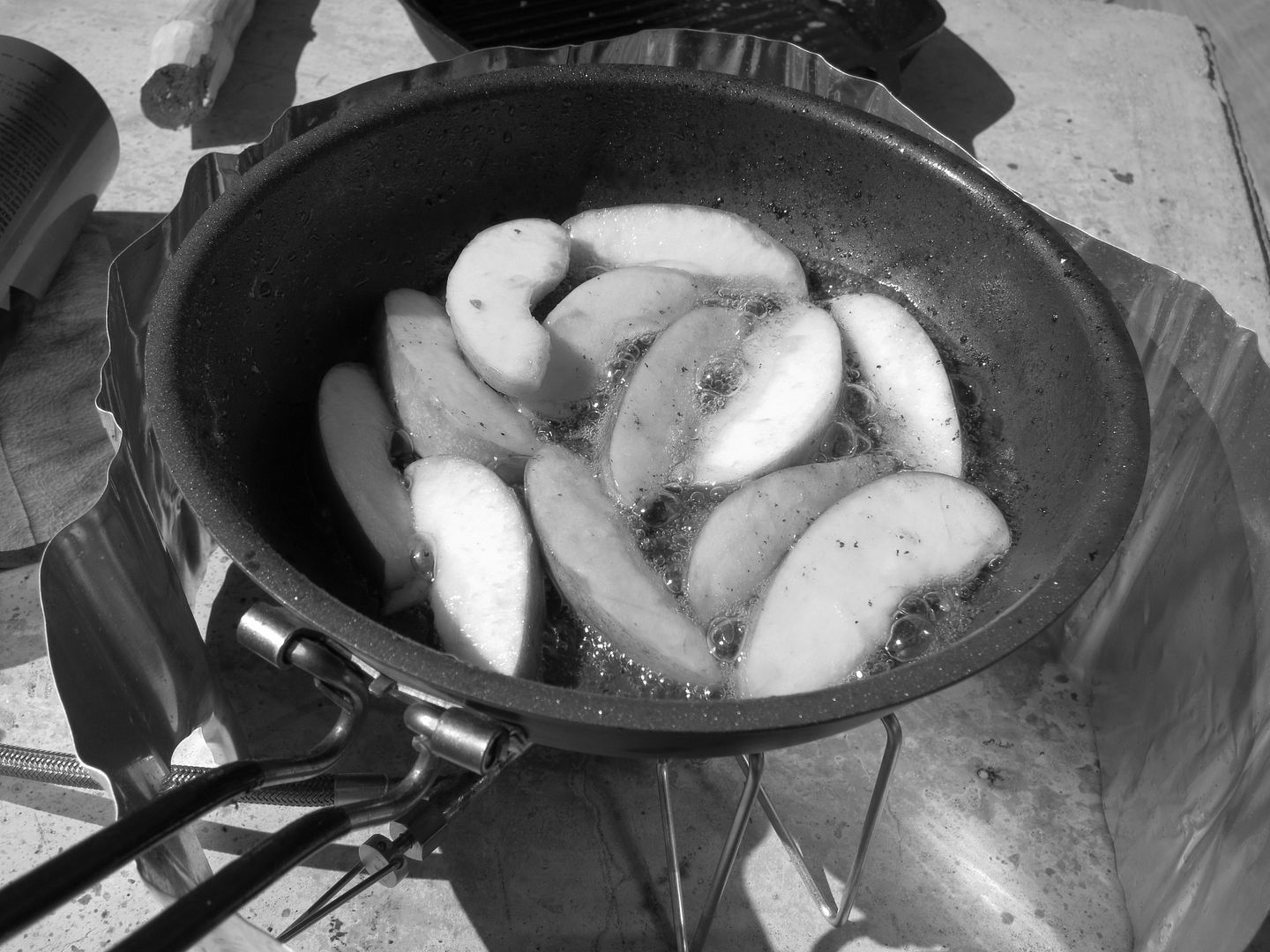 Color photo of the finished product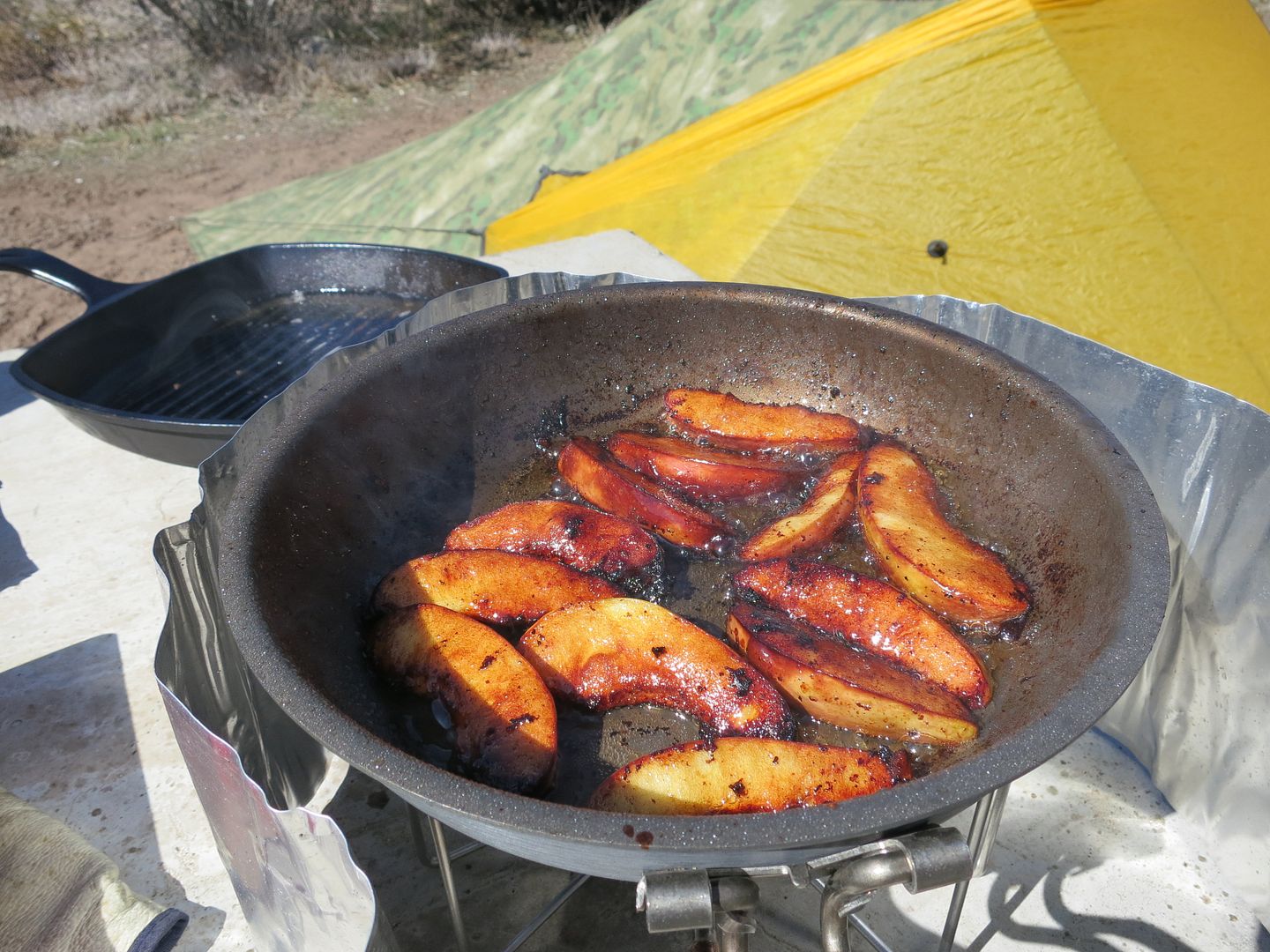 Coffee out of a Kuksa carved by Adahy (Alex)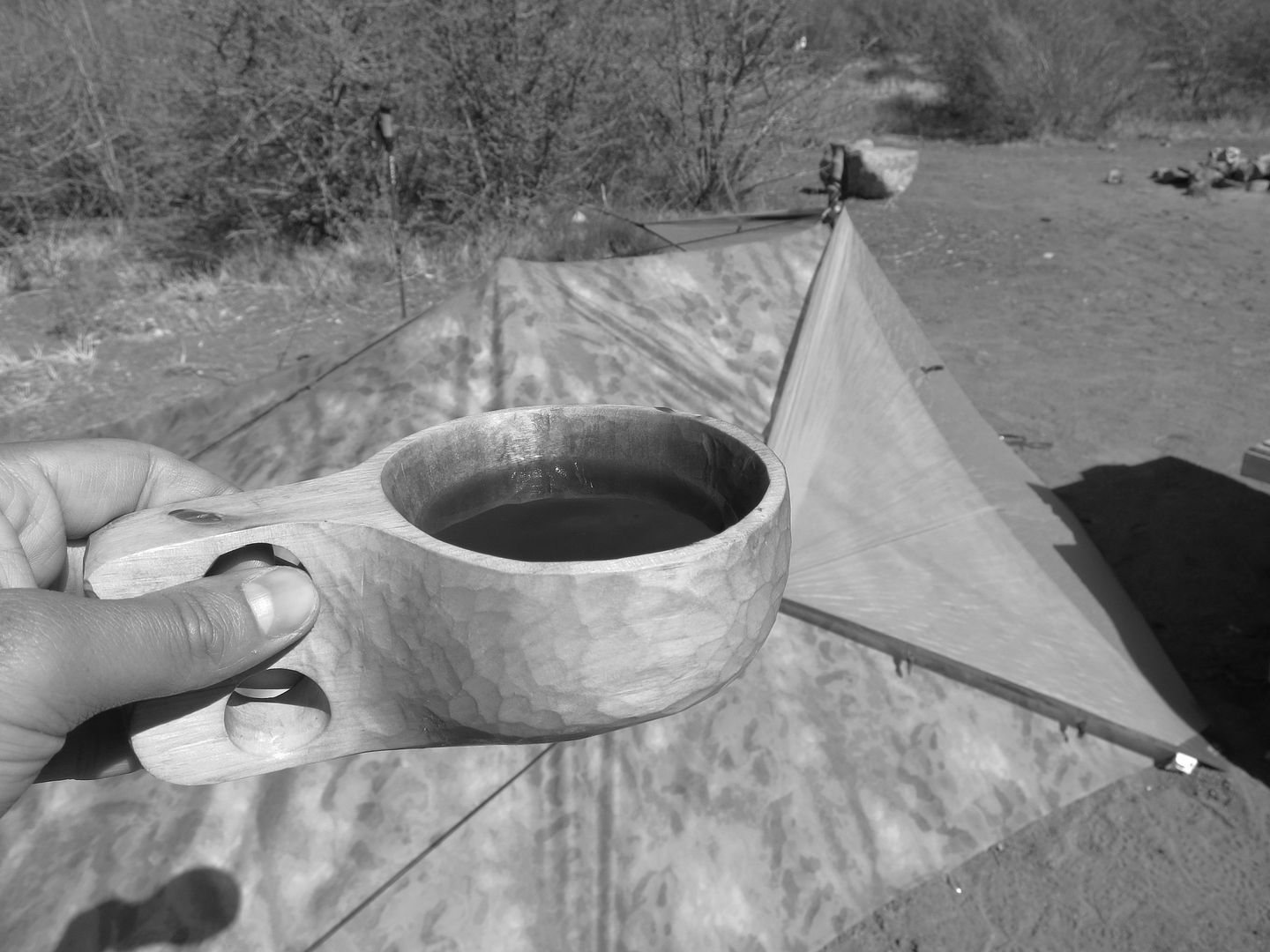 Breakfast plate: Bacon, Banannas fried in bacon fat, Apple slices fried in bacon fat, Cheesewurst Fried in bacon fat.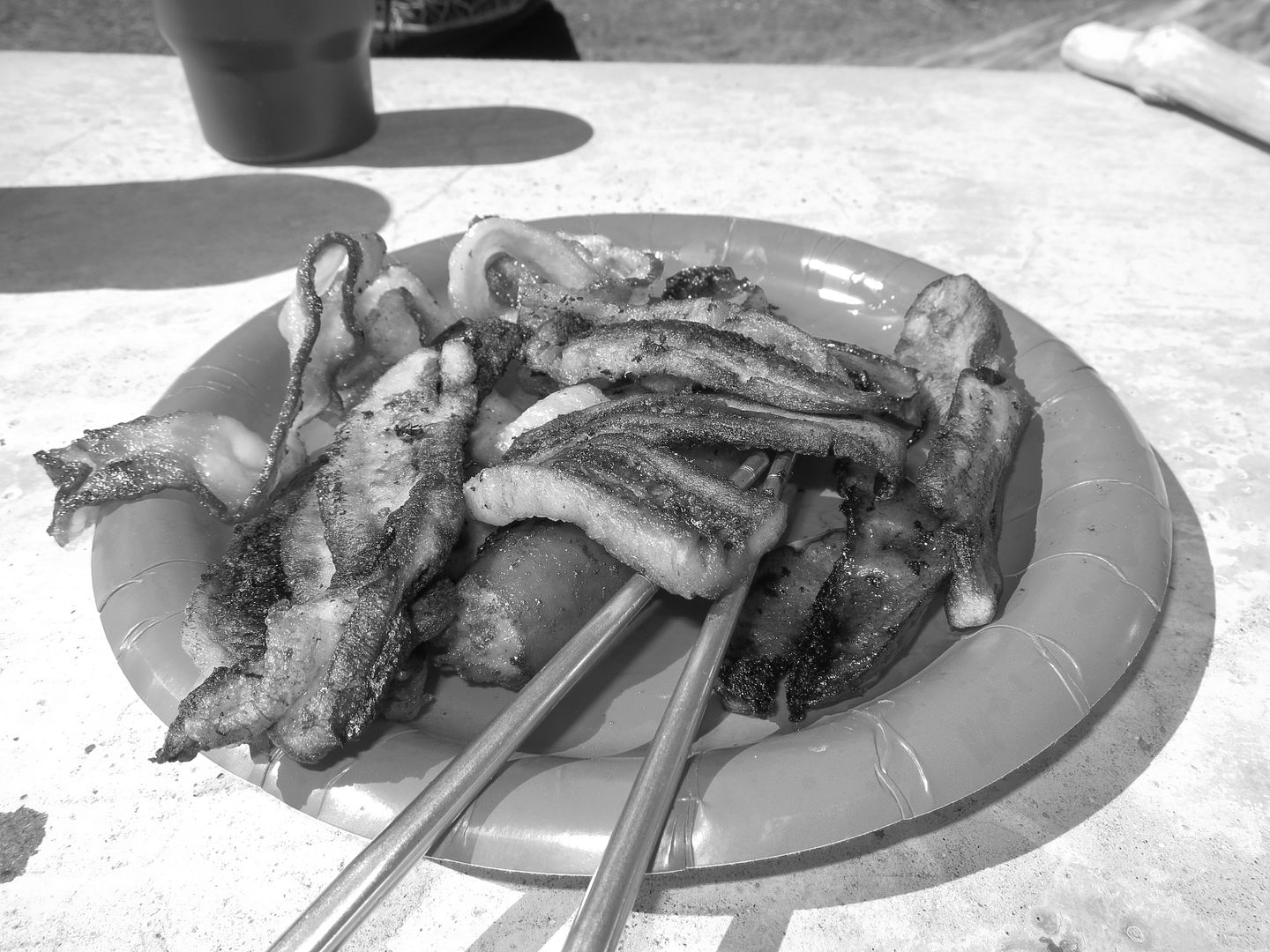 Quiet stove Silence for my MSR Dragonfly. Some of you might be familiar with how LOUD this stove is out of the box. It's by far the loudest stove I've ever heard in this size range. However the silencer made a huge difference. The stove itself was also very effiicient- we had it running for 3 hours straight, and only used a 1/4 of the tank.
Julia making donut holes for another first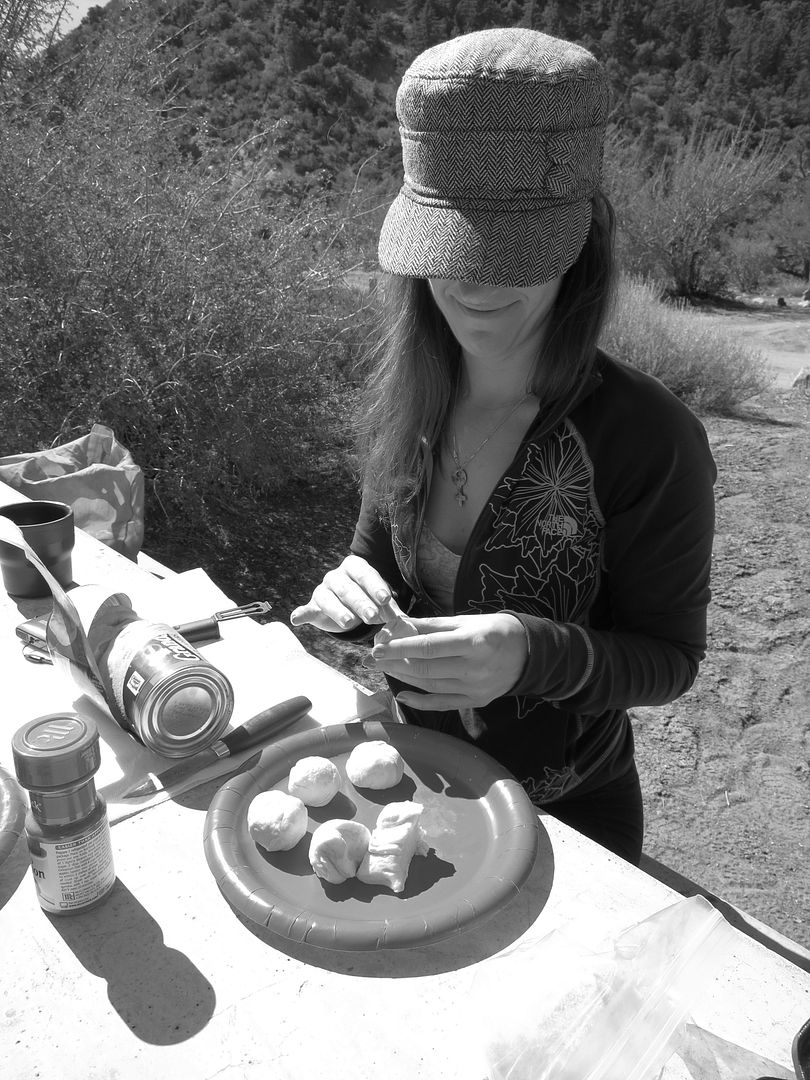 Trying out my new Mora 2/0. I love this tiny knife! the sheath sucks though.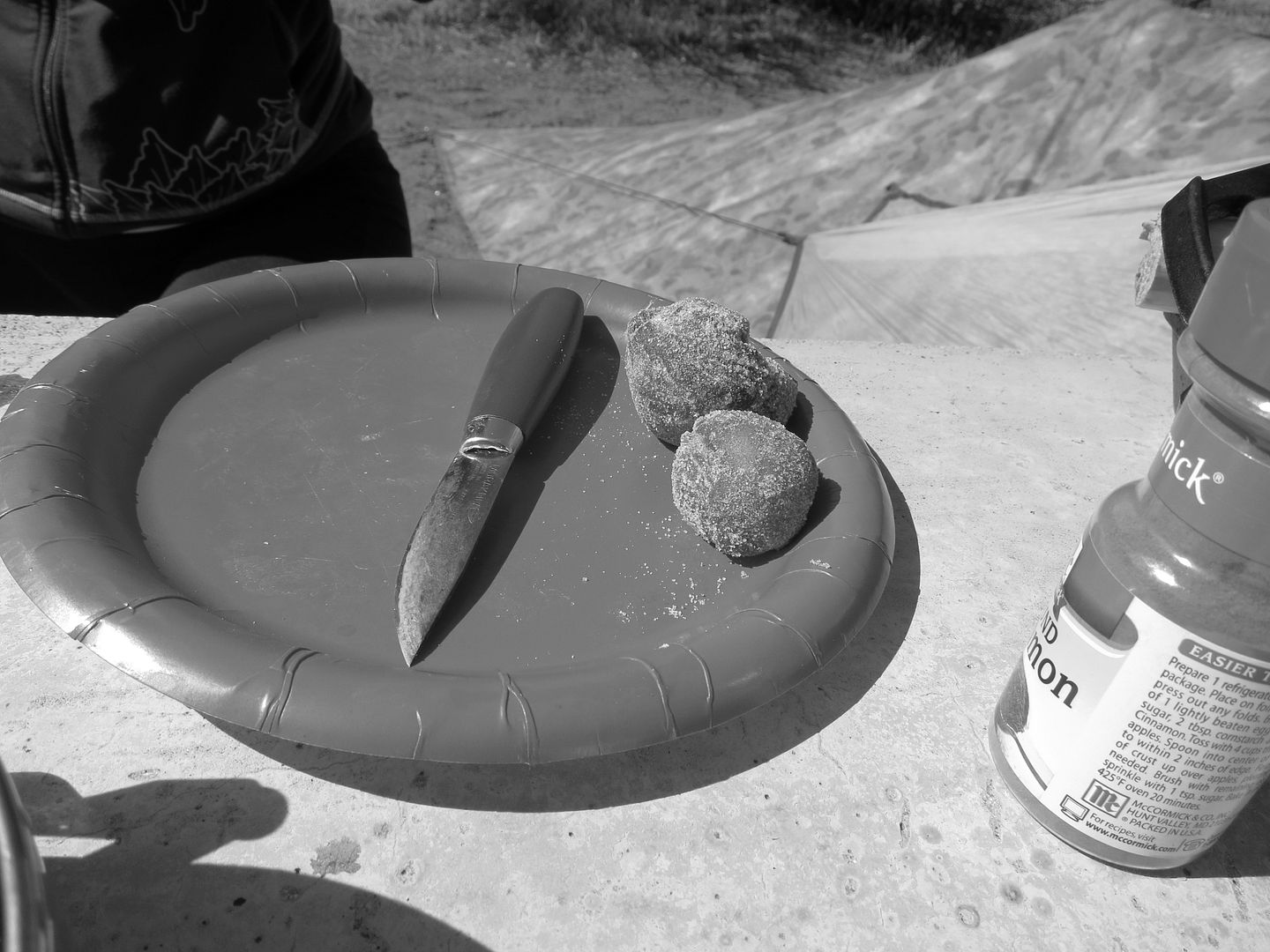 Yeah!