Probably the most use my Tacomas get in four wheel drive is in Baja going to our favorite beach camp spot in the dunes, on a barrier island along the Sea of Cortez.
The sand is more corse than the Pacific side beaches and contains more crushed shells. It is most difficult to drive on and requires deflating tires 50% or more to achieve floatation. A recent trip in my new 2010 Tacoma with Traction Control (limited slip system) showed me what a breakthrough in traction technology was made by Toyota, as I did not need to let any air out of my tires!
The following photos are of my 2005 TRD OFF ROAD 4WD DC Tacoma on a trip to our Baja beach in Sept. 2008. We call the beach "Shell Island" since it is a barrier island that is surrounded by water during high lunar tide, and the shells are numerous!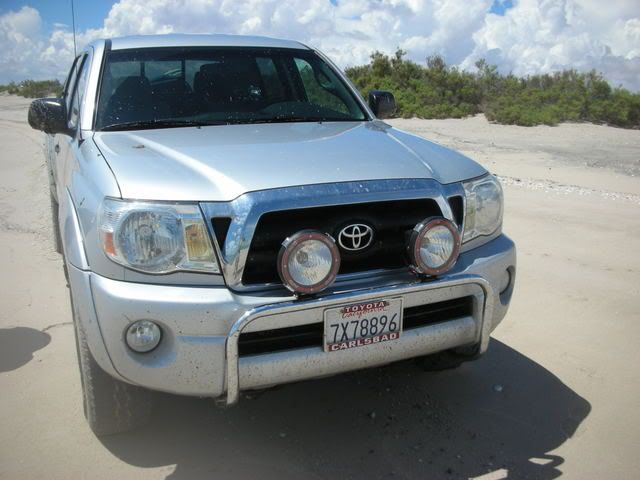 The Kragen HIDs have been replaced by Hella 4000 metal lamps... as the Kragen plastic bodies cracked on the next Baja trip we took!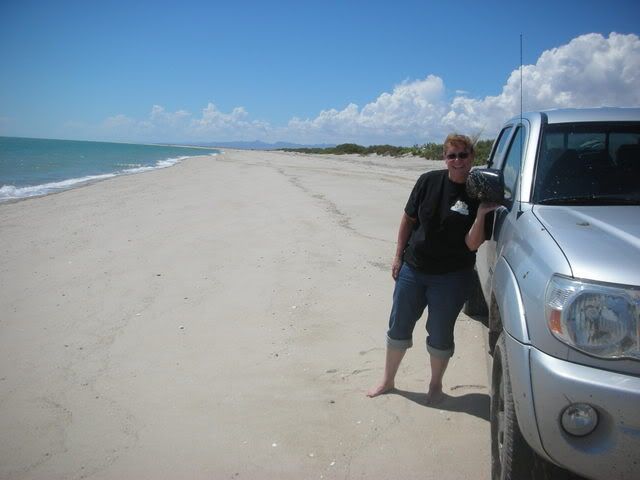 The Mrs. and I were the only ones on the beach...
The upper Gulf of California (Sea of Cortez) has one of the world's greatest tides... often 20 feet in elevation... and with the flat bottom, can go out a mile!
In the summer, big thunder clouds form each day over the Sierra San Pedrp Martir (Baja's highest mountain range, with Diablo Mountain reaching over 10,000 feet in elevation... just 50 miles west of us.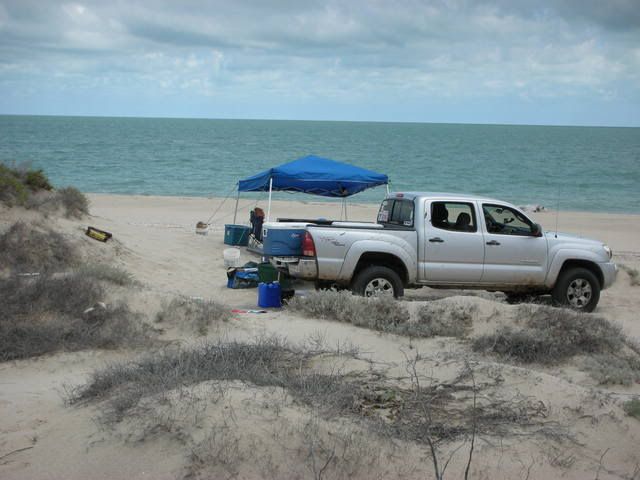 Camp is simple... a sun shade, a tent, and an ice box full of cold Mexican beer!
View north... the tip of the island is about a mile north.
View south, along the gulf side of the island.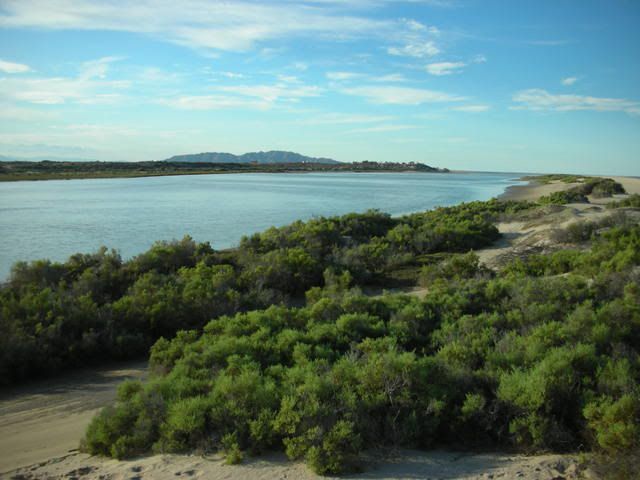 At high tide, the north lagoon fills and makes the beach an island.
Sunsets can be beautiful!
More to come! Stay tuned...