All,
Well it's been over 1 year since I changed vehicle platforms. I am chronologically presenting the build to get you all caught up.
**Please note that all time stamps are from the previous year**... ANYWAYS! ENJOY!
As you know I had a 3generation 4runner that was an exceptional vehicle. This rig owned me nothing because it was an excellent vehicle that served my family for 10 years and 170,000 miles. I'll always have fond memories of this vehicle not only for the years and miles, but also for the introduction to overlanding...
Anyway, here is one last pic of the rig on the way to the dealership...Farewell my old friend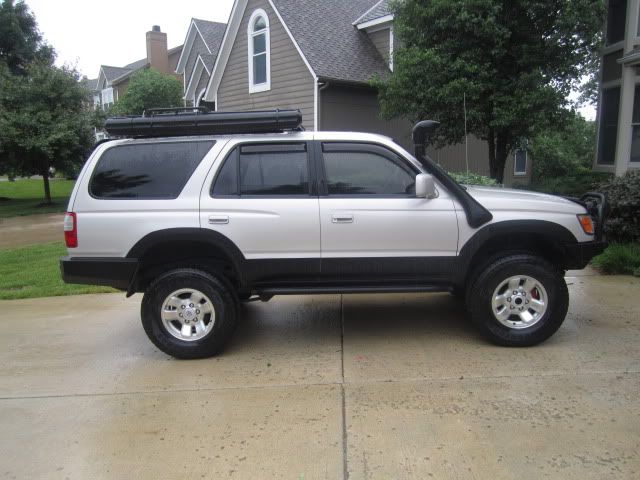 Why the platform change? It boiled down to 2 things: room and power. In early May, my son and I participated in a Central Overland rally. It became obvious that the V6 was underpowered in hilly terrain. Our route took us through the Buffalo River in Northern Arkansas, and some of the passes were steep. Nothing compared to passes out west, but it was enough to make me aware and concerned that the rig was struggling...We had 2 in the rig towing a loaded Outlander Sherpa II (10 gallons of fuel / 15 gallons of water / food in the engel 45 for 2 days...).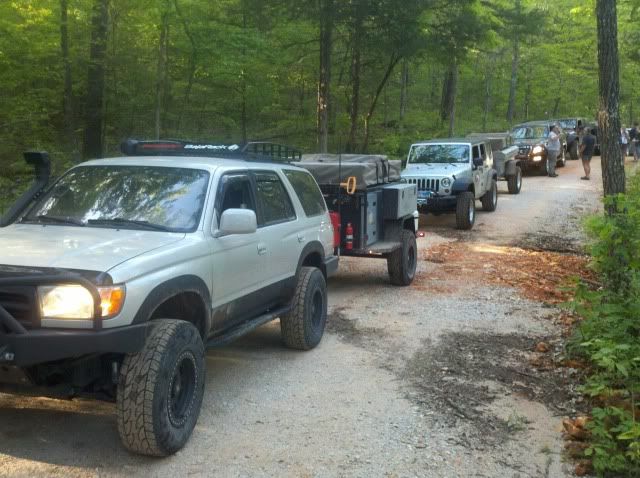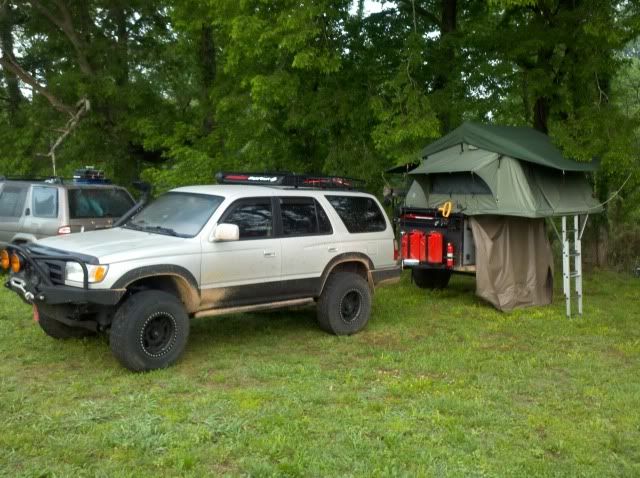 I did consider a Land Cruiser 100 and 200 series, however, I really missed the utility of a pick-up. My previous rig before the 4runner was a pre-Tacoma p/u, and after consulting with my wife (CFO) I called my auto broker and was able to get a GREAT deal on a Toyota Tundra...
Here it is. 2011 Tundra CrewMax / 4x4 / 5.7L ~ 381 hp / 401 ft/lbs of torque. My broker lined up a great price for my rig and a great price on the Tundy. I found a tundra grade with a sunroof / upgraded stereo with BT technology / backup camera and some other stuff...Most Tundys with this setup retailed for 10K-12K more...:wings:
Anyway, on to the pics...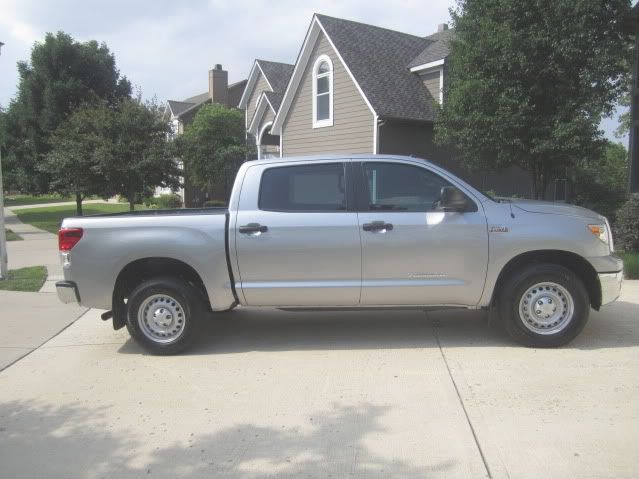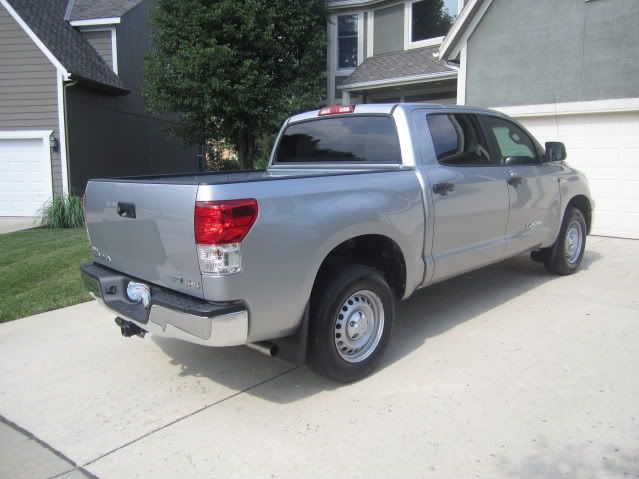 I sold my Wet Okole seat covers and ProComp wheels seperately, and I have some money...Let the mods begin...:coffee:
Regards,
BWJ