Being a off-roader 1st, a Toyota enthusiast 2nd and a business owner 3rd I'm pretty sure if you cut me. Three things would bleed from me, dirt, Toyota motor oil and enough stress to kill an elephant
When Toyota introduced the new Tundra in 2006-2007 model year I already had a 2005 F250 SD D that pulled our vehicles to events and many times was a daily driver for me. Instantly I was compelled to sell the Ford (which I loved) and buy a new Tundra. But be it as it may the economy crashing around all of us, I thought it wise to wait. I still sold the ford, but never purchased my dream truck, till now.
They say good things come to those that wait, I say great things come to those that work for them!
We picked up our 2013 Tundra crew-max on June 30th I found a great dealership in Hemet (GOSCH toyota) the sales man actually knew something about the vehicles he sold and searched all of SoCal to find exactly what I wanted. Nothing annoys me more than a sales man not knowing his product. I don't expect them to know what I know about them but please don't tell me stuff like the TRD tacoma is only a limited run...
The goal was simple after that, I had 2.5 weeks to get it ready for summit. And I wouldn't settle for simply lifting it with tires and wheels. My staff almost fell out of their comfort zone when I said lets build a new bumper, bolt on sliders, and tire rack bed system for it before I left for FJC summit. Thanks to my incredible group of guys, mostly working over time and past the clock we got it all done in time!
We also had some incredible companies on board, such as
Icon Vehicle dynamics
, Falken tire, Level 8 wheels/
discount tire
, TRD parts 4U Iron man, Acro lights and ELS lights. All who worked hard to make sure I'd have the right parts in time!
Brand new UN-touched.
First order of business, adding Horse power. It's rumored that each DO sticker add's at least 20hp, 1in height and in some cases cures male pattern baldness (for those who want it)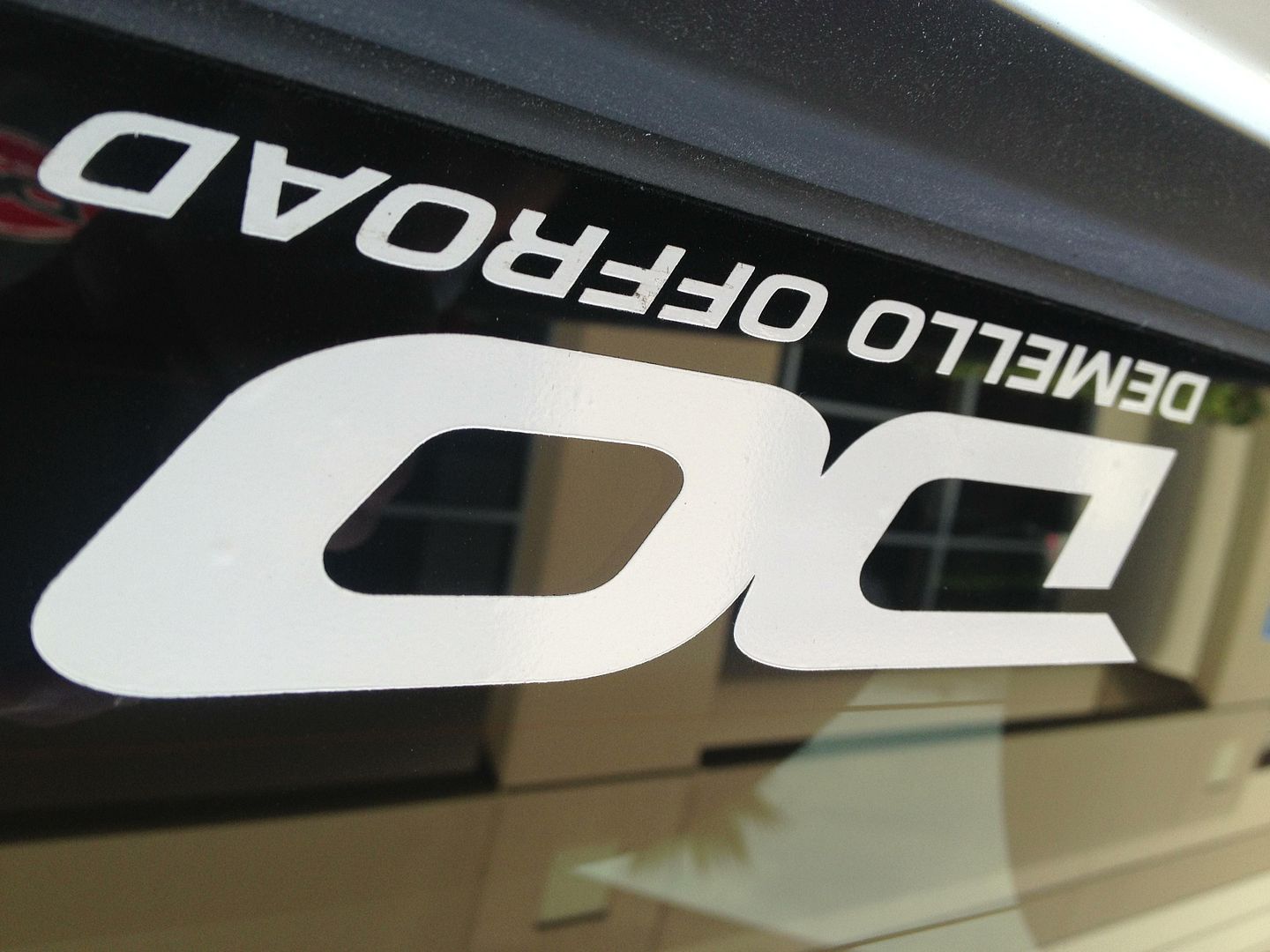 Next was a Stage 4 from Icon Vehicle Dynamics with the new CDC valve. These guys know suspension, we've used them for years and we've never been let down on ride quality and comfort. We are loyal to them because they are loyal to a quality products! Plus their parts are the prettiest.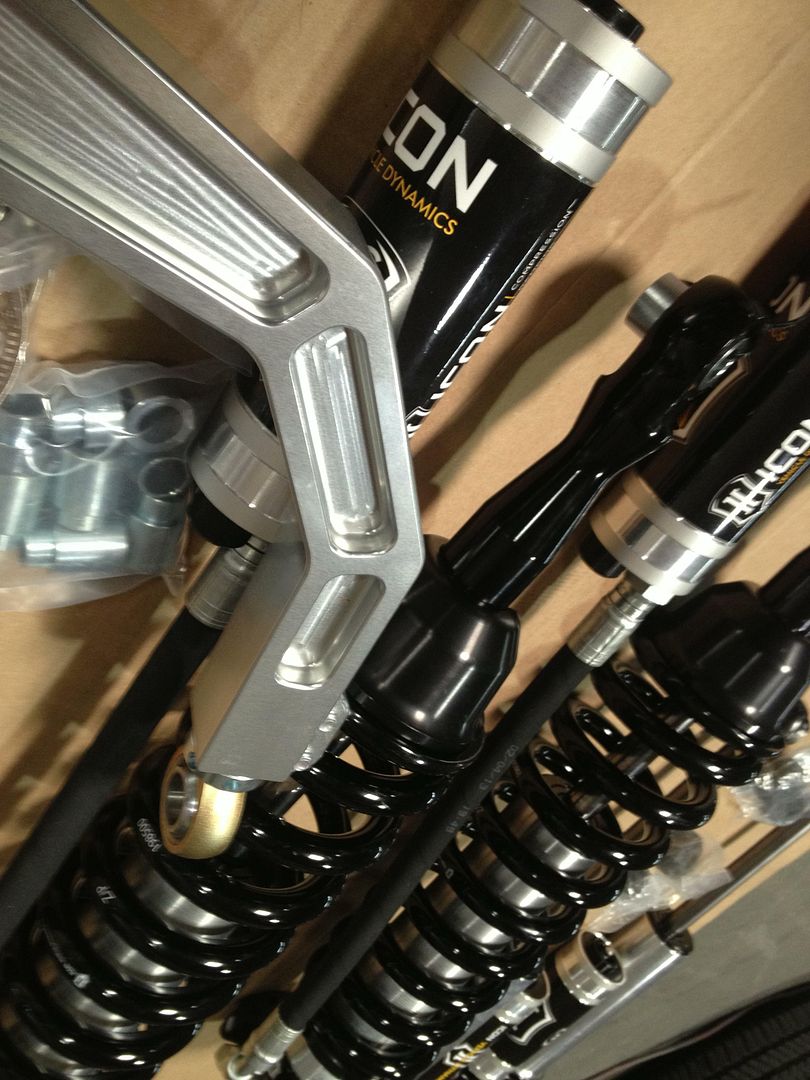 Installed.
Carry, over at Discount tire wasted no time in getting their new Level 8 Guardian 18in Tundra Wheels. We plan to use this truck on and off road so we needed a smaller wheel than the standard 20in everyone seems to default to.
Originally I was debating between 35in tall tires (standard) or 37in tall tires. The choice was made for me when Falken couldn't get the 35's in time. It was fine by me because I think these trucks look so much better on bigger tires. Body mount chop and a little trimming along with an alignment she clears pretty good. A little rub on the sway bar at full lock and a little rub still on freeway off ramps with the suspension compressed but not bad at all. Hardly any rubbing off road even when pushed.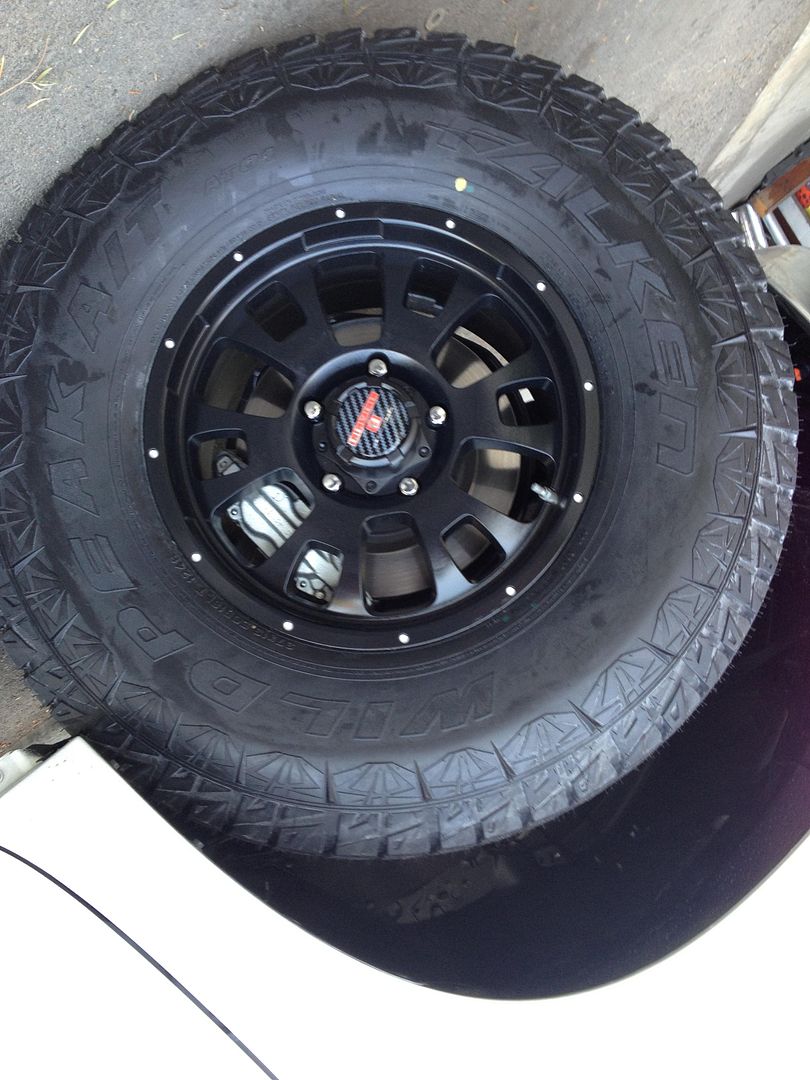 After the first week of owner ship this is how she looked with less than 1000 miles on her.
2nd week. SLIDERS AND BUMPER TIME!
The bumper started off as a card board wetdream of this.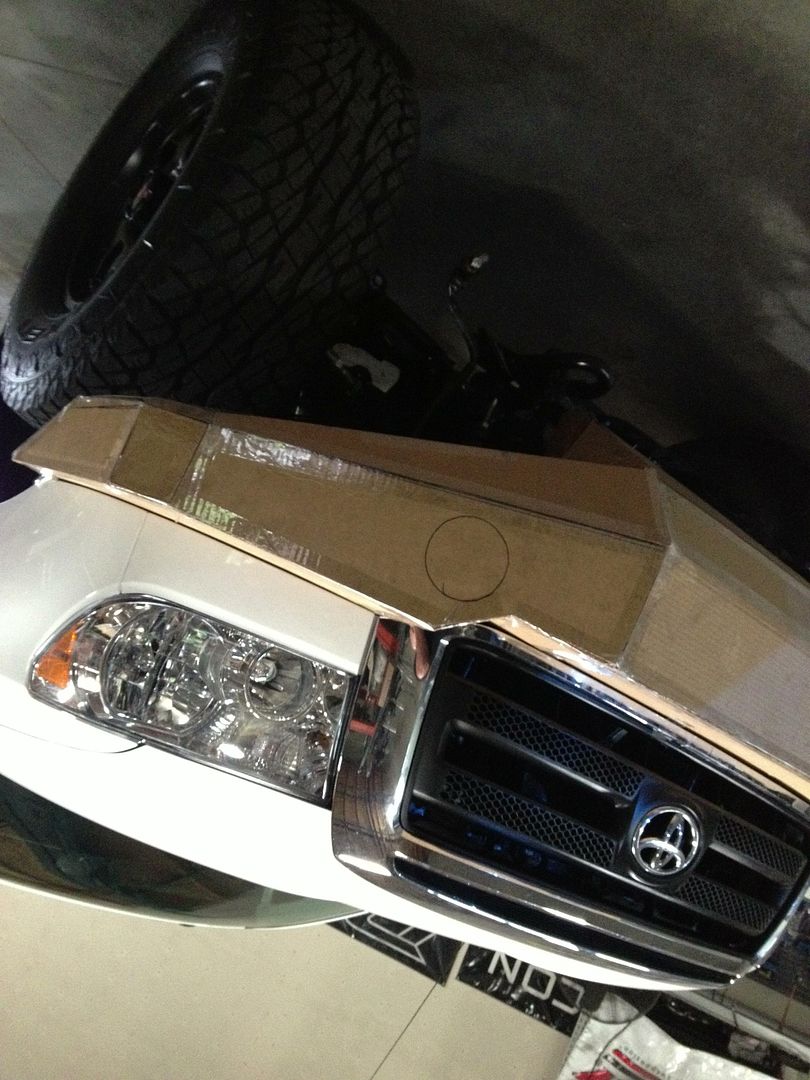 It ended up looking like this when it was all said and done.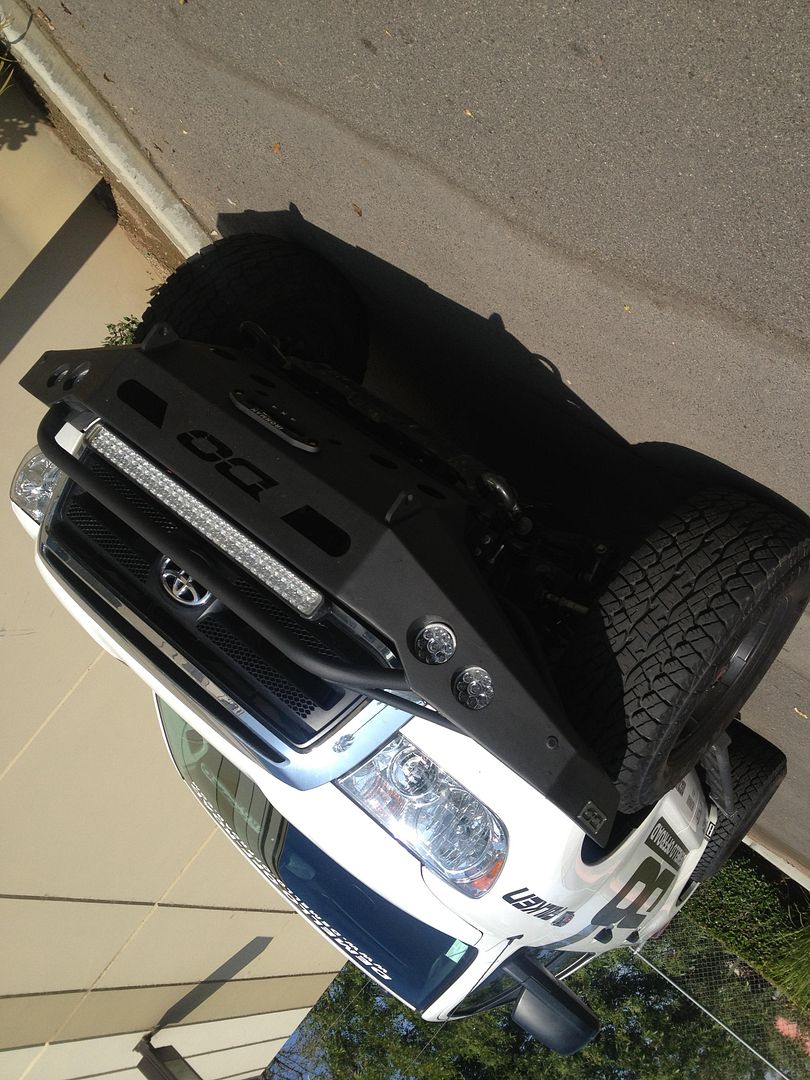 It's a prototype but the final product will look similar in design and shape.
Sliders we went with our Dominator sliders, they provide a good step near the bed to climb in and in the front so you can get to your windshield. Final version of these will be longer, we must have been using the same tape measure people use when they measure wheel travel,:jester: because the numbers came up short.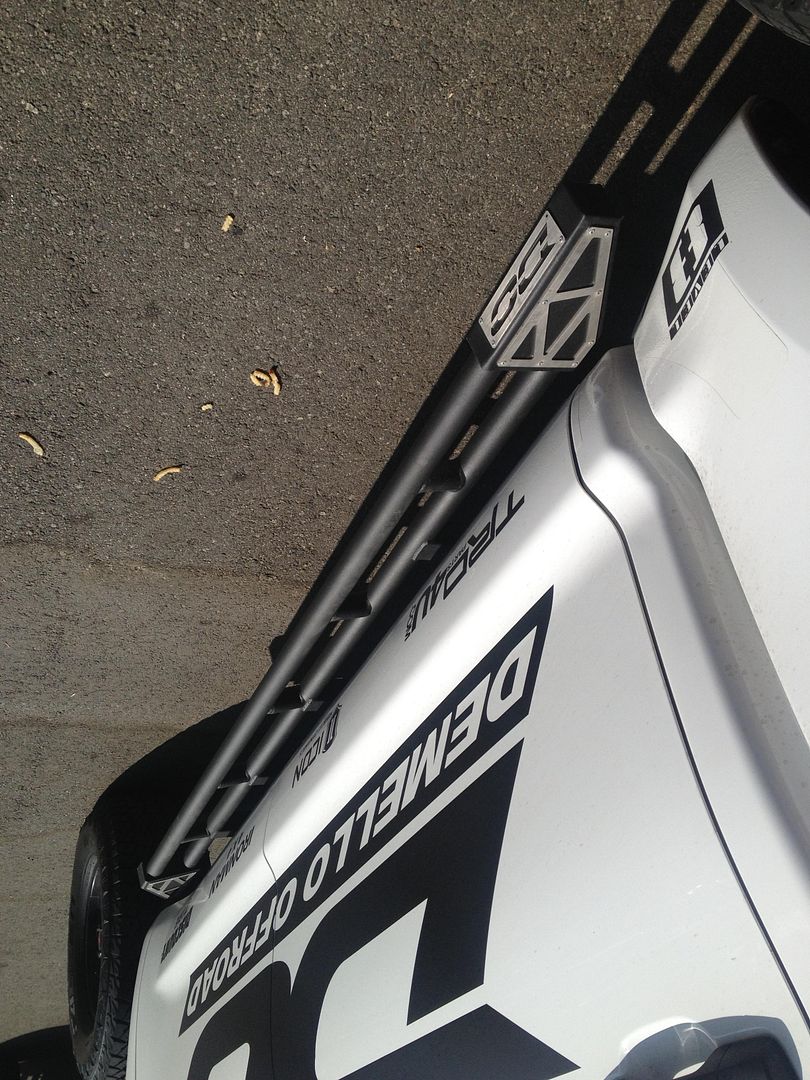 I wish I had better pics of the tire bed carrier, I will take this thing out soon and get some better pictures. Our bed rack system is a combination of cool little things we've done in the past and combined all into one system. It holds the tire at an angle for daily driving and can easily be removed completely or flipped up and a second bar is added so you can store stuff underneath it. We also made a mount on the underside so it can be flipped up flat (level with the top of the bed) and the tire can be cranked up under neath it and a Iron man tent can be added to the top of it. I need to do more pictures of this to show all it's functions but I'm pretty happy with how it turned out.
I like my vehicles to breath good so we added a TRD intake system from TRD parts 4u.
I'm also a big believer in wiring things right the first time. I actually did all the wiring for this truck my self. (I know shocker, I actually got to play in the shop and not on FB for a couple days). Blue C fuse block, all solderer connectors and heat shrank. CB radio (not shown) was added as well for the trip.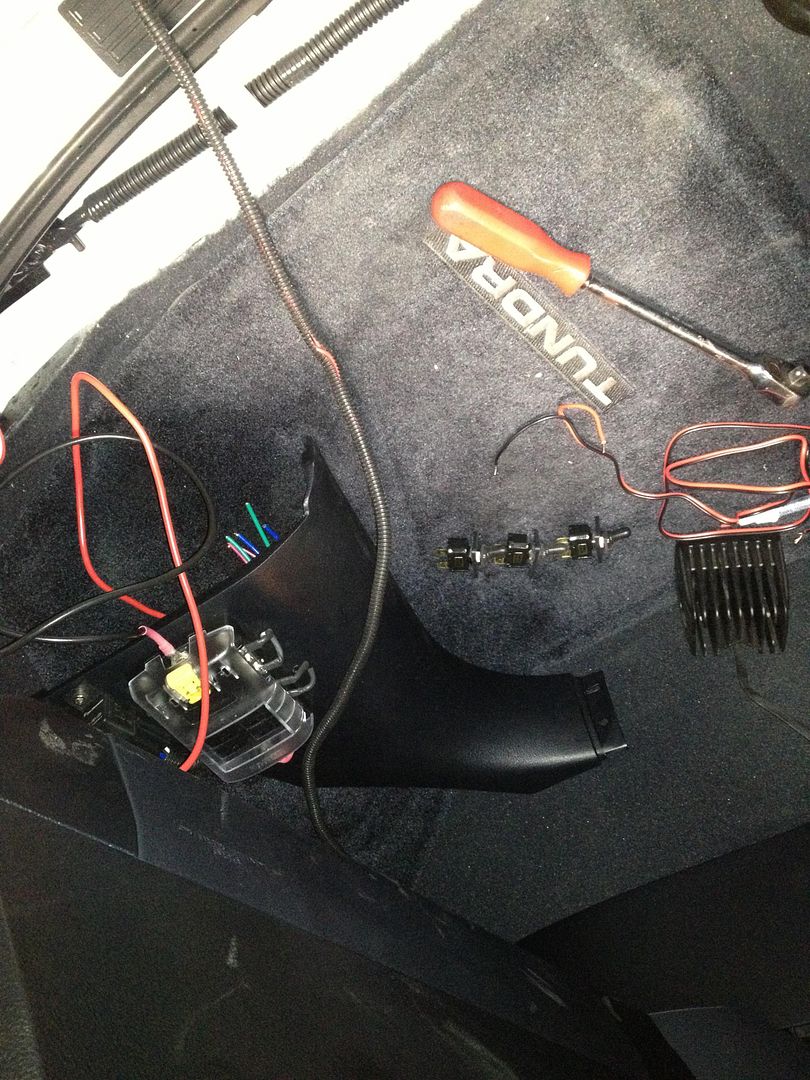 Our company logo and graphics were added just before we left for Ouray.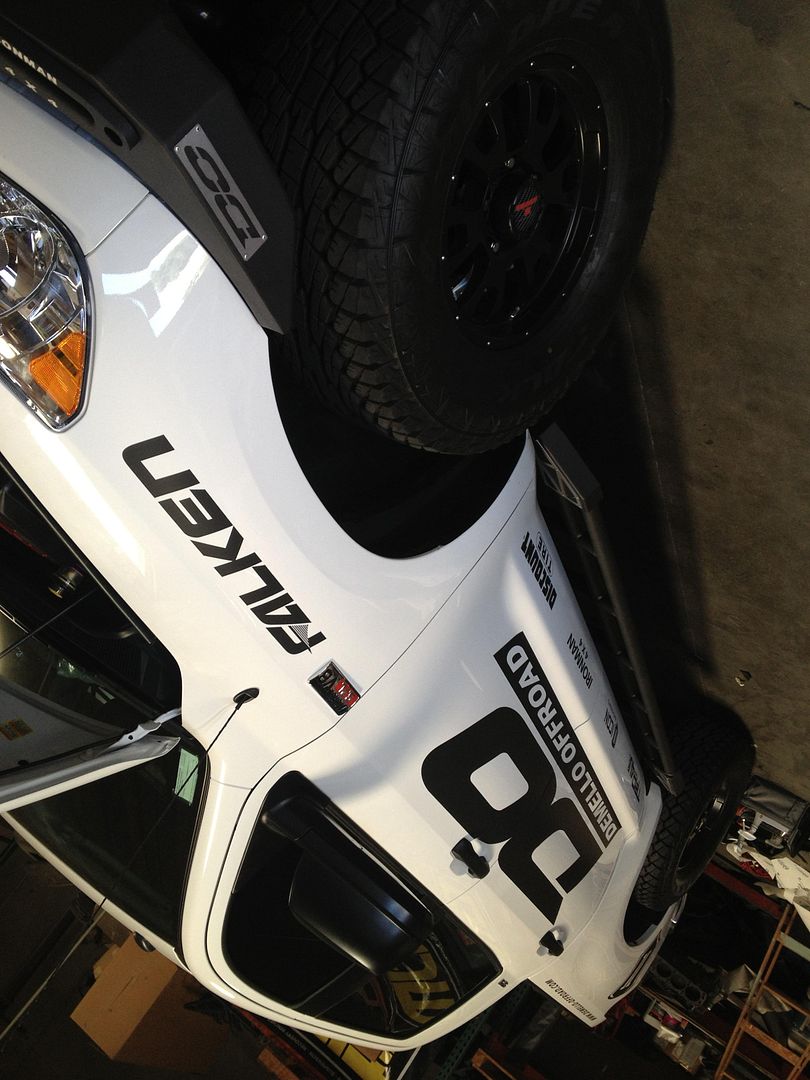 The truck was finished just in time for Ouray in less than 2.5 weeks this truck went from bone stock to ready to rumble! We still have a list of upgrades to do including a rear bumper, TRD super charger and Iron man roof top tent and much much more!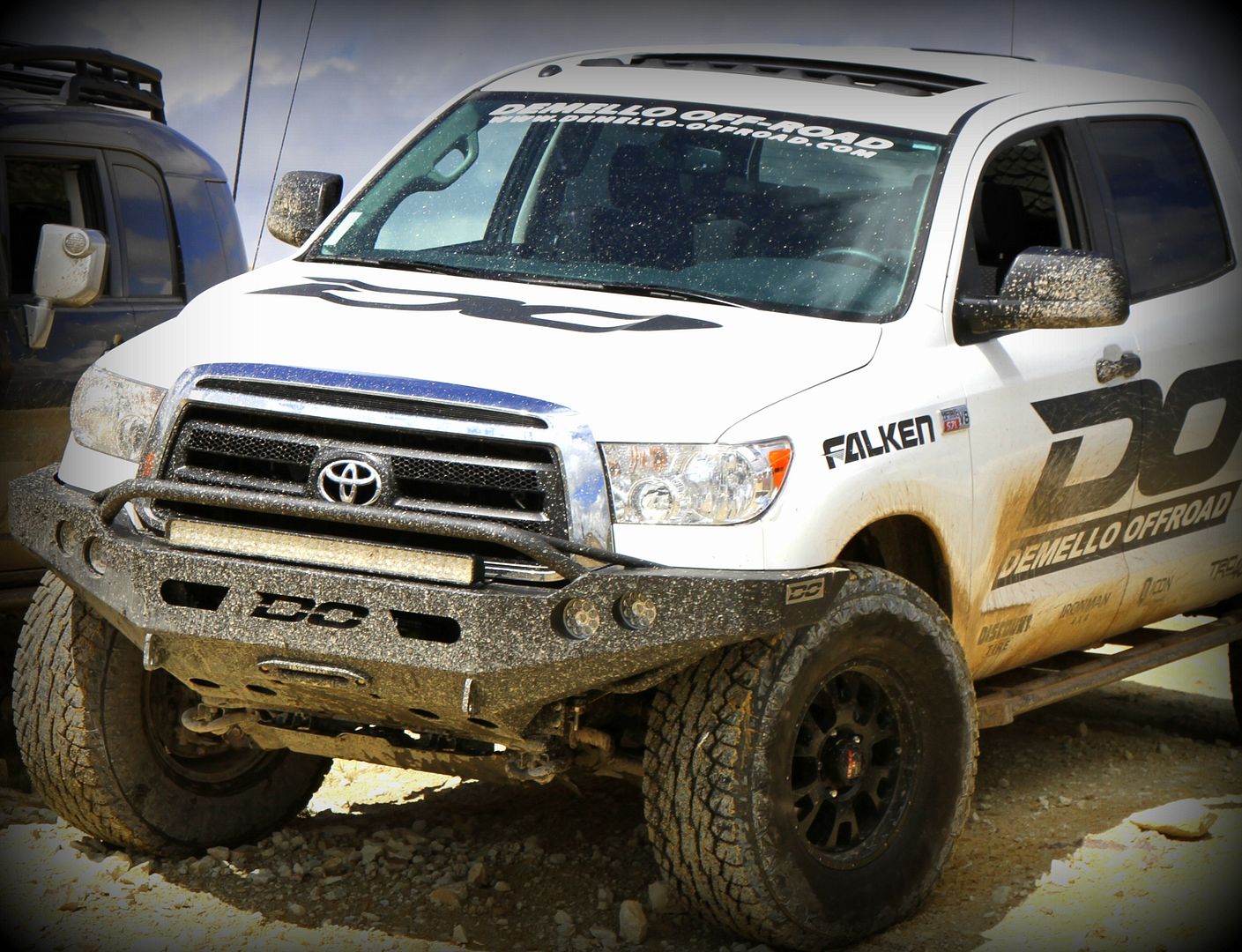 Alpine loop summit
I've gotta admit this truck handles amazing even for it's size. The CDC icon suspension soaks up the bumps like it's a much smaller lighter truck. The All Terrain Falkens even though they aren't that aggressive of a tire they did way better than expected with traction on this big beast.
Highway with this thing is surprisingly good too. I averaged between 14-16mpg there and back. In comparison on the same trip my 4runner got 11-13mpg.