I've been waiting for months to pick up the new 2014 Tundra when it comes out. That was however, right up until I learned a few days ago that Toyota was crapping all over my kind and discontinuing the color green after 2013. Good thing I noticed it now at least so I could take advantage of the current year-end sale that's over in three days. Made the deal two days ago (had to be retrieved from another dealer) and picked it up this morning.
2013 DC TRD/OR w/ 5.7L, tow package, nav radio w/ Entune (whatever the flock that is) in
GREEN
-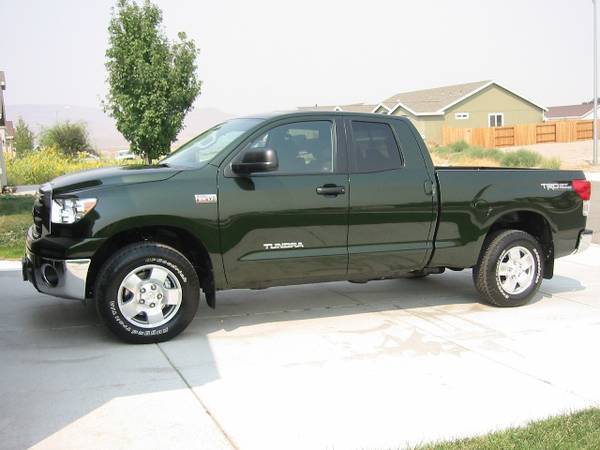 On top of getting a good deal on this rig, my Tacoma just rolled over 30K last week so that service is no longer my problem!