I bought a rocker switch from Oznium.com
http://www.oznium.com/scion-switch-led
And saw this: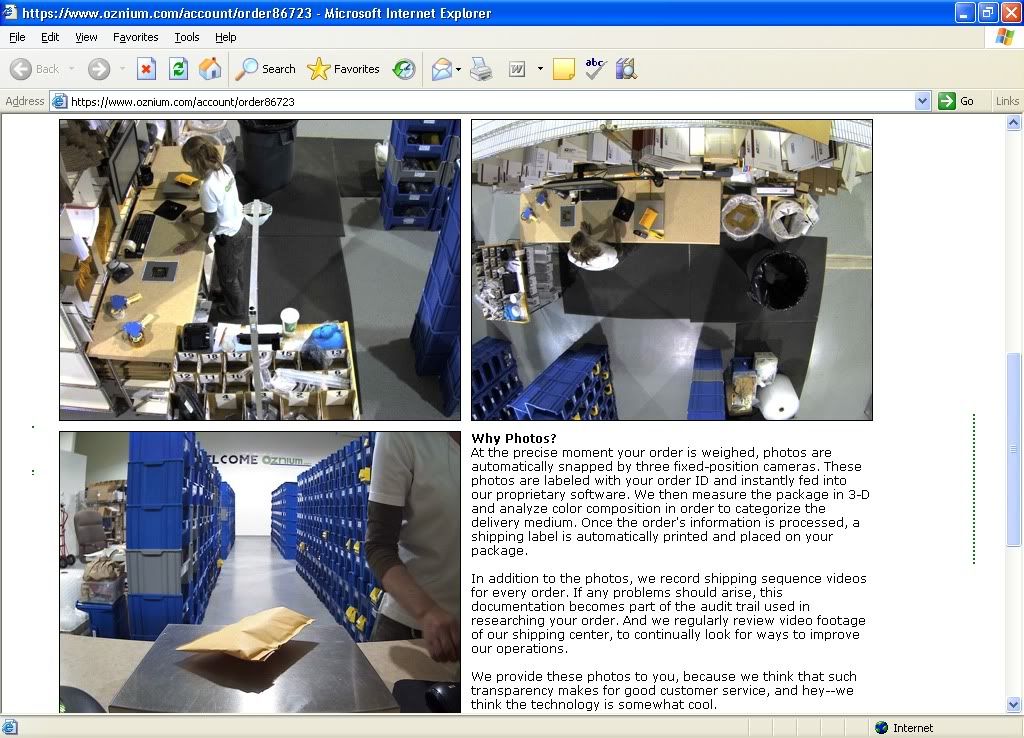 pretty damn cool!
the text says:
Why Photos?
At the precise moment your order is weighed, photos are automatically snapped by three fixed-position cameras. These photos are labeled with your order ID and instantly fed into our proprietary software. We then measure the package in 3-D and analyze color composition in order to categorize the delivery medium. Once the order's information is processed, a shipping label is automatically printed and placed on your package.

In addition to the photos, we record shipping sequence videos for every order. If any problems should arise, this documentation becomes part of the audit trail used in researching your order. And we regularly review video footage of our shipping center, to continually look for ways to improve our operations.

We provide these photos to you, because we think that such transparency makes for good customer service, and hey--we think the technology is somewhat cool.