Product review: "Blue Magic Rubber Coating"
http://www.automatcentral.com/rubber-coating-spray.html
First let me say that I am very pleased with the finnished product on my truck. The paint layed down nicely and I didnt have any problems.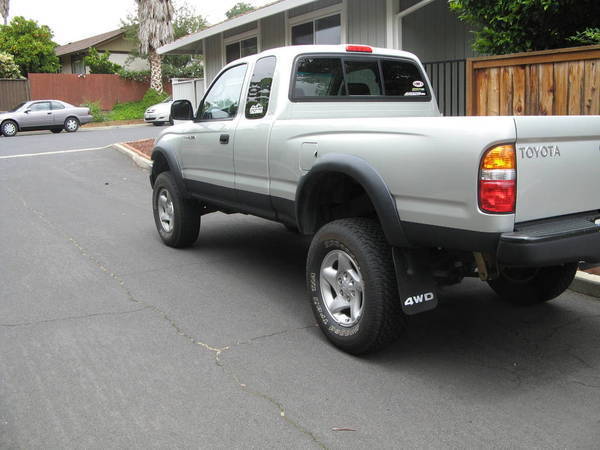 Can: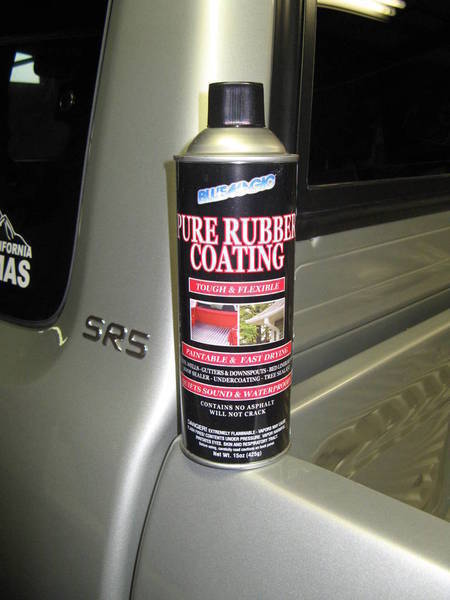 A few days before I did my rocker panels I experimented with how the paint would hold up and look like. Also how easily it could be removed incase I didnt like the final product.
After letting the test squares dry for a day or two Removal wasnt as easy as I thought it would be. But its good to know that it adheres well to un-sanded paint.
Test spots: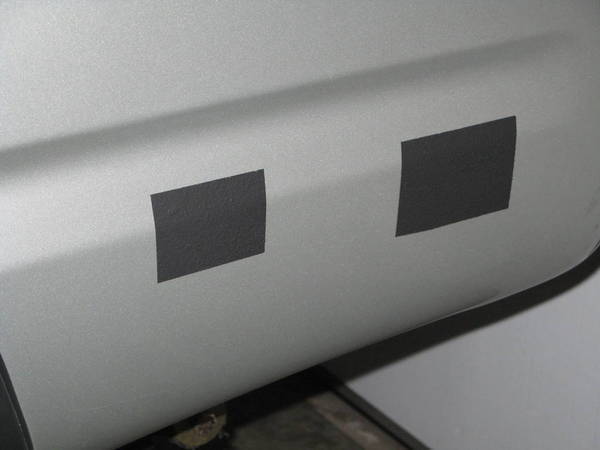 After removed: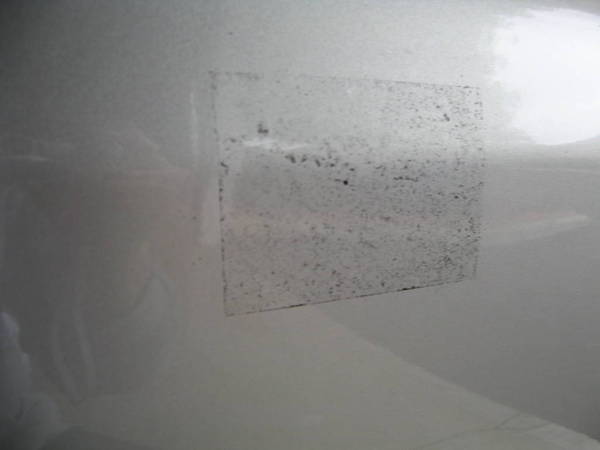 The reamining residue was easily wipped off with a rag and some rubbing alchol.
Painting the rocker panels
-Time: about 4 hours
-
I taped my line 2" below the body line divot that runs across the body.
-Jst cleaned the panels with rubbing alchol. No sanding.
-Two coats were layed down. (the rubber paint is kinda thick so the coverage was plenty)
-the overspray that ended up between the door jams was easily removed with some steel wool.
Prep: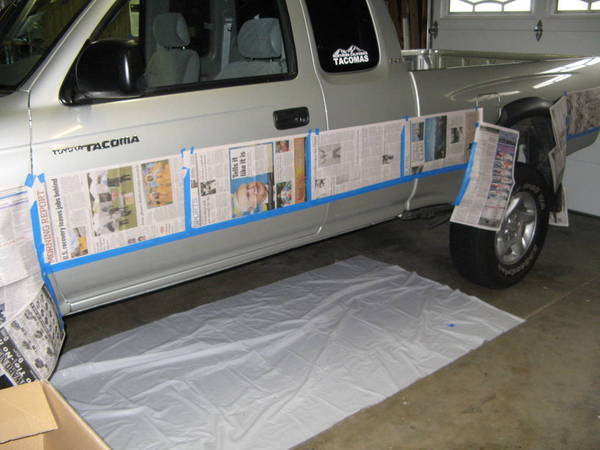 Firts coat: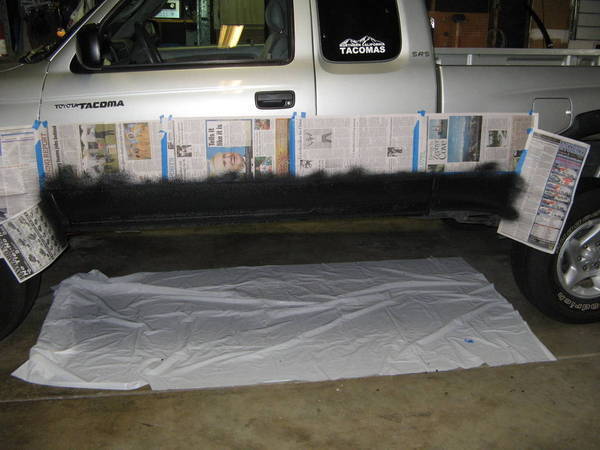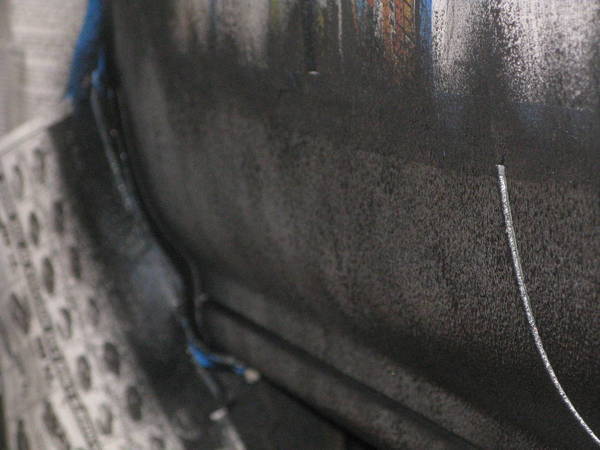 Finnish: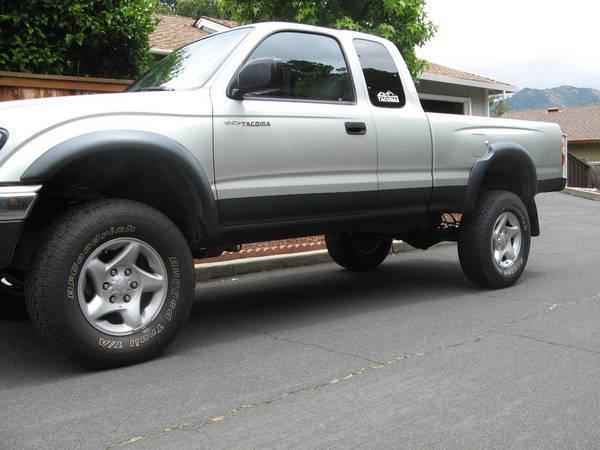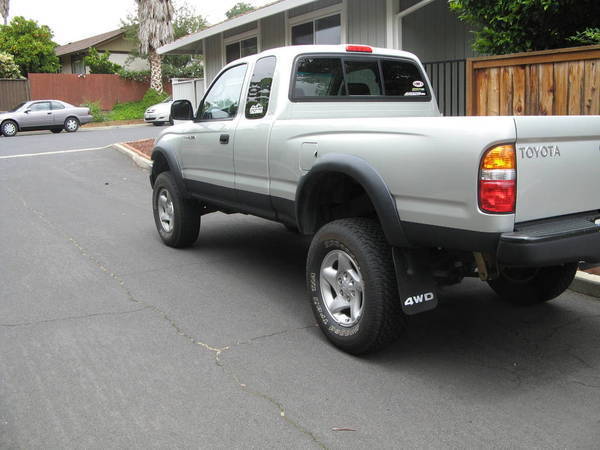 Final words of advice:
-I liked this product more that "plasti dip". When using this product, I didnt have any problems with the paint comming off with the tape and screwing up the lines.
-the paint sprays thick, so I was holding the can about 20" - 30" away from my target.
-Be careful of the very first spray, The rubber doesnt start spraying right away.