Hey guys, I just wanted everyone know about GG Lighting. GG Lighting is mainly an offroad lighting company ran by Cody Morad. His company sells everything from LED Bars to HID conversion kits. GG Lighting has recently had a few critics here on TW but I can affirm that Cody has been making changes and truly does everything he can to make his customers happy. He is honest and wont feed you any BS like other companys do. When I came down to his shop today, he was helping a customer having trouble with his lights. He took his time to make sure the job was done right. Cody offers many products but his best deals seem to be his HIDs and his lightbars. They are EXTREMELY reasonably priced and come with a warranty.
Contact Info - Cody- 1-714-932-3279
Here is a lightbar I recieved from Cody.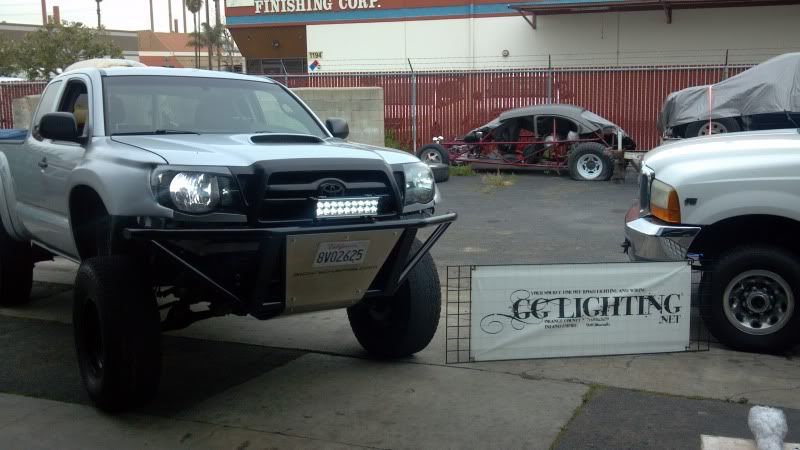 This lightbar is a very stout bar. The only plastic parts are the end caps. All mounts as well as the body is metal. Im really glad I got this lightbar because it put out more brighness than my two 8" HIDs with Hella 4000 internals. The lightbar I got is 15" lightbar that utilizes 18 highpower LEDs and is 54 watts. Online it costs about $200 wich is a pretty great deal for an LED bar. His most expensive one is a 50" for $600. I know the bar looks small in pictures but it looks a lot better in person.
LINK
http://www.gg-lighting.net/product/10-double-stack-led
All in all I am very impressed with the lightbar and Id recomend it to anyone. If any of you guys have questions, feel free to call or text Cody or PM me. Thanks.
PICS