Jen and I approached LSK Fabrications in Burbank, CA to have her front tube bumper made. They were recommended by a close friend (Anthony250) and we were excited to see what design they come up with.
They were able to complete 90% of the bumper on the very first day of the build:
We left that night with one more tubing needing to be welded on the lower skid support and two skids waiting to be cut out and installed.
With our busy schedule in the following two weeks, we were not able to go back and have it finished. However, our friend Acordova1050 was able to get the skids cut out for us.
Last night we returned with the two skids and lights, and within a couple hours, the bumper was done: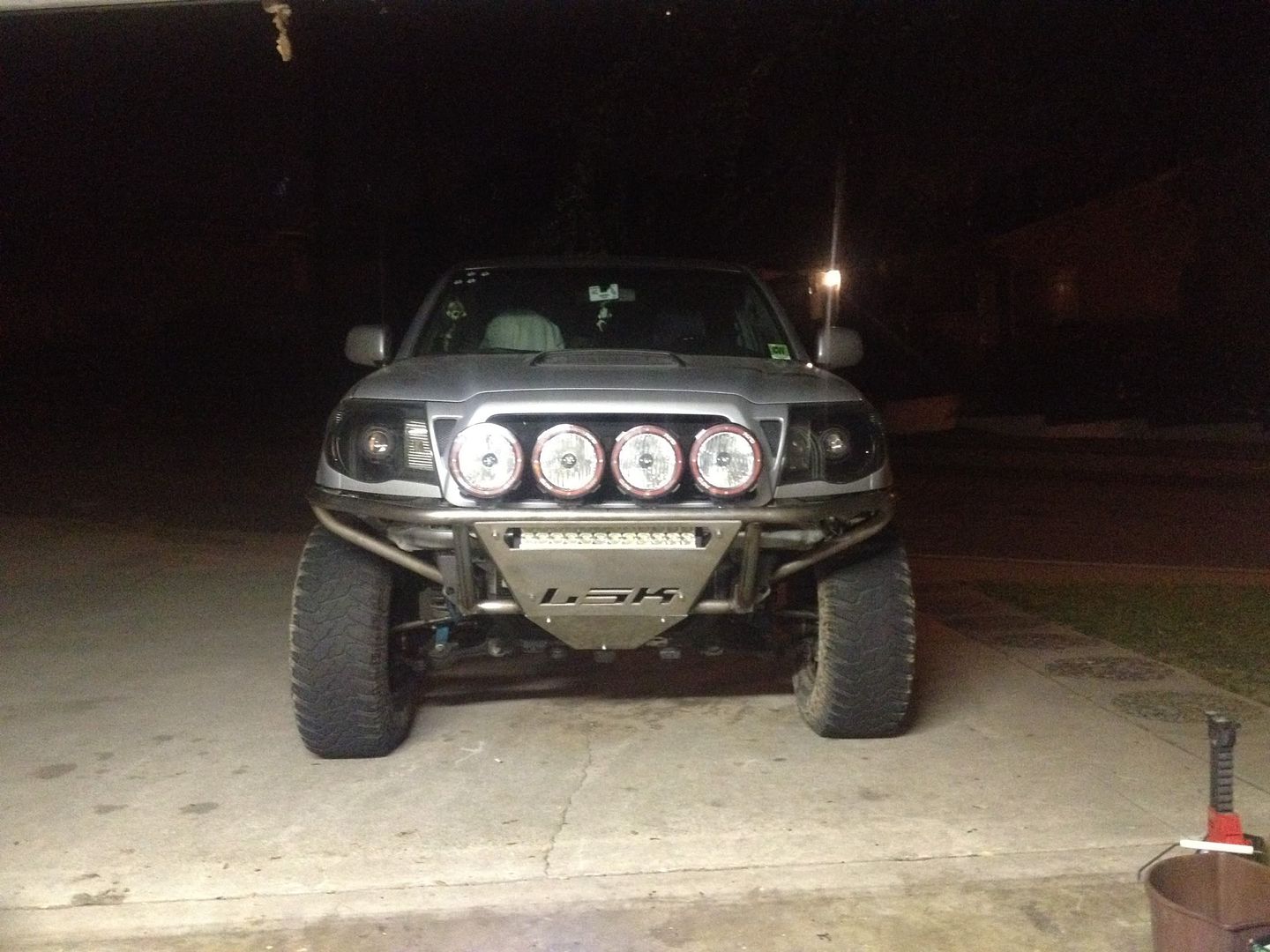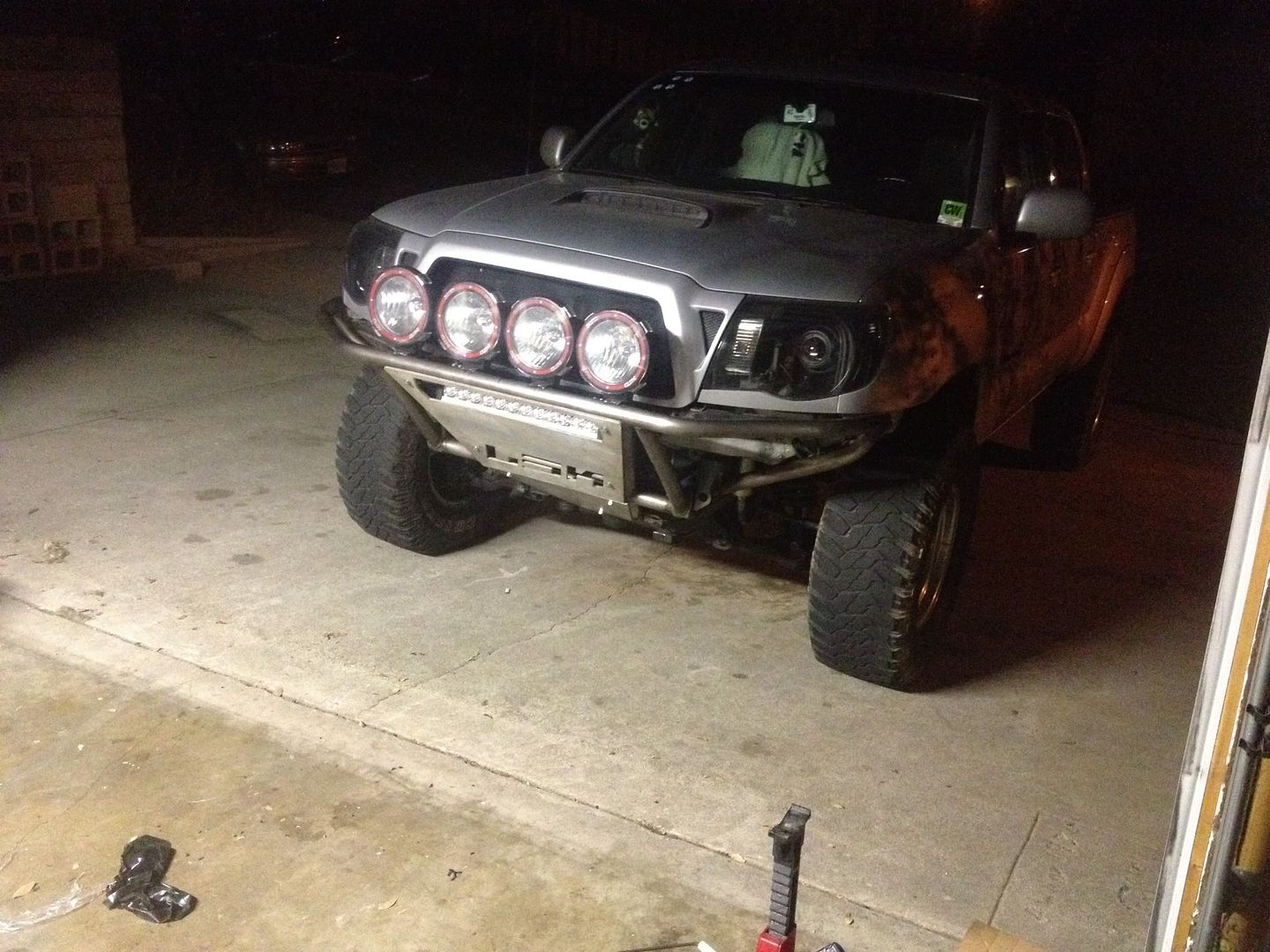 I have already used a recovery strap to yank the truck and we did some test nerfs with my truck. The bumper holds up like a tank.
Definitely a great group of guys to deal with. Be on the look out for their stock replacement uniball lower control arms that are almost complete.