Saw this post by Tiedie
http://www.tacomaworld.com/forum/2nd...ml#post6307071
and decided to order a set of door pull covers from here:
http://www.redlinegoods.com/Tacoma05shiftboot.php
The covers can be made in leather, Alcantara, Bride or a carbon fiber-pattern vinyl. I ordered the vinyl type on Jan 20, and they shipped on Jan 23. Interestingly, the company is in Gdynia, Poland. Despite the long distance, the package arrived by regular mail on Jan 30.
The covers are high quality with even stitching. The cover loops around each door pull and attach with a sewn-in Velcro strip. Only problem was the "inseam" was too long, so it didn't fit flush.
I emailed the company on Feb 02 (a Saturday) and surprisingly got a response from Maciej (owner of the company) on the same day. After a few emails back and forth on fitment details, I sent him a picture of the suggested dimensions on Feb 03:
On Feb 06 RedlineGoods sent out a replacement set of covers, which arrived on Feb 18. This set fits very well: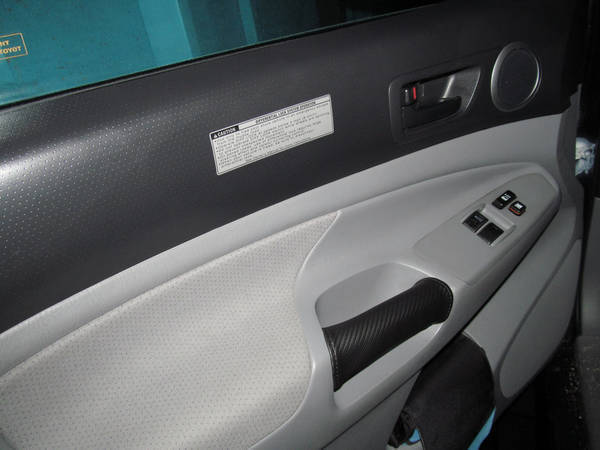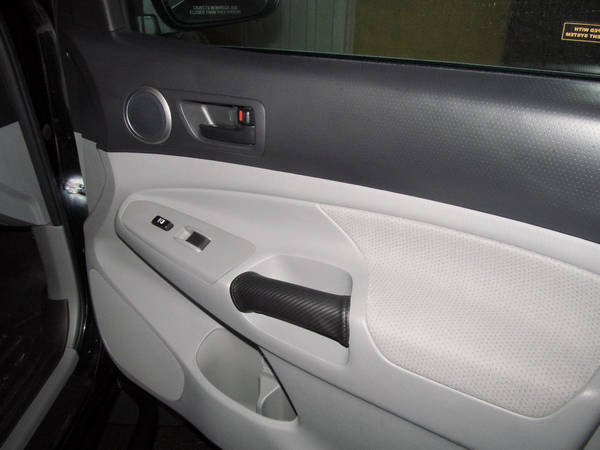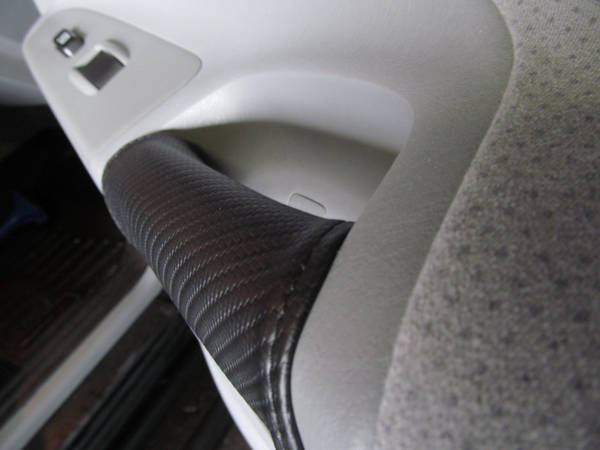 Summary: Good company to deal with, quality product, great communication.