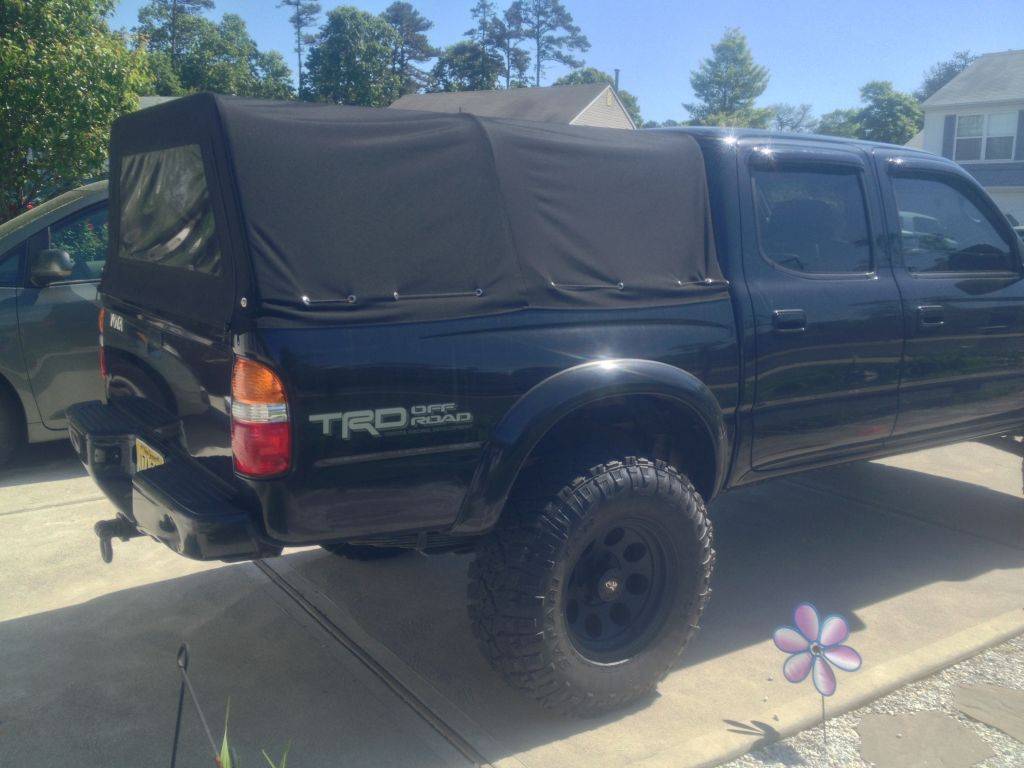 I figured I would write this review now that I have had my soft topper on for a month.
I jumped on Eddie's (Eddie209) 2nd GB of the soft toppers back in February of this year. I saw the 1st group buy but was a little too late for that one.
First off, I LOVE this thing! It is exactly how I hoped it would look and function.
When I received it from UPS, it came very well packaged.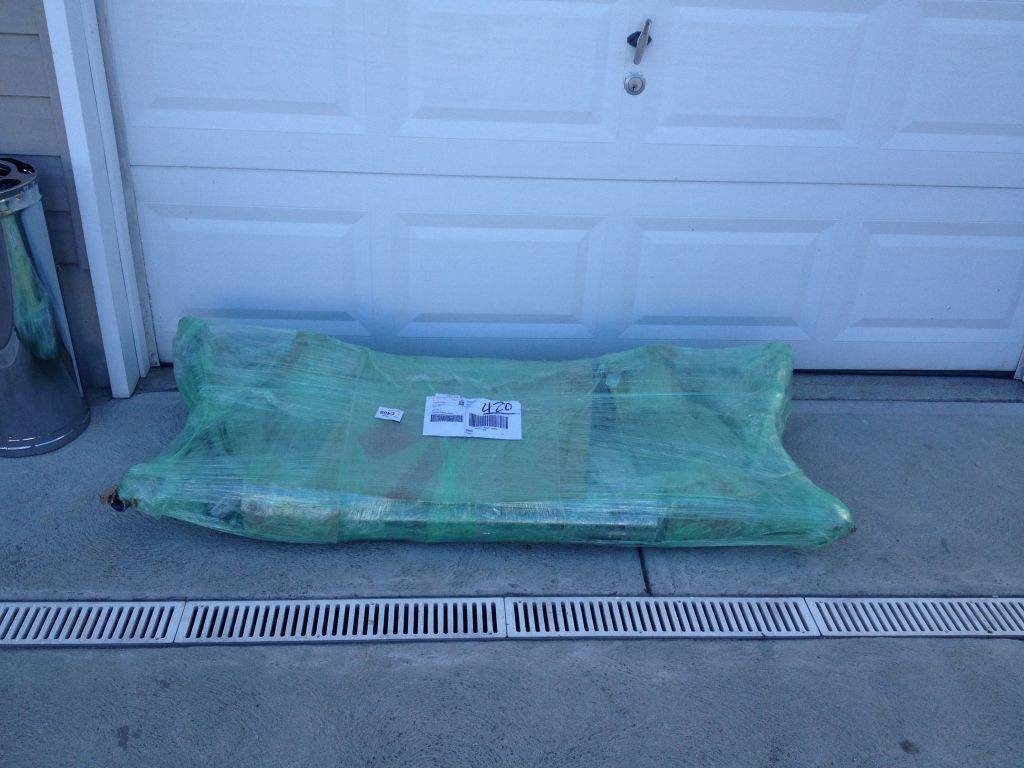 It probably took me 20 minutes just to unwrap everything. He did a great job prepping it for shipping. All hardware was accounted for. The canvas was in the middle of it all and very well guarded.
Eddie emailed me the direction. His directions were very easy to read and understand.
It is very easy to remove the canvas if needed. It takes less than 10 minutes and the canvas can be removed. Ive only removed the canvas once when I first put it on just to see how long it takes to remove it.
The big question I had before I installed it was will it flap at highway speeds? The answer is
NO
.
Here is a video I took of me going about 50mph. As you can see, there is zero flapping. In fact, it actually kinda draws in a bit.
http://www.youtube.com/watch?v=K45U0N8evMY
I have had it up to 75-80mph and it did not flap what so ever. I experience no noise while at those speeds either. I almost forget its on their. I also have gained about a 1-2mpg increase since installing it.
I would totally recommend Eddie's topper to anyone looking for a quality topper that is hand made. He is a great person to deal with. He always answered my pm's. If anyone has any questions or want to see different angles, i'll try to help out.
Thanks Eddie!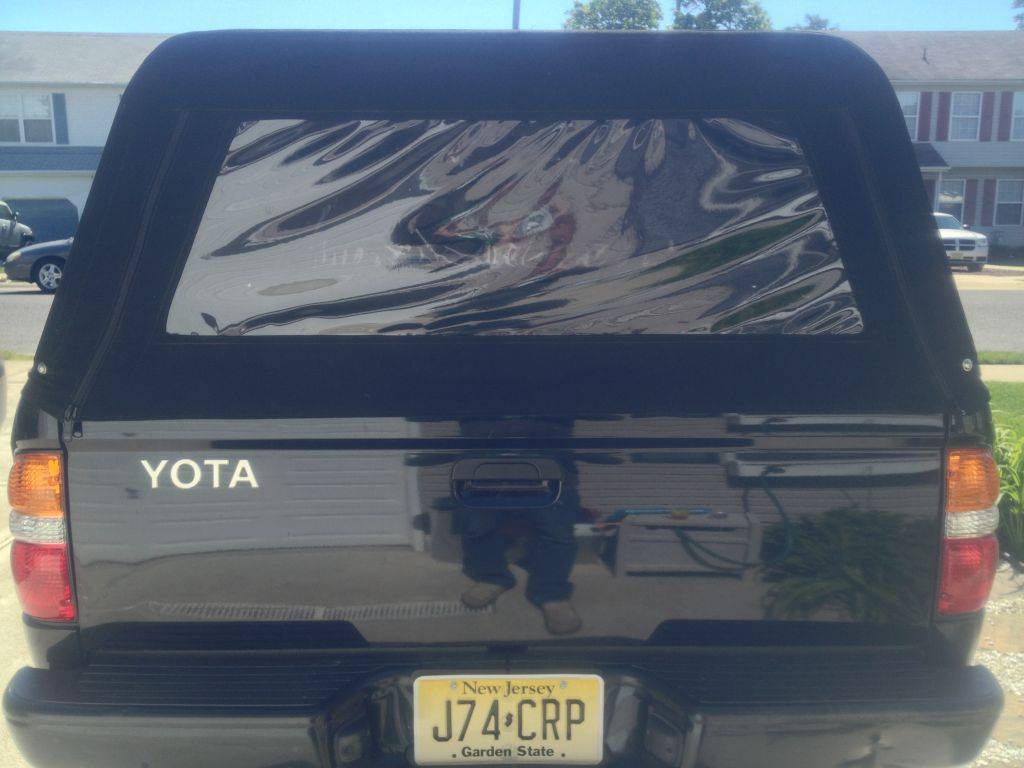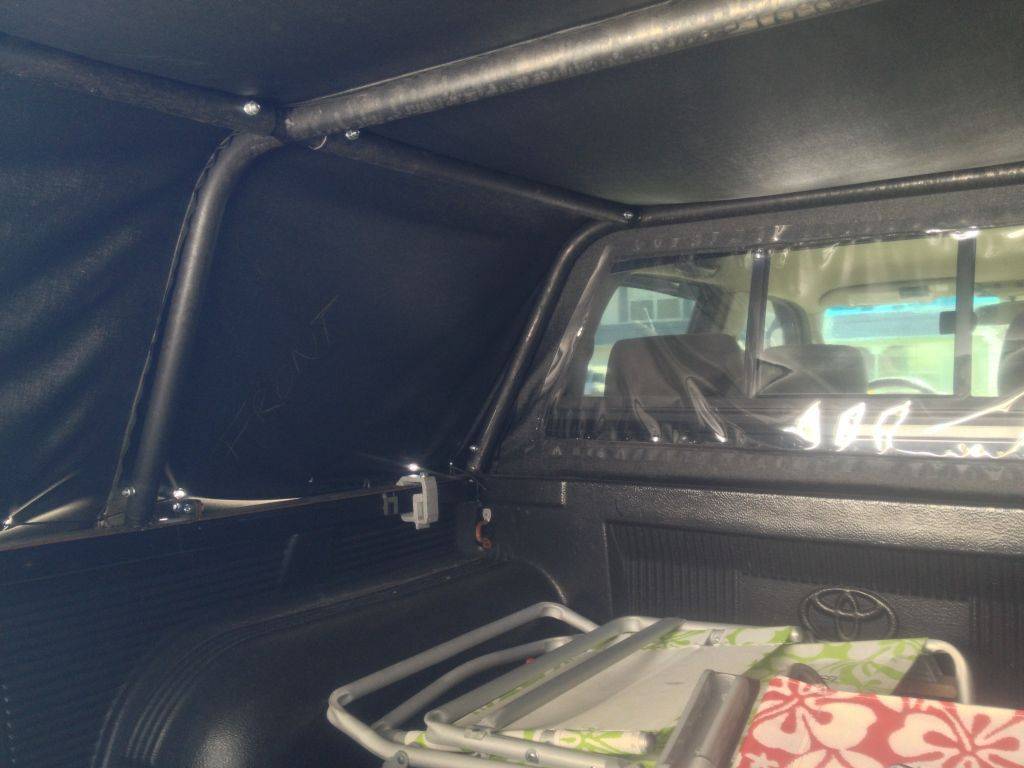 (The bungie cord is to keep my cooler from sliding)