Vivid Illumination and Performance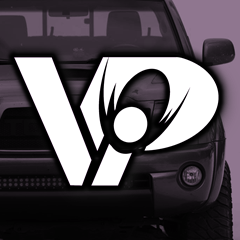 www.viandp.com
Follow us on Twitter! @VIPlighting
Facebook is better anyway, like Vivid and get the latest updates VividIllumination
I CAN NOW PRICE MATCH ON RIGID AND VISIONX PRODUCTS!
I am finally ready to introduce
Vivid Illumination and Performance
, my new adventure that I am taking on that I ultimately hope will benefit the greater Tacoma community! You might be telling yourself "look, it's just another asshole selling LED bars" and you might be partially right. I have teamed up with a large number of brands that you know and trust such as Rigid Industries, VisionX,
TheRetrofitSource
, LightForce, OKLED, PIAA, Lifetime LED, and others to be able to provide the community with some of the best prices and service that you will find on this stuff (Baja Designs is still dragging their feet, working on them though).
I have been a part of this community as well as it has been a part of me for quite a few years now and I always told myself that if I ever got the money together to put a small business together I would make sure that I would take care of my own as this place has saved me thousands and thousands over the years. That being said I am planning to offer TW member exclusive pricing on everything that I carry (so your buddy who signs up just to make one post and try to get cheap stuff is not eligible, my online store prices are already good). However, I do realize that there are plenty of other vendors on here offering the same things that I am (for now) and I refuse to get into a virtual dick measuring contest with them over price because this is a hobby for me at least for now. If you get a quote from another place let me know and at the very least I will see if I can match it!
What I can offer you aside from great prices is the knowledge I have acquired from having more lighting setups that I care to talk about as well as excellent service to tackle issues that may arise. My primary focus is lighting, but as the name of the company suggests I plan to dip my toes into the performance world as well. If you are looking for other aftermarket parts let me know and I may be able to get a hold of them for you.
I have gone through the proper channels to make this a legitimate business with the hopes of growing it into something great whatever that may become. I will promote those of you who buy from me on the company website and other social media outlets if you send me your pics.
If you know what you want and are just ready to pull the trigger let me know and I will see what I can do for you. If you are not quite sure what you want/need hit me up and I can help you through that as well.
Please let me know your budget when inquiring. If you give none I am just going to assume you want Rigid stuff
Thank you everyone for the support and I look forward to what the future might hold for Vivid!
-Colton
www.viandp.com
colton@viandp.com