Okay so I put these wheels on back in June of 2010, now by the end of January, one has a lot of rust on it, and the others are discolored, very dull.
Rusting in only 7 Months??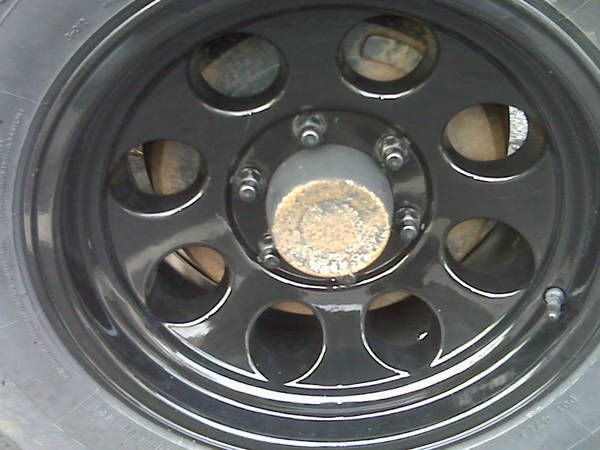 Anyone have any thoughts or suggestion? Notice the dull paint on the top, all of the other center Caps look like that.
Thanks,
Nic