Quote:
Originally Posted by
tacobo670
omg. the wheels look definitely cool but $1100 for a set??? damn. thats 2 sets of rims, or one cheap set of tires. too rich for my blood
I'm glad you like the BFD wheels. I respect your opinion on the price, but in my opinion, the price is fair relative to the quality you're getting.
The BFDs are not a made in China commodity wheel. Inexpensive, Chinese-manufactured wheels are mass produced and usually sell for a small premium relative to their aluminum content. Some "brand name" wheels sell for a higher premium, but this has more to do with brand imaging and less to do with quality.
The BFDs are counter-pressure cast (rather than gravity cast) in smaller, quality-controlled quantities in a high-tech facility in Taiwan (there is a big difference between Taiwan production methods and main-land China production). This allows an 18x9" BFD to have a load rating of 955kg+, to be tested and approved for use with tire diameters up to 37", and yet the BFD weighs
significantly
less than the average 16x8" wheel from almost all other manufacturers, let alone compared to a typical 17" or 18" wheel. The BFD also has JWL-T, VIA, TUV, and SAE J2530 certifications.
Again, I definitely understand your opinion, but I just wanted to clarify that with the BFD you are getting a lot of bang for your buck (beyond just a cool looking wheel), but I do understand that it's not for everyone.
Quote:
Originally Posted by
S7ICKlVlAN
Guess it's all relative bro. The wheels on my other cars are between $2-3k/wheel. I thought the FN offerings were pretty well priced and accessible.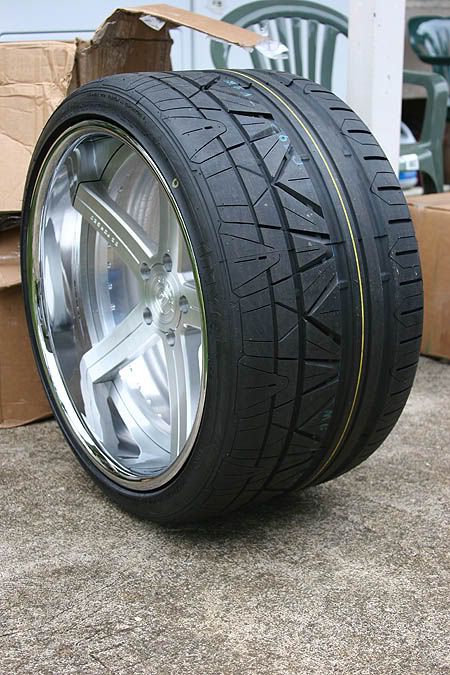 Thank you Dave. It means a lot coming from you too, especially with your experience with ultra-high end / exotic cars.
Quote:
Originally Posted by
ares650
Some Wheels are more and some are less.... but for $1100 for centering ring and lugs is not a bad price. I would buy my bfd wheels over and over. It always is nice when you don't see someone else with your same wheels. I add customize are cars sometimes to stand a part, its about what we feel good with. But sometimes you spend 2-3k on wheels.
Thank you. I'm glad to hear that too! I also agree that it's nice to have a certain degree of exclusivity. The BFD wheel wasn't priced to exclude anyone, but inevitably the cheaper wheels are more commonly bought and sold, and nicer, higher end wheels that cost a bit more are less common.
As you mentioned this is an added bonus, since you are less likely to get "bored" of your wheels vs. a set of common wheels that your local national chain retailer sales man pushes on every truck that comes in for a new set of tires. I know of 4 or 5 different trucks that have the same certain sets of black wheels with plastic rivets that I see every day just on my way back and forth to my office.