***********************SOLD*********************** ****
Up for sale:
2006 4runner 17 Sport Edition Wheels (4)
Price:
$300 (FIRM)
Specs:
17x7.5, +30mm offset, ~24lbs
Where:
Huntsville, AL
area
Shipping:
Possibly
. I would prefer a local sale or within reasonable driving distance but may ship at buyer's expense
I hate to do this but I have just sold my spacers and am looking to buy a new set of wheels. These are still in good condition with only a few scratches on them here and there. A few scuff marks from a tire iron. They have roughly 120k miles on them so considering their age, they are in great condition.
Included with the wheels are (3) 265/70/17 MasterCraft Courser HTR with 2-3k miles left and (1) 265/70/17 Dunlop factory tire (90%+ tread remaining). I am not looking to ship these and would prefer a local pickup/short drive to meet (Huntsville, AL). Once I have a committed buyer, I will be pulling the trigger on a new set of wheels/tires. Once I get those in and mounted, we can meet up to complete the sale.
I can get more detailed pictures if you're serious.
Newest tire with 90%+ tread remaining.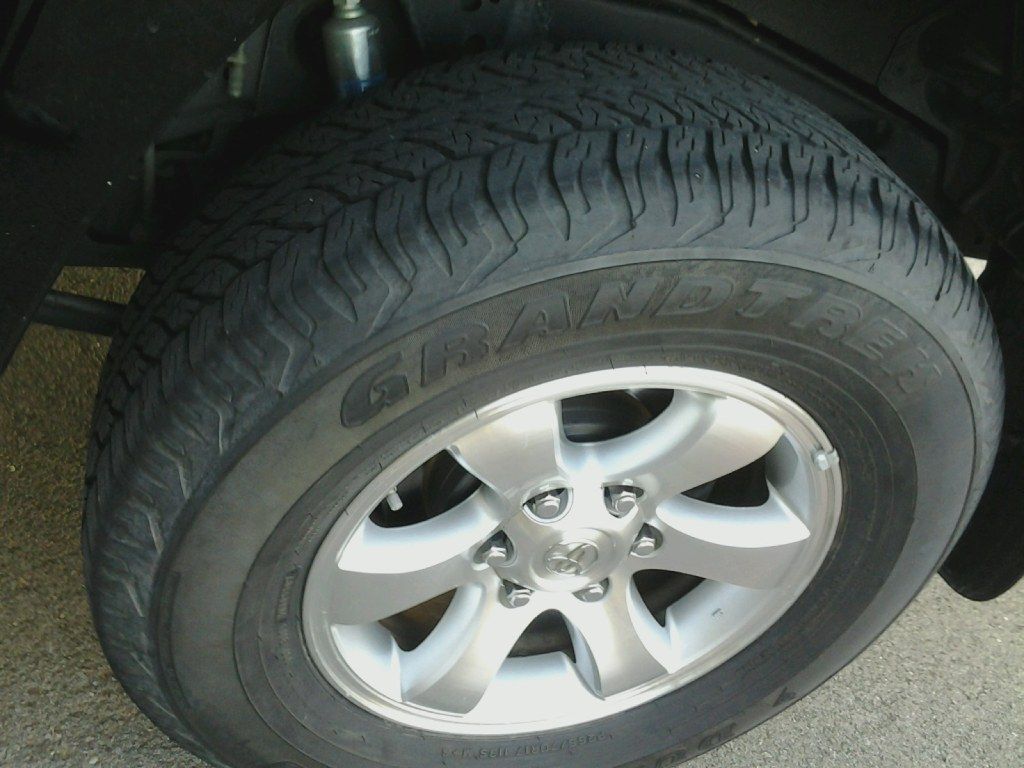 Next 3 tires are really worn w/ probably ~2-4k left depending on your driving style and comfort level. Again, I can get some penny shots of the tread if you want. :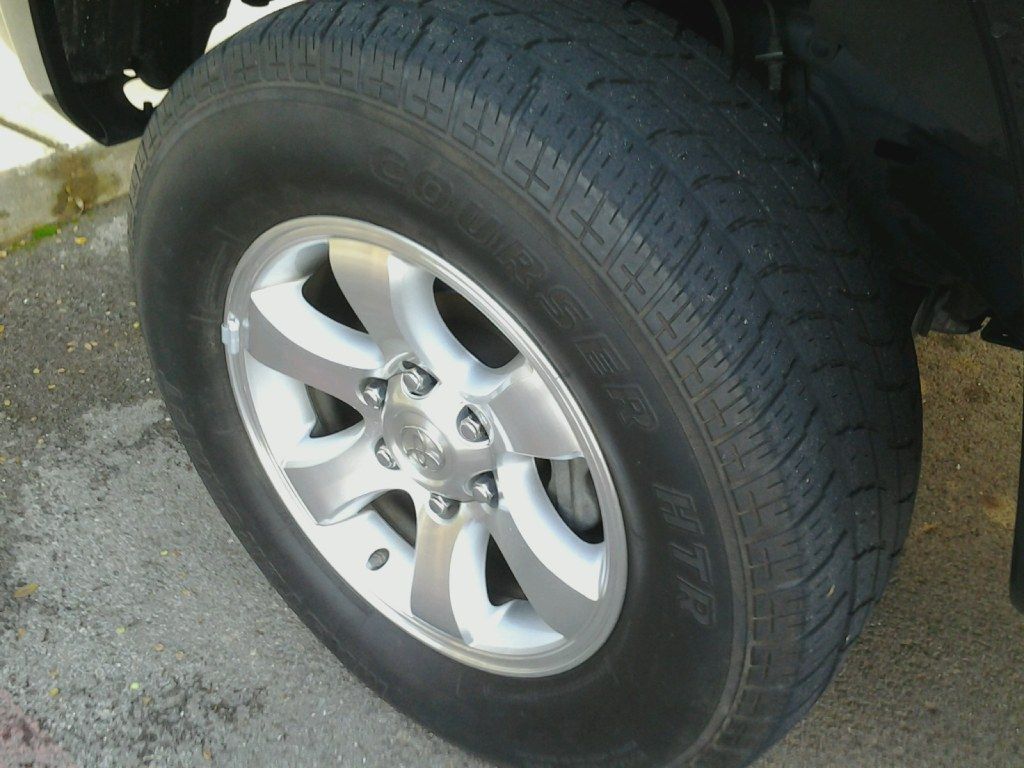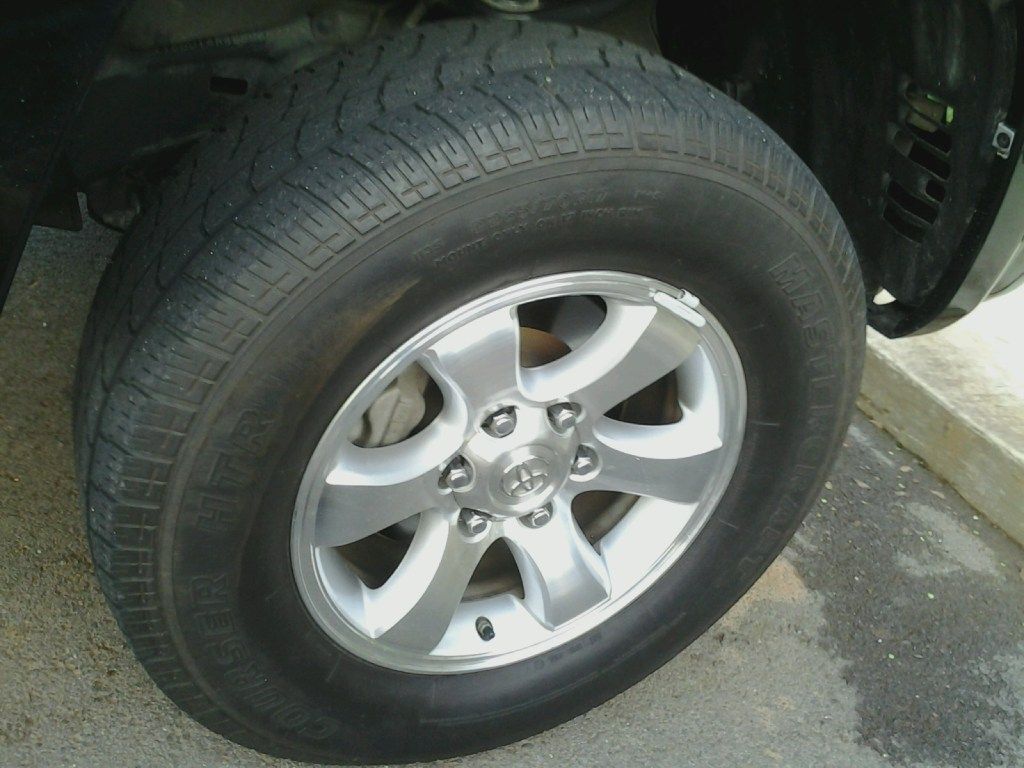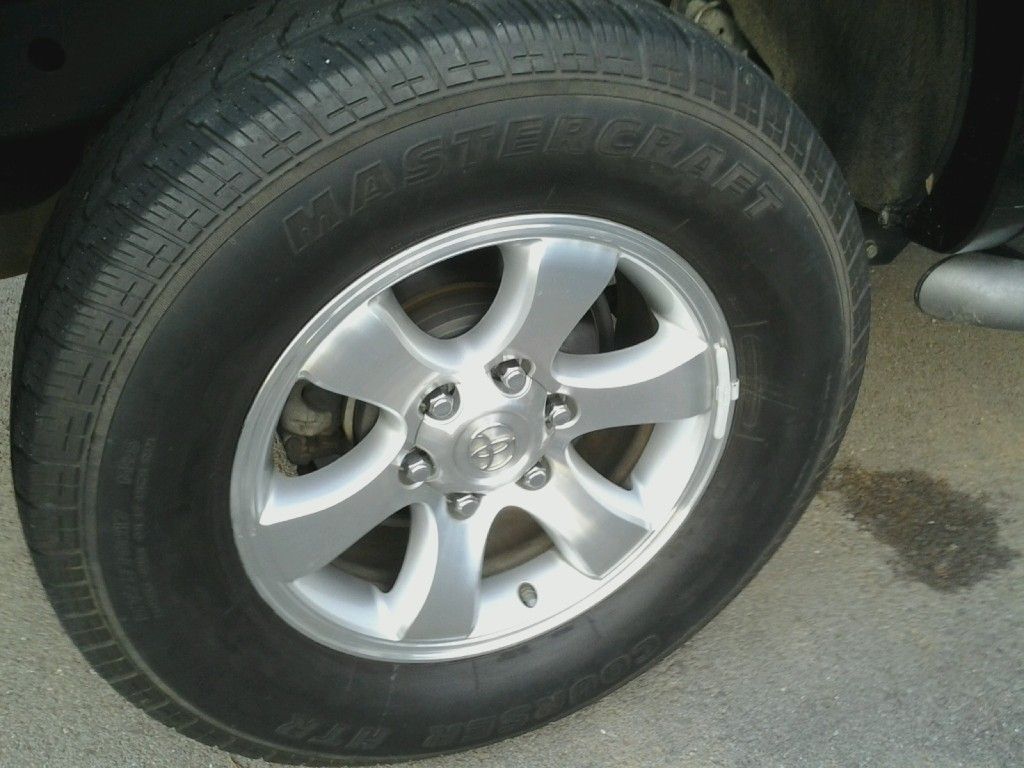 ***********************SOLD*********************** ****