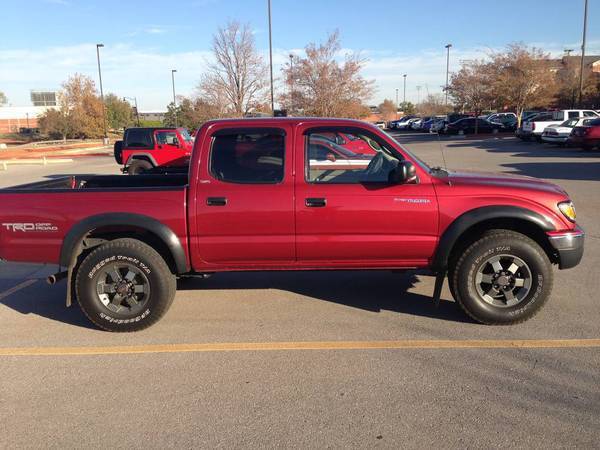 Looking to sell my Anthracite FJ wheels. They are in close to flawless condition and I love the way they look on my Tacoma, but I'm selling the Tacoma to get a 4runner and I do not like the way these look on 3rd Gen 4runners. I'm looking to get a set of SCS Stealth 6 wheels for the future runner.
I'm in Oklahoma currently. If some one was interested in them, I would let them go for $750 plus a set of stock 16" alloy wheels for the tire shop to mount my tires on. If your tires are in close condition to mine I wouldn't mind a straight swap between complete wheels.
This would be a nice deal for some one reasonably close to me and looking to replace their stock wheels.