I have for sale my old tires. They are just over 2 years old, have 50K miles on all 4, and have 1/3 of the factory tread left. They are pretty close to the wear markers and really only good for spares or the like. These were bought from Discount Tire Direct and have a transferable road hazard warranty.
Located in Temecula but I work in Hemet. Will meet in any of the 2 cities or in between.
Looking for $35 each or $80 for all 3. 1 of them has a nail in it and is already sold to a friend.
Shoot me a text at 210-5 six oh-5 four three 5.
Or PM here or email at Stephen at allprooffroad dot com
Text works best, please don't call.
Will be dropping off the map late tomorrow 12-31 and will be back in town the evening of 1-2.
Thanks!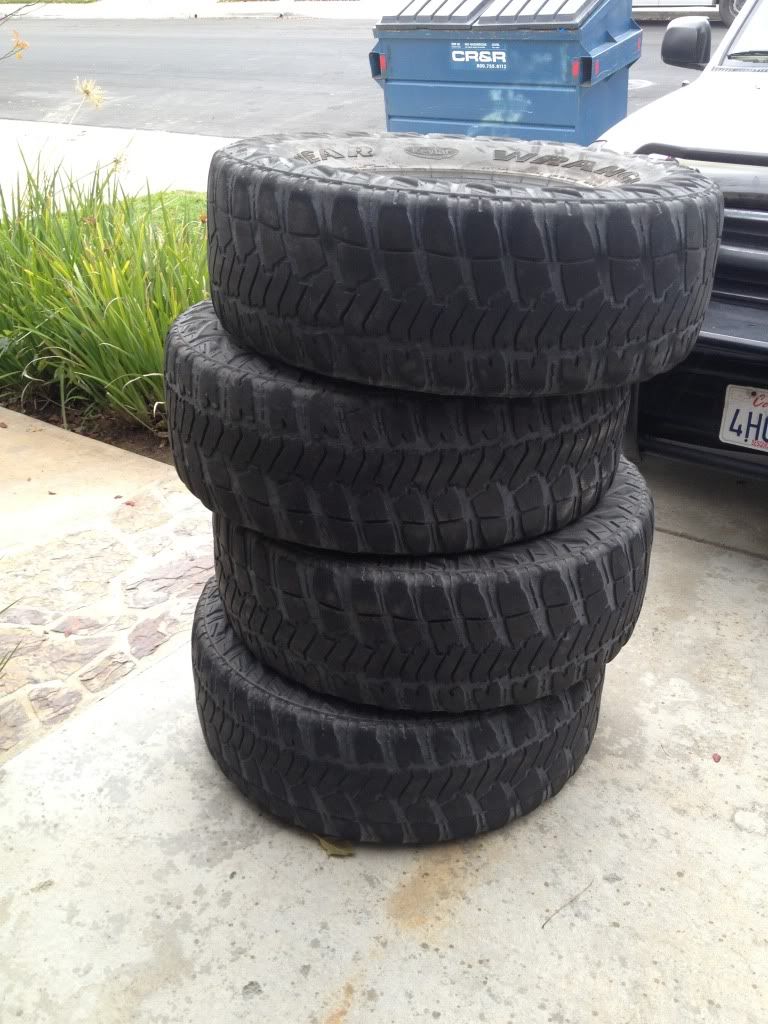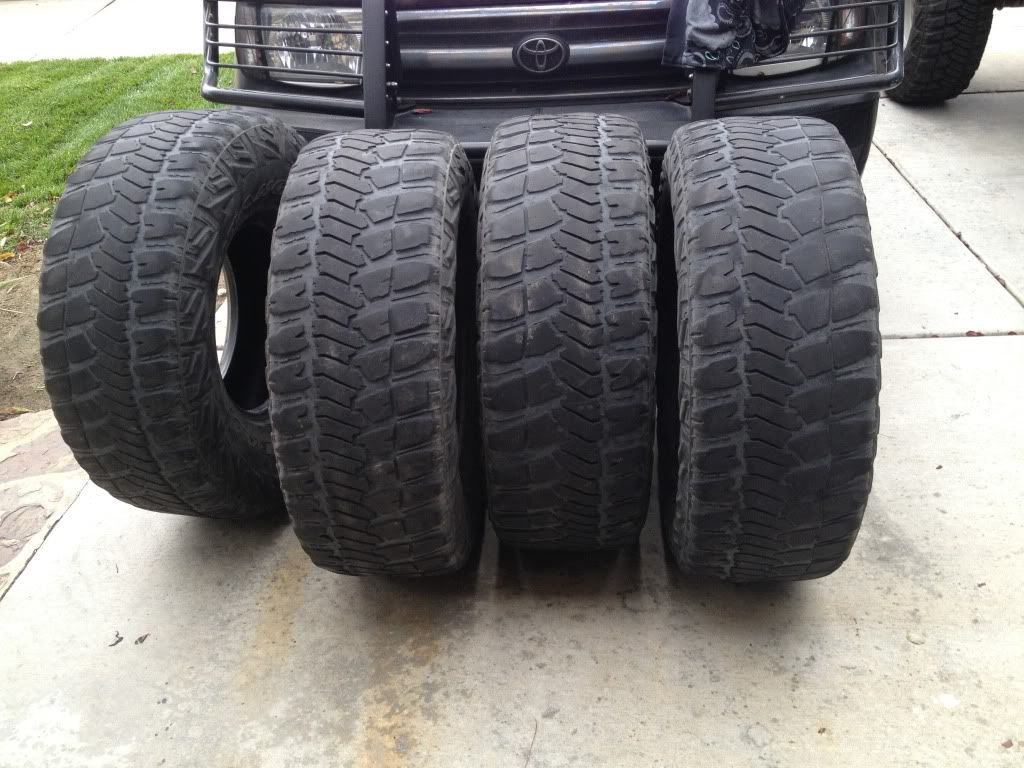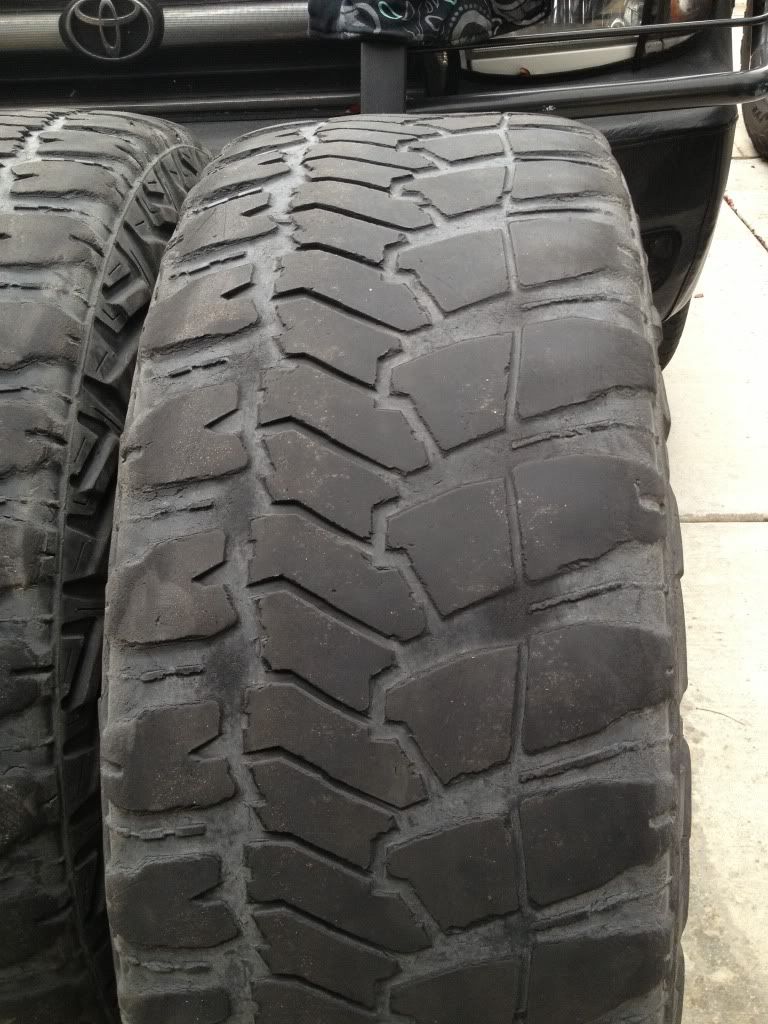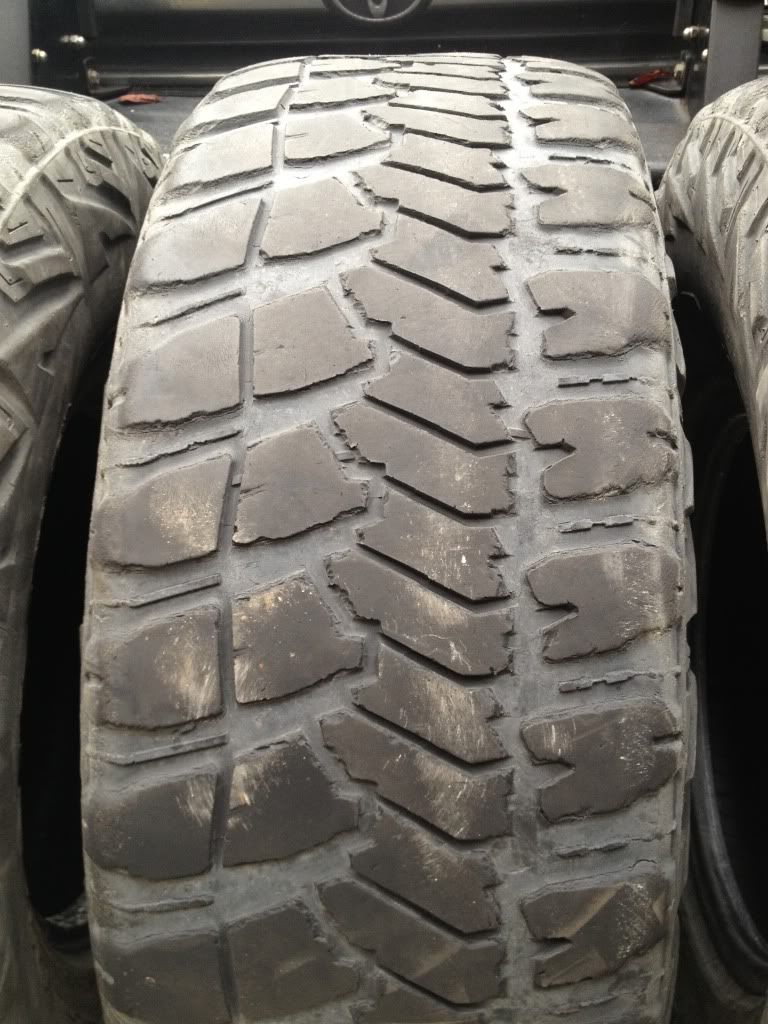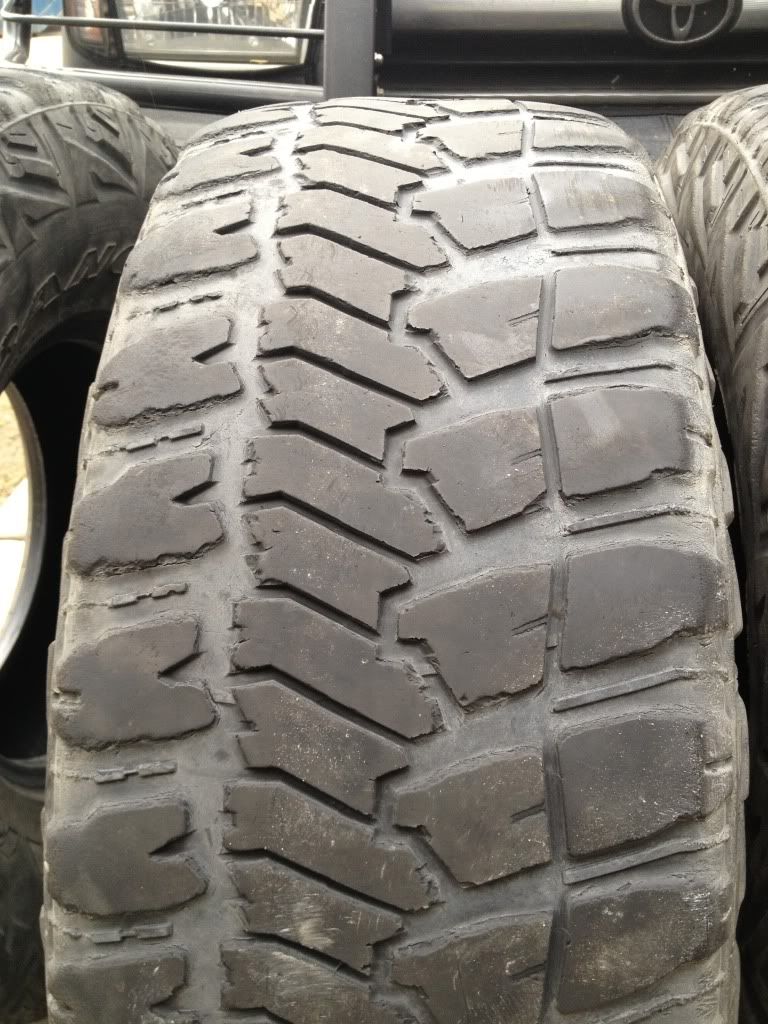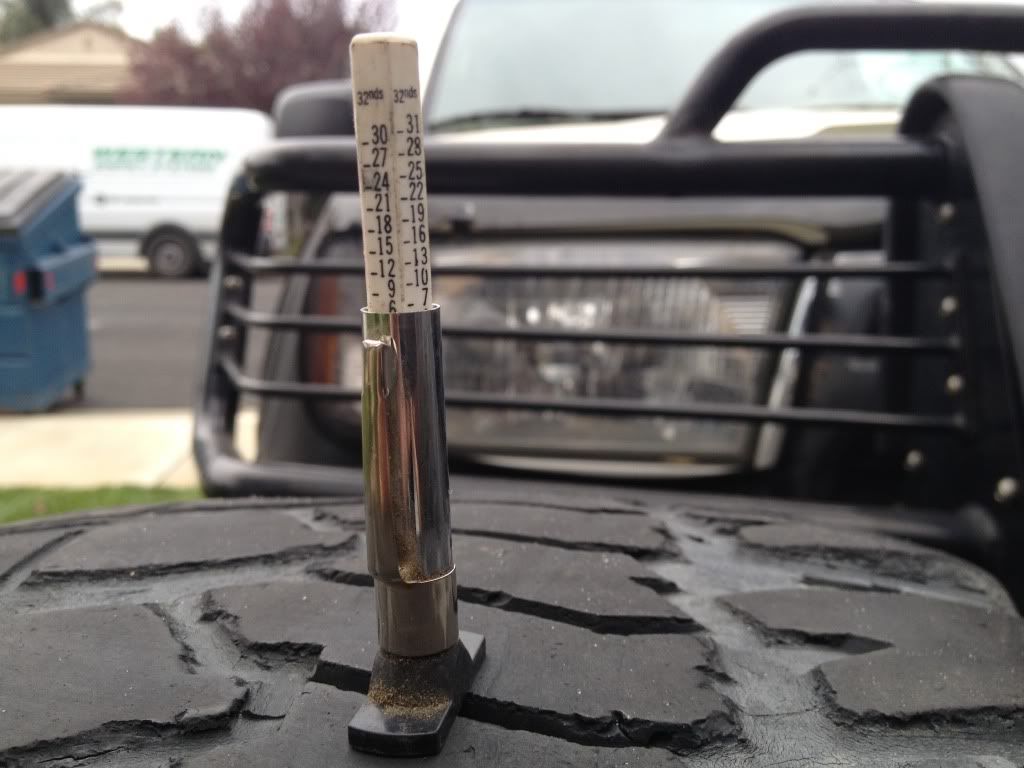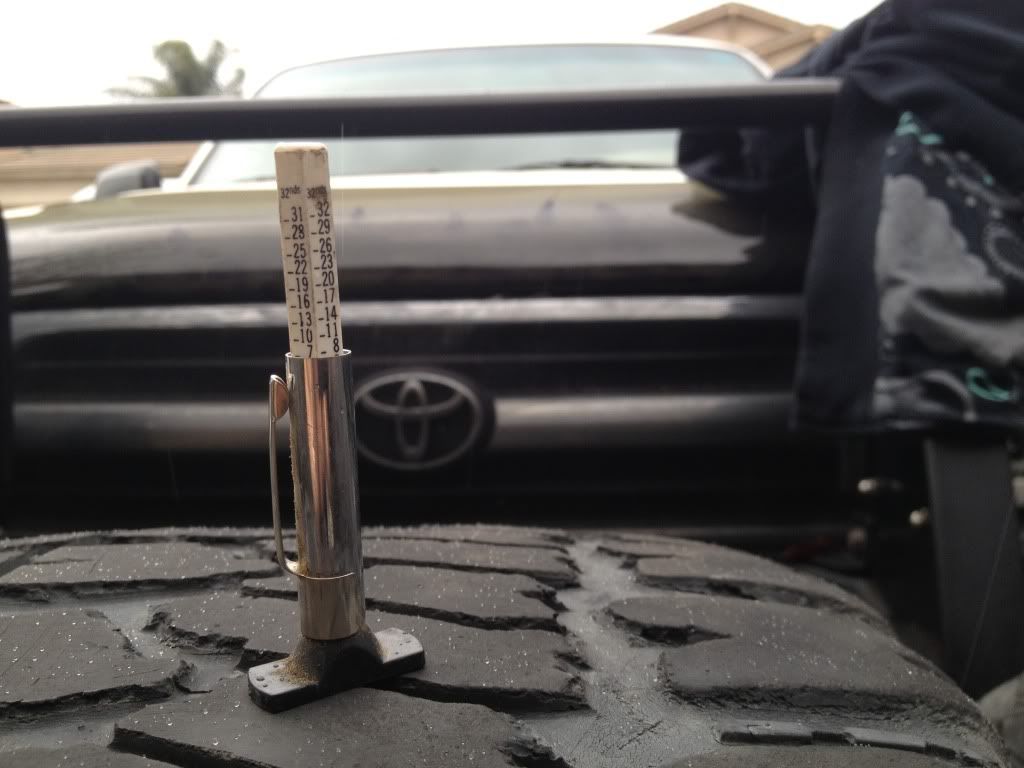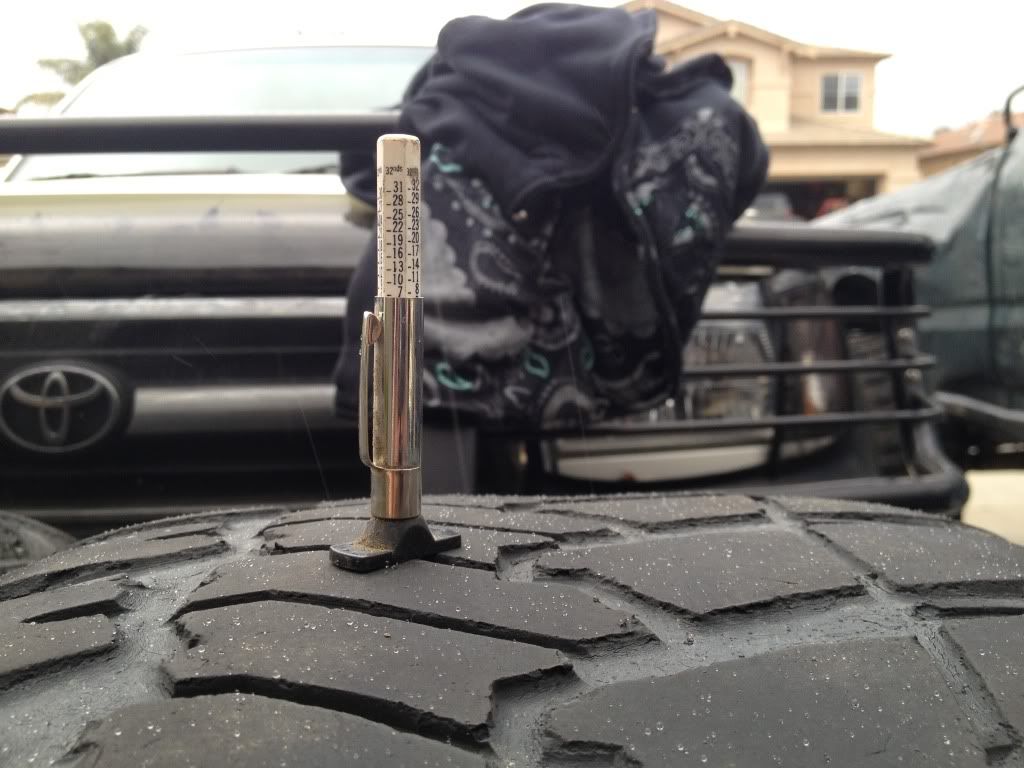 Next to brand new ones, for reference.