I have 5 BFG AT's load range E, size 285/75/16 (33") on Matte Black Raceline Renegade 6's. The wheels are Toyota and Chevy bolt pattern (6x5.5) and 16x8 with 4.5 backspacing. There are 5 BFG's, but only 4 are on wheels. The 5th is an older non-KO style, but full tread and perfect for a full size spare. One tires only has 1k on it, the other three have about 13k. Two tires are 11-13/32 (new is 15/32) and the 4th has some uneven wear, but still has 11/32 (been running it on the back). Two tires have a nickel size tear in the sidewall, but it's only superficial. Does not leak air or compromise the tires integrity. The wheels have some rash along the lip, but can be touched up with some paint.
I took them off because I was experiencing some vibrations. I still have vibrations, but its less than before. I want to be up front about that before anyone buys them. They have the transferable Replacement Certificates through
Discount Tire
. They come with 4 center caps and a full set of lug nuts.
I don't have a picture of the 5th spare tire, but will get one later.
Located in Santa Cruz, CA.
Looking to get $800 obo. I will not separate the wheels and tires at this point.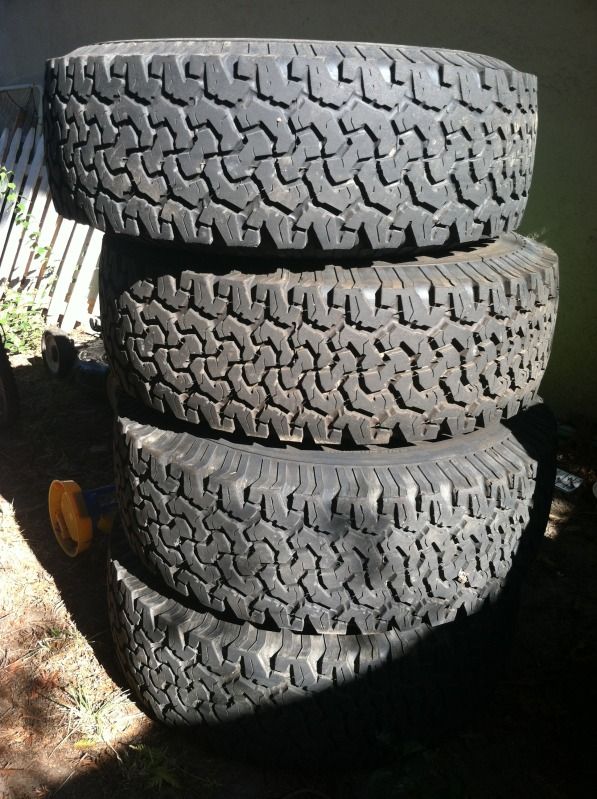 Worst tire with some abnormal wear.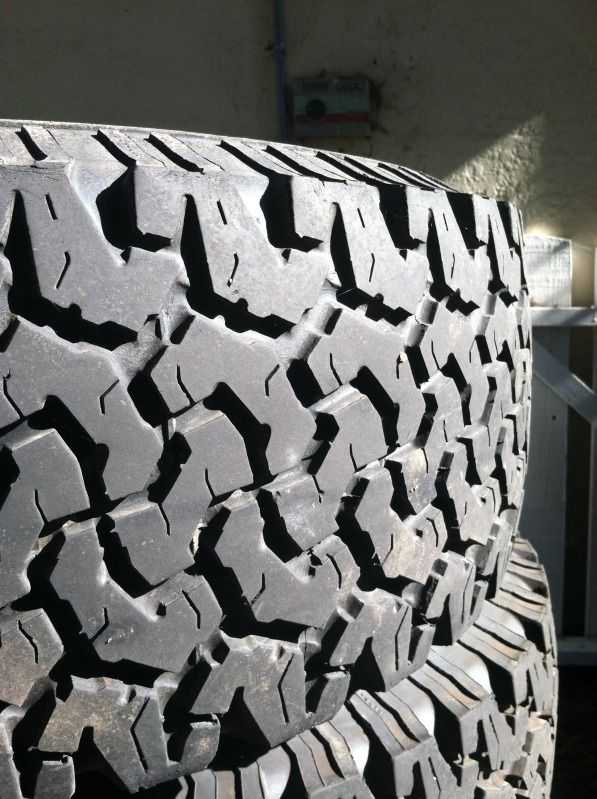 New tire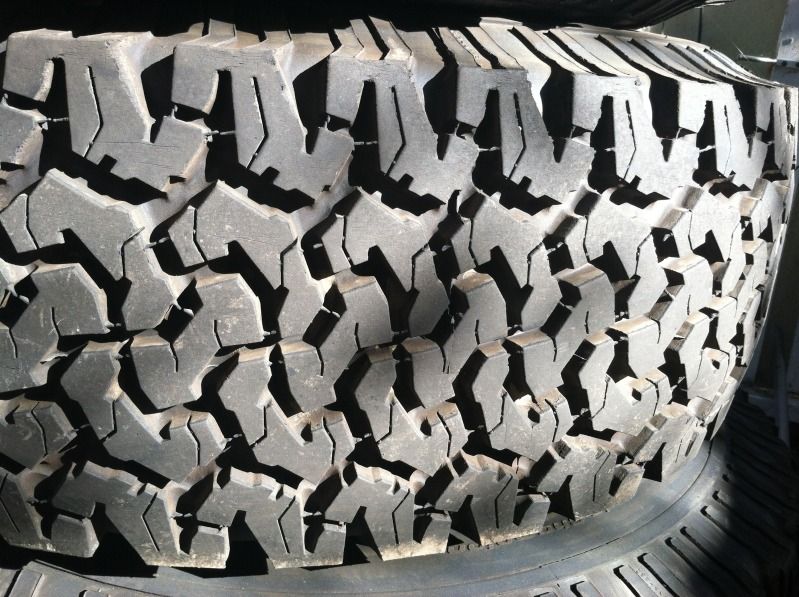 Spare Non-KO