SOLD!
5 x 285/75R16 Duratracs in the Denver area. Got these about a year ago and have been great tires, I threw my winter tires on and they are taking up space in the garage, going for some MTs next summer.
All but one are in great shape, pics below, got a little close to the sheet metal in the rear fender. All have no sidewall damage or have been patched.
All tires at 14/32" tread depth, new is 18/32", I would call it 75% tread.
$900 for all 5, not looking to break them up yet, shipping would kill the deal.
Here are all 5 tires: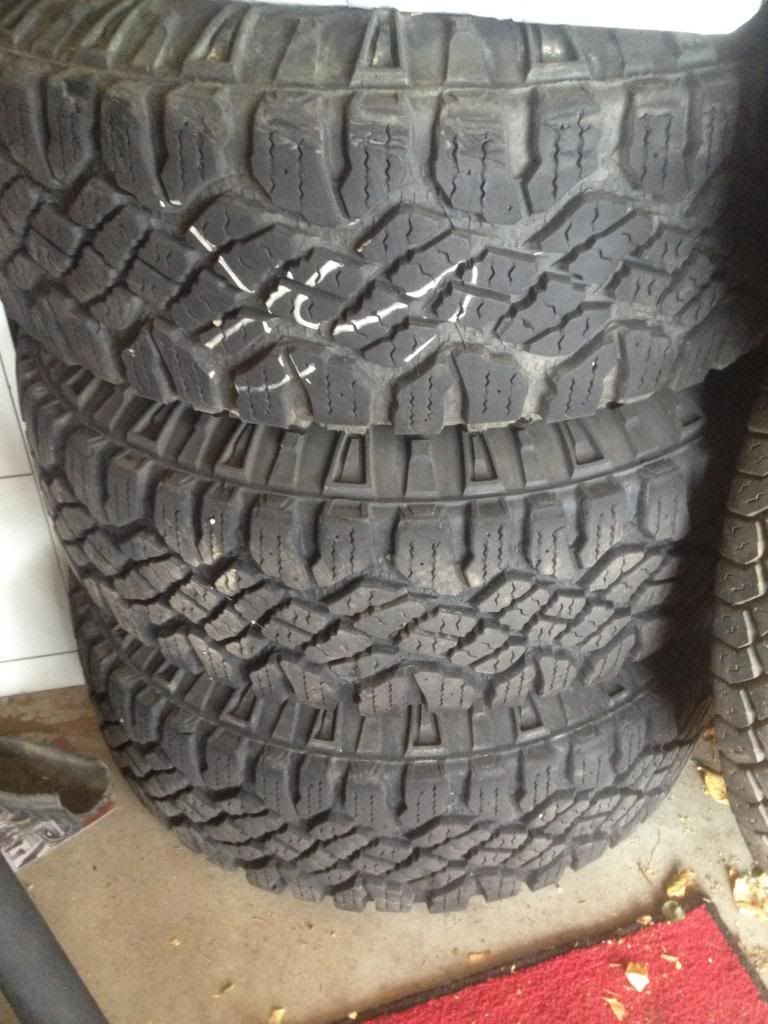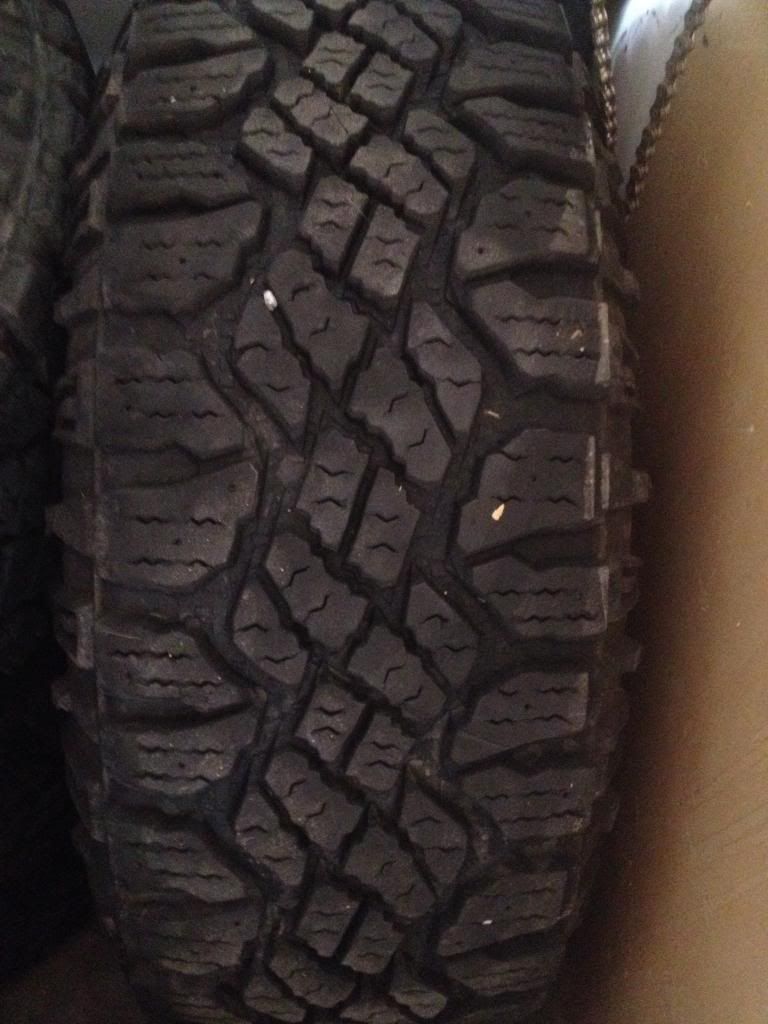 Here are some closeups of the damaged one.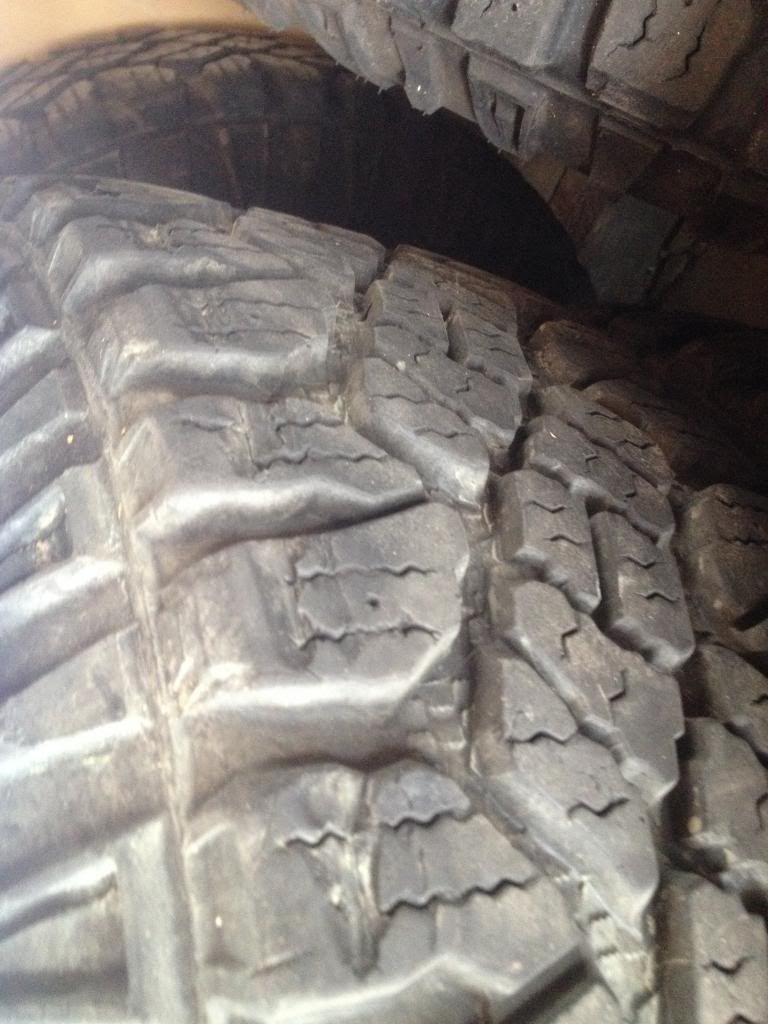 Tread depths: