I have a set of the coveted TRD FJ 16" wheels in Anthracite. Igot these when toyota lifted the stop sale back in January of 09. I had them installed in November of 09 with a set of 265 bfg at's. I ran them until December 2013.
I had doubts how well the finish would hold up, and there are a couple very minor scuffs but they are about 99% as new.
I picked up a set of the silver TRD FJ wheels and some how got screwed out of the lug nuts.. so these will not come with lugs.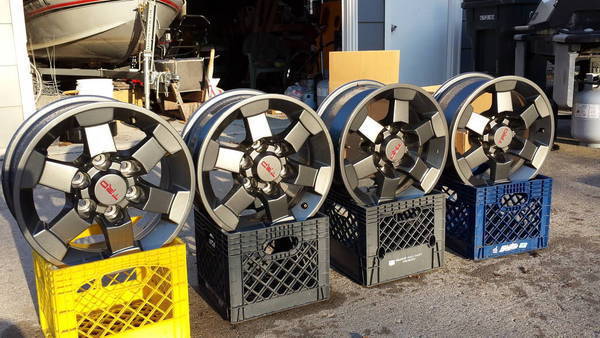 I will ship to 50 states and canada. Buyer pays actual shipping. I have boxes that my silver wheels came in. Weight is 35 lbs each.
$825.
I would keep them for my future 4runner, but I want a v8 model and these will not fit.