Hey guys,
I have a set of 4 3rd gen 4Runner rims wrapped in P265/75R16 Hankook Dynapro's for sale. I don't know how many miles are on the tires because they came with the truck and I bought it recently, but I'm guessing it's under 20K because the treads are still very deep.
The rims are 16x7" and the finish on them is not great, but they have no deep scratches or dents so they would look great painted black or something.
I also have the center caps, lug nuts, and two 1/4" spacers if you are running the Tundra brake upgrade on your 3rd gen.
I'm asking $700 obo but please no lowballers. Cash only please.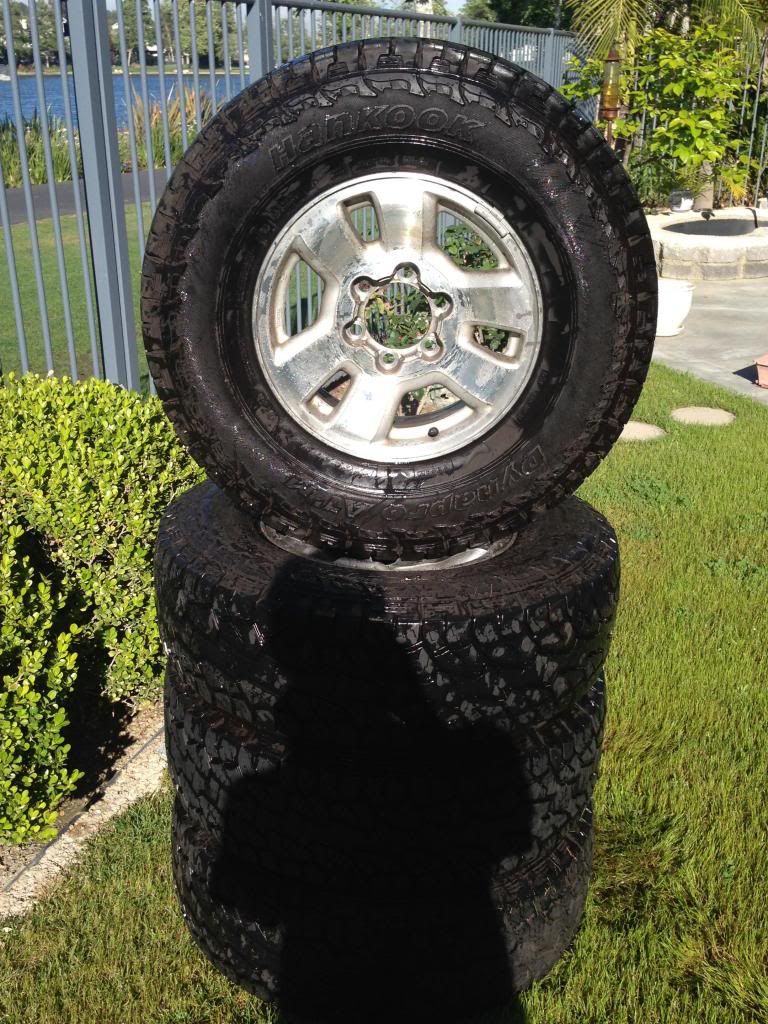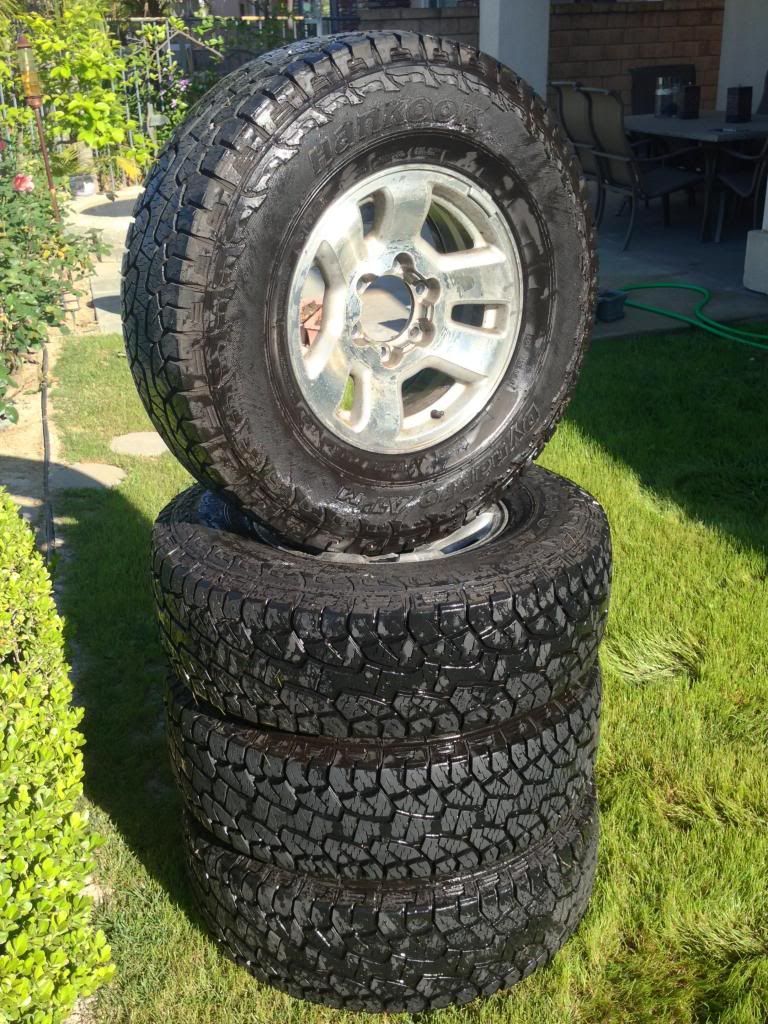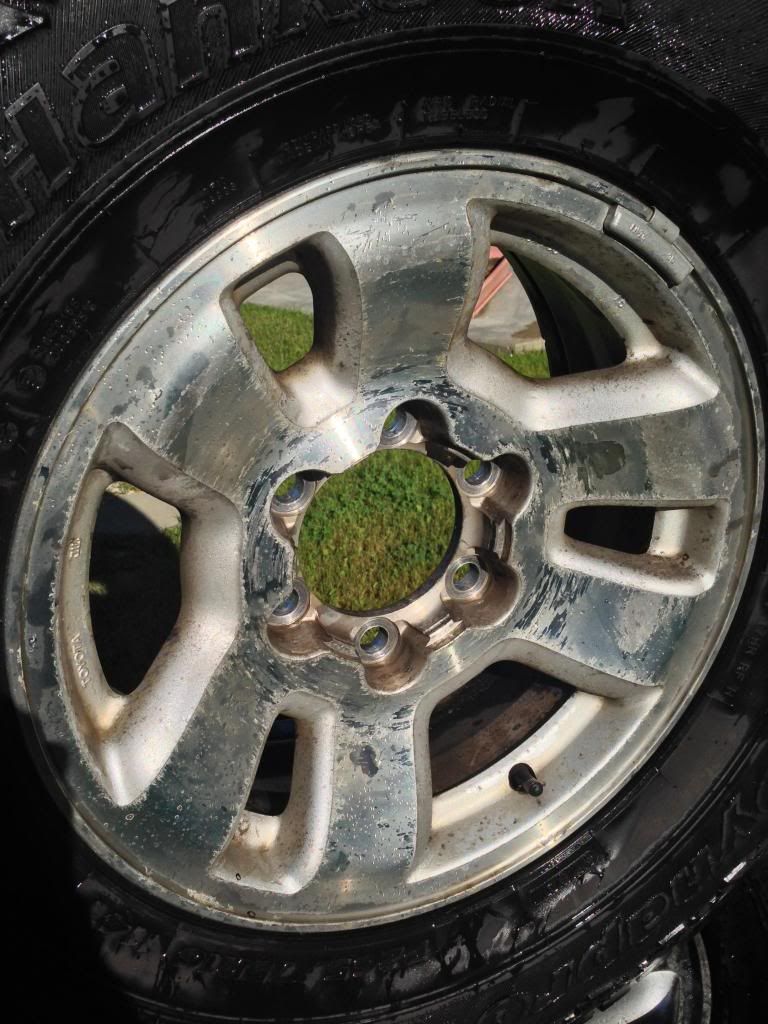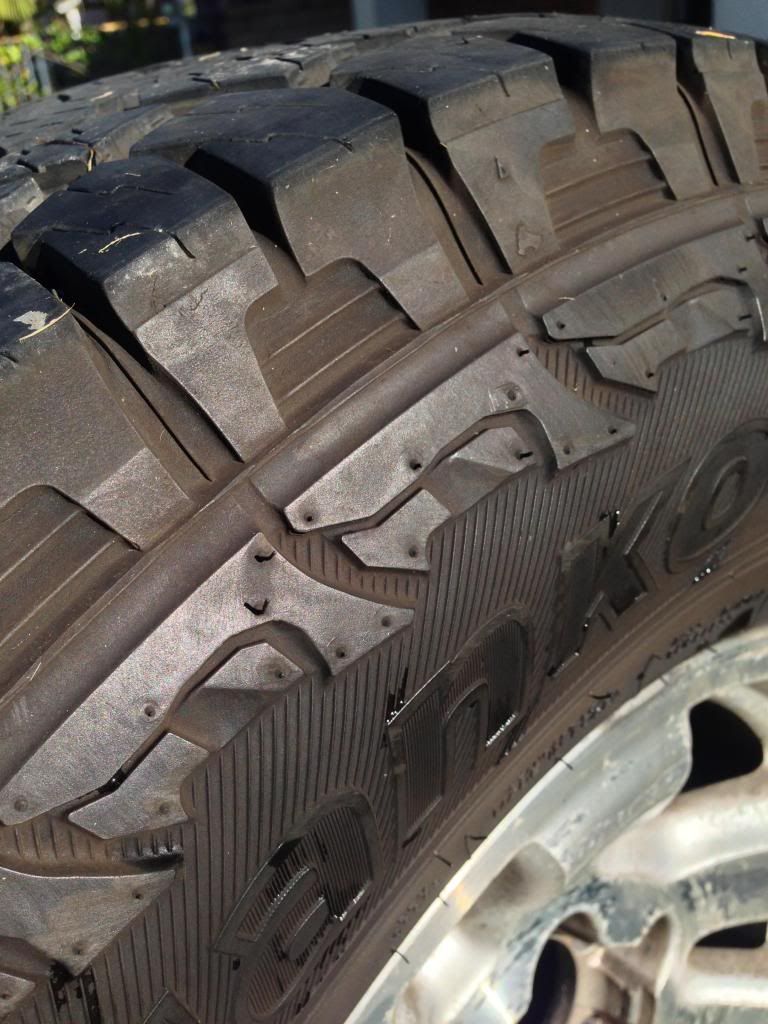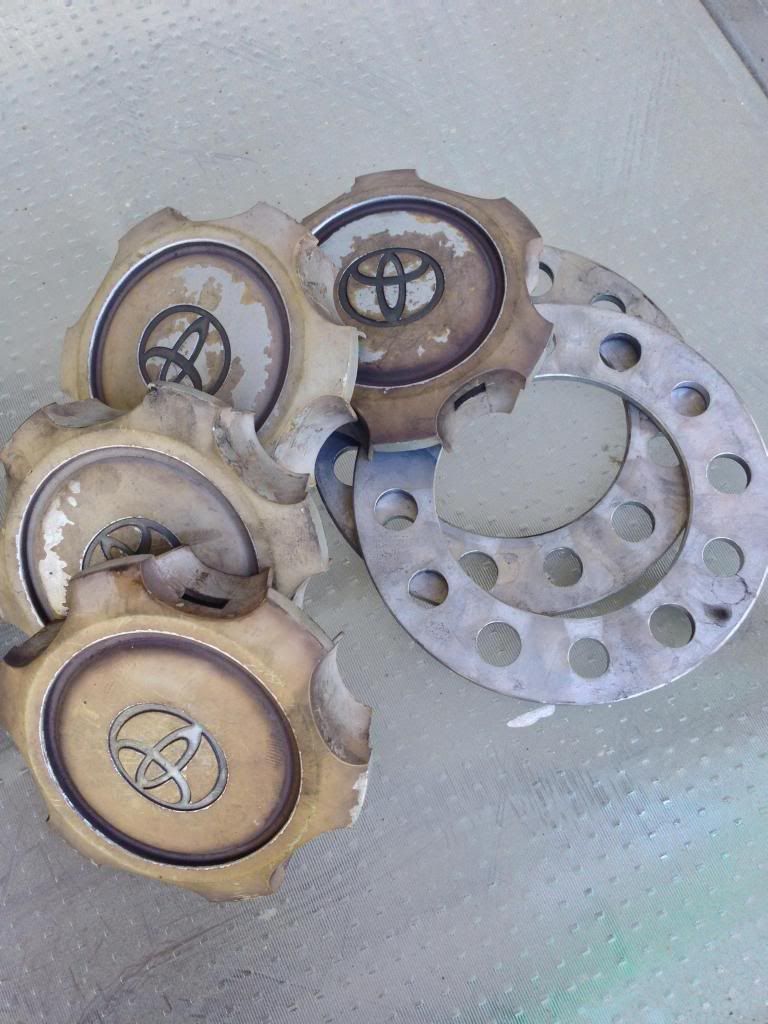 Thanks for looking!