Help TW!
After reading all of the threads about painting stock rims, (and receiving permission from the boss) I decided to take the plunge yesterday to paint my stock O/R rims.
I got the 400 grit wet/dry sandpaper, the green scotch-brite pads, self-etching primer and Rustoleum flat black paint.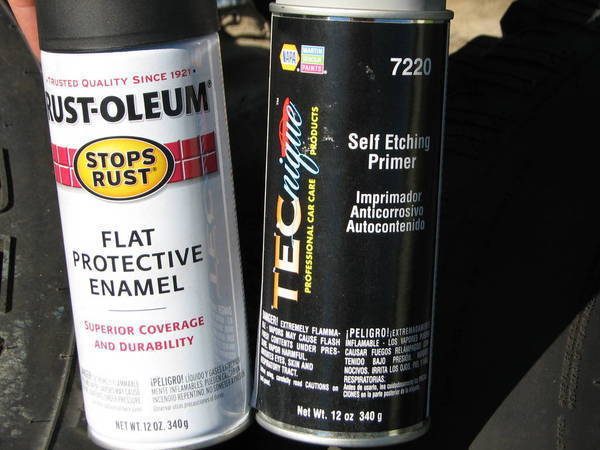 My wife and I spent 2.5 hours sanding the rims and then we cleaned them real good with soap and water and then again with denatured alcohol.
We went to 5 stores and couldn't find any Rustoleum self-etching primer. The guy at NAPA said that they had Duplicolor S.E.P. but the stuff we got was much better quality. So we spent the extra $5 and got the good stuff. We put 2 coats of the primer on (gray in color). Then we did 2-3 coats of the flat black paint. we followed all of the directions on the cans and this is what we get 20 hours later (the paint can says to wait 24 hrs for full curing).
I don't know any other way to describe it other than that it is fuzzy. When we rub our finger on it, the paint kinda rolls off.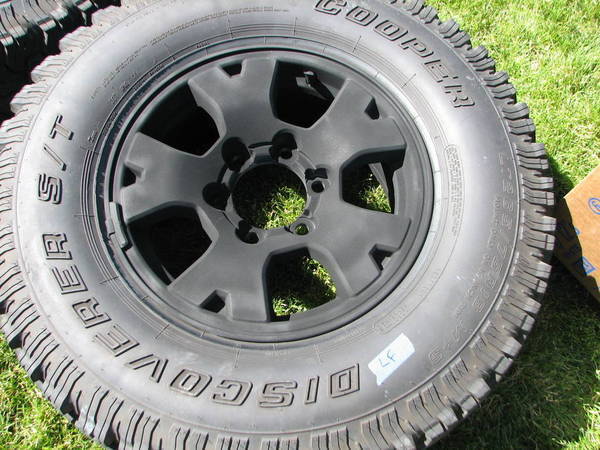 You can see in the pic below the primer showing through where I
very
gently rubbed my finger.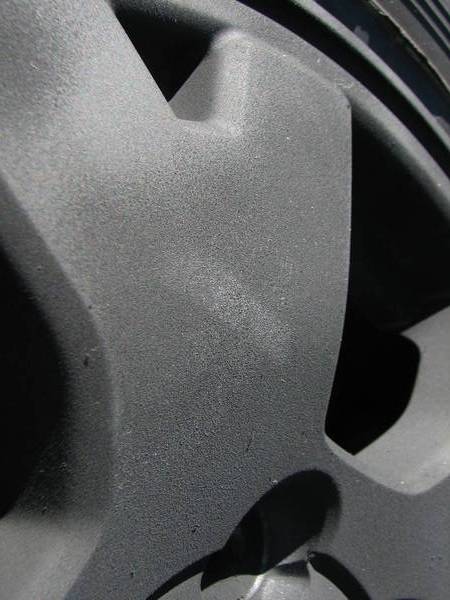 The pic below shows a spot on the back of the rim where I rubbed a bit harder and the paint rolled off.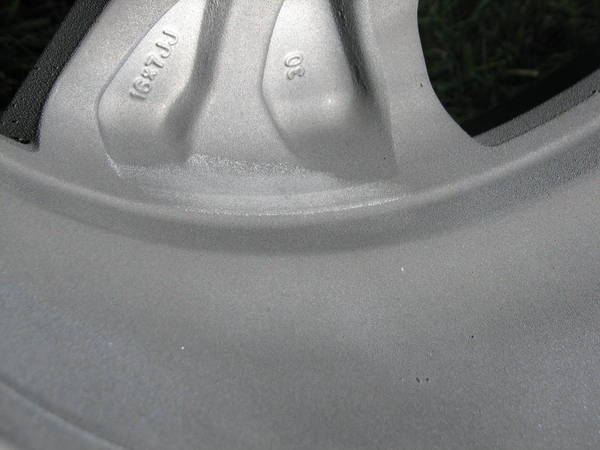 Did this happen to any one else? Is it normal? I don't want to get the wheels back on the truck and it look like crap and have to redo it. Should I wash the paint off and try to repaint it? Is the paint bad?
On a good note, the center caps that my wife did turned out awesome!! We used the same painting technique and the paint is coming off the same way.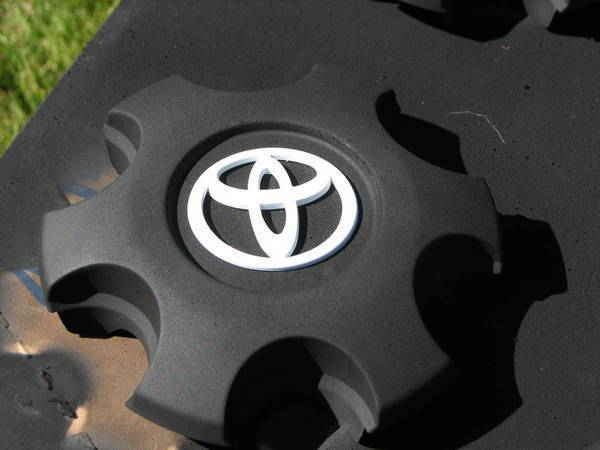 Thanks for the help!