Searching showed that plenty of people are running 285s on FJ TRD rims with no problems, but what about these Non-TRD 17" FJ rims?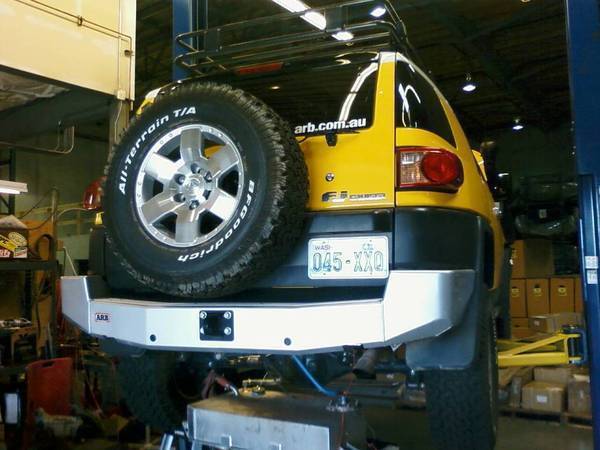 I just bought a set and carefully measured the backspacing at 4 7/8".
I also measured BS on my stock sport wheels (same wheel width) and got 5 7/16". So these FJ rims will be offset a little more than half and inch further than the sport rims.
And, if a 265 tire is 10.433 inches wide and a 285 tire is 11.22 inches wide, I should have about .4 inches additional width of rubber on each side of the wheel with the 285s, right?
So, it looks like the .5+" of additional offset should accommodate the width of 285s. The above is just considering the width of the tire rubbing on stock UCAs. Of course you'd need appropriate lift for the diameter of your tire. Right now I have 5100 up front set at 1.75". I know, ideally i should add more lift to properly run any 285s. but theoretically 285/65/17s (yes there are very few out there) would fit with the FJ rims, yes?