Got them on today, replacing the BFG Rugged Trails at 20,590 miles (1 year, 2 months old)...
Stepped up 1" in size from the 265/70-16 to 265/75-16. Measured my ground clearance and I gained exactly 1/2 inch, as expected... Now at 9 3/4" from bottom of rear differential to concrete floor.
Cost, mounted, balanced, disposal, installed with sales tax: $689 (tire unit price ~$141)
Just a short drive home from tire shop, but were quiet, maybe just a slight hum when coasting to a stop... The tire shops air gauge was a few pounds less than mine, what they said was 32 psi measured 25 when I got home... so I aired them up to 35 psi to check out and maybe adjust. The tire has a max. pressure rating of 44 psi.
Photos taken before I added 10 psi to them...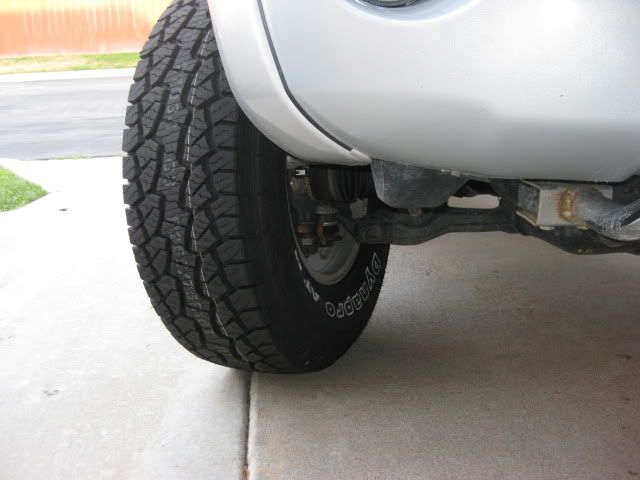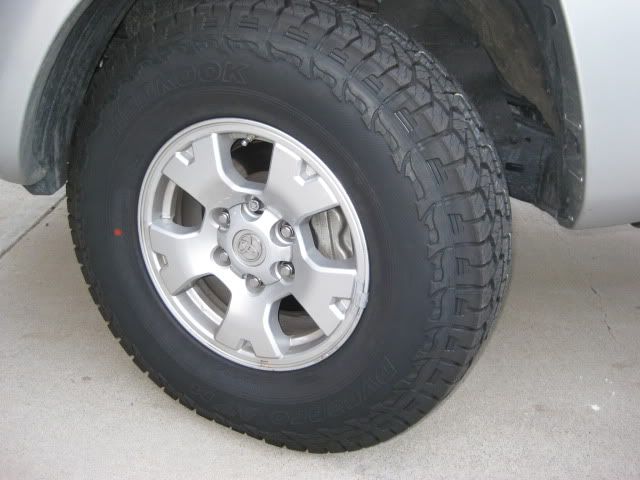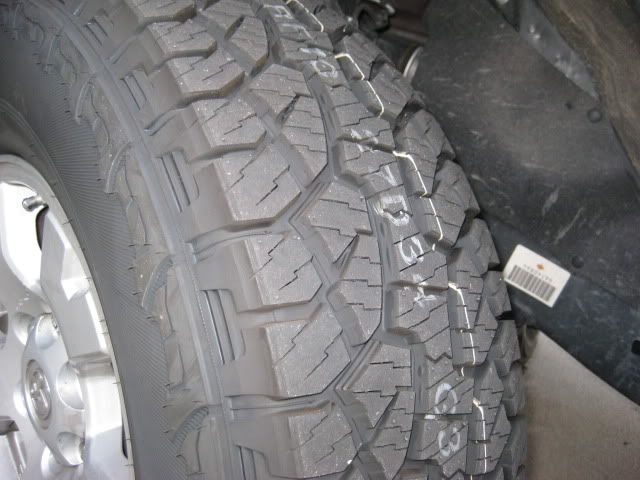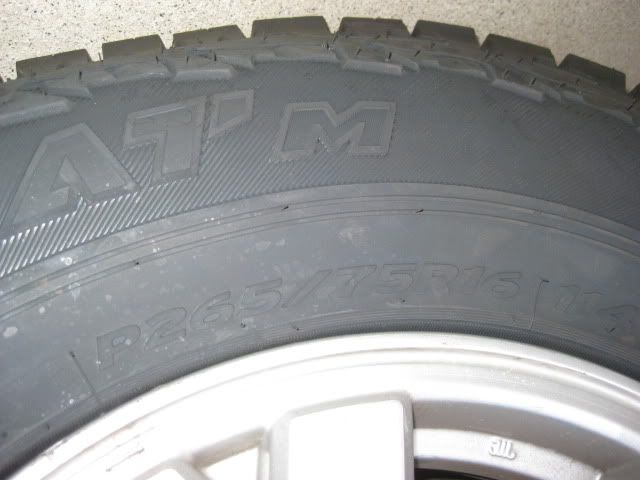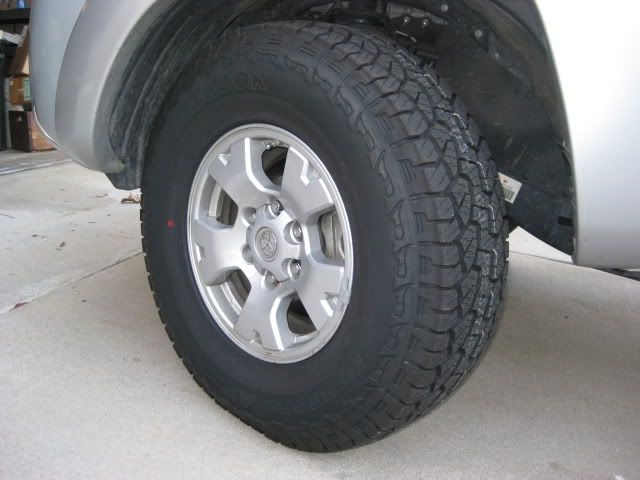 Note still over an inch of clearance from the turned tire to the wheel well by the (former) mud flap location.
Perhaps test them in the mud this Saturday, Pine Valley???